Double gauze is a lightweight fabric made from two thin layers of cotton gauze tacked together. Printed double gauze (like our Nani Iro double gauze) is most often lined with a plain white gauze, while dyed gauze (like our crinkle double gauze) is lined with a second layer of the dyed, crinkled fabric. All double gauze has a wonderfully soft hand and a soft drape. Due to the double layer of lightweight fabric, double gauze is nicely opaque. All of these qualities make it a versatile, comfortable fabric to work with and to wear year-round!
All double gauze is not the same! We often get questions about how the different double gauzes compare, and how to know what you're getting when you order double gauze online. Today we're sharing an introduction to the different gauzes we carry, and the different traits of each!
---
Printed Japanese Double Gauze
Printed Japanese double gauze is the most delicate double gauze we carry. It is very fine, with a smooth hand, and only gets softer and cozier once washed. The printed layer is backed with plain white gauze, and the fabric is 43 inches wide. We carry this fabric in many patterns and prints, including the very popular Nani Iro prints by Naomi Ito.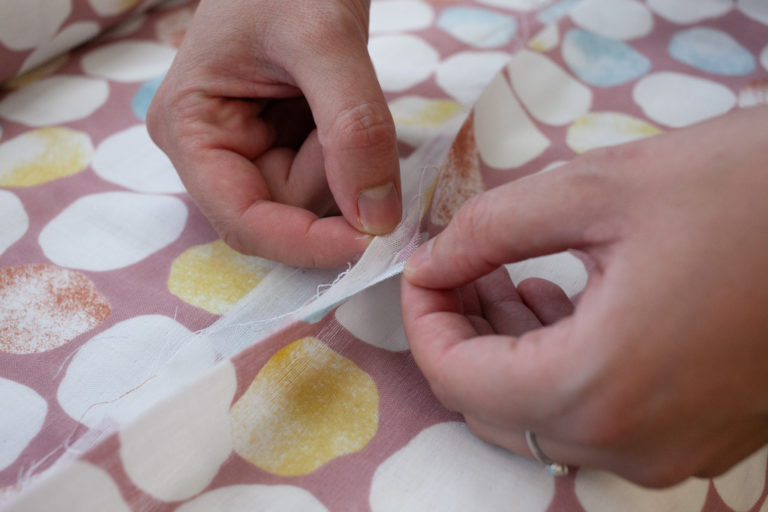 ---
Organic Cotton Double Gauze
This group of organic cotton double gauze is a bit less delicate than the Japanese double gauze, but is still soft and lightweight with a smooth hand. It is 50 inches wide and is backed with a plain white gauze. We carry this fabric in a variety of fun, illustrated prints that would make fantastic shirts, dresses, or pajamas for adults, children, and babies.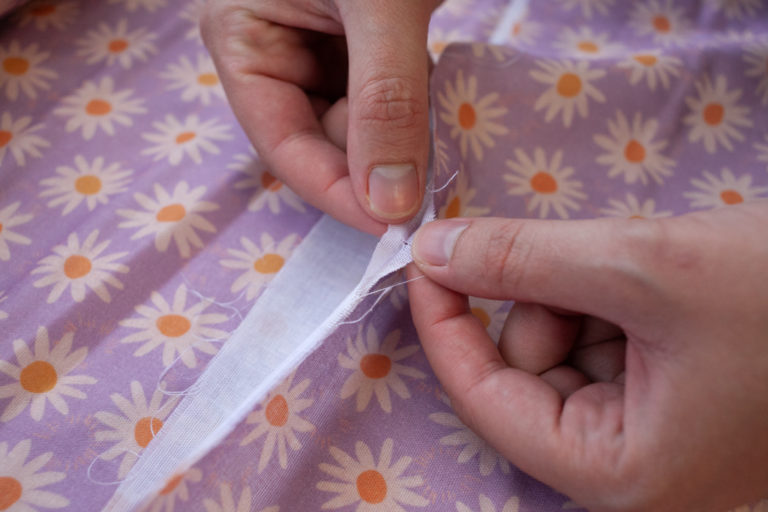 ---
JAPANESE OPEN WEAVE LINEN/COTTON
Japanese Open Weave Linen/Cotton is a loosely woven 55% linen and 45% cotton fabric, and is 44 inches wide. It has beautiful texture and light drape. Both layers of gauze are the same color— the face has subtle color variation, while the reverse is more flat. This fabric is slightly sheer and would make beautiful tops, dresses, skirts, light jackets, and more.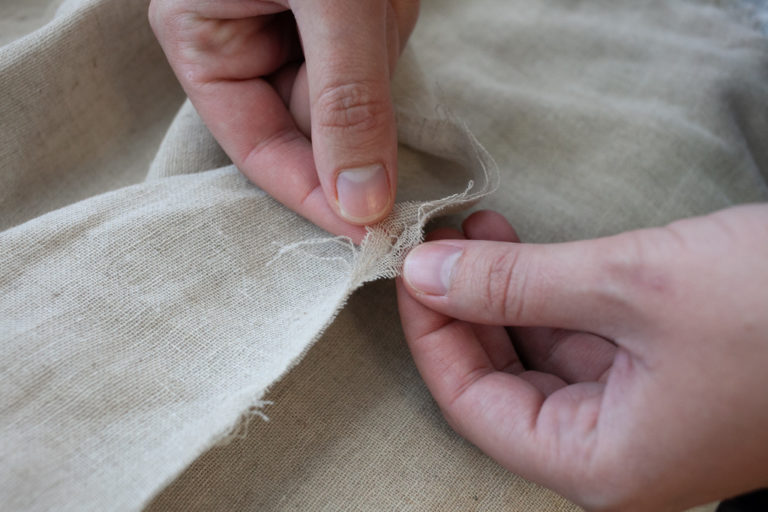 ---
CRINKLE DOUBLE GAUZE
Crinkle double gauze is a lightweight, breathable, and very soft fabric that is available in several solid colors. Due to the double layer of fabric and the lovely crinkle texture, this fabric is mostly opaque and does not usually need to be lined. This fabric is 52 inches wide and is perfect for dresses, tops, pants, and baby clothes.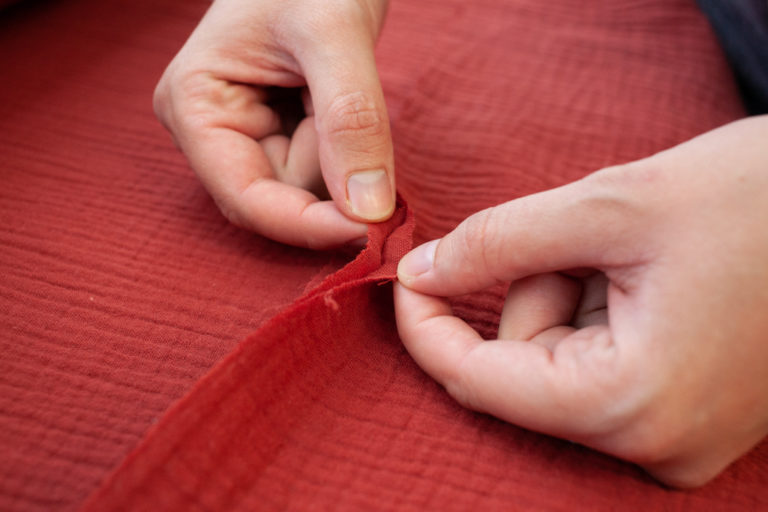 ---
Working with Double Gauze
Now that you've selected some gorgeous fabric, you might have some questions about working with double gauze—we can help! Prewash and dry your double gauze (an initial warm/gentle wash and tumble dry is ideal), as some shrinking is expected. Cut double gauze with a rotary cutter for precise, smooth cuts, and a spray-on stabilizer like Flatter keeps the fabric stable as you work. All-purpose thread works well, and you'll want to choose use a universal needle for lightweight, delicate fabric.
If your project requires interfacing, Presto Sheer Fusible Woven is the perfect weight for double gauze. If your pattern calls for a bias tape facing to finish off the neck, we recommend using bias tape that is the same weight as your double-gauze—for best results, make your own bias tape with crisp cotton lawn cut on the bias. The lawn is lightweight and easy to sew, with enough body to give the double gauze gentle structure.
When laundering double gauze garments, always wash cool/gentle and air dry to avoid shrinking.