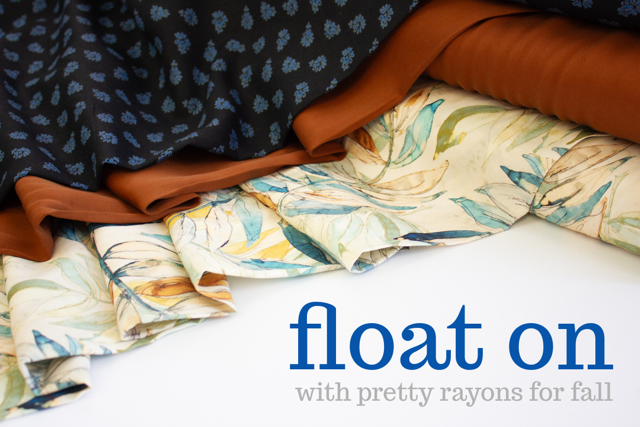 Rayon
 is one of our favorite breezy summer fabrics, but there's no reason to put it away now that autumn has arrived! While rayon is gorgeous on its own, fall and winter bring opportunities for layering rayon with our favorite cozy pieces. We love pairing a light rayon top with a treasured handknit cardigan, or layering a flowy rayon skirt over comfy leggings and boots. We have hundreds of beautiful rayons and rayon blends in stock—there's a rayon for every look!

Made from cellulose fibers (which is derived from wood pulp), rayon fabric (a family of fibers that includes tencel, viscose, cupro, and more) has a cool feel and a lovely, fluid drape. This quality makes rayon and rayon blends ideal for flowy dresses, jumpsuits, tops, and skirts. We think you'll love that rayon is so wearable and easy to care for, season after season!

A pretty, flowy shirt pattern is a perfect match for any woven rayon! For a floaty, airy blouse, choose a lightweight weave like crepe or challis. For a more substantial shirt, select a beautiful rayon/linen—this fiber blend combines the strength and slubby texture of linen with the lovely drape of rayon!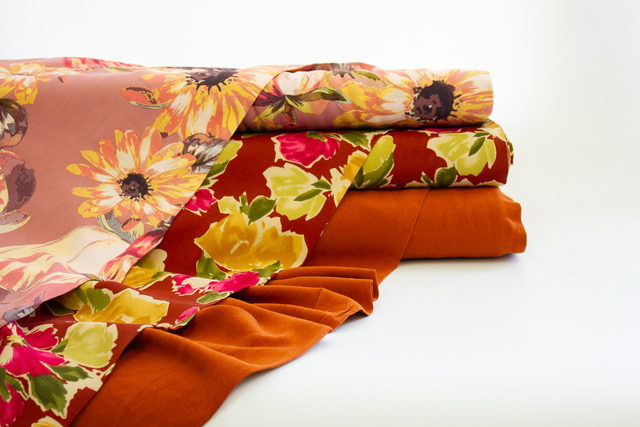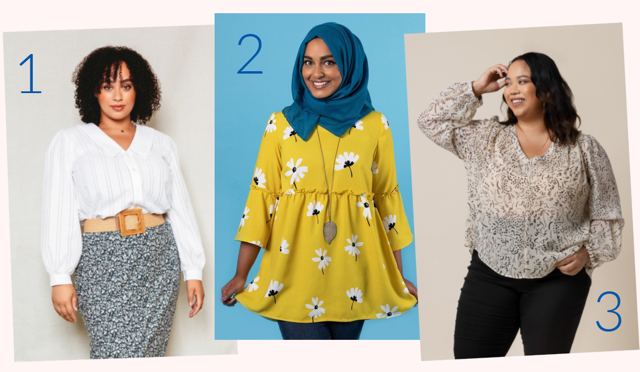 Can't get enough of the fabulous texture or the large-scale print in your favorite rayon fabric? These fabrics are at their very best as flowy fall dresses. Choose dress patterns designed with ruffles and gathers for even more drama!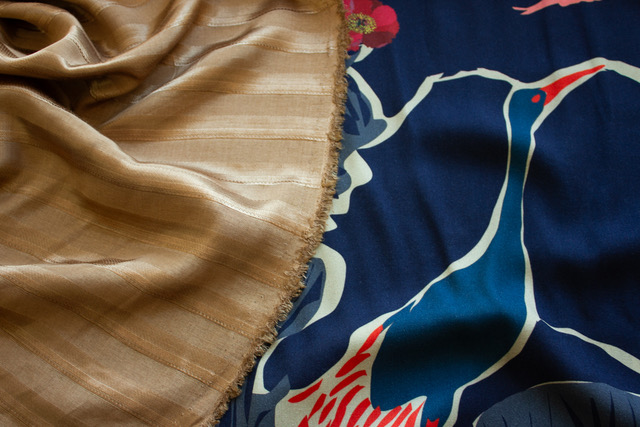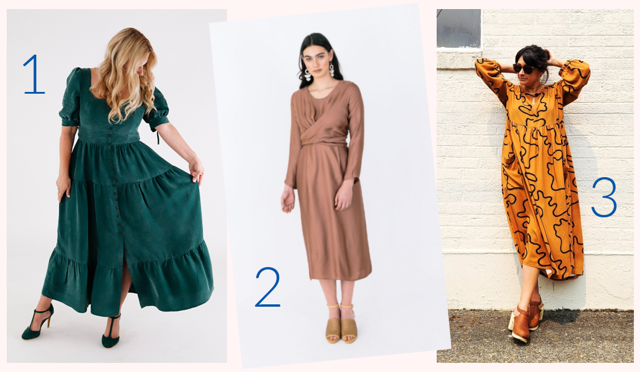 Rayon is super-comfortable to wear, and its beautiful drape and shine adds elegance to every look. It's a great choice for fall pants, skirts, and jumpsuits—and it's perfect for stylish, festive alternatives to holiday dresses!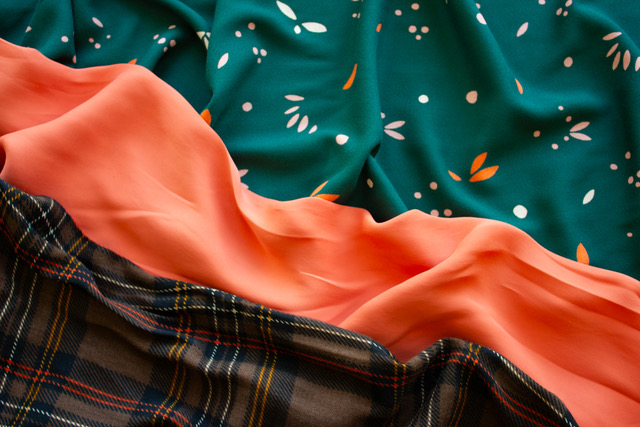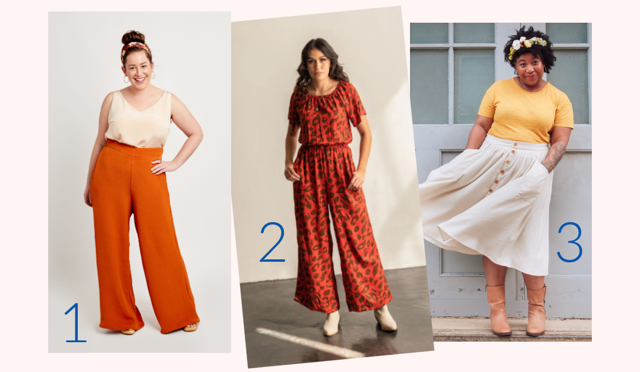 Now that you've selected fabric and a pattern, it's time for notions! 
All-purpose polyester thread
 works well for sewing rayon, but make sure you have a fresh needle for your sewing machine. Use the smallest needle available, whether it's a 
Universal
 (suitable for all fabric types) or a 
Microtex
 (extra sharp) needle. For interfacing, 
Presto Sheer Fusible Woven
 adds stability to rayon without too much stiffness. If your garment needs a lining, we recommend using a lightweight fabric like 
viscose batiste
 or a 
cotton lawn or voile
.