Dear Stonemountain & Daughter Community,

We hope this message finds you and your families safe and well. Customers have been asking what's happening at our store. Here are the updates:

As the world changed, we reimagined our fabric store to incorporate new safety guidelines and new ways of organizing our inventory while, most importantly, maintaining best customer service. 

Stonemountain is now more of a working warehouse than a retail store. We have transitioned from 100% brick & mortar to 100% e-commerce. Though we never saw this coming for 2020, we are so grateful for your kindness, patience, and support as we go through this metamorphosis.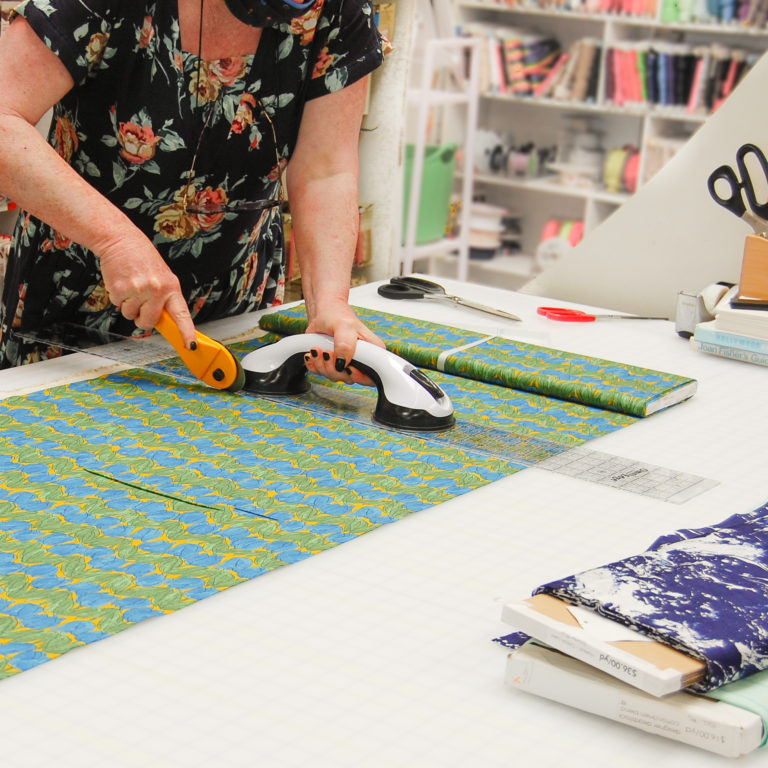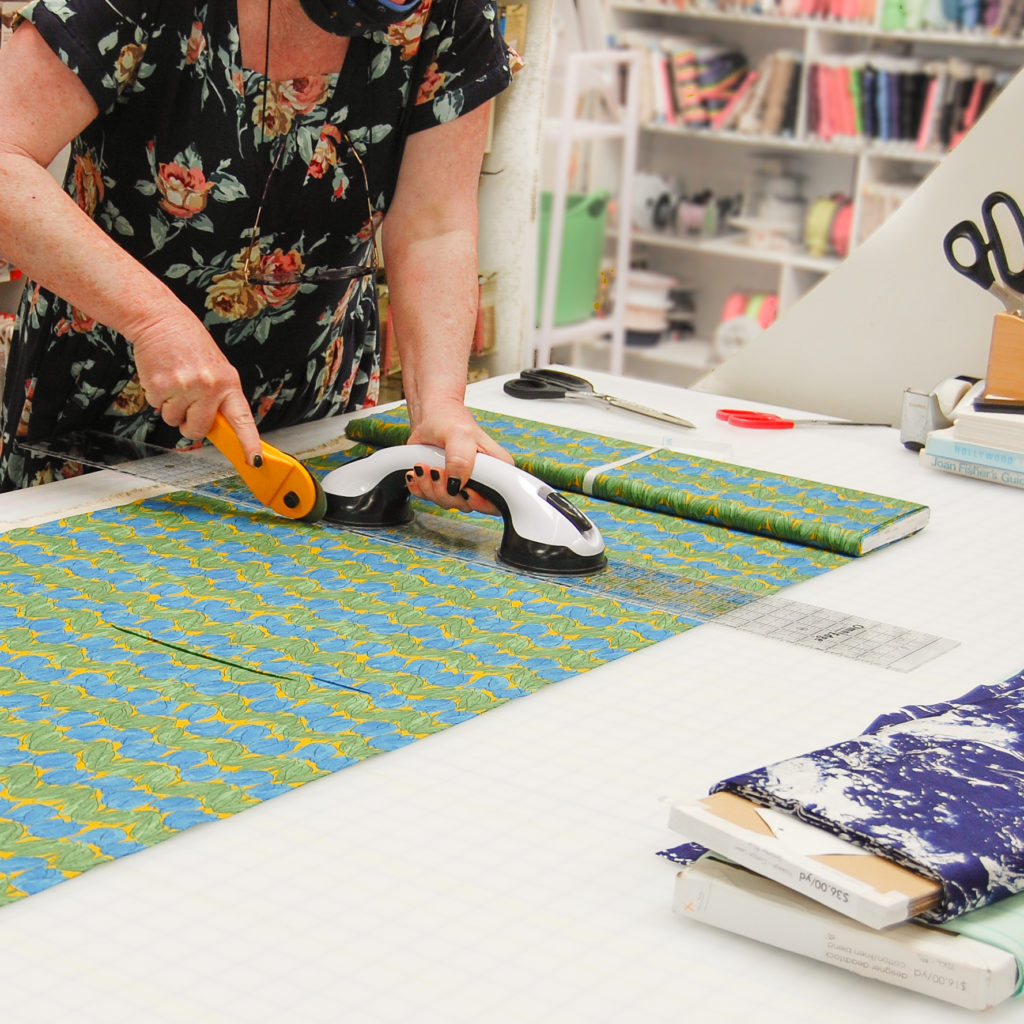 Our team of managers and sales associates all rose to the occasion, helping to reinvent just about everything we do and how we do it. These are some of the upgrades that allow us to handle online orders with greater ease and efficiency:
Computers throughout the store for our team to process all web based business
New cutting areas and tools with gridded mats installed with ample physical distance
Innovative and efficient packing and shipping areas
Merchandise organized by vendors to allow ease of selecting web orders
Studio spaces to photograph inventory for social media and website
Development of a modern sales and inventory system that will allow more accuracy
We are now able to get your orders out in two – six days, depending on the daily volume of orders. Many of our local customers are using our curbside pick up option. USPS does daily pick up of all outgoing packages, and it is truly amazing to see all the beautiful choices customers are making through our website!

Most of our team members are back to work part-time, though we do not have the large team we had before the shut down due to safety practices and physical distancing protocols. This means we are not yet able to handle special requests, button matching, combining orders, or swatching.

We are busy uploading new items and categories to our website daily, and we are working with our computer consultants to make our site super fast and more fun to shop. We are learning to "feel the fabrics with our eyes" and join this new way of connecting online.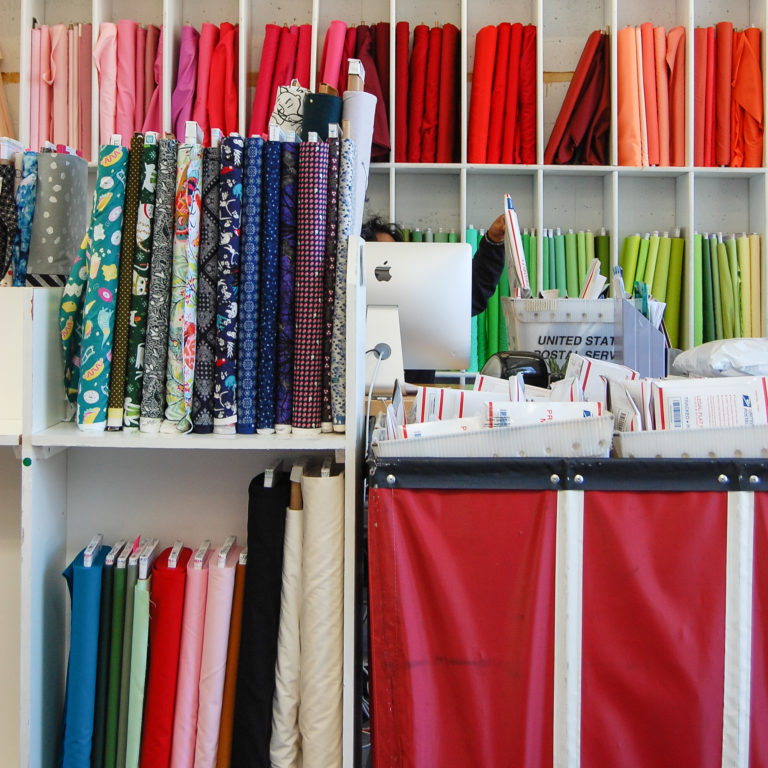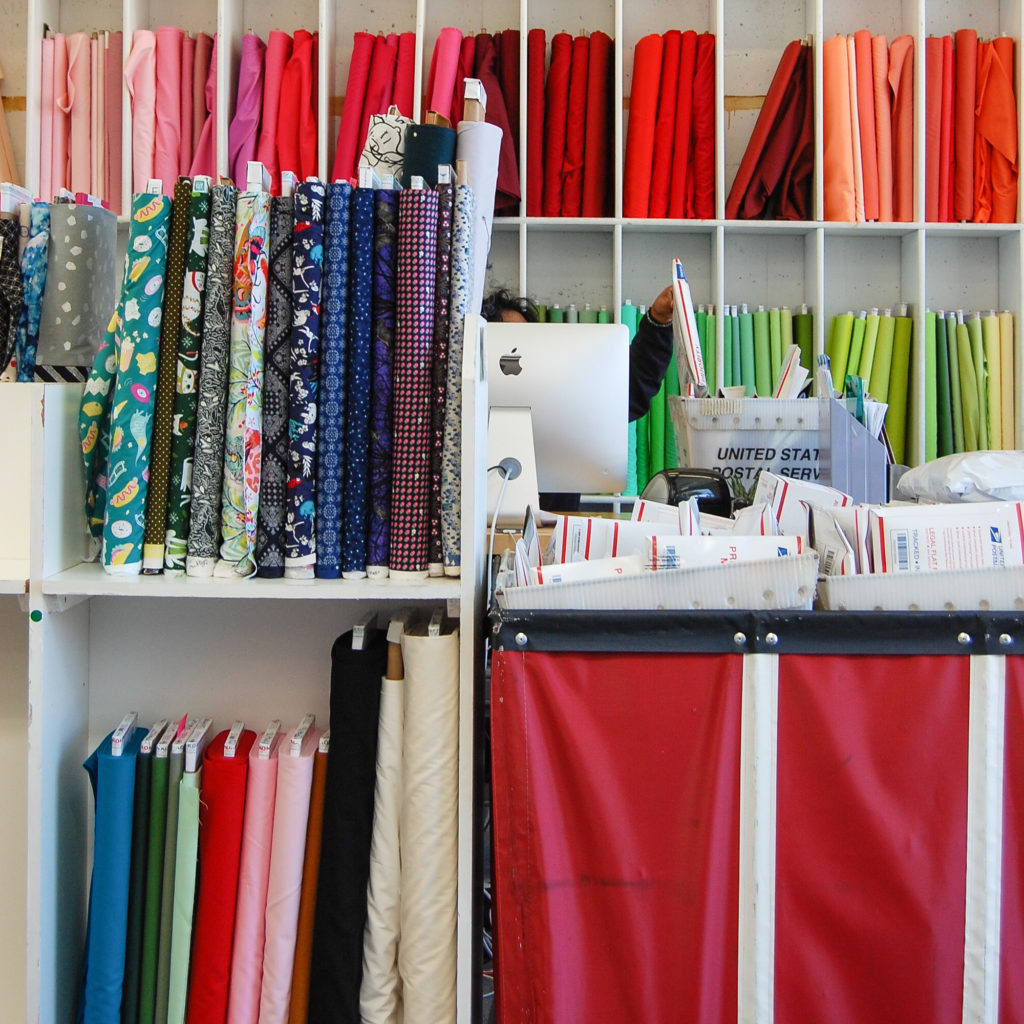 This is also a time to take actions that weave a stronger and more inclusive future together. All of us at Stonemountain & Daughter are dedicated to expanding our circle of care in real ways and invite you to join in our Share the Love events. Each month we highlight organizations committed to racial justice for Black lives, people of color, and the underserved. On the last Friday of each month, we donate 15% of sales to support organizations that are doing good for the community. We recently launched our very own custom garment label and will be donating 50% of the profits to our monthly selected organization. In the last two months, we donated $4,350; what more is possible?!

We are there for you, as you have been there for us over the last 39+ years. We continue to source exquisite fabrics for your creative visions. In this age of great change and responsibility, THANK YOU for your continued support. 

Visit us at our updated online store at www.stonemountainfabric.com for curbside pick up or USPS worldwide shipping.

And, join us in visioning the eventual reopening of Stonemountain & Daughter Fabrics.

Thank you for being here with us,
Suzan & the Stonemountain & Daughter Team