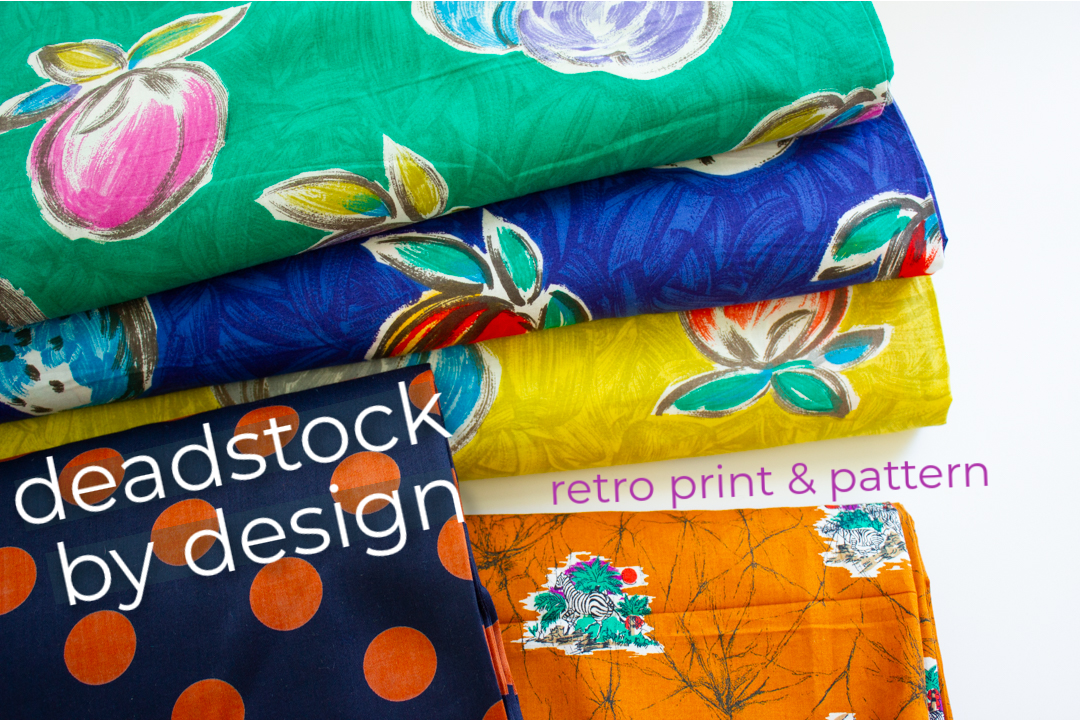 When new shipments of deadstock fabrics arrive, we can't help but look for themes, trends, and opportunities for mixing and matching—how inspiring to bring fabrics from around the world together! We are delighted to find some great retro prints and patterns in our recent shipments—we love the midcentury design inspiration and the color and fun they've brought to the shop, and we think you will, too! Check out these colorful cottons by a famous New York designer—they're crisp and cool, perfect for wearing in the heat of summer (and they'll be lovely for for layering in autumn, too!). These colorful prints are great matches for the Closet Core Jo Dress, and for pieces like the Shirtdress and the Tie Bow Blouse from The Assembly Line.

It's still quite warm here, but it's never too soon to think about sewing for cooler weather! These light and airy
deadstock wool crepes
are the perfect way to bridge the gap between summer and autumn. We love these sweet, midcentury-inspired florals for tops like the
Regalia Blouse
and for easy-wear dresses like
Roscoe
and
Indigo
.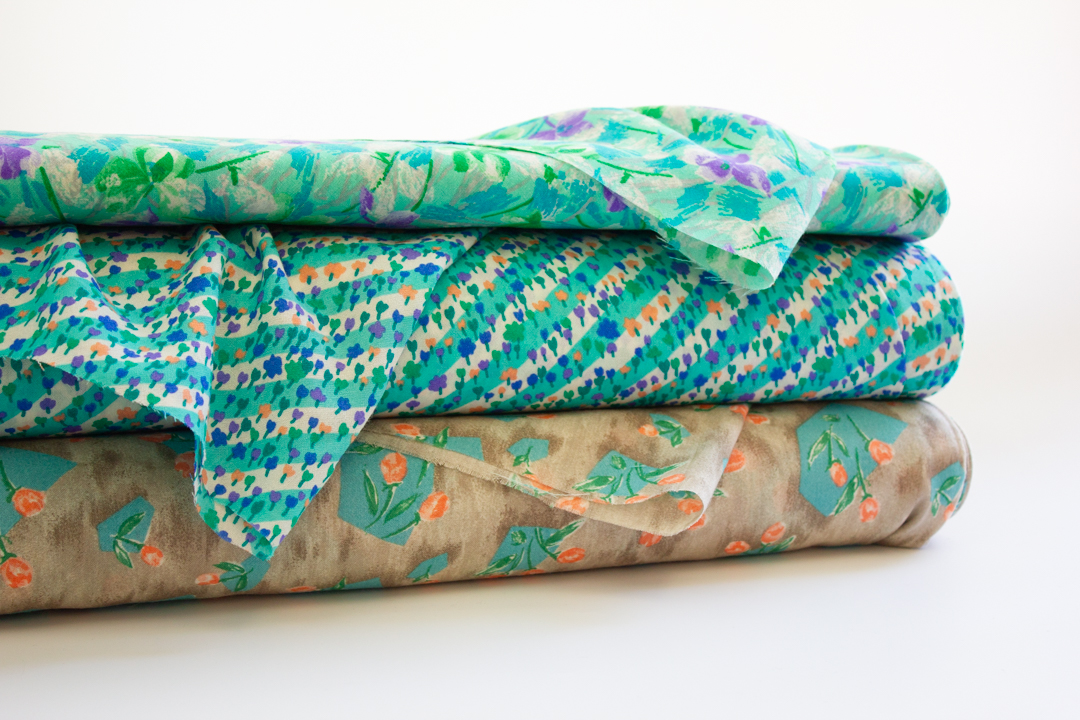 We can't wait to sew with these fun, geometric
deadstock knits!
Heavier knits like the dots and stripes make perfect sweaters—we love cardigans like
Marlo
and
Fuller
for super-cozy layering. This wool/acrylic jersey is a better match for patterns that call for a lighter knit—we think its neon details are a great fit for a dramatic top like
Adrienne
or a short
Westcliff Dress!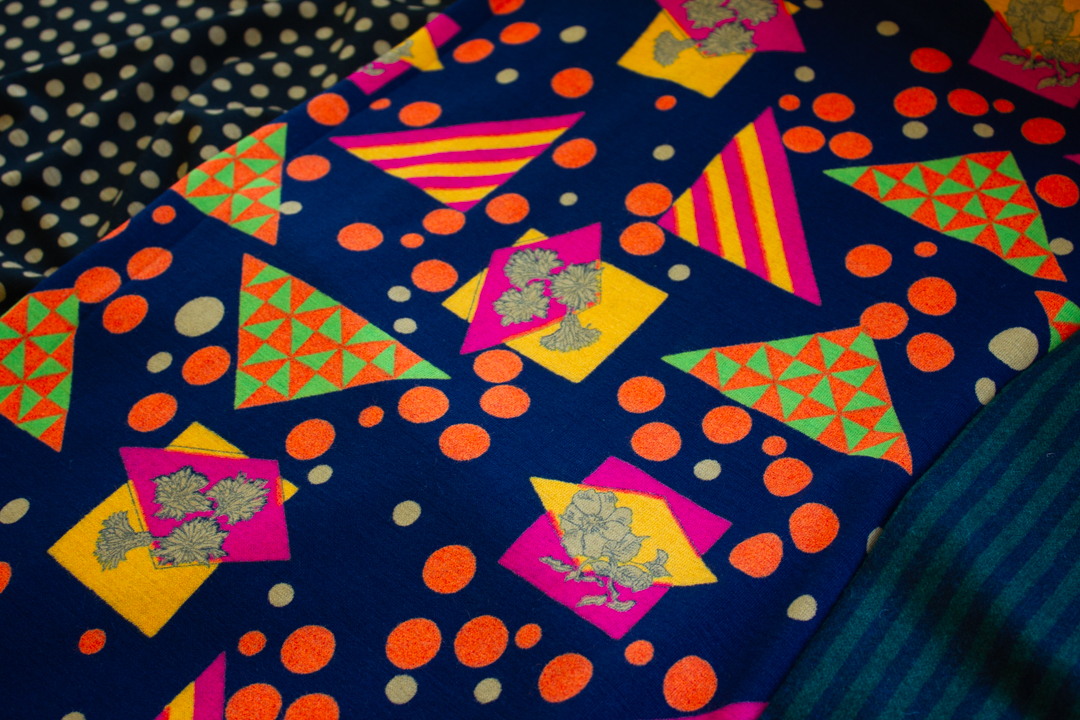 We're super excited about new arrivals to our collection of
deadstock wools and coatings—
high-quality fabrics in solids and plaids that you'll love making a part of your look this autumn and winter. Want just a little wool for your wardrobe? Try a smart vest like
The Miller.
For a bit more wool and an endlessly cool look, we can't resist the
Canton Moto Jacket
and its zippers and snaps. And for a simple silhouette that maximizes coziness, the
Grodin
is a great choice. If your sewing plans include wools and coatings, be sure to check out our
deadstock lining fabrics
,too!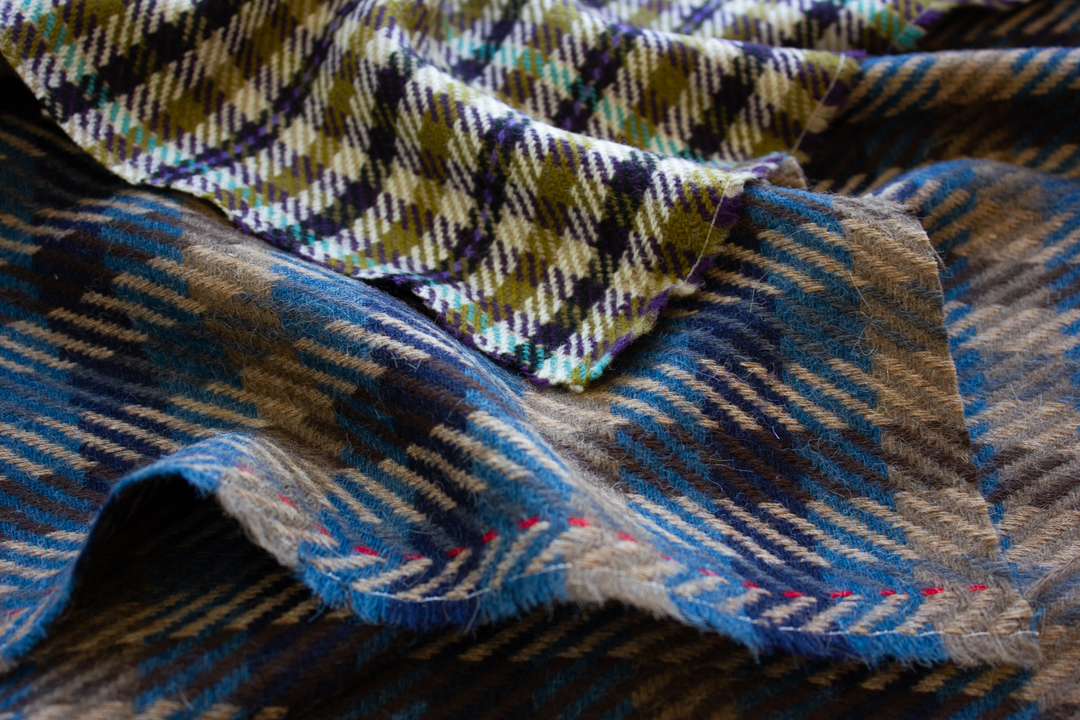 Often called
sample cuts
or
designer ends
,
deadstock fabric
is left over from textile mills and/or the fashion industry. Throughout the past year we have stocked some incredible, high-quality designer pieces, much to the delight of our community of sewists. We're excited about these fabrics, too, and we hope to bring you even more great finds in the coming months! Visit our
designer deadstock primer to learn more about this fantastic fabric source.