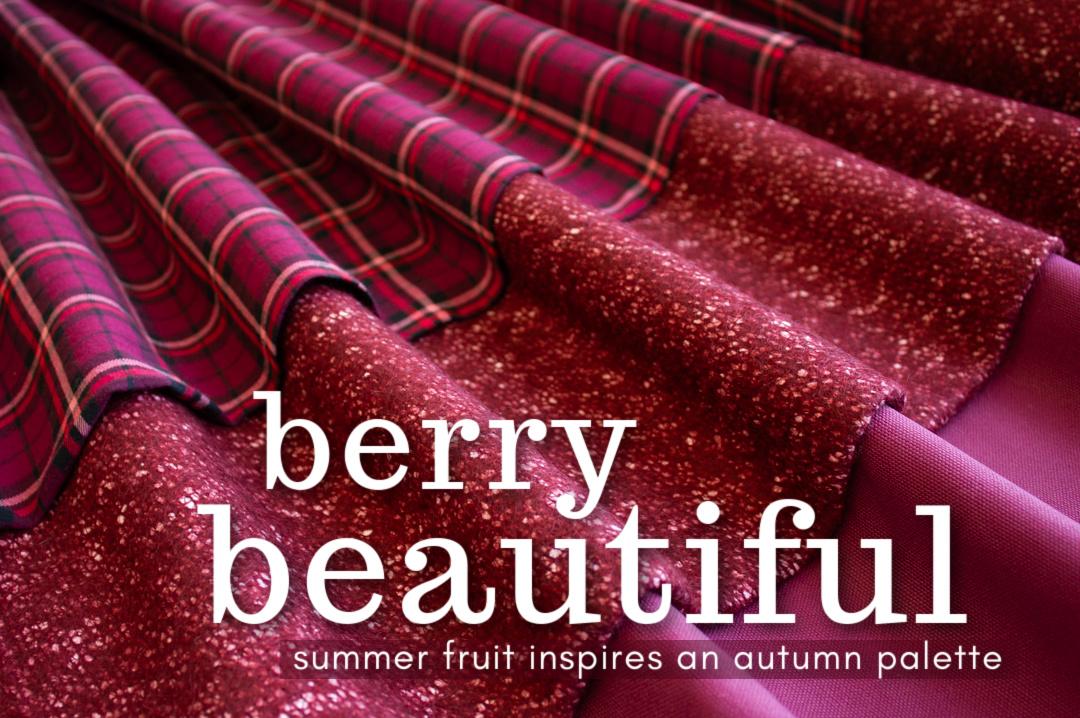 All summer long, we've been eyeing wools and twills and looking forward to creating amazing fall outfits with our deadstock fabrics. As we started planning this newsletter, we couldn't resist sharing deadstock in a selection of beautiful, berry-inspired colors. Whether you prefer raspberry, blackberry, or strawberry, there's no doubt that there are absolutely delicious colors to be found in our collection, and we hope you'll find them as inspiring as we do!
Beginning with the basics, we're looking to a brushed cotton shirting for a button-up shirt like Archer, and a cotton canvas makes a pair of Mitchell Trousers or Lander Pants for fuss-free, everyday wear. The Hovea Coat is a lovely match for a bulky boucle coating—it's a fairly quick sew, so you'll be enjoying its cozy loft in no time!

Often called sample cuts or designer ends, deadstock fabric is left over from textile mills and/or the fashion industry. Over the past several months, we have stocked some incredible, high-quality designer pieces from Europe and Britain, much to the delight of our community of sewists. We're excited about these fabrics, too, and we hope to bring you even more in the months to come! Visit our designer deadstock primer to learn more about this fantastic fabric source.

We couldn't resist bringing these raspberry-hued fabrics together into one perfect look! Silk organza has a super crisp drape, so a garment like the Tie Bow Blouse is a lovely pairing—the fabric will give the sleeves and the bow an amazing sculptural effect! And because silk organza is so sheer, we'll make a matching  Zoey Tank to wear underneath. The blouse will look stunning with a long, plaid wool Evelyn Skirt , and we'll complete the ensemble with a gorgeous Lichen Duster in boiled wool.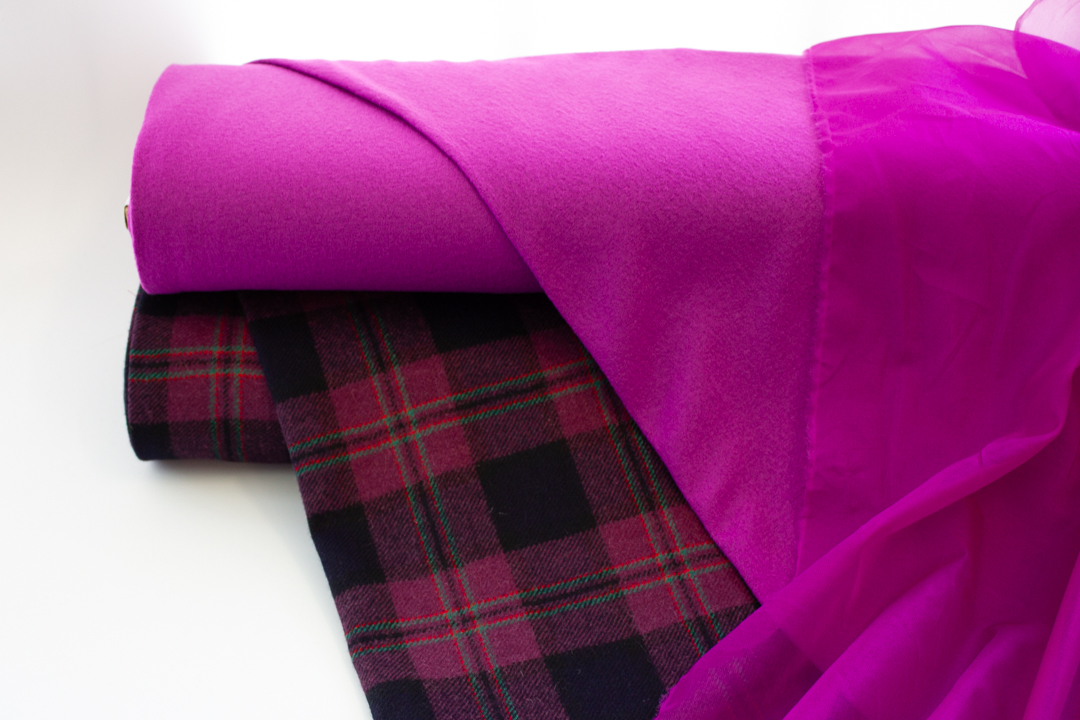 Patterns like the Peaks and Valleys Pants and the Erin Dungarees are designed for them, but stretch wovens can also be used to add a little extra fit and comfort to patterns that call for non-stretch woven fabrics! These printed midweight stretch cottons will add a touch of stretch and a bit of whimsy to fitted garments like the  Ava Skirt twice—once in a cotton lawn and then in a viscose challis—and then we'll choose a bright cotton/spandex knit for a Emery Dress.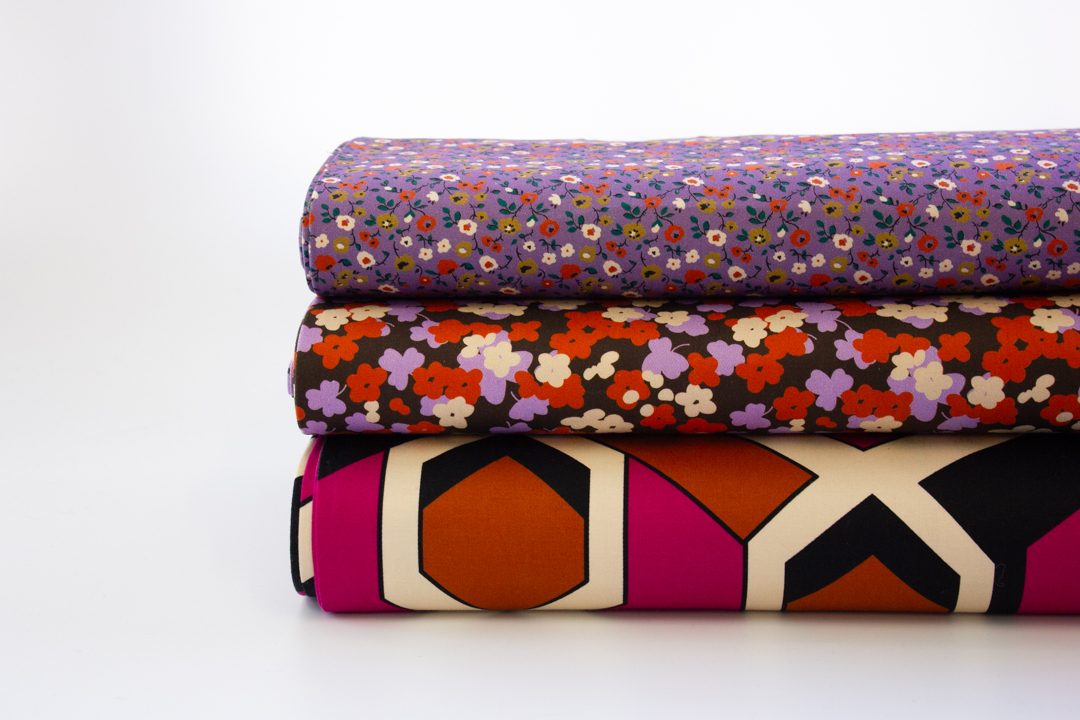 We have so many amazing  deadstock wools and coatings from European designers in stock right now, so we're sharing just a few that fit our berry theme. Creating your own custom-fit wool coat or jacket is a true sewing achievement, and the Heather Blazer is a great pattern to start with. For a simpler project, you can't go wrong with a vest— The Billy and The Miller will be handsome in any wool you choose. And if you're not into sewing outerwear, a wool coating makes an absolutely gorgeous winter tote when you pair it with a pattern like The Costermonger!