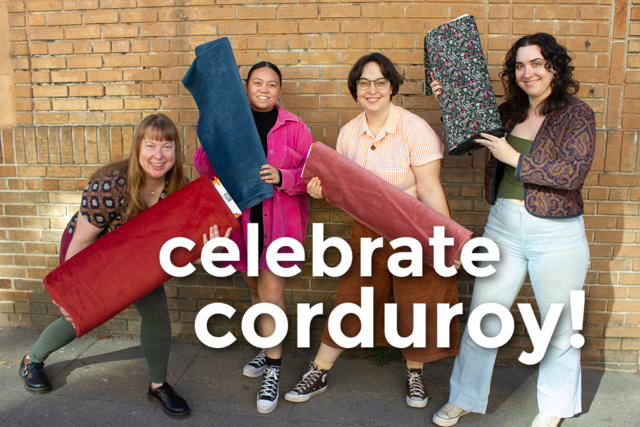 When one of our sales associates let us know about Corduroy Appreciation Day, we had to find a way to celebrate! Our staff member, Alex, heard about the day from an 
episode
 of 
Articles of Interest
, a show about what we wear. Corduroy Appreciation Day, as it turns out, is observed on 11/11, the date that most resembles corduroy—so clever! We decided that this is the perfect occasion to feature one of our favorite fall fabrics, 
corduroy
, in the newsletter.
Corduroy fabric is woven and then shorn, creating a ridged pile pattern parallel to the selvage edge. The ridges, or wale, have a stripy appearance and a velvety, brushed texture. Corduroy is soft, warm, and durable, and is a great choice for jackets, pants, bags, and more!

Corduroy is available in several different weights, designated by the number of wales, or ridges, per inch—the higher the number, the finer the fabric. 
Pinwale corduroy
 has 16–21 wale per inch; it is soft and lightweight with a gentle drape. It is a great choice for children's clothes, button-up shirts, and dresses.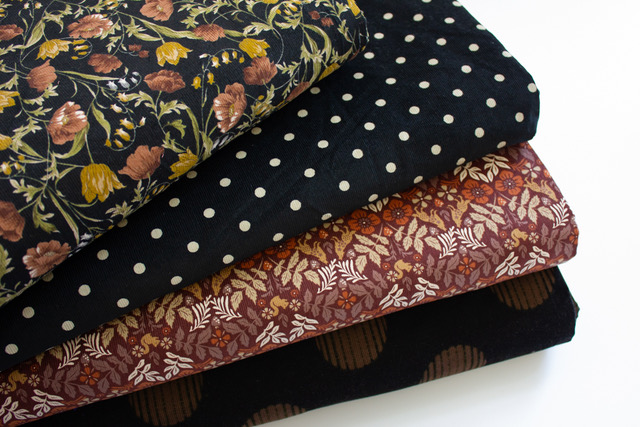 Standard corduroy
 has 10–14 wale per inch. This sturdy, midweight fabric works well for pants, heavier shirts, and dresses. It's also the weight of corduroy that you're most likely to see in ready-to-wear garments.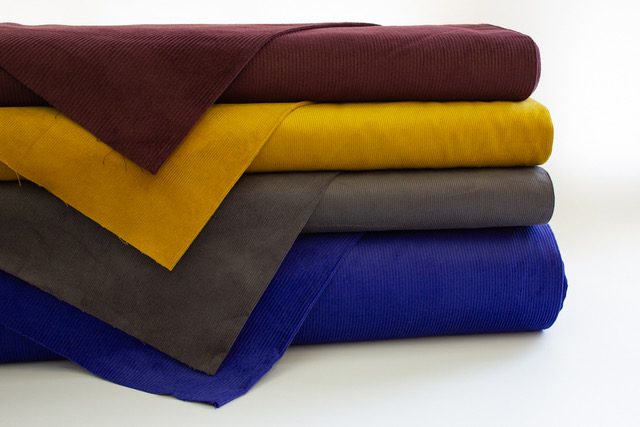 Wide Wale corduroy
 has 4–10 wale per inch. It has a soft, fluffy texture and is delightfully cozy, so it's perfect for warm layers, especially jackets and pants. We have a selection of this corduroy in stock now, with more on the way soon!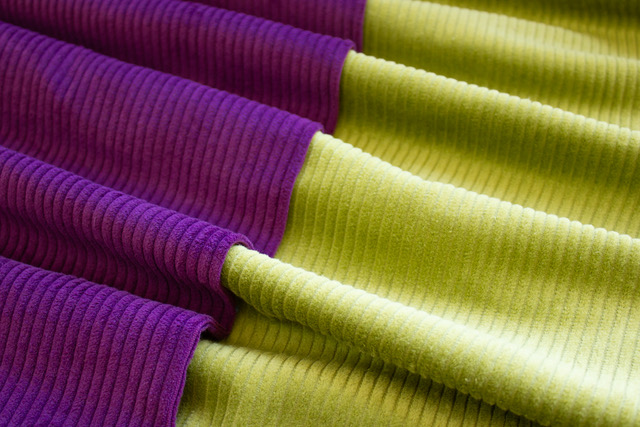 What will you make with corduroy? Here are a few favorite corduroy garments from our own wardrobes, along with suggestions for sewing a similar look!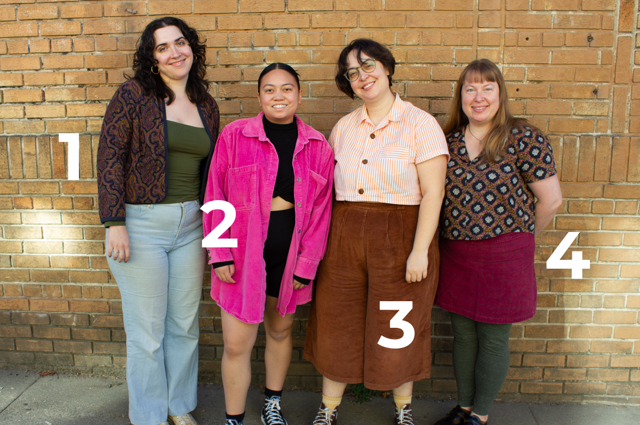 Our community of sewists is always a fantastic source of sewing inspiration! Stonemountain customer 
Robin
 made a gorgeous pair of Anna Allen Pomona Pants (pattern available from the designer; for a similar look try the 
Lander Pant
) with our 
4.5 Wale corduroy in Cornflower
. Robin achieved a perfect fit with these pants, and will surely enjoy wearing them through fall and winter!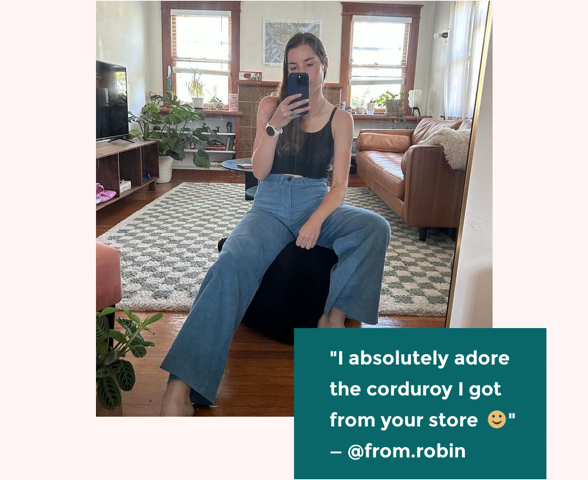 Ready to start sewing with corduroy? We have a few helpful hints to share! Corduroy has a directional weave, or nap, to consider when you're laying out pattern pieces and preparing to cut your fabric. Before you purchase your fabric, take some time to lay out all of the pattern pieces for your size and determine the yardage needed to fit them all—it may be a bit more than the pattern recommends, and this extra preparation will ensure that you have enough fabric for your project. When you have your fabric in hand, prewashed and ironed, you'll want to arrange all your pieces with the nap oriented down—so if you run your hand down the length of the garment, it feels smooth.
Corduroy is just one of the stars in our 
cotton wovens
 category—these fabrics are great on their own, and 
even better together!
 Making corduroy pants? Pair them with a top made of 
cotton shirting
! Looking for a smooth, breathable lining for your corduroy blazer? You can't go wrong with 
cotton lawn
! We love the flexibility of mixing and matching cottons of different weights and weaves… and so can you!