Every four to six weeks my seamstress and dear friend Laurel drives from Sacramento to Berkeley for a day of collaboration with me, aka Fabriclady. We call our days together "Fit and Fun" for a reason – it's not just about fitting and finalizing the month's makes, but it's also about having fun in the process! I thought you might enjoy a peek into our process of creating a Destiny Wardrobe. 

Trust me, it takes a village and everyone at the store jumps in with opinions, suggestions and help. Laurel puts our ideas to work, but before she puts her pedal to the metal, a lot of planning goes into our day together.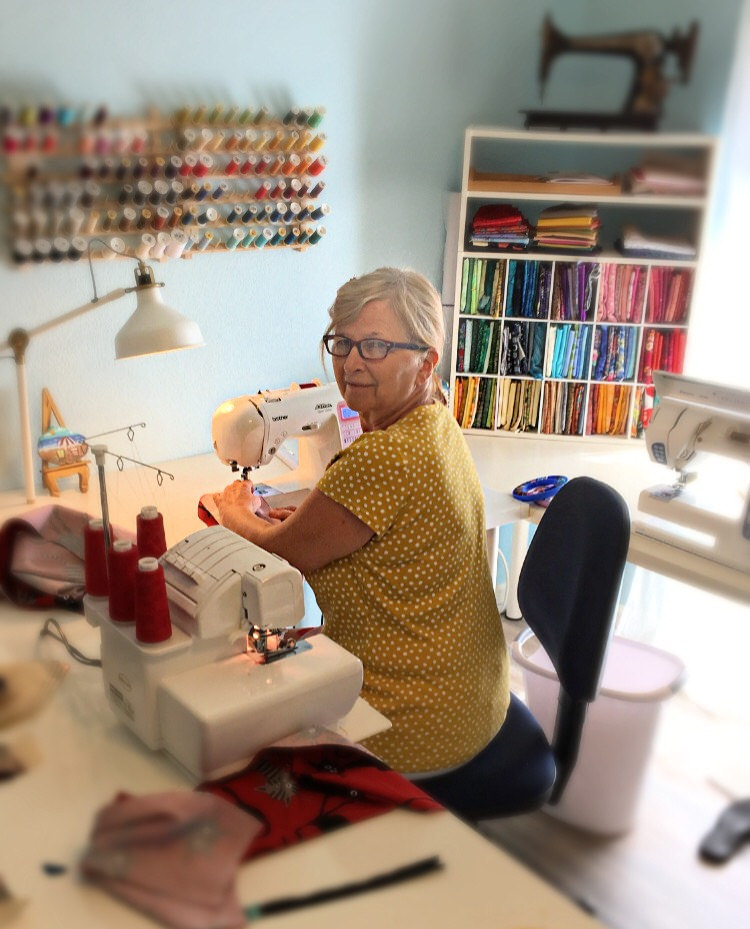 My team picks out the latest pattern releases for consideration…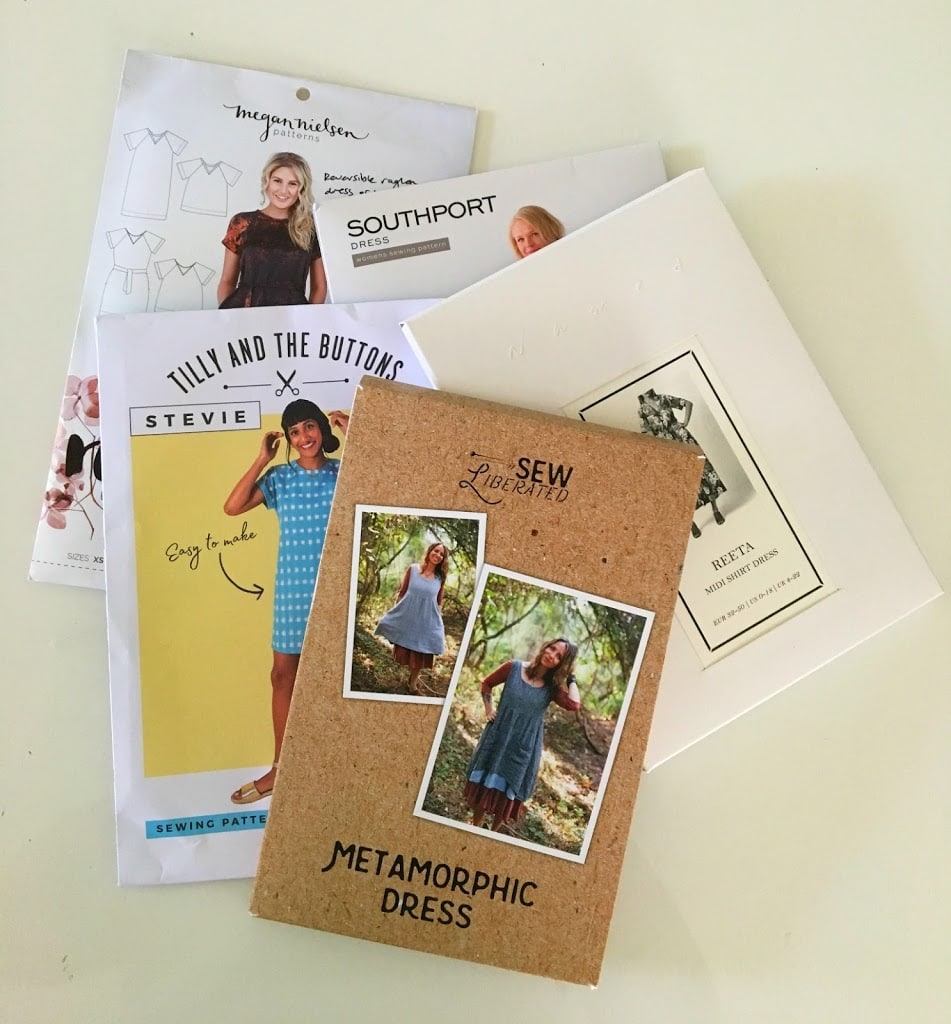 We like to focus on new fabric arrivals for the patterns. There are so many possibilities, but we try to stick with fabrics that our customers would also like. Some fabrics are repeat choices, but perhaps in different colorways and print patterns.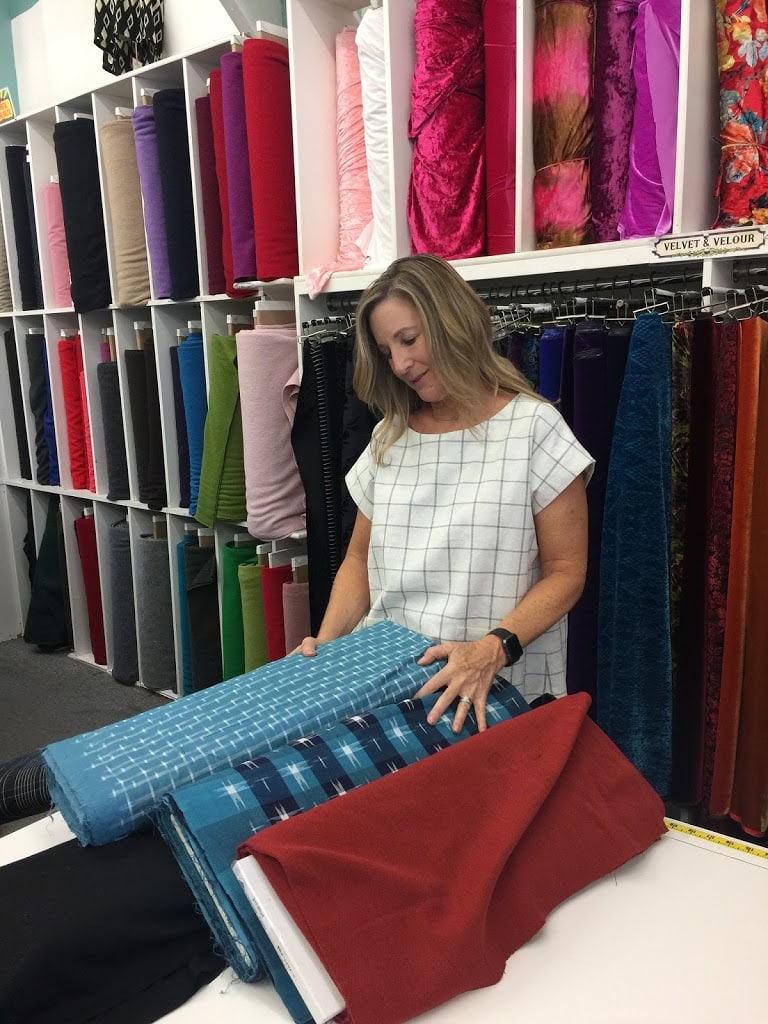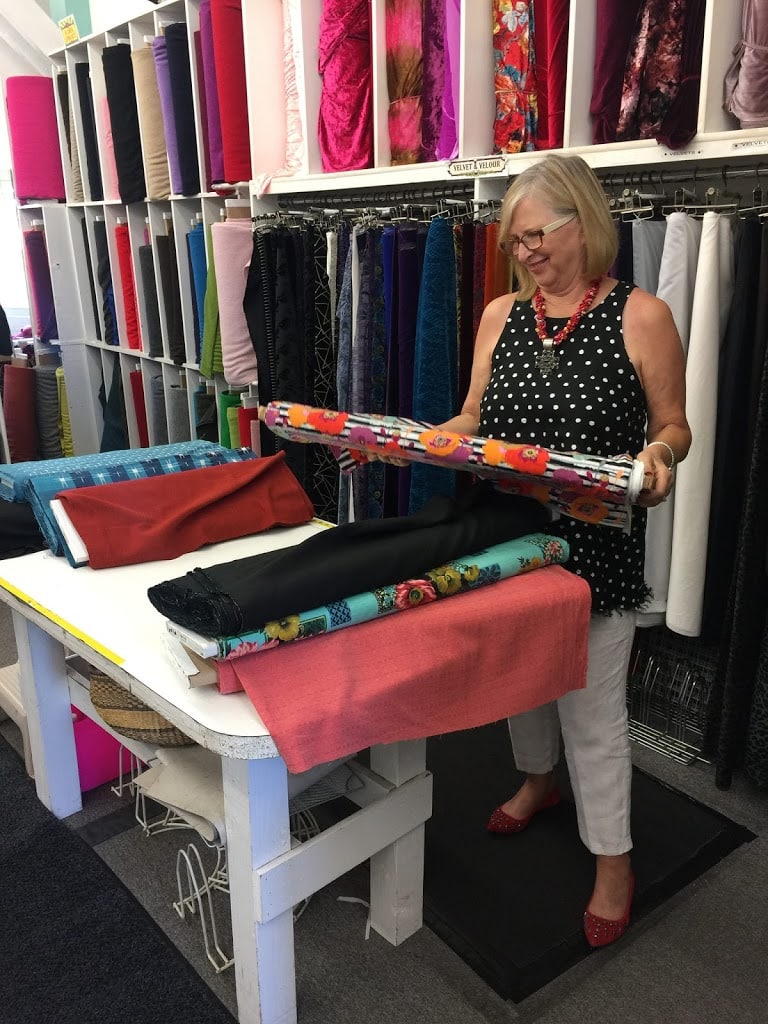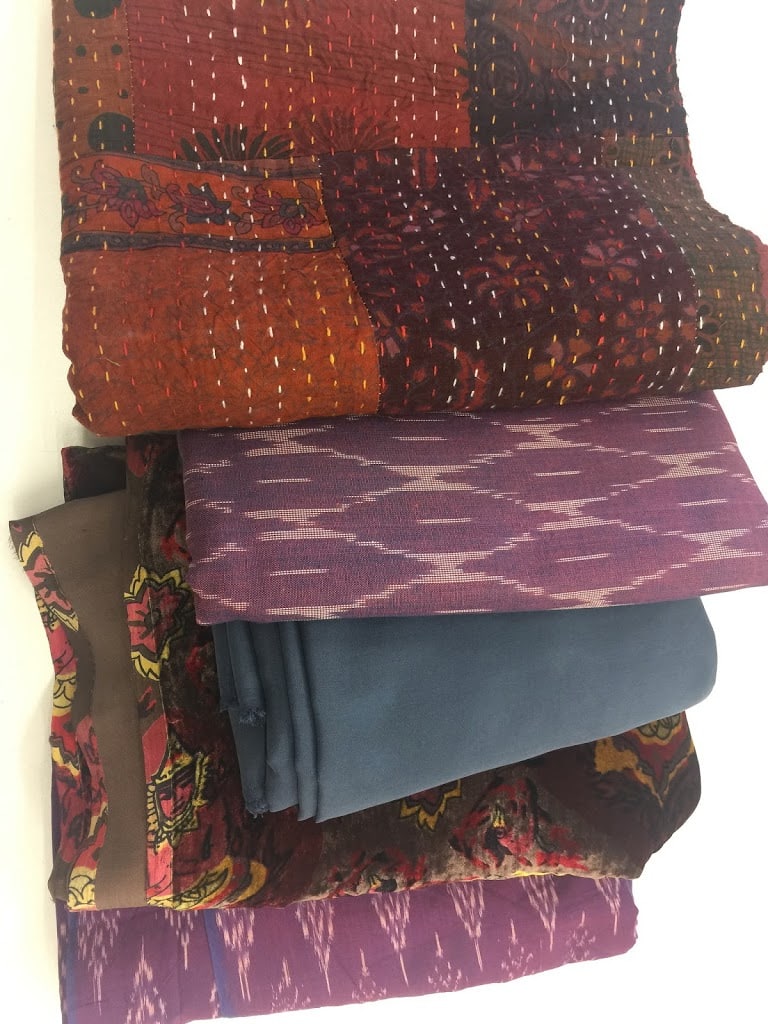 All the "possibilities" are put in a pile for pondering…we view, discuss, eliminate, add, etc. And all that work necessitates a little friendship/catching up time over lunch. After lunch, cappuccinos are an absolute MUST.
The afternoon is busy, busy, busy. The fitting session is also the photography session, so that we can document our progress. Laurel has been sewing for me for five years, so usually the first try-on of a finished garment is right on target. But not always…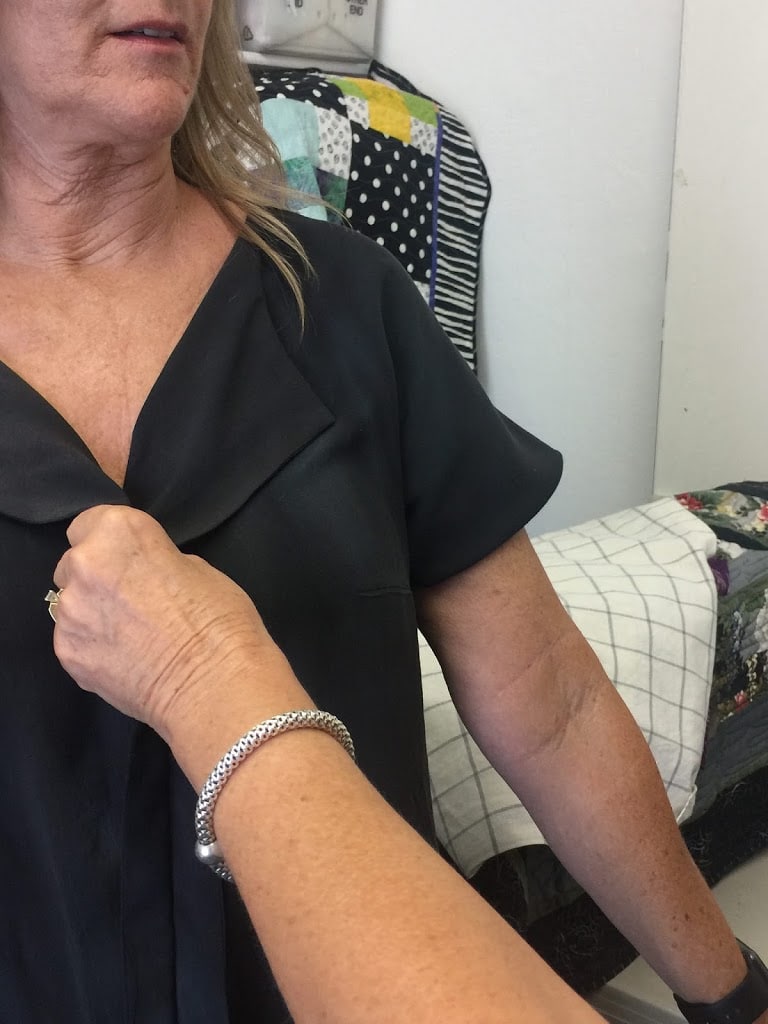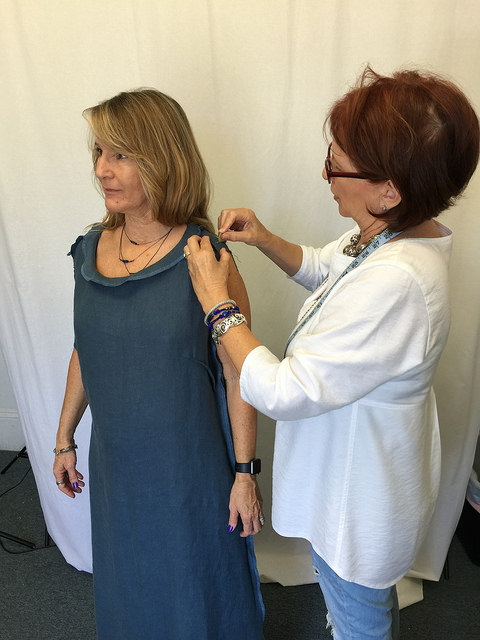 It's why we sometimes need to make a muslin FIRST.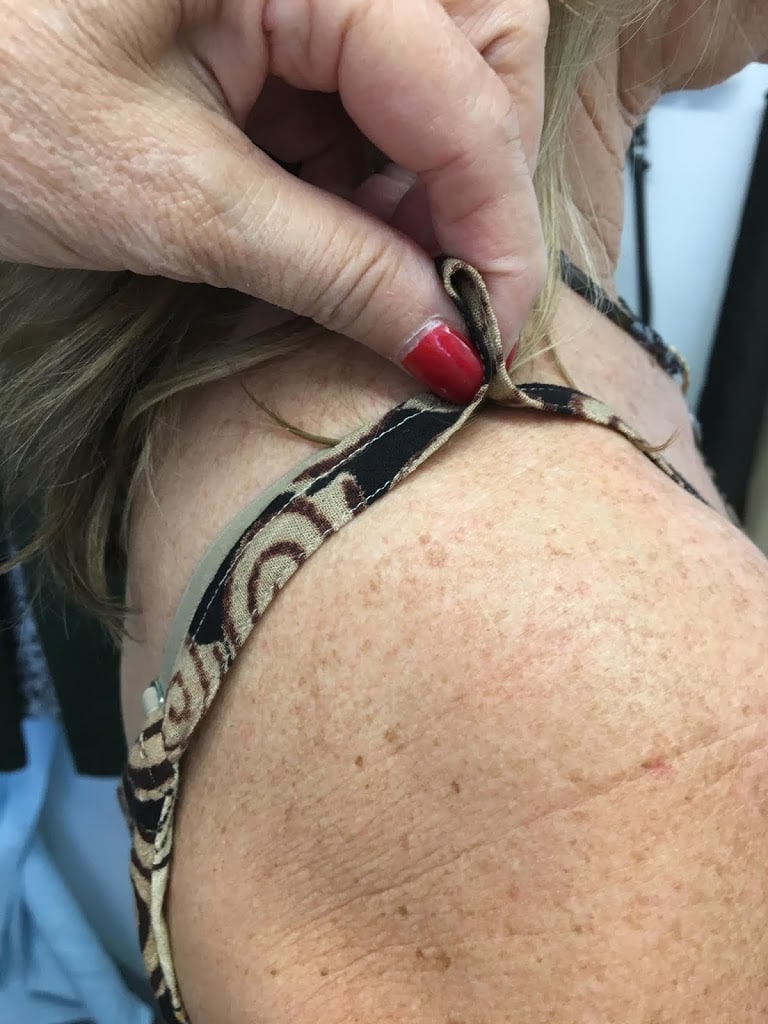 My
Ogden Cami
muslin made out of leftover fabric from a pair of pants!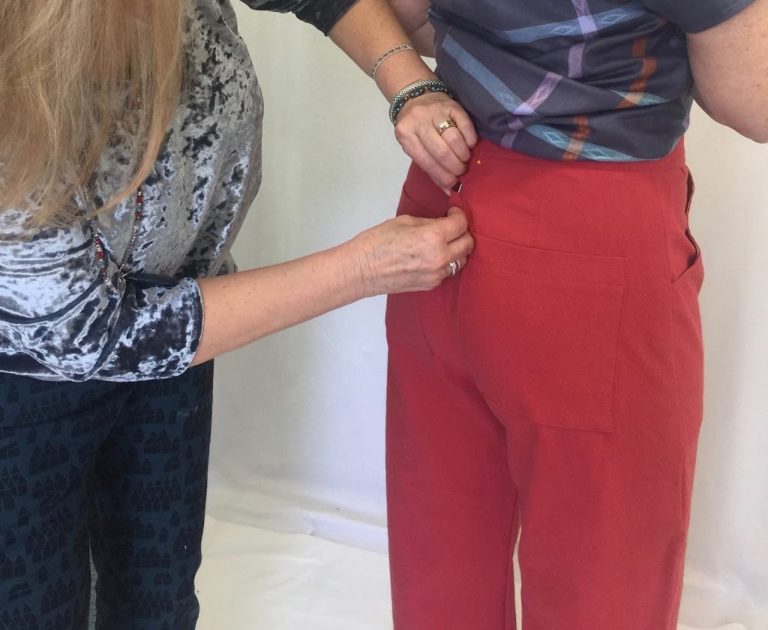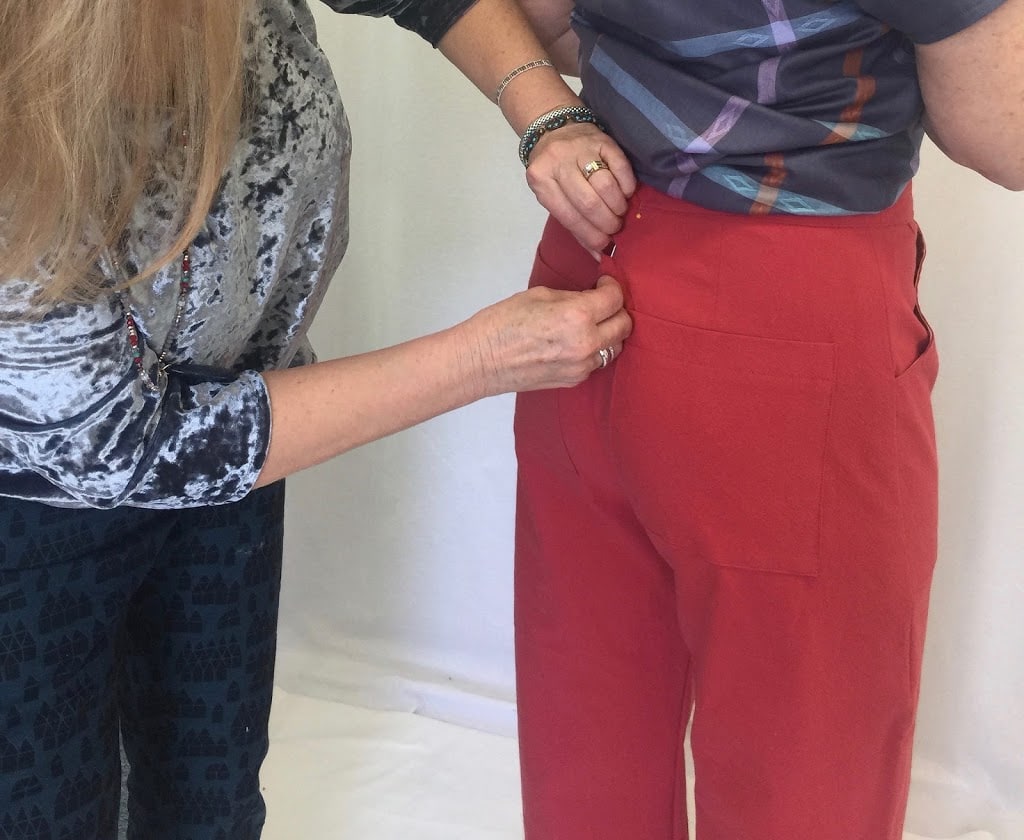 I probably don't need to tell you how important photography is for a website, blog or social media. We are constantly working on new ways to change up and improve our photography.  What ends up happening on a Fit and Fun Day is that there are several of us snapping pictures of the same garment. And that makes for variety and perspective. We don't use professional photographers for these sessions, mainly because we want you to know that even your best phone photos can work. We enjoys seeing others' creative efforts on social media…you inspire us to try new poses!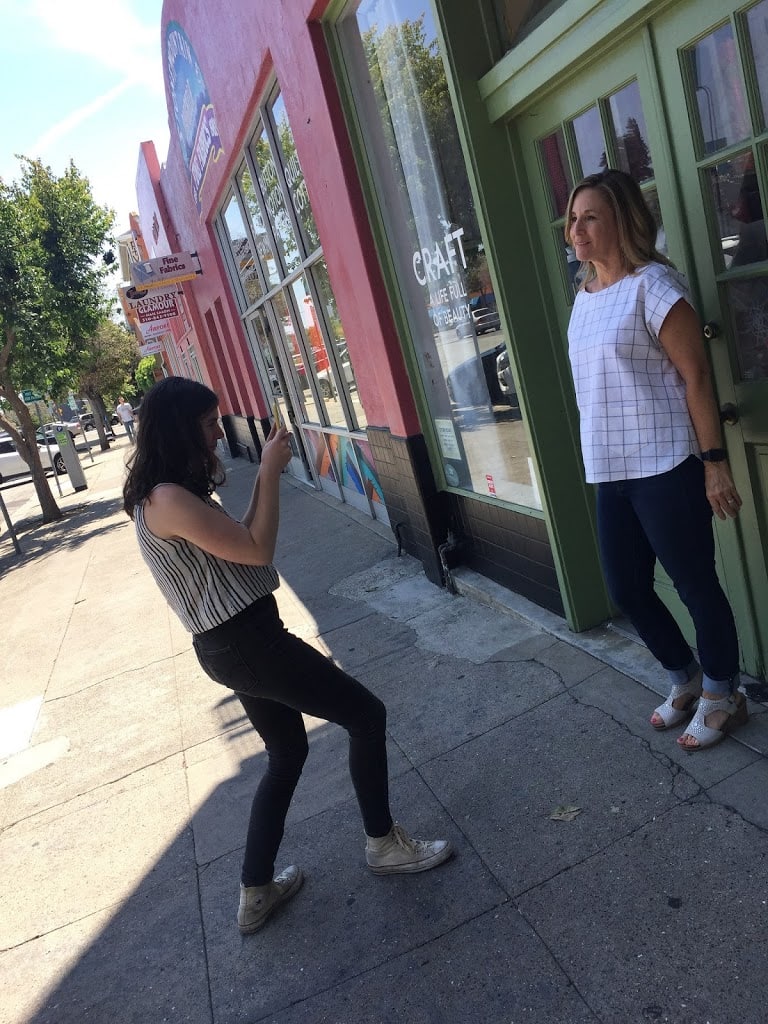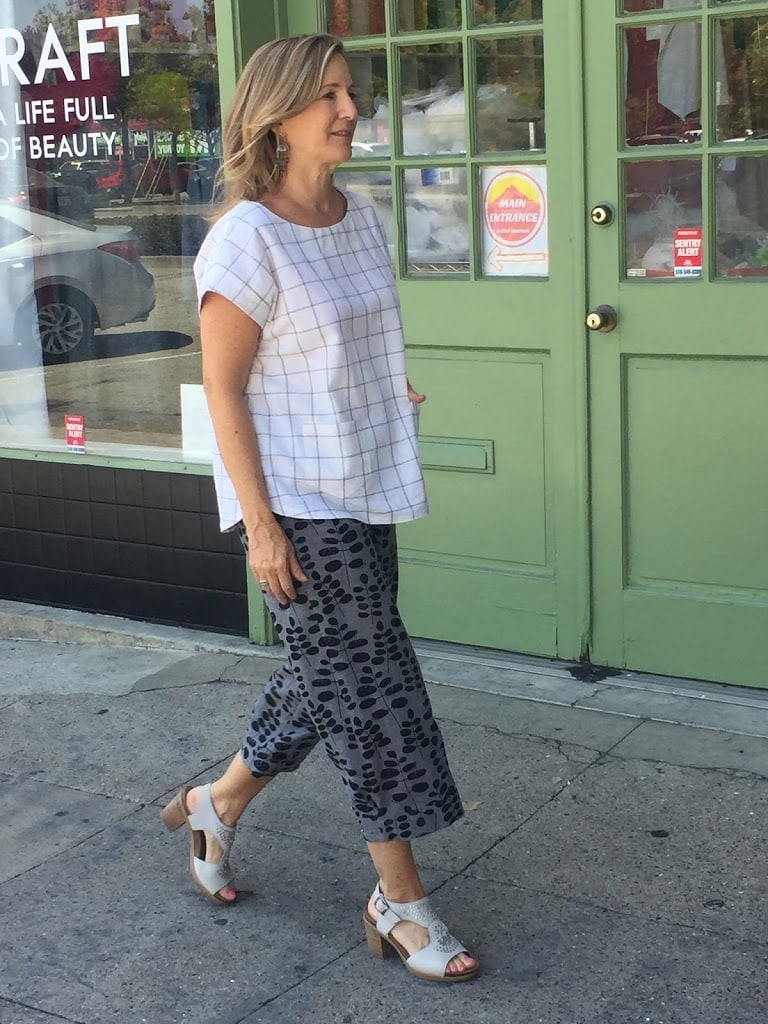 Testing out my new No. 1 Pants out of a soon to be release cotton/linen from Robert Kaufman!
Of course, we all get in the act…like the day we all wore our Lander Pants…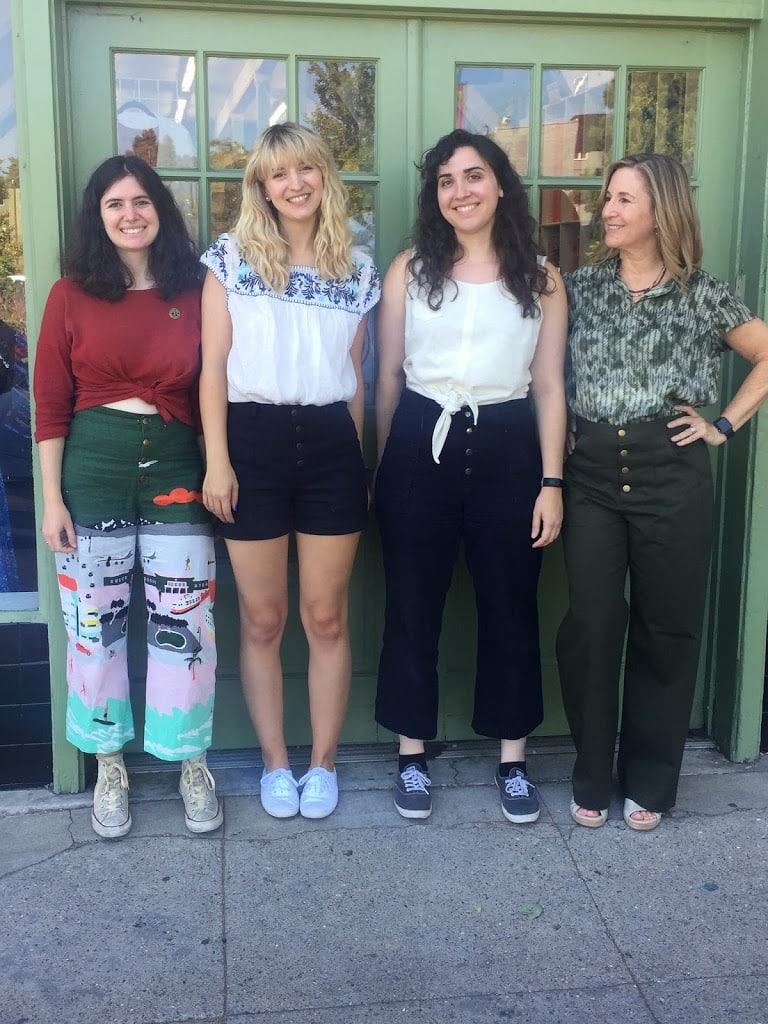 Mid afternoon is time to put our feet to the fire and make some decisions about our next garments. Fabric is measured and photos are taken of our choices. Laurel takes her own photos as well…she says it's so she can remember what she's supposed to make! And not telling any tales out of school here, but sometimes neither one of us can remember…so we text back and forth throughout the month… "What view are we making?" "Did you really want those long sleeves?"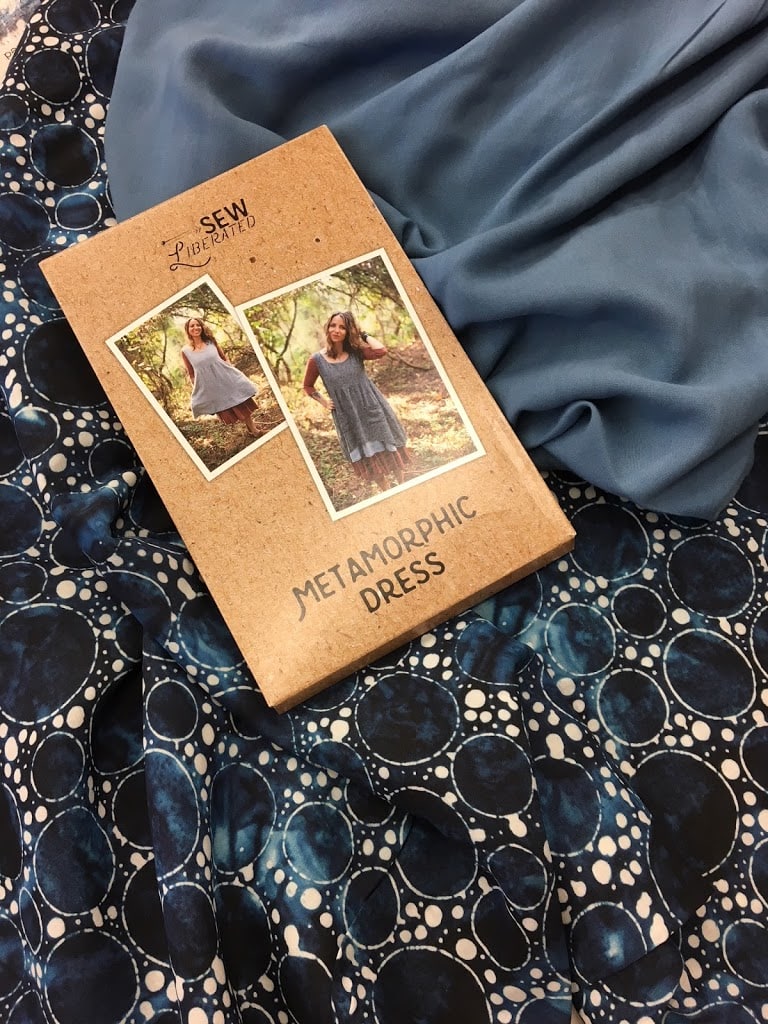 It's usually four or five o'clock before we send Laurel back to the valley with a bag full of new garment makes. And so the process begins all over again. It is a smooth running machine, this collaboration that we have going. It's such a blessing to have a great staff at the store who help make this day a real treat.
And lucky you, they are available to help you plan your own garments, select fabrics and make suggestions.  Our store is a "happening" place for our sewing community.  Come on in and have your own Fabric Fun Day!