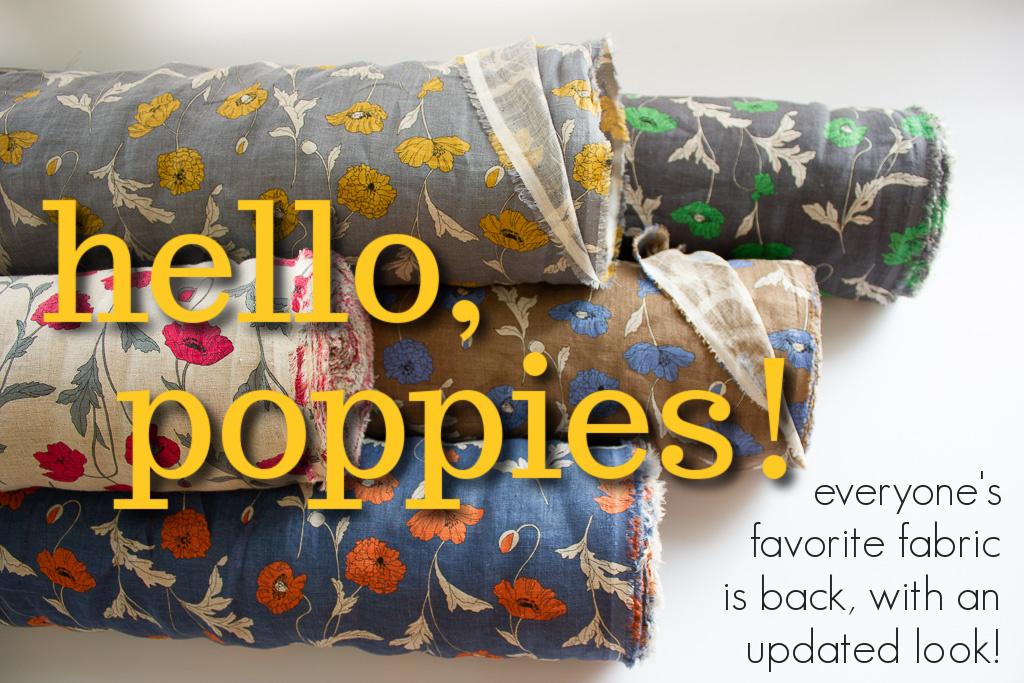 The poppies are our best-selling fabric
of all time
, so we were super excited to hear that they were being updated and reprinted for 2023—introducing
Fresh Poppies!
 For this new printing, the design has been refined and a few new colorways have been added—this freshening-up of the iconic poppy design means even more opportunities to add these beautiful blooms into your wardrobe!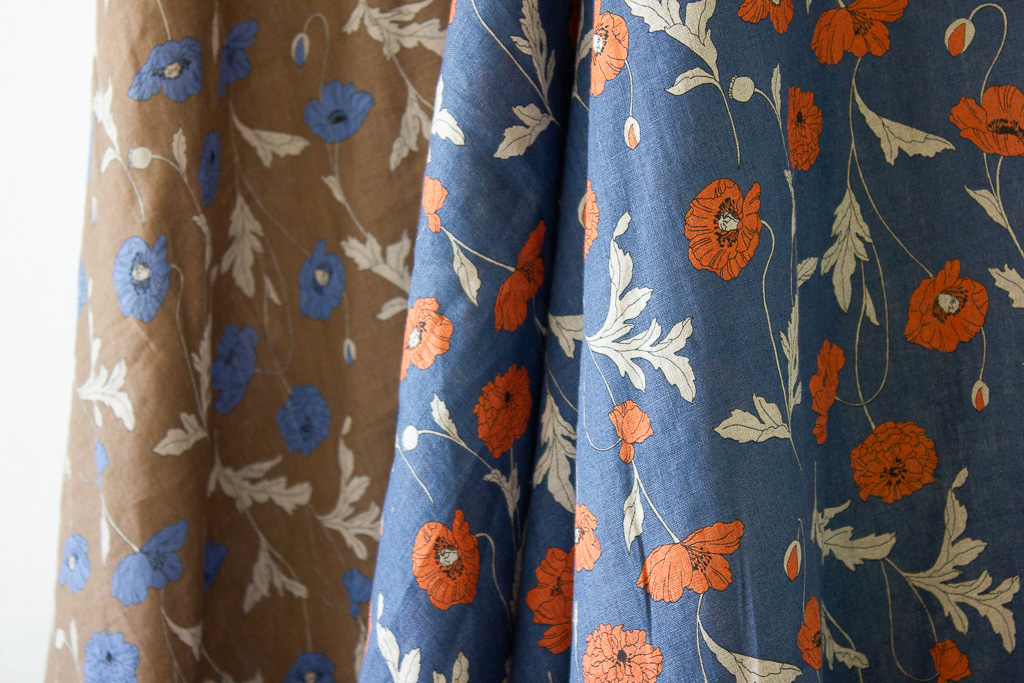 This time around, the linen fabric is the same amazing quality, and a bit lighter in weight. We consider it a handkerchief linen, so it's going to be absolutely gorgeous for spring and summertime tops, dresses, and much more—think patterns like the Verano Tank , Sauvie Sundress , Kalle Shirt , and the Block Tee . We have five colorways in stock right now, and you'll definitely want to add every single one of them to your must-sew list!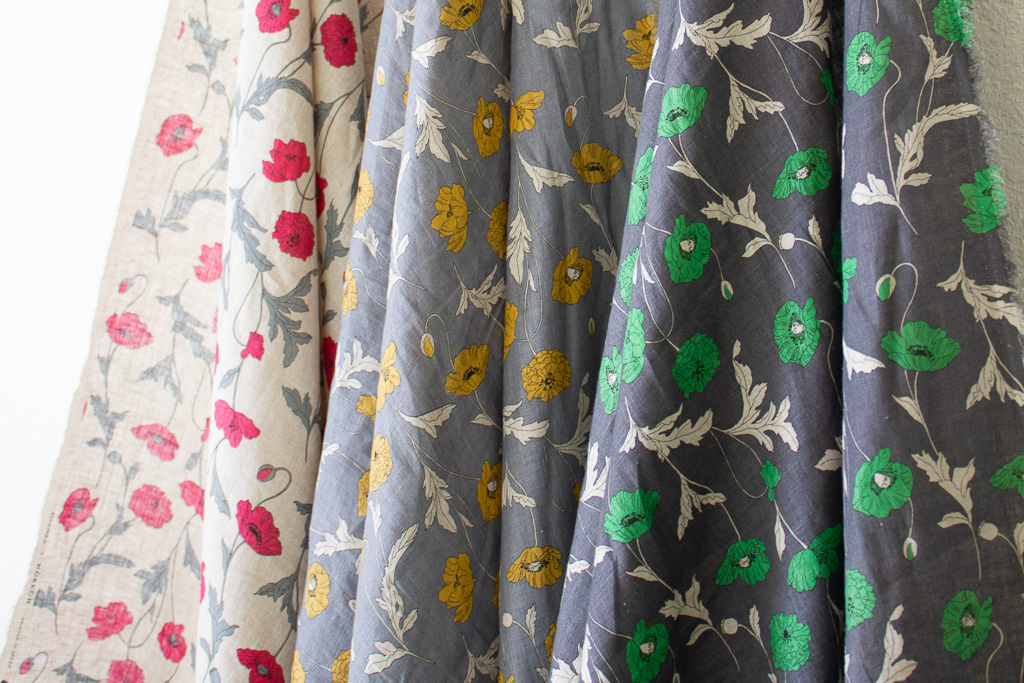 But wait, you say—what about the orange and charcoal poppies? Great news: these two favorites will be back in stock soon! We don't have an exact date, but we can confirm that they will arrive from Japan this spring. Click below to sign up to receive an email alert as soon as the Natural/Orange and Charcoal/Yellow poppies arrive!

We've got some great fabrics in stock right now, and wanted to share a few that make us want to drop everything and sew! If you've made a few t-shirts and are ready to try something a little different—how about some deadstock silk jersey knits  for a quick spring project? We love the bright colors and patterns on these silky, cool fabrics—they'll be especially fun for the Rumi Tank , Luna Pants , and the Georgie Dress .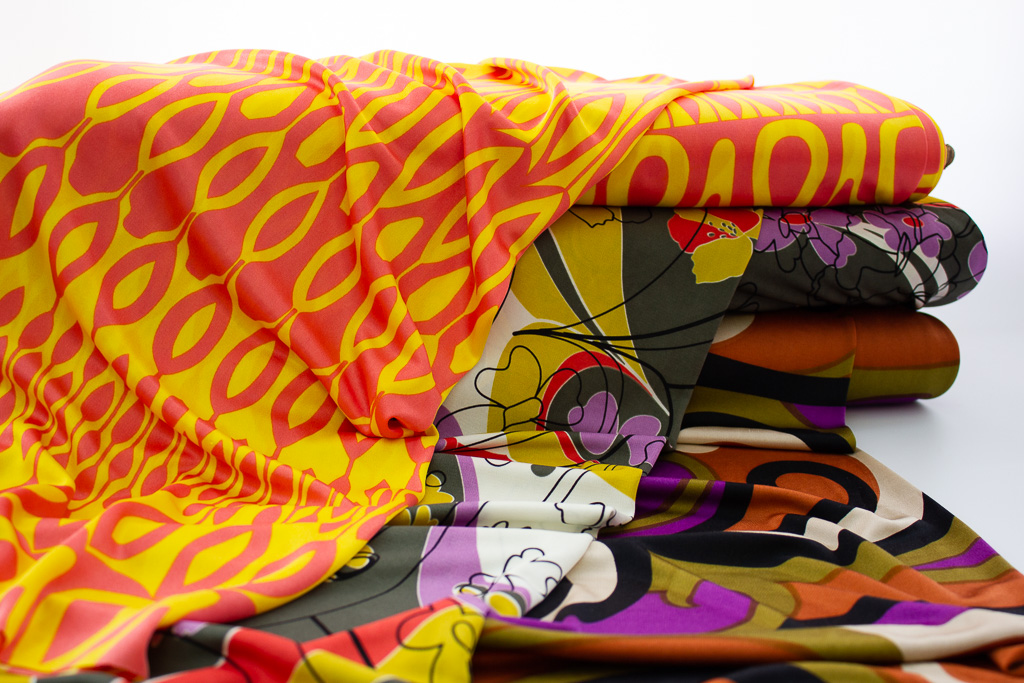 We're seeing flurries in the East Bay this week, so it's definitely still wool  season! This winter we've brought in some gorgeous deadstock wools from European designers, and now is the perfect time to whip up a coat to keep you cozy for the rest of the season. For a quick wool look, we love patterns like the Grodin , Ilford Jacket , and Nova Coat with a Bemberg rayon lining .