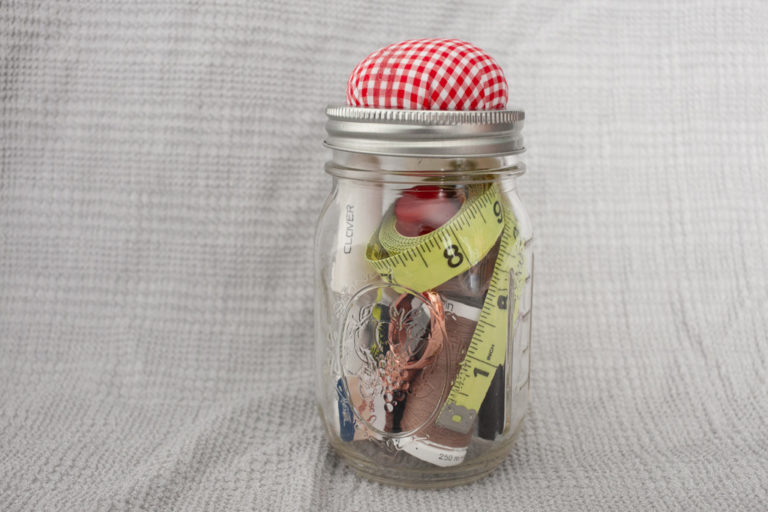 If there's a beginner or aspiring sewist on your list this holiday season, a sewing kit is a useful and thoughtful gift they'll love! We assembled this beginner sewing kit in a mason jar—it looks cute and keeps everything organized, too. Pick up a set of sewing notions (scroll down for our recommended list), and read on to learn how to create a perfect pincushion on the jar lid.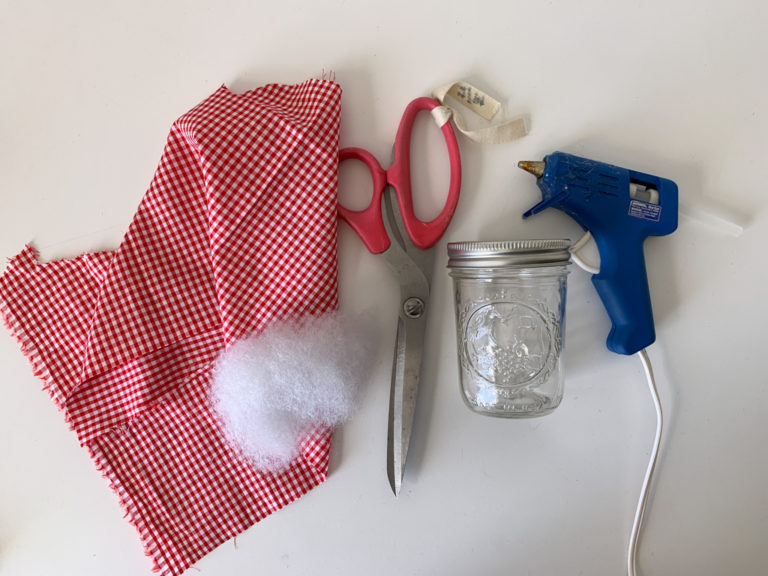 First, gather your supplies for the project. You'll need the following:
— mason jar (we used a 1-pint jar, but you can go as big as you'd like!) with a lid and ring
— polyester or cotton stuffing
— hot glue gun and glue
— small piece of fabric measuring at least 4 inches larger (horizontally and vertically) than the jar lid
— scissors
— ruler
— pen or pencil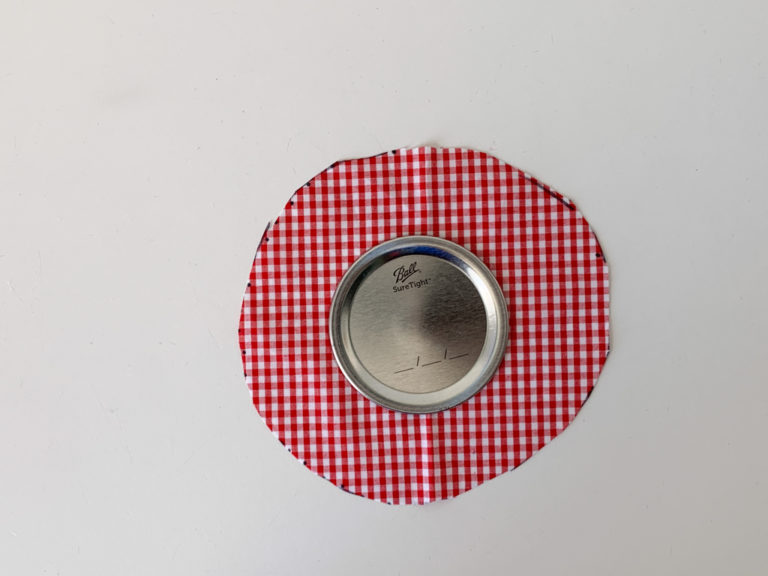 2. Trace a circle on the fabric. The circle should be 1–2 inches wider than the jar lid, all the way around. Cut out the circle.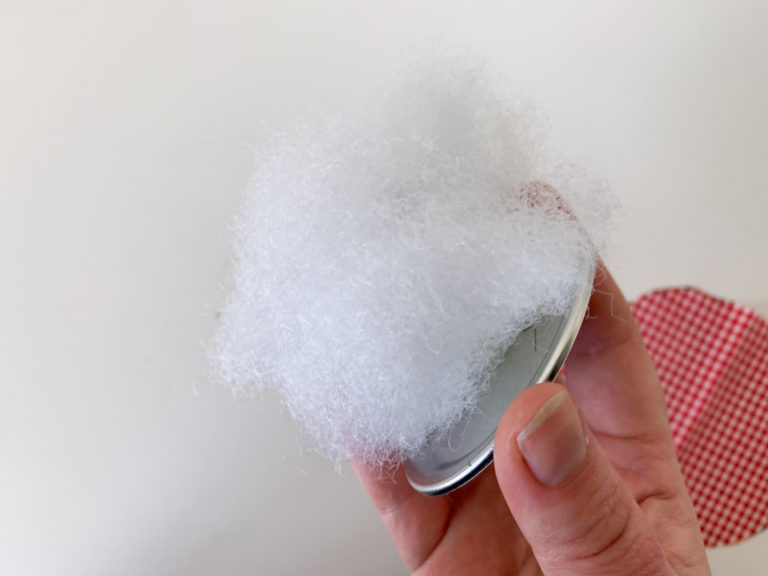 3. Stick a small handful of stuffing to the outside of the flat lid with 2–3 dots of glue (you'll add more stuffing later).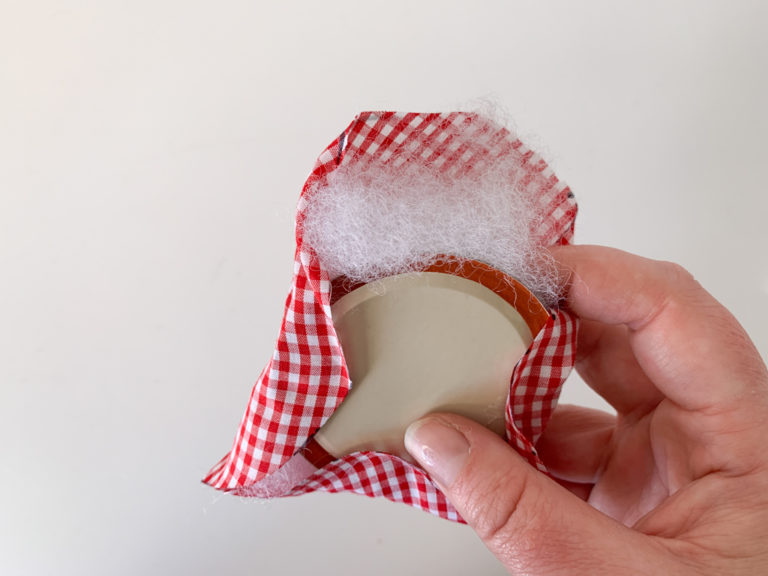 4. Carefully fold in three edges of the fabric circle and glue them to underside of the lid. Add more stuffing through the opening until the cushion feels firm enough to hold pins.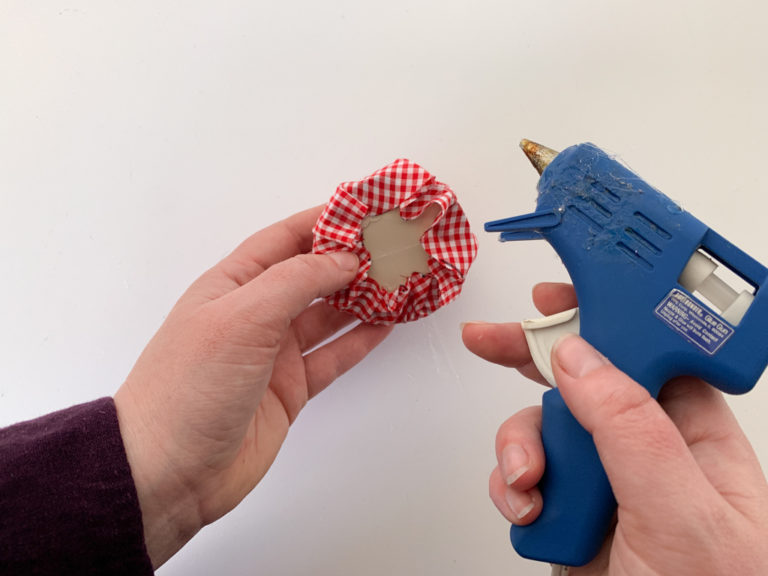 5. Continue folding down the edges of the fabric and gluing them to the underside of the lid.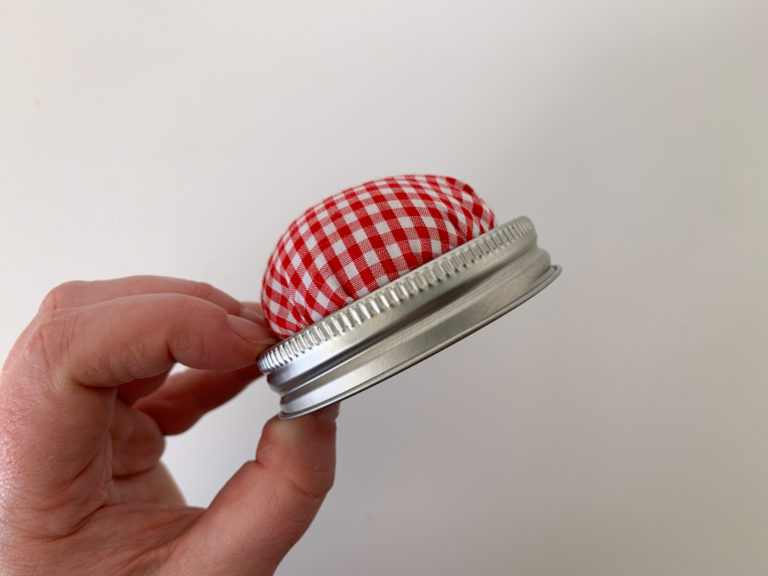 6. Next, push the lid through the ring so that the pincushion side pops through the top of the ring. Secure the pincushion to the inside of the ring with glue.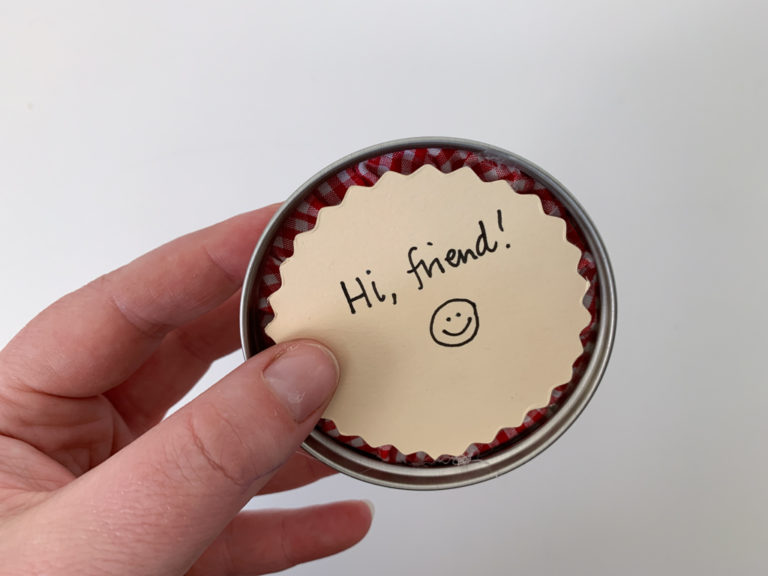 7. To finish the underside of the lid, cut out small circle of fabric, card stock, or whatever material you'd like, and glue it down to cover raw edges of fabric. You can also leave a little message for the recipient of the sewing kit.
Now you're ready to fill the jar! Here's what we included in the 1-pint jar we assembled: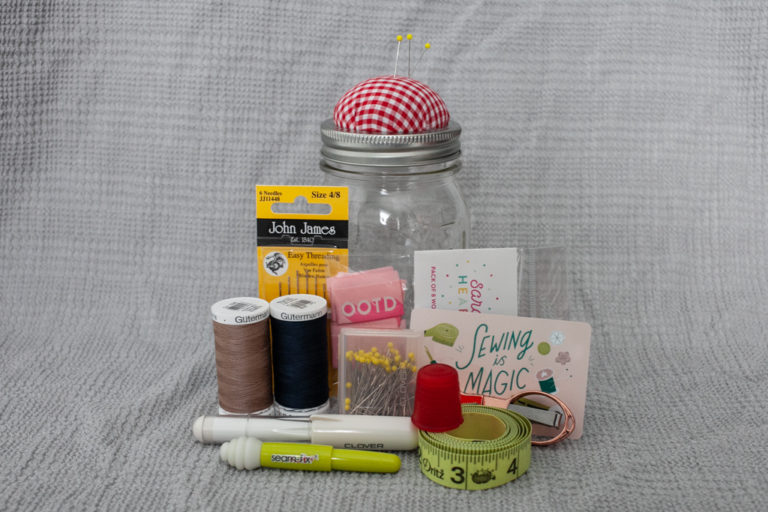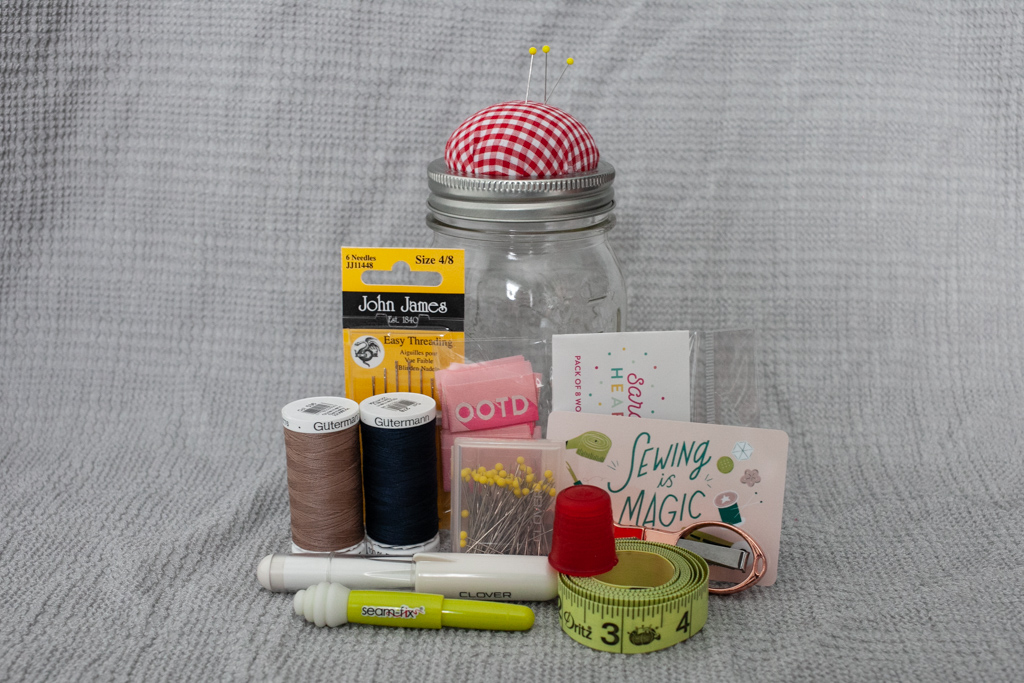 250m spool Gutermann all-purpose thread
Looking for something else? Shop all notions
Have a question about building the perfect sewing kit? Contact us for advice!