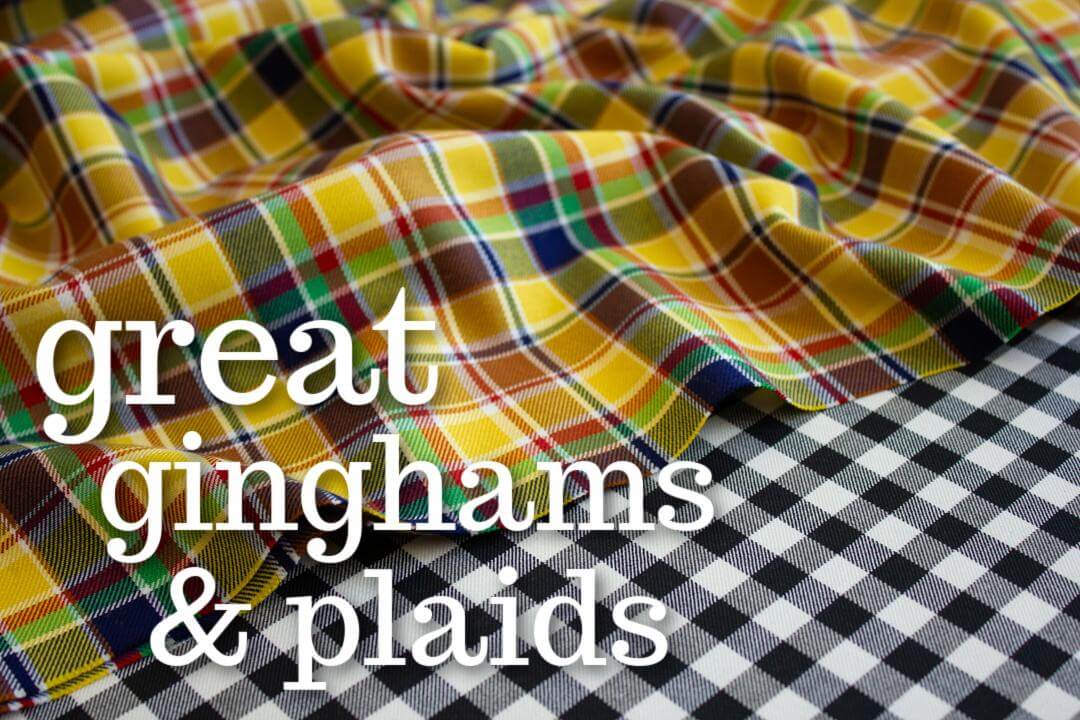 Saying goodbye to summertime is no picnic, but we're looking forward to all the great ginghams and plaids we'll wear this fall! These classic motifs are created by weaving dyed threads, forming the patterns we all know and love. We'll choose midweight ginghams and plaids (like those pictured above) for fall garments like the Emery Dress and The Assembly Line Cropped Jacket.

Gingham and plaid linens are a true delight—classic woven motifs combined with the beautiful drape and nubbly texture of linen. A lightweight linen works well for airy tops and dresses (try patterns like Romey and The Cawley), while a midweight linen is well-suited for chore jackets like the Ilford, pants (we love Calder and the Magic Pants), and more!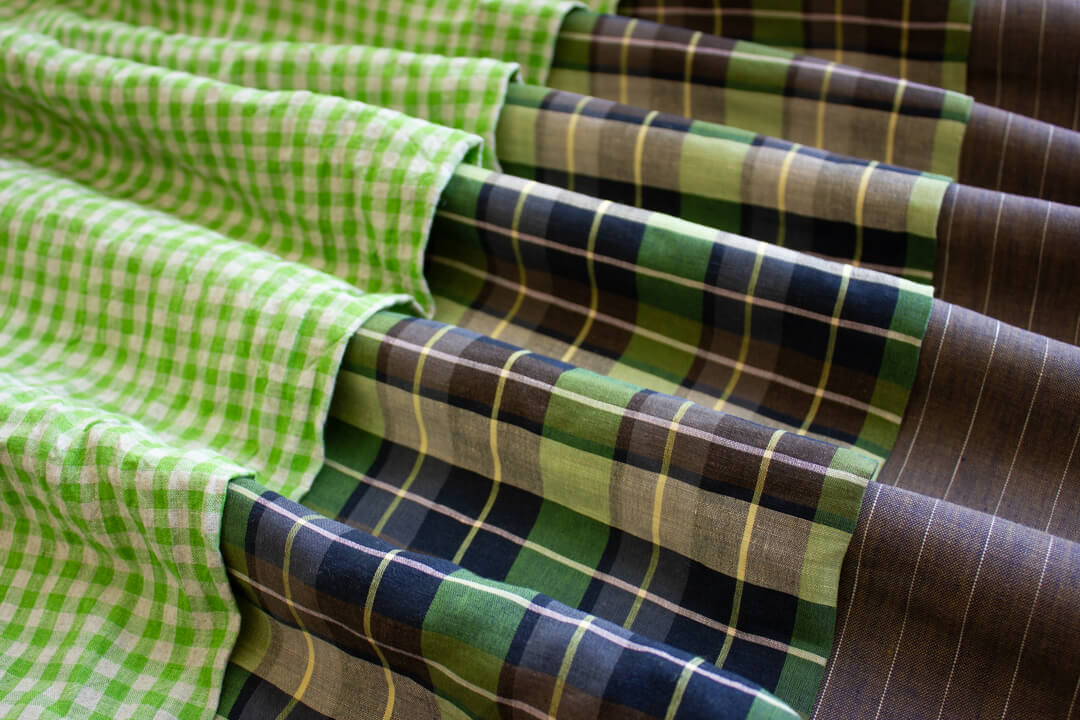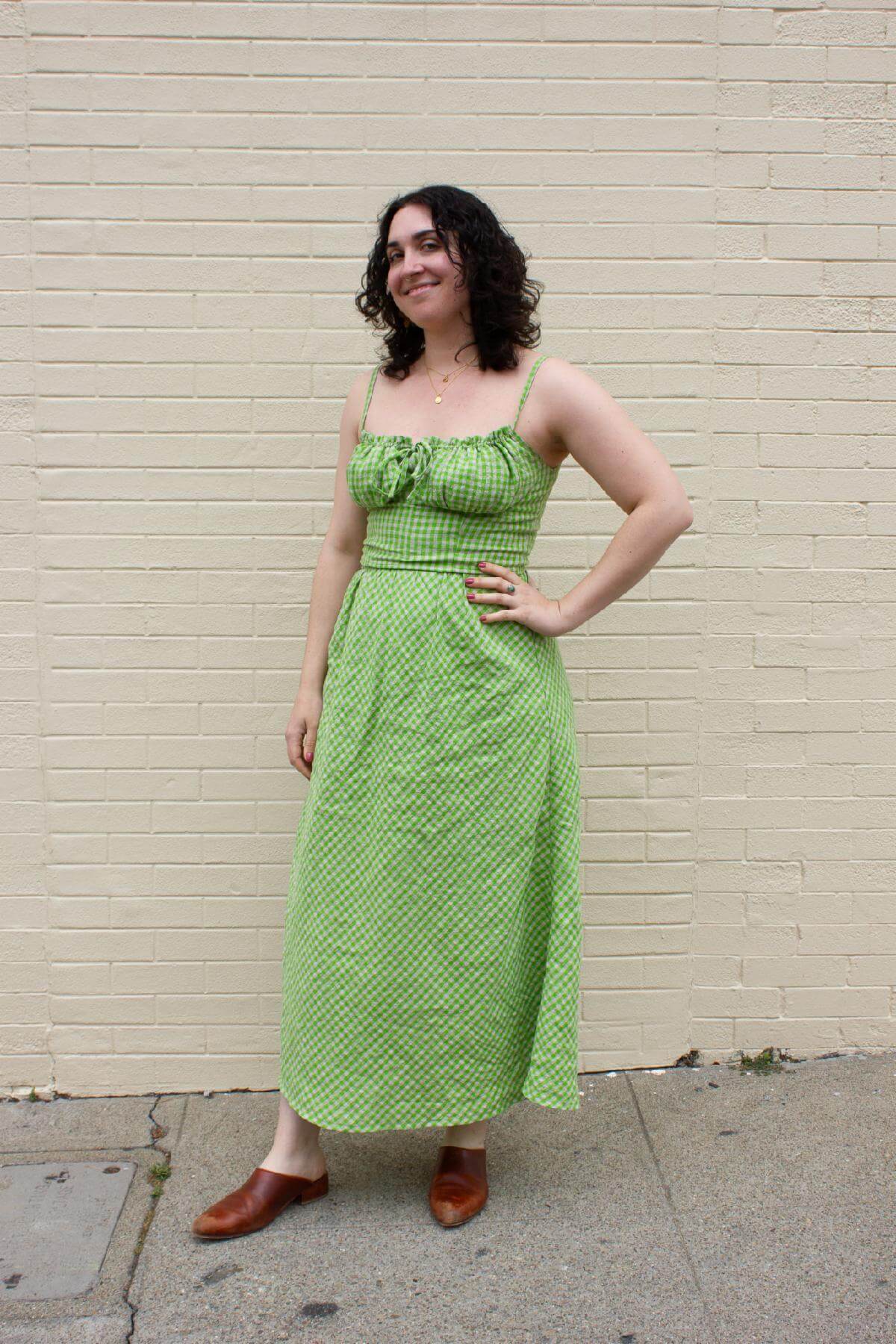 It may look like a dress, but this ensemble is actually made up of perfectly-matched separates! Olivia created her stylish ensemble in Yarn Dyed Linen – Gingham – Lime, using the Clo Bias Skirt pattern by Soften Studio and the Dream Frock Top pattern by Lydia Naomi (you can read about Olivia's process on our blog). The two pieces look fantastic together, and Olivia has big plans for mixing and matching these pieces with other favorites from her wardrobe. We love this look and are dreaming of making our own matching Saturday Skirt Set for late summer and fall.

Mammoth Flannel just might become your new favorite fabric—it's one of the thickest cotton flannels we carry, with a dense weave and a brushed face to keep you warm and cozy. Our collection includes dozens of yarn-dyed plaids and checks for lots of mix-and-match options. Flannel is great for shirts, dresses, and for a set of toasty pajamas like Carolyn or The Winnie.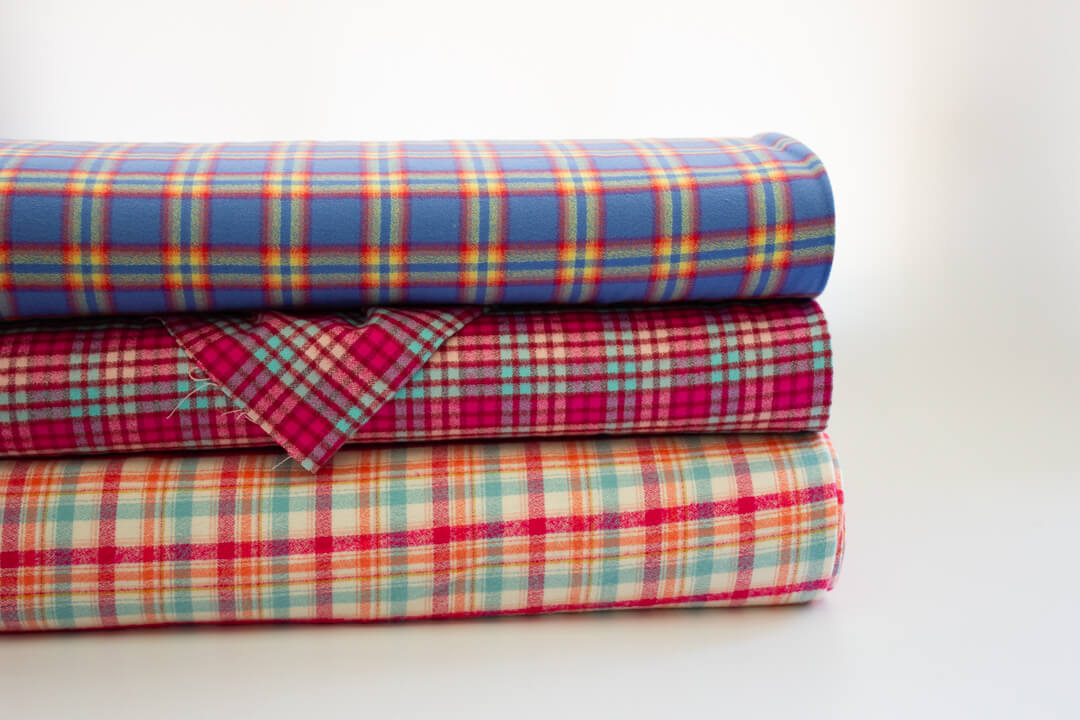 Earlier this year we did a Stonemountain Spotlight on Mammoth Flannel, so there's a wealth of flannel inspiration to be found in that blog post! Here are two fabulous staff makes in perfect plaids and checks for fall: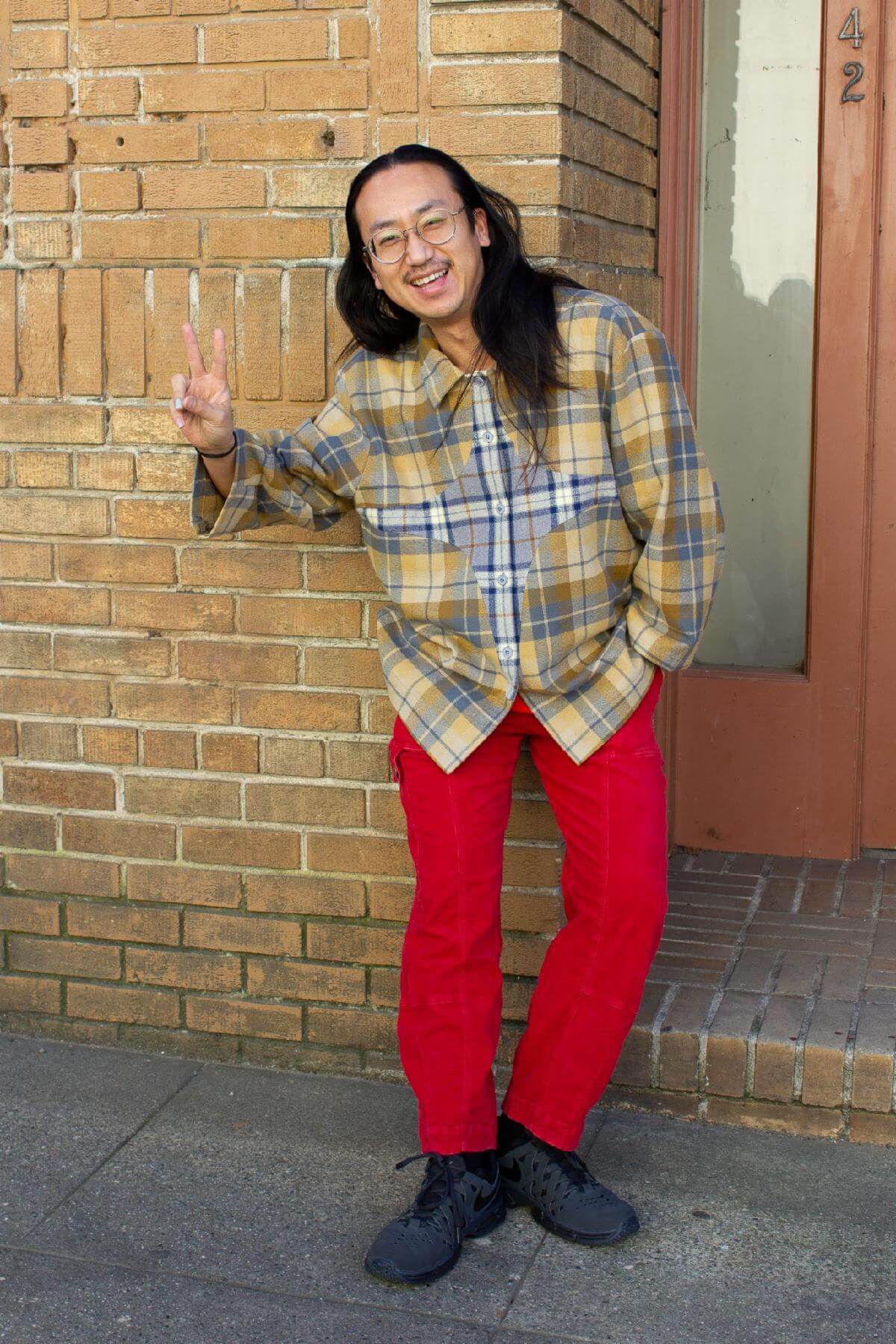 While we carry a gingham fabrics in a variety of substrates, the Crawford Crawford Ginghams are a truly special collection! Crawford Ginghams are lightweight, yarn-dyed cottons, similar in weight and feel to cotton lawn. The palette has a timeless feel, so it'll be great for your vintage-inspired garments like the Sagebrush Top and the Marnie Blouse and Mini Dress. Finally, the Crawford collection includes ginghams in multiple sizes and even a few coordinating stripes, so there are lots of opportunities for mixing and matching!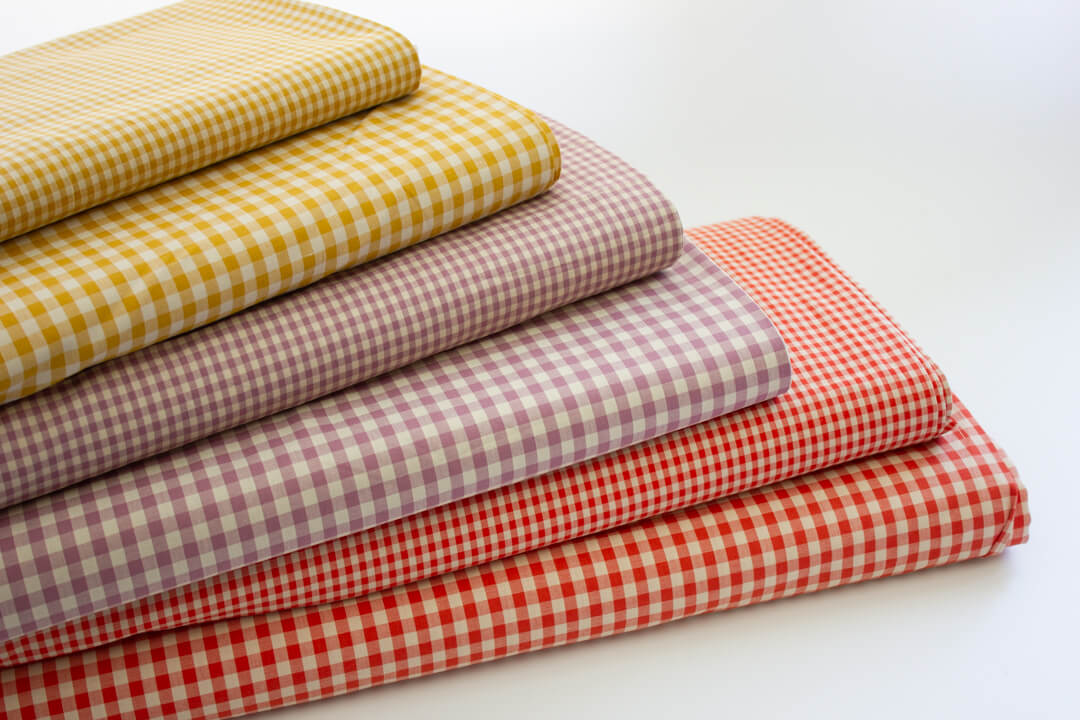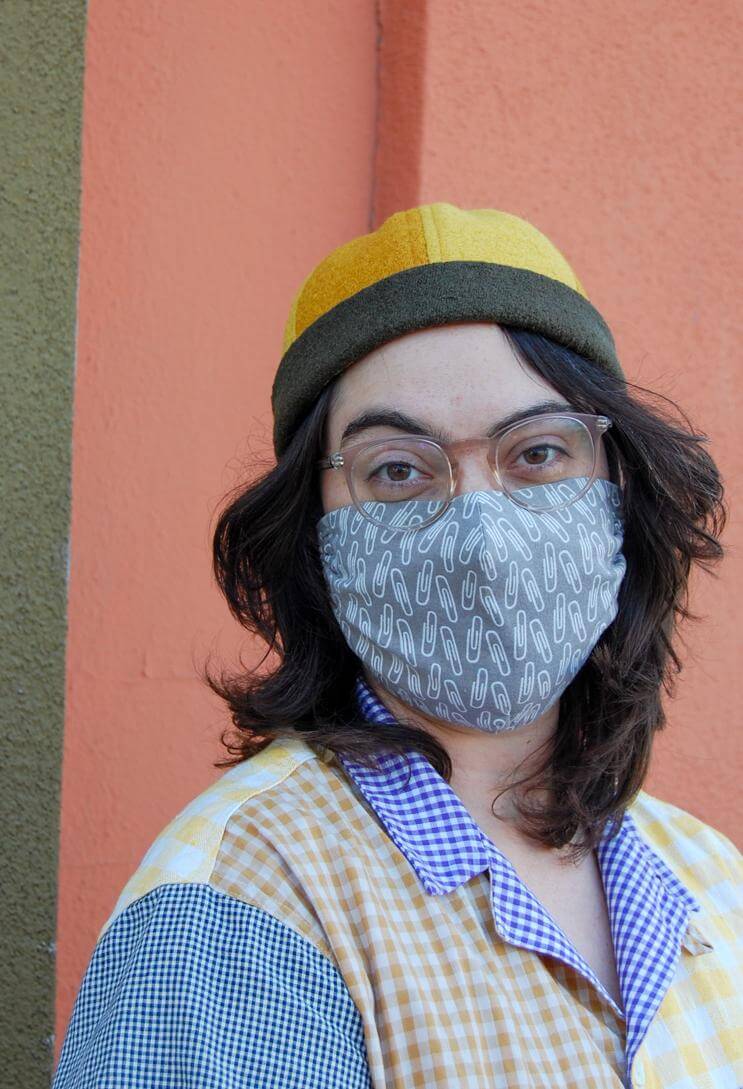 To say that Anna loves gingham is an understatement! We found this gingham garment in a photo from a Stonemountain Spotlight c. 2020, and couldn't resist sharing it today. To create this top, Anna selected several gingham fabrics of similar weight, mixing color and pattern size to create visual interest. You can see a bit of Crawford – Cotton Gingham – 1/4 inch – Mustard on the shoulder! Anna used the Colette Negroni Shirt pattern, but this technique is perfect for any button-up shirt—some of our favorites include the Archer, the Vernon, and the Jensen Shirt.