If you're anything like us, you're already thinking about your Halloween costume. We love planning and sewing something new, but it can feel like a lot of time and materials invested in a novelty garment we only wear once or twice. What's a Halloween-lover to do? This year we're being extra-thoughtful about our costume construction: we're considering our costume ideas with an eye to what we can wear again and again. We'll incorporate handmade garments that we can accessorize for Halloween, and that we'll most definitely want to wear dressed-down all year 'round. Read on for our crafty costume ideas!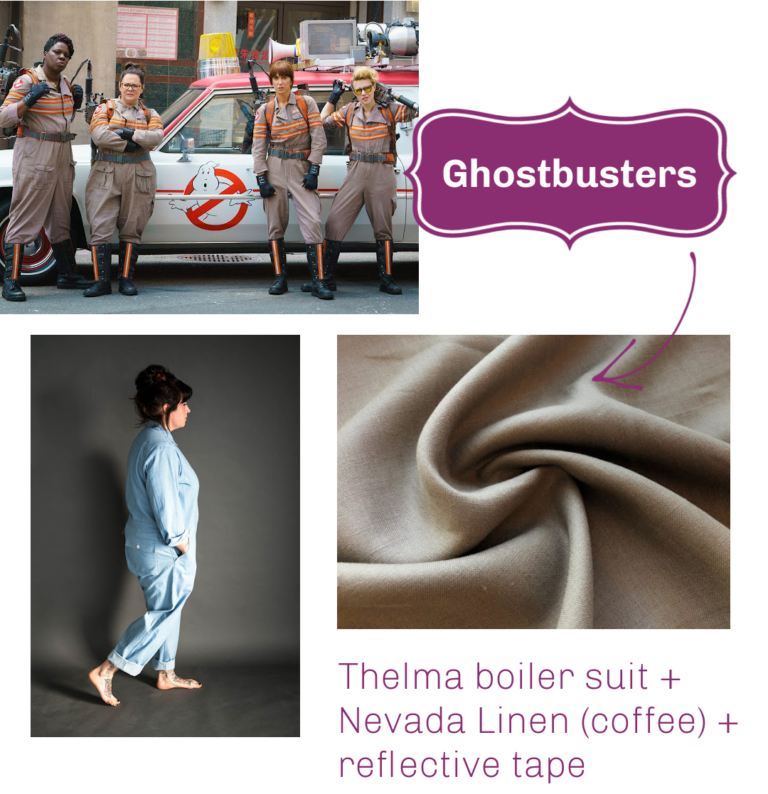 We love any excuse for a jumpsuit, so we absolutely encourage making a Thelma boiler suit for a Ghostbusters costume this Halloween! Nevada Linen in Taupe is a great match for the team's suits, and be sure to accessorize with some reflective tape details. P.S. If you decide to dress up your dog like Slimer the ghost, please send us a photo!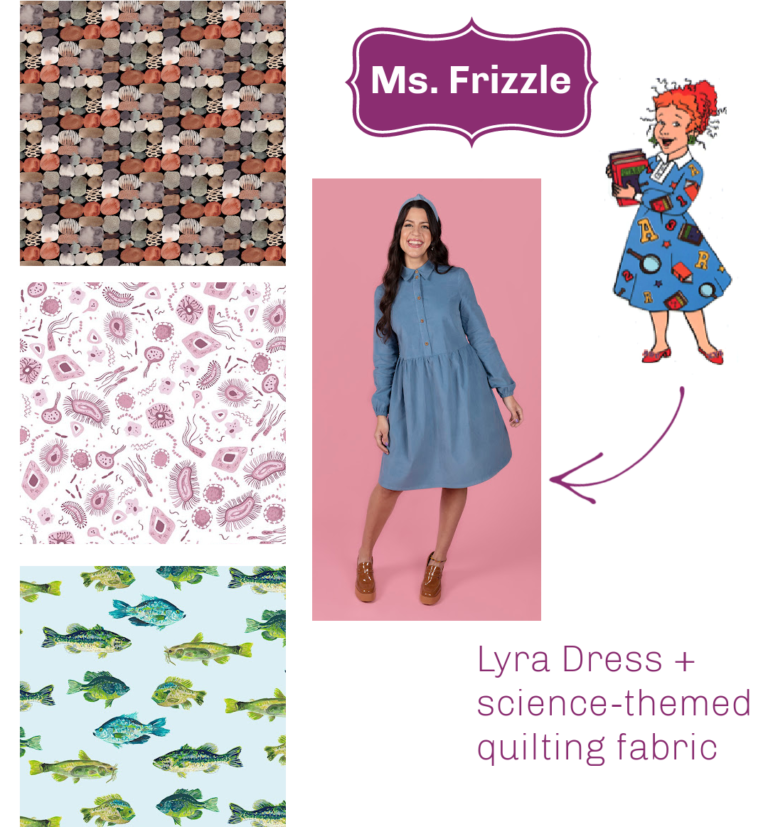 If you've ever dreamed of leading a classroom of children on a tour of the scientific world via Magic School Bus, may we suggest a Ms. Frizzle costume this Halloween? Sew a Lyra Dress out of a science-themed quilting cotton (some ideas: rocks, microbes, fish…) and you'll be ready for every adventure!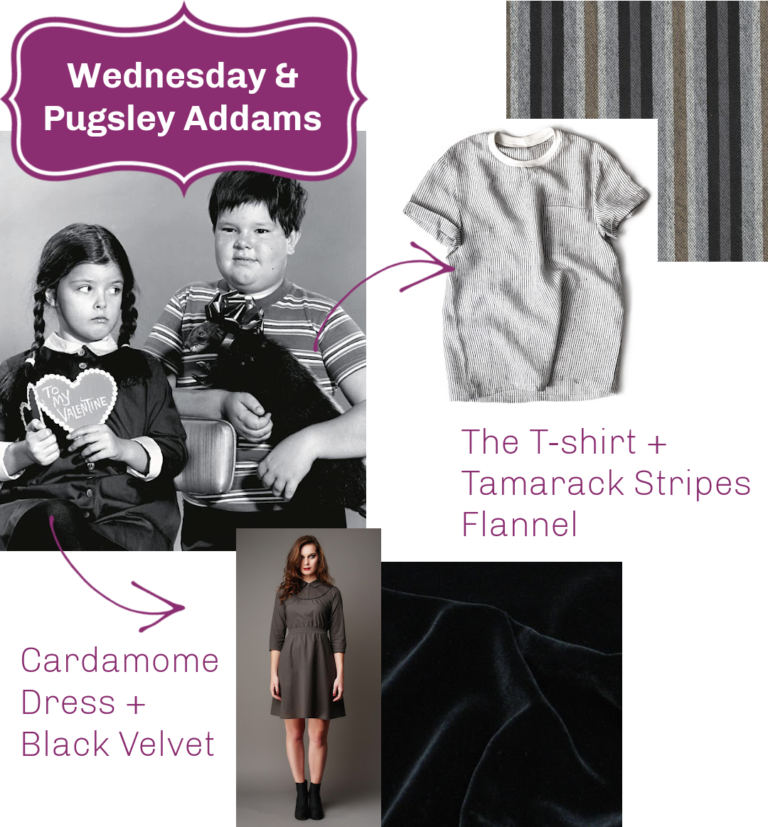 If you prefer to wear black and grey, consider dressing up as one of the Addams Family siblings for Halloween: so spooky! Braid your hair and be Wednesday Addams in a black velvet Cardamome Dress (add a removable collar and cuffs made out of white Kona cotton). For Pugsley Addams, use a striped fabric (we like Tamarack Stripes Flannel) for a quick woven tee shirt.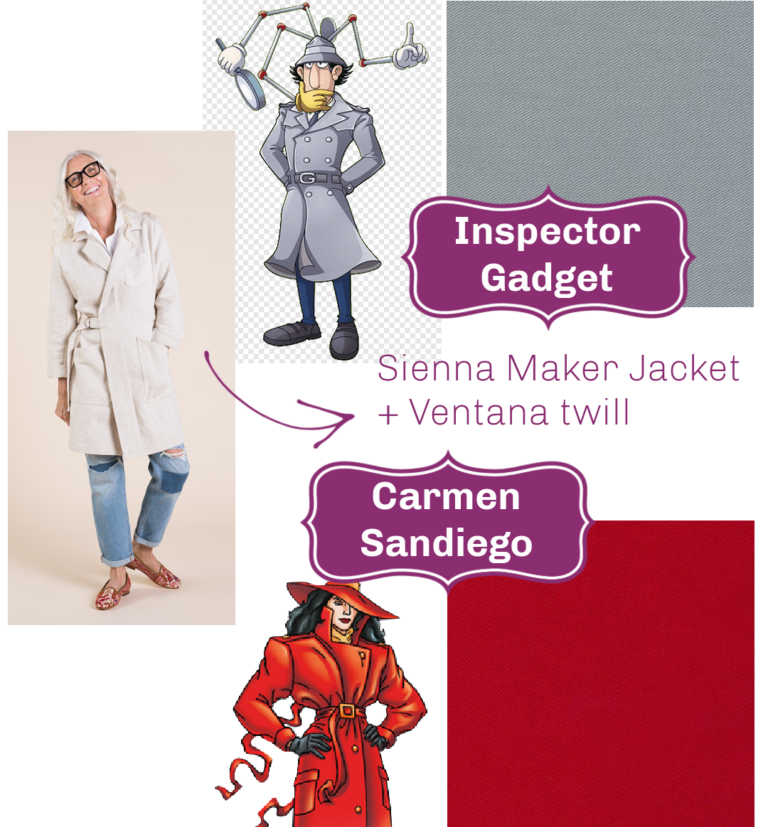 We love sewing the Sienna Maker Jacket in Ventana Twill, and we're thrilled that this fabric and pattern can be used for not one but two different costumes! Make the Sienna in Blue Grey Ventana Twill for a clever Inspector Gadget costume. In Red Ventana Twill, the Sienna is the perfect look for the elusive international jewel thief Carmen Sandiego.