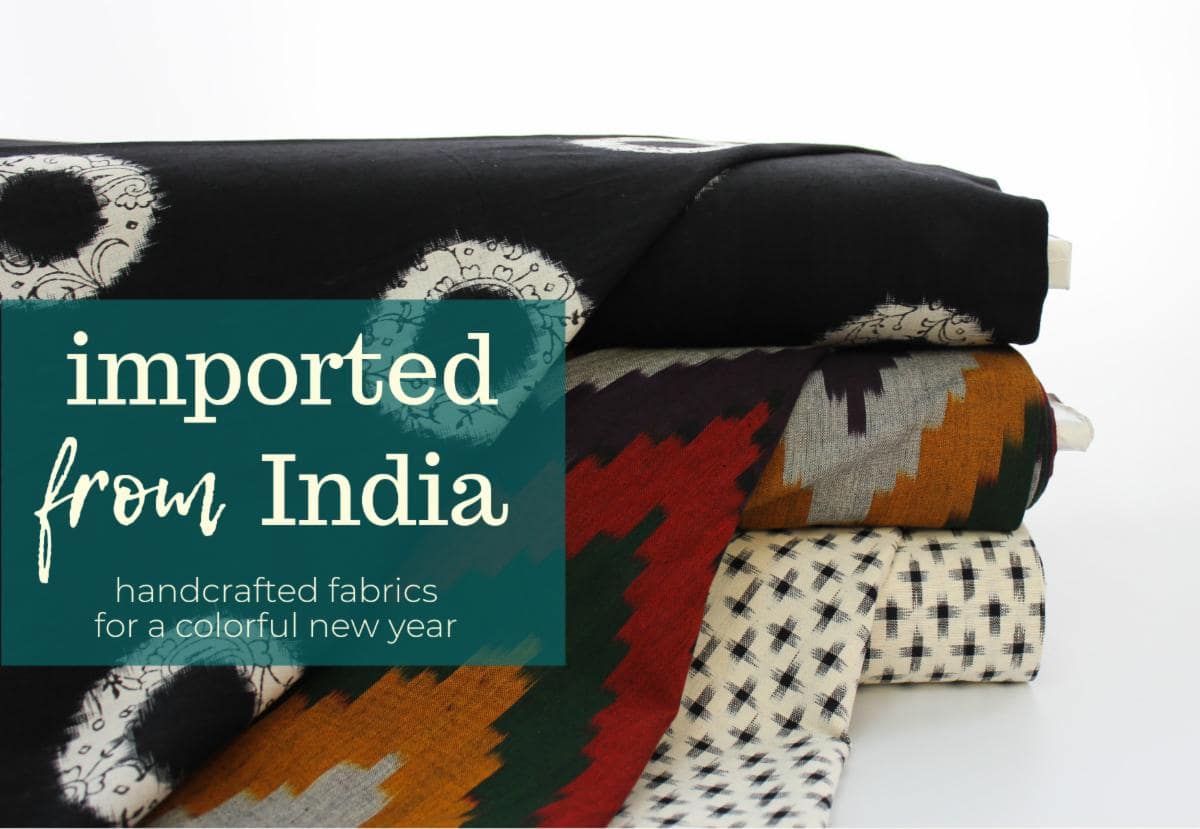 Dear friends,
One of our greatest joys is bringing you exciting and unique fabric from around the world. Today we're starting from our shop in Berkeley, and embarking on a trip to India. But there's no need to find your passport or pack your bags—today we'll be traveling through our collection of amazing 
Indian fabrics
!
For centuries, the Silk Road, a series of trade routes across Asia, brought fabric around the world via horses, carts, and caravans. In the present day, fabric travels by trains, boats, and planes to shops around the world, and even directly to your home!
As the world changes, so does the world of fabric. For over 100 years, my family has been sourcing fabric by building relationships with family businesses around the world. We are proud to continue this tradition as we enter a new year. Fabric has been my life, thank you for making it a part of yours.
Happy sewing,
Suzan and the Stonemountain & Daughter crew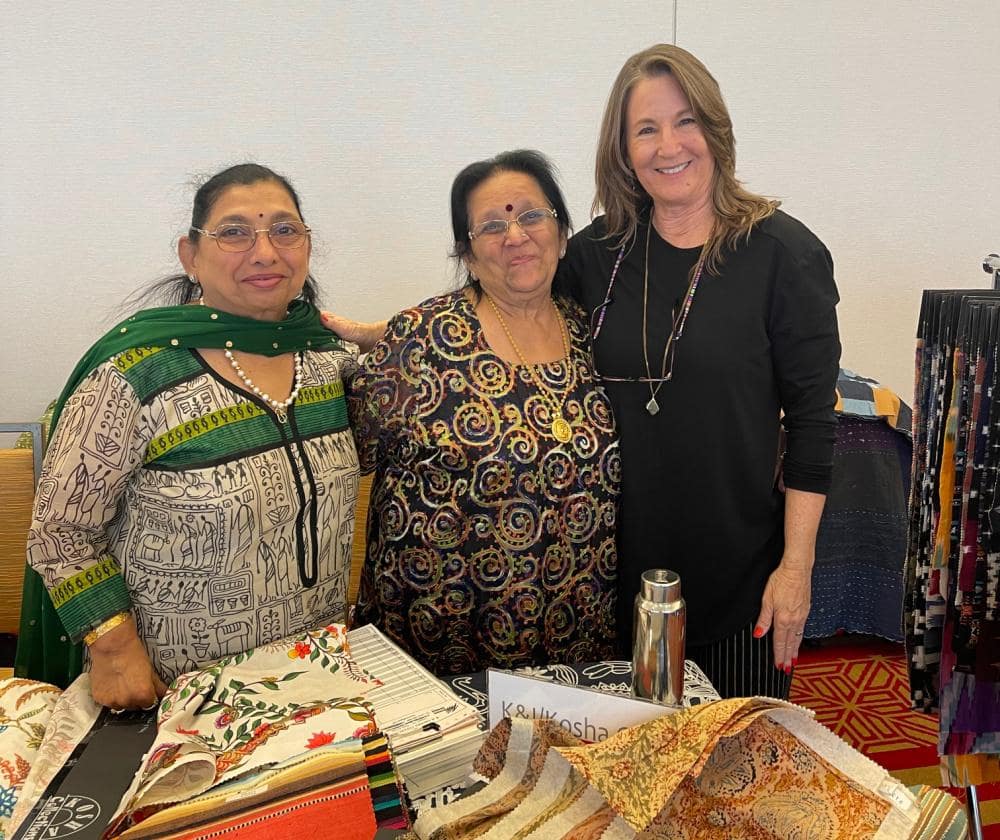 Stonemountain & Daughter Fabrics owner Suzan met with Nanda, one of our longtime importers of Indian fabrics, at a trade show in San Francisco this fall.

Ikat fabrics
 are handwoven, yarn dyed fabrics that have a soft hand and light drape. They are densely woven and are generally opaque, and can be used to make beautiful dresses, pants, jackets, and pillows.
Block printed fabrics
 begin with a lightweight cotton voile, which is then hand-printed: an artisan carves a pattern into wood, then dips this block in ink and stamps the pattern on the fabric. Block printed fabrics are perfect for summer dresses and tops, curtains, and more!
Due to the handmade processes used in creating both types of fabrics, there are occasionally variations in the appearance of the fabric. We love that these variations show the artisan's hand in the creation of the fabric!

Bright colors and bold patterns are what make our selection of ikat and Indian fabrics unique—you can create a striking statement piece with even the most basic garment pattern! These colorful cotton fabrics are easy to sew, so they are ideal for beginner-friendly patterns like Shirt No. 1, Dress No. 2, and the Tula Pants.