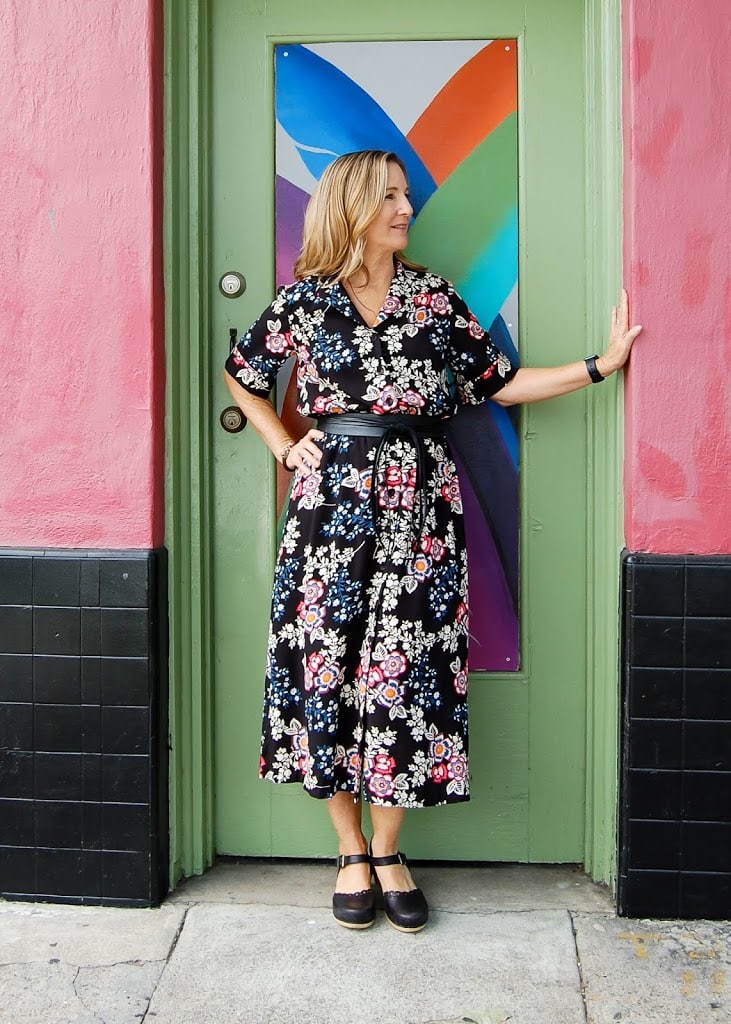 It's not often that you find a shirtwaist dress that's isn't overly fussy to sew. Many patterns are designed literally like a man's dress shirt in the bodice, complete with a collar stand, pockets etc. But the Reeta Dress by Named Clothing offers something different. This pattern is part of Named Clothing's "Playground Collection." We like the implication that it's a casual wear pattern, and we especially like that it's pretty easy to sew.
Pattern description: Midi-length shirt dress with button closure at the front, drawstring closure at the waist. Sleeves with wide, sewn-in turn-ups, shirt collar and yoked bodice, breast pockets with box pleats and deep vents at side seams.
Suggested fabrics: Choose a light or medium weight fabric with drape. The pattern sample is made of rayon. We love the drape of rayon, so we're going to stick with what works best.
Version made & fabric used: We made the dress as is, but left off the breast pockets and drawstring at the waist. We chose a lovely floral rayon print to make this.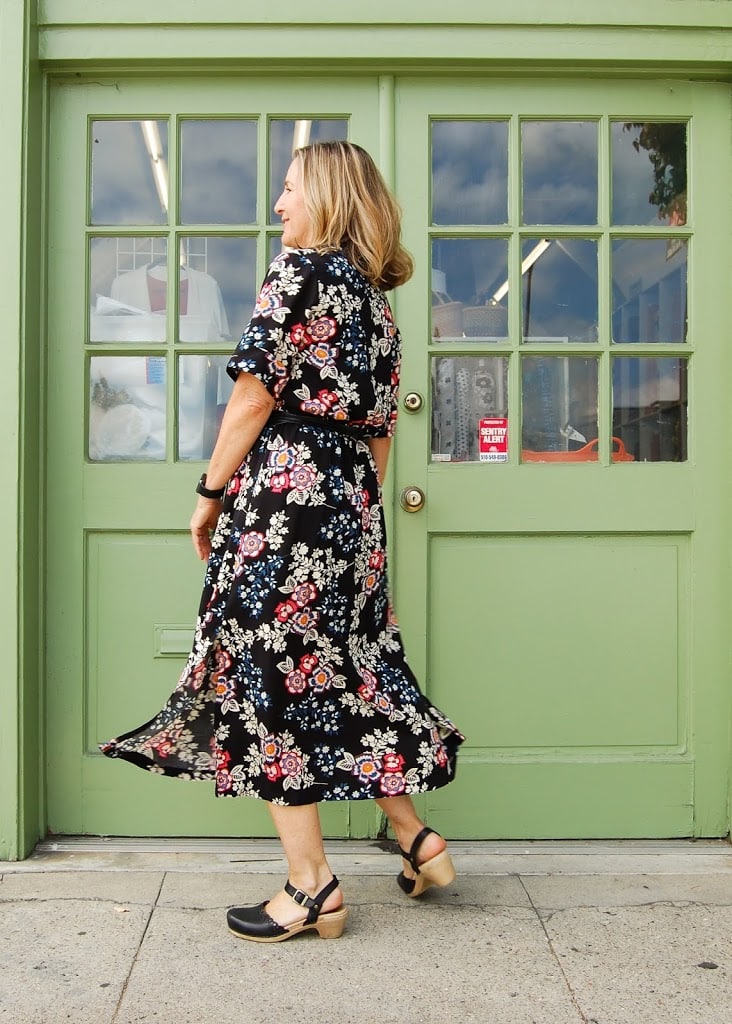 How I plan to wear this: The Reeta is a perfect work dress—soft, drapey, lots of ease and I won't get too warm while I'm running around the store. It's really an all-season dress—perfect right off the machine for spring through fall, and when the weather cools into winter, I see tights and/or boots as a fashion option.

Alterations made: We didn't change much with the pattern itself. As I mentioned, the camp collar is an easy application. Be sure to use a lightweight interfacing for the collar and the front button-up closure, especially if you are using a rayon—you don't want it to be too stiff.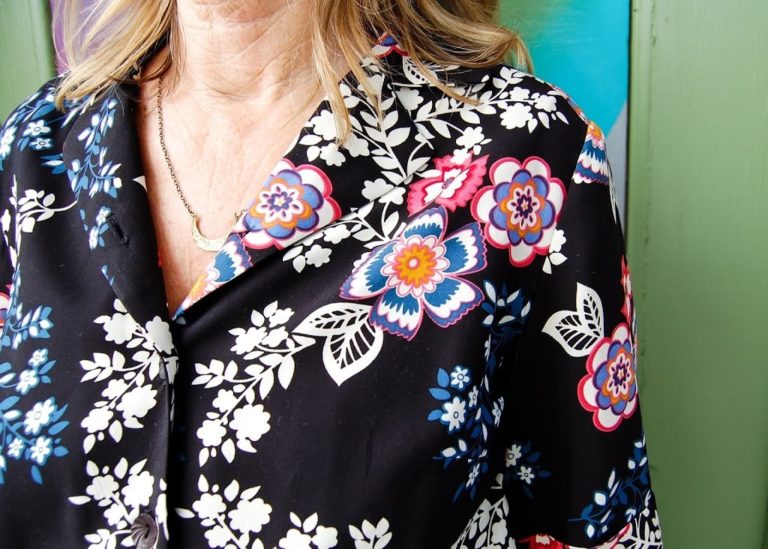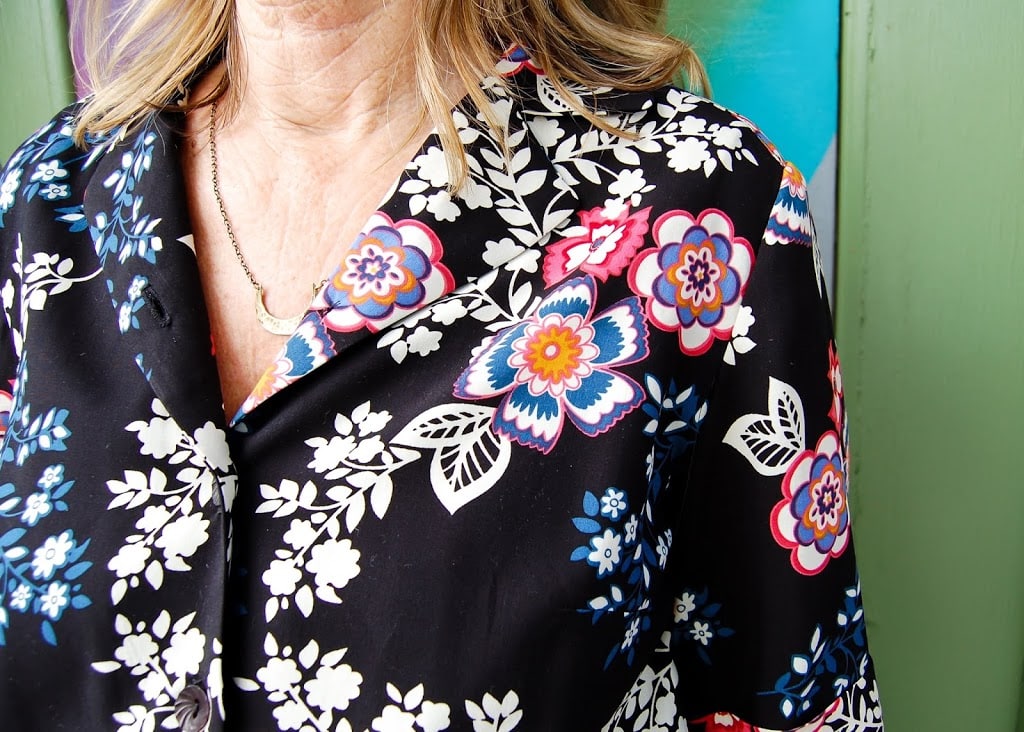 I'm not a drawstring waist kinda girl, so Laurel just made a casing with bias tape for an elastic waist. I LOVE belts, so this change was perfect!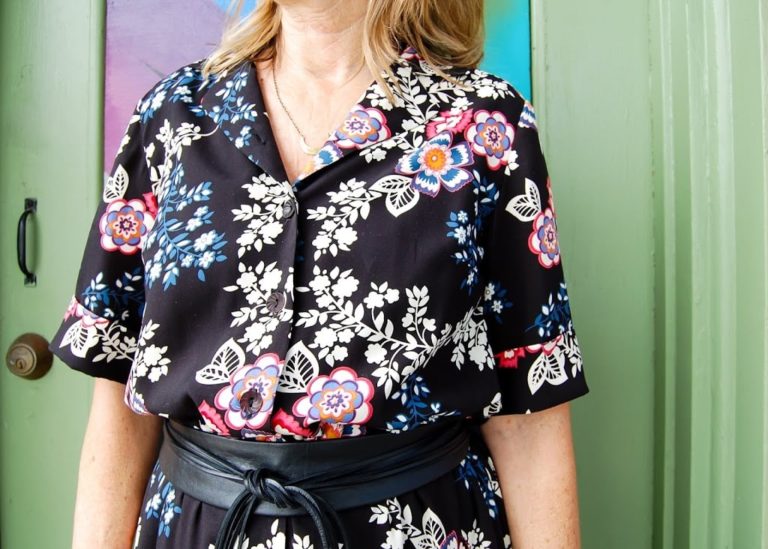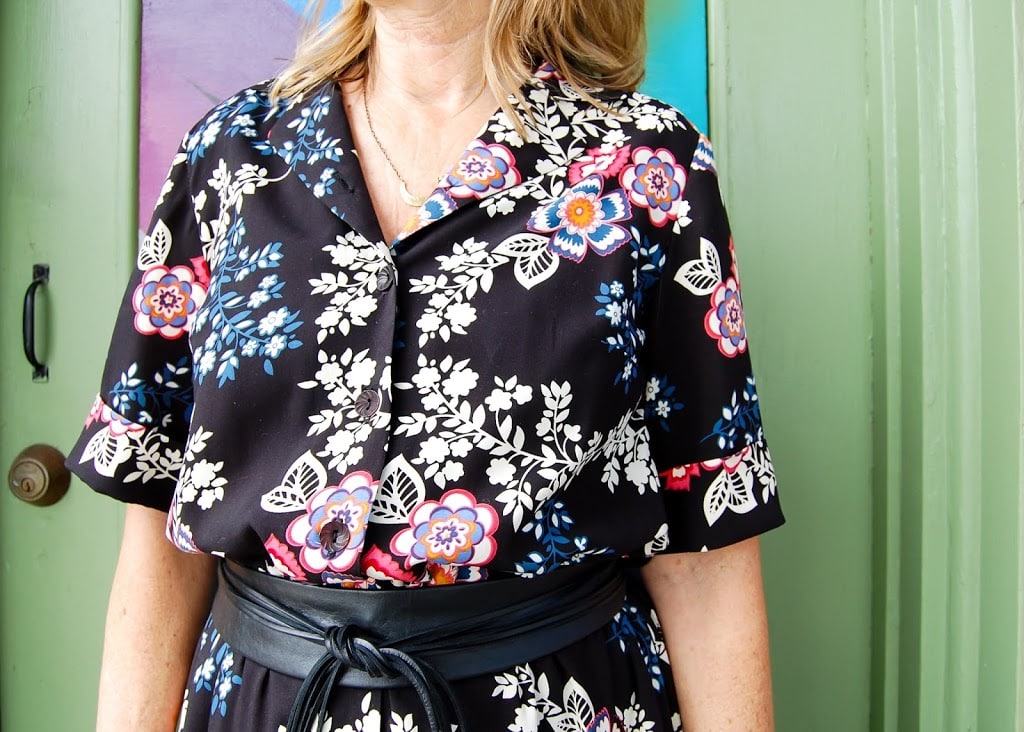 Favorite details: I'm on a new fashion trend (for me) lately—I want to wear my dresses a little longer. The midi length of the Reeta is perfect…and who can go wrong with deep vents up the side seams. Love!!!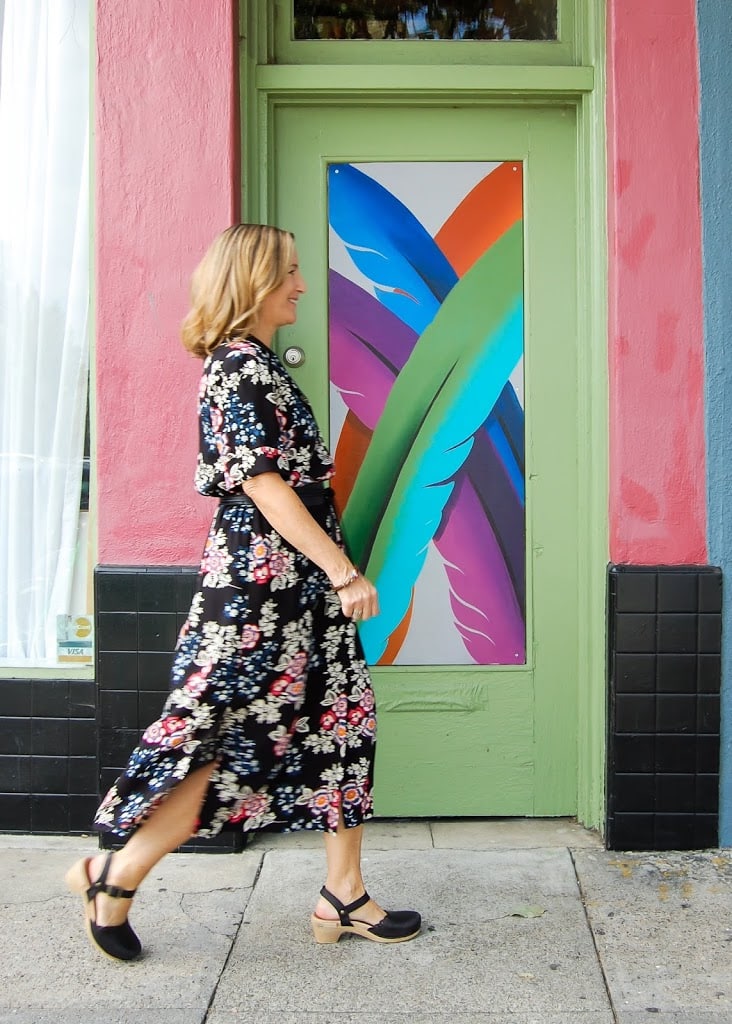 Oh, and BTW, the cuffed sleeves are a breeze—the sleeve is just cut extra long for a deep hem, then turned up and secured.
Final Thoughts: If you haven't made a shirt dress before, do consider the Reeta by Named. It's funny how Laurel usually knows what's going to be a winner as she putting it together. She will text me with photos of the garment on "Zanikan" (my dress form), and quip "you're gonna love this one, Zan." Our last Fit and Fun Day had Laurel deciding she better make one for herself. It may be a TNT (Tried and True) pattern going forward—one you remake again and again.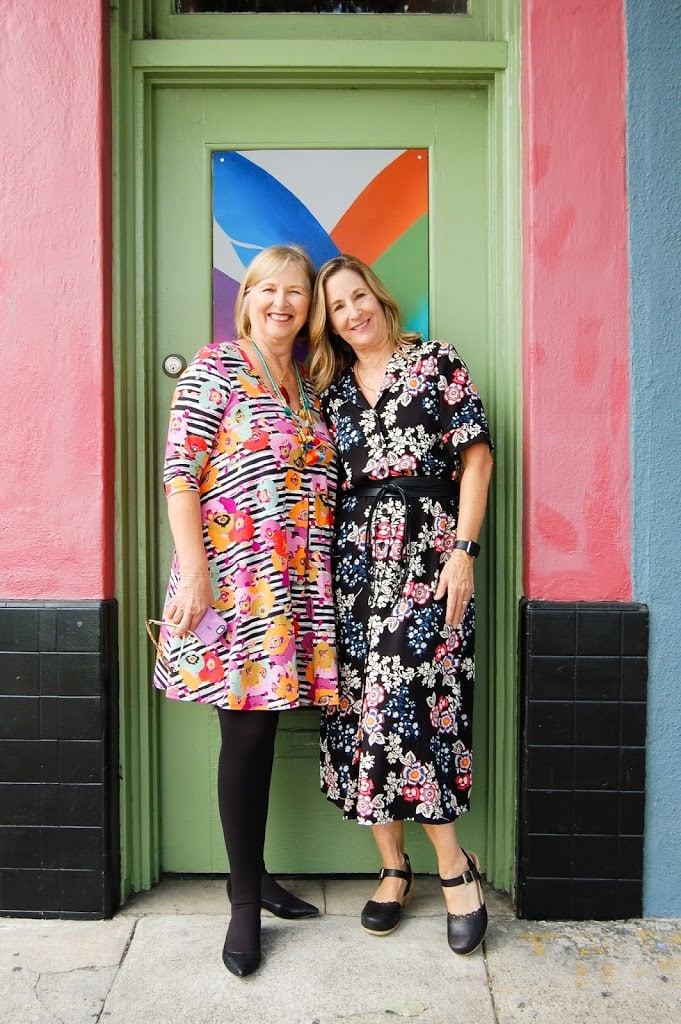 Love and Creativity!
Suzan