During the global pandemic of COVID-19 we are seeing a huge and inspiring call from our community to make masks and other personal protective equipment (PPE). It is so inspiring to see everyone come together in this time of need. We have received lots of requests for materials and information regarding mask making and hope this post will be of some help. We are in no way medical professionals and are offering information our community has shared with us in hopes that is helpful.
A fabric mask is not meant to replace a N95 mask but can still help slow the spread of the virus among the general public. They can also be used to extend the life of N95 masks for our healthcare workers on the front lines. The CDC recommends everyone wear cloth face coverings in public settings, but please remember that the most effective way to help slow the spread of COVID-19 is to stay home.
If you are making masks to donate to hospitals or medical professionals it is always best to first check with them on their requirements. Please use your best judgement when making, donating, and using fabric masks!
We've created a mask making section on our website where you can find commonly used items such as quilting cotton, muslin, flannel, and elastic. You can also shop our quilting cottons, Kona cotton solids, and Cotton Couture solids to pick and choose specific colors and prints.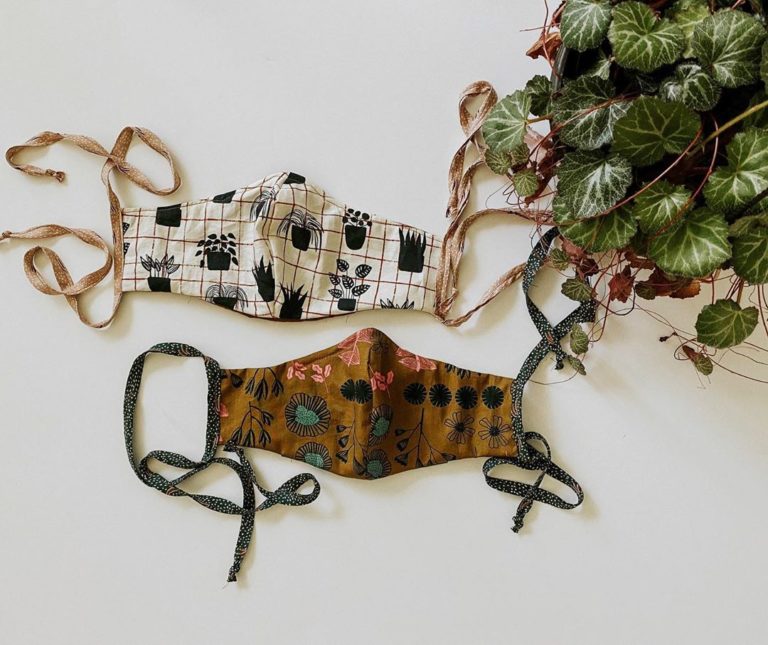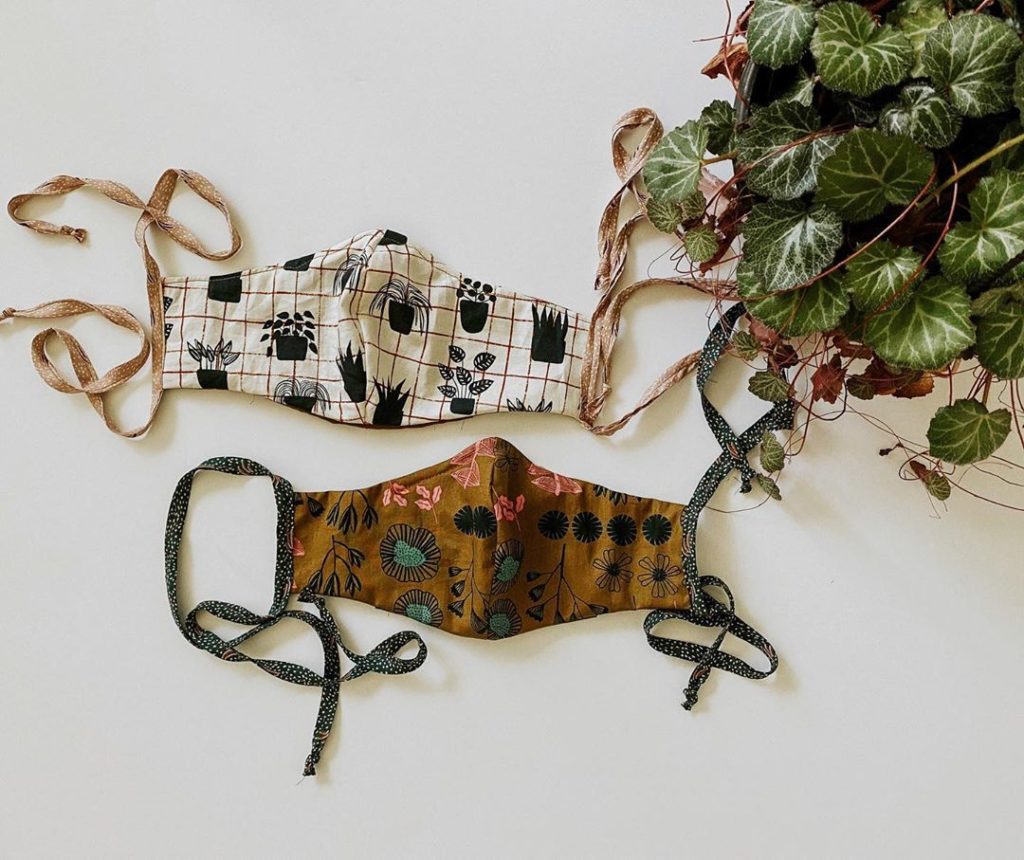 Helpful Tips:
Prewash your fabric in hot water multiple times to avoid shrinkage later.
Polyester thread is stronger than cotton thread.
Use 100% cotton fabric as it can withstand being laundered at high temperatures.
You can make fabric ties out of fabric strips, twill tape, cording, or bias tape rather than using elastic.
Many surgical masks have wire over the bridge of the nose for extra shaping. Consider inserting a pipe cleaner, wire or paperclip into the bridge of your mask for a better fit. Although you will want to check with any medical groups or hospitals for their preferences on wire before construction.
Do not make masks for others if you or someone in your household is sick.
Wash masks after every use in hot water. Drying in high heat is also recommended.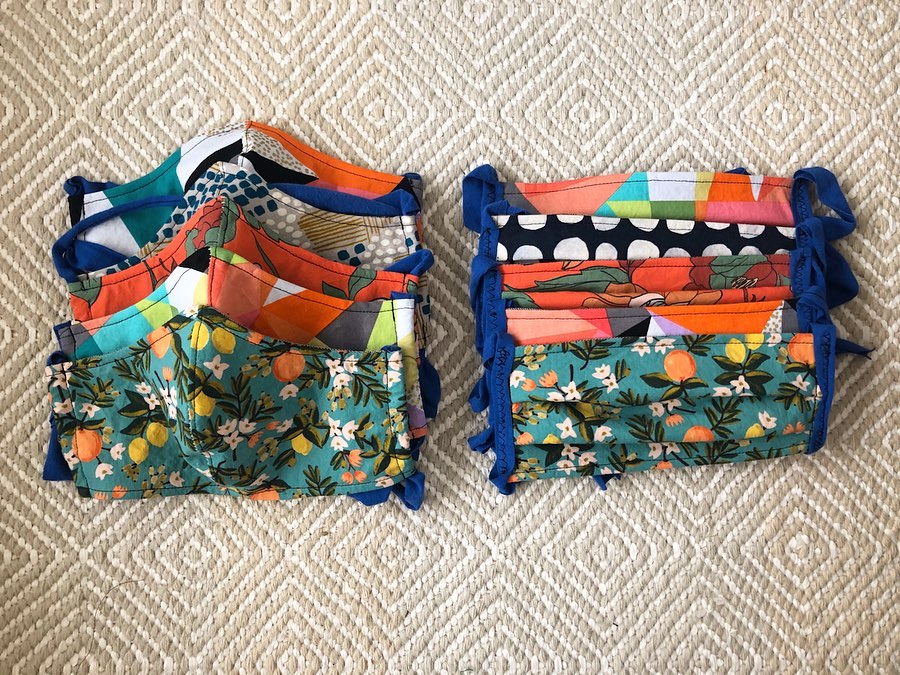 Our community of makers are making and selling masks:
Places to donate:
Nationwide:
Masks for Heros – Resource of large database of medical facilities that need mask donations. Plus a few mask patterns!
Masks For Humanity – A hub that connects people who need handmade face masks with people making handmade face masks.
Berkeley/Bay Area:
DIY Fabric Masks to Support Our Med-Staff Sheroes and Heroes – you can contact Fred Dodsworth ([email protected]) and Linda Franklin ([email protected]) for supplies and more information.
UCSF Benioff Children's Hospital Oakland via Berkeley Parents Network
East Bay Heritage Quilters – are collecting masks for health care professionals. You can contact Carolyn Weil to coordinate drop-off of masks at [email protected]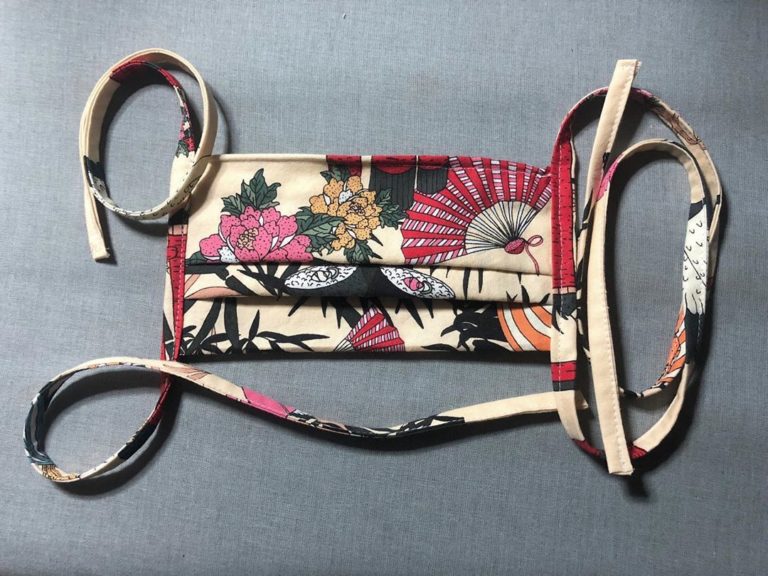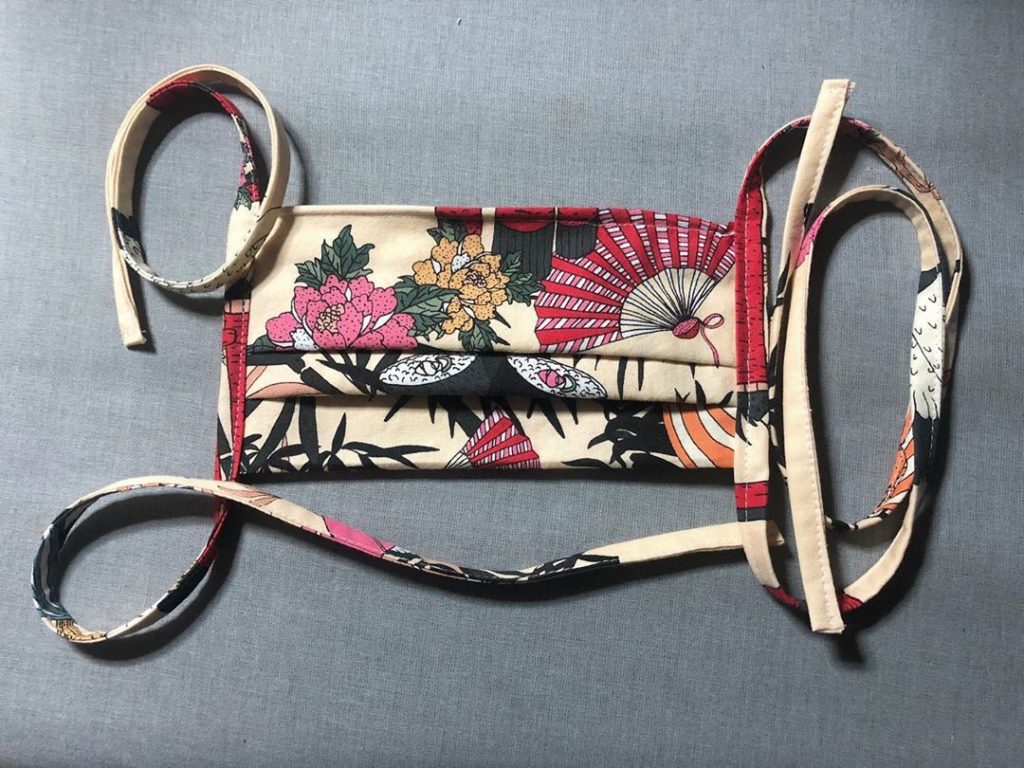 Mask Patterns:
Instructables – A.B. Mask – for a Nurse by a Nurse

Sarah Maker – How to Sew a Surgical Face Mask for Hospitals

New York Times – How to Sew a Face Mask

CDC – Fabric Mask Instructions (with no sew options)

Kaiser Permanente Face Mask Instructions

FreeSewing – Shaped Face Mask Pattern (multiple sizes)

Craft Passion – Face Mask Sewing Pattern & Video Tutorial

Sugardale – SARS-CoV-2 Face Mask

Trend Patterns – Face Mask Pattern
Sewing your own face mask to fight against the coronavirus pandemic (with pattern and photo sewing instruction)
PPE Patterns:
Isolation Gown Pattern by Peek-A-Boo Pattern Shop
Instructables Scrub Cap Pattern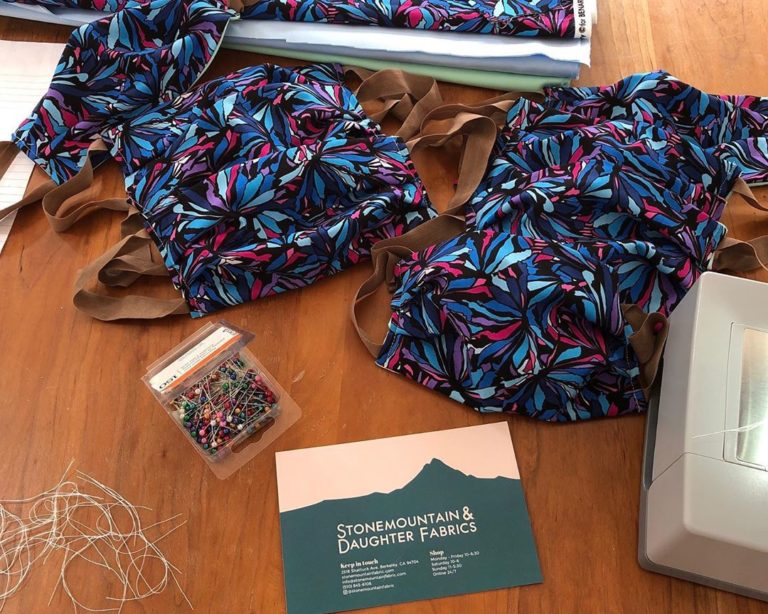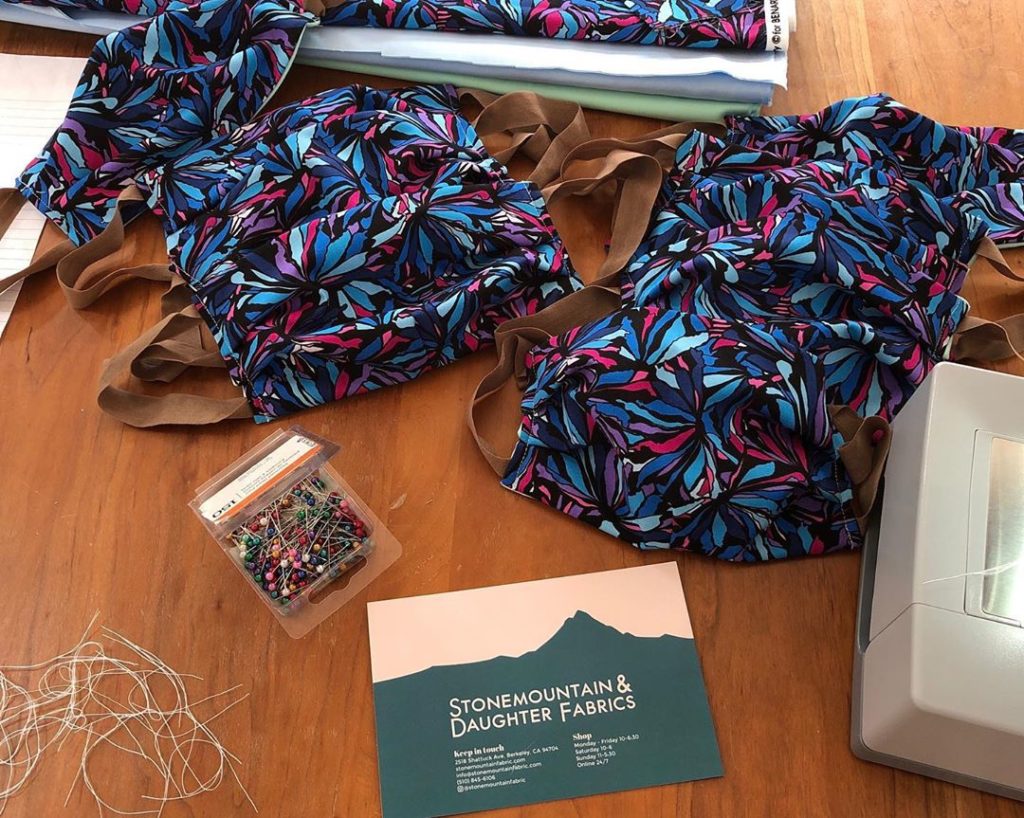 Other Ways You Can Help:
Sign and share the National Nurses United petition for support from Congress for their protection.

Call or write your representatives urging them to prioritize PPE production and distribution for health care workers and first responders. You can find a sample script here.

If you have unused N95 masks, hand sanitizer or disposable gloves donate them to hospitals or first responders in your area. You can find a list of organizations taking donations here.

Stay home, wash your hands, cover your face and be kind to people.

If you have found any other helpful information, please feel free to share it in the comments below.