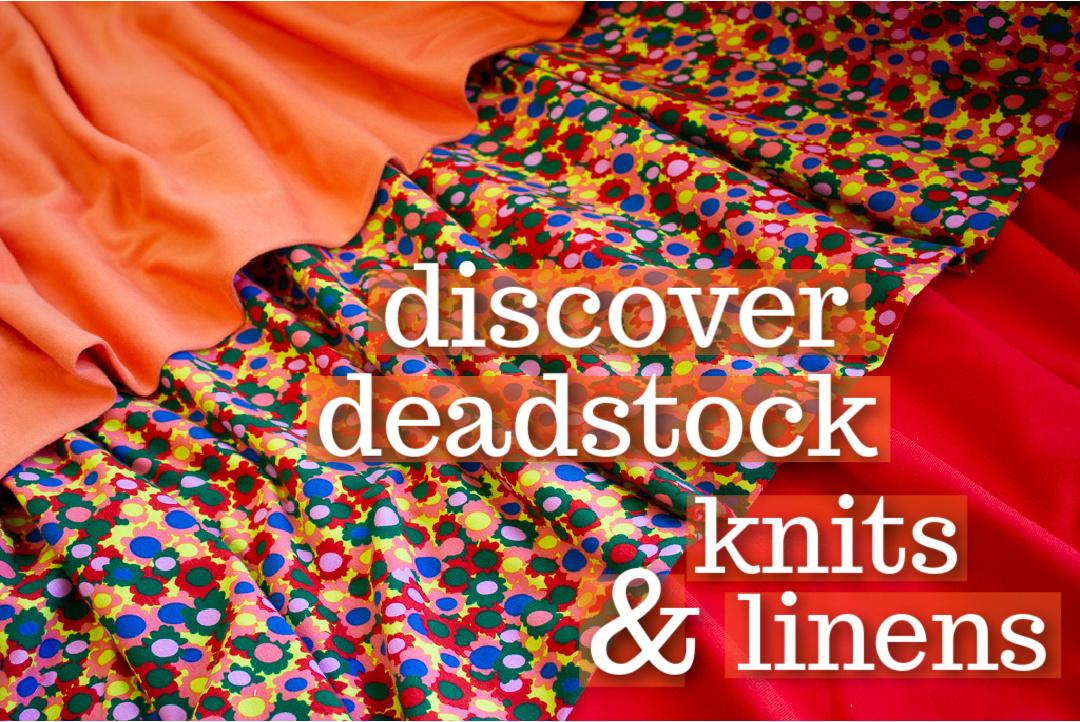 Spring is finally here, and we're excited to sew up a few new pieces for our warm-weather wardrobe! When we think about making clothes for spring, we look for fabrics that are comfortable and breathable—things we'll enjoy wearing in the springtime and beyond. We have received so many great deadstock fabrics for spring and summer, so today we're focusing on two groups we can't wait to wear this season: linens and knits.
Often called sample cuts or designer ends, deadstock fabrics  is left over from textile mills and/or the fashion industry. In the past few months, we have stocked some incredible, high-quality, designer pieces, to the delight of our community of sewists. We're excited about these fabrics, too, and we hope to bring you even more throughout the year! Visit our designer deadstock primer  to learn more about this fantastic fabric source.

Our collection of deadstock knits is full of fun fabrics for spring! Choose jersey in cotton/spandex or rayon/spandex for all your basic tees and tanks—we love patterns like the Max Tee, the Nico Raglan, and the Zoey Tank  for sewing up a stack of shirts for the season.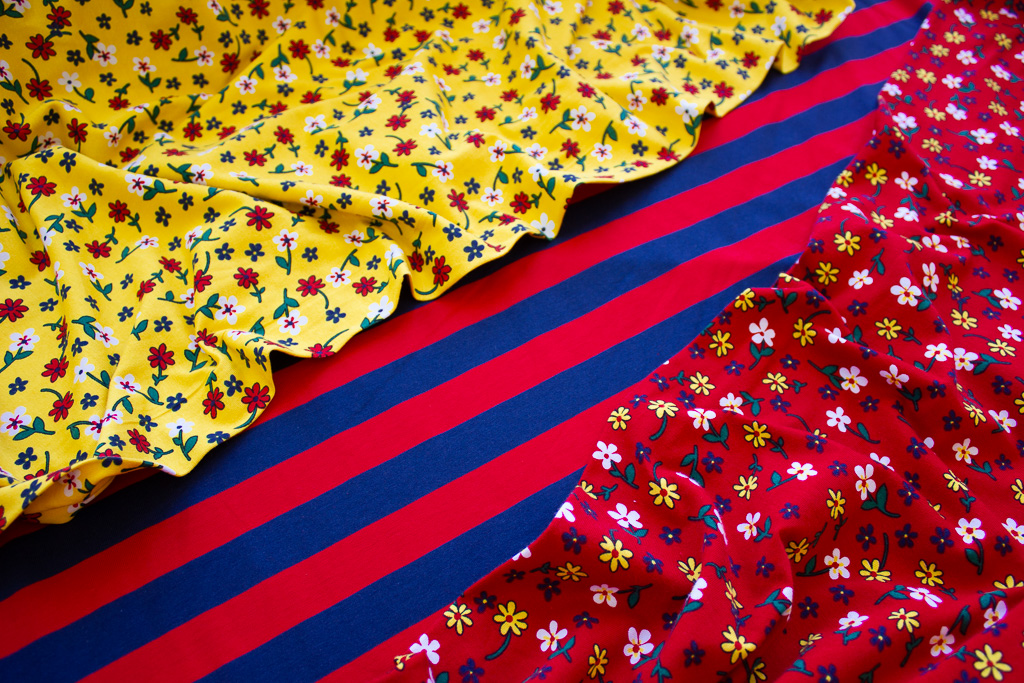 Deadstock linen and linen blends are perfect to wear in spring and into summer! Choose linen for a blouse, dress, skirt, or pants. We think this group of pretty pink linens would be perfect for garments like the Lyra Dress, the Wildwood Wrap Dress, and the Patina Blouse.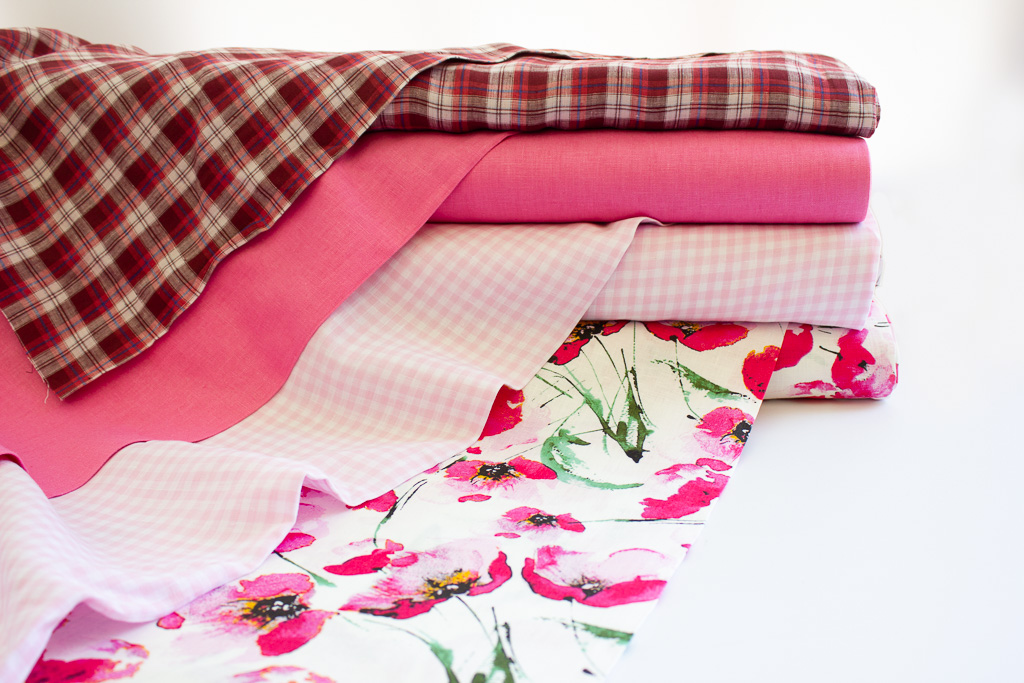 If you prefer a monochromatic look, check out these crisp black-and-white linens and linen blends! Medium-weight linen and cotton/linen blends are perfect for easy-wear garments like the Calder Pants and the Rory Jumpsuit. Rayon/linen gauze will make a smart summer shirt to wear with your pinstriped Burnside Bibs!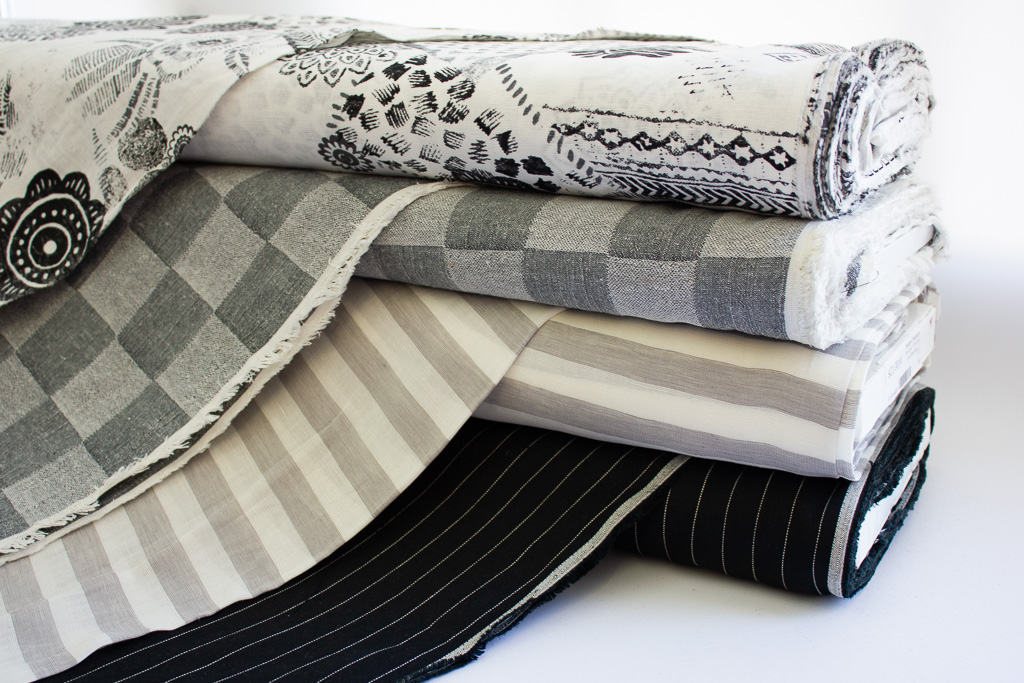 In honor of Me Made May, we're taking every opportunity to showcase the amazing outfits made and worn by the Stonemountain & Daughter team. Today Marissa wears the Friday Pattern Company Donny Shirt in vintage cotton sheeting and a Grainline Studio Moss Skirt in a lightweight cotton denim. Keyana chose deadstock Cotton Printed French Terry to create this striking Marlo Sweater. Keyana loves bold color, and we think this fun pattern brings their colorful look together perfectly!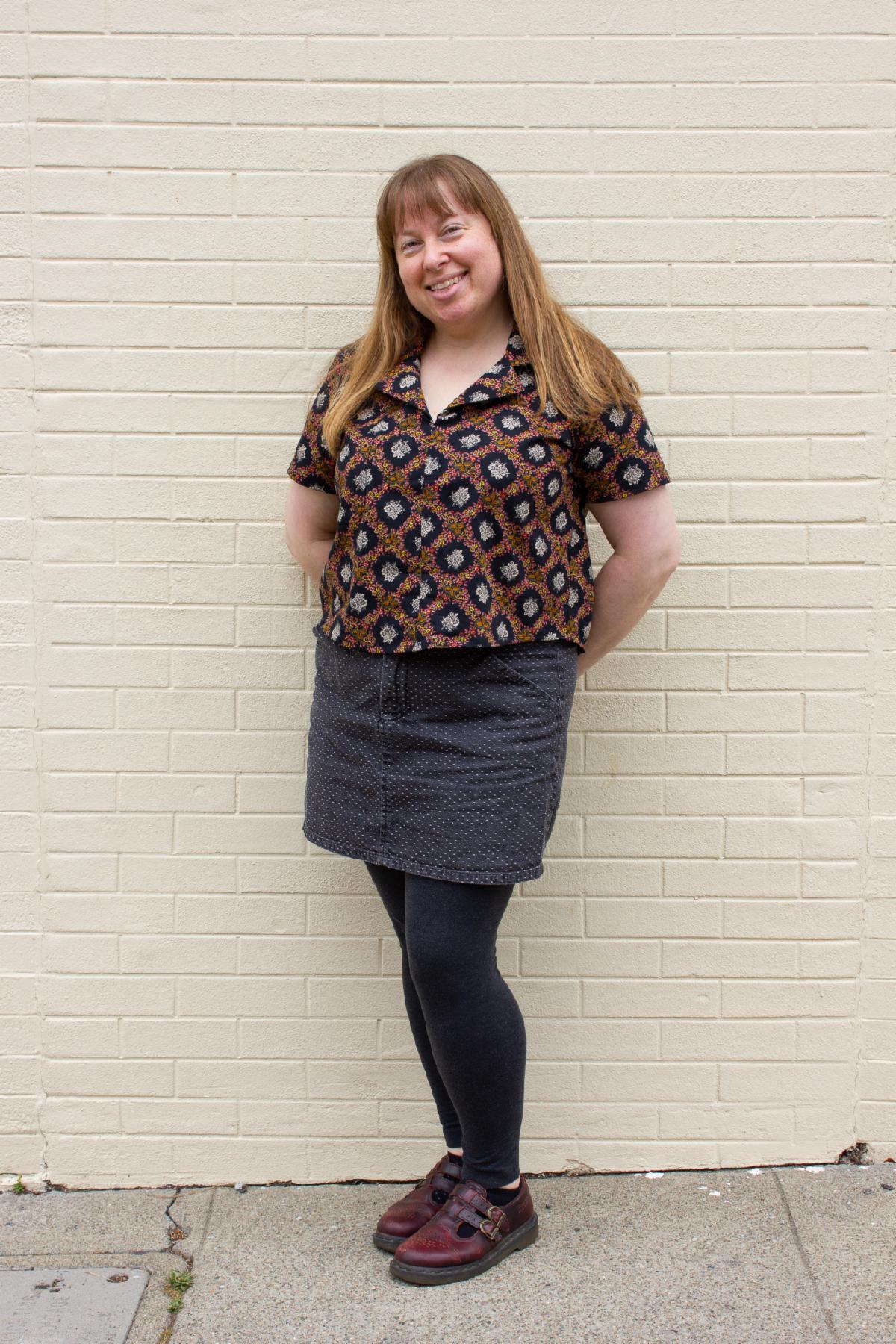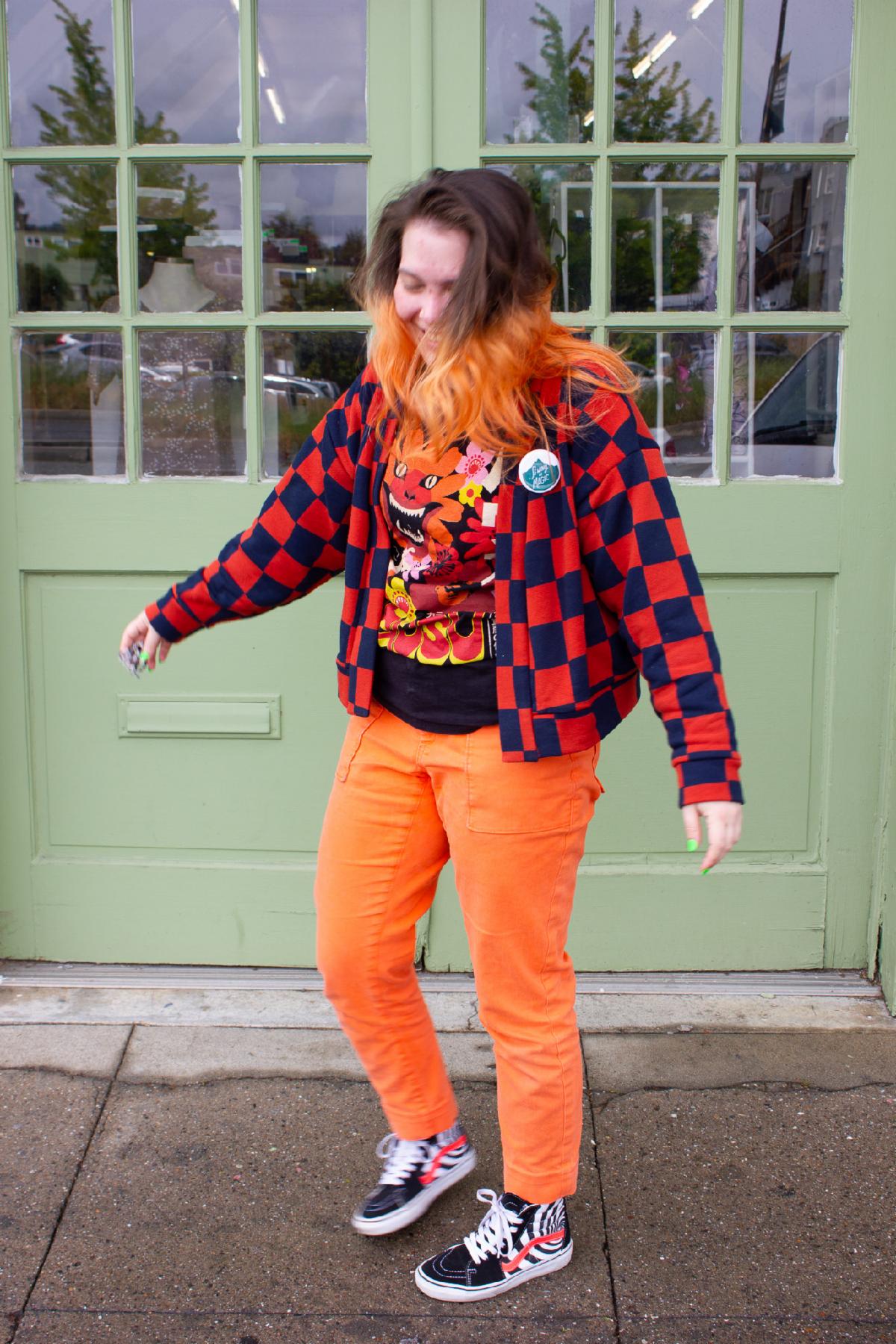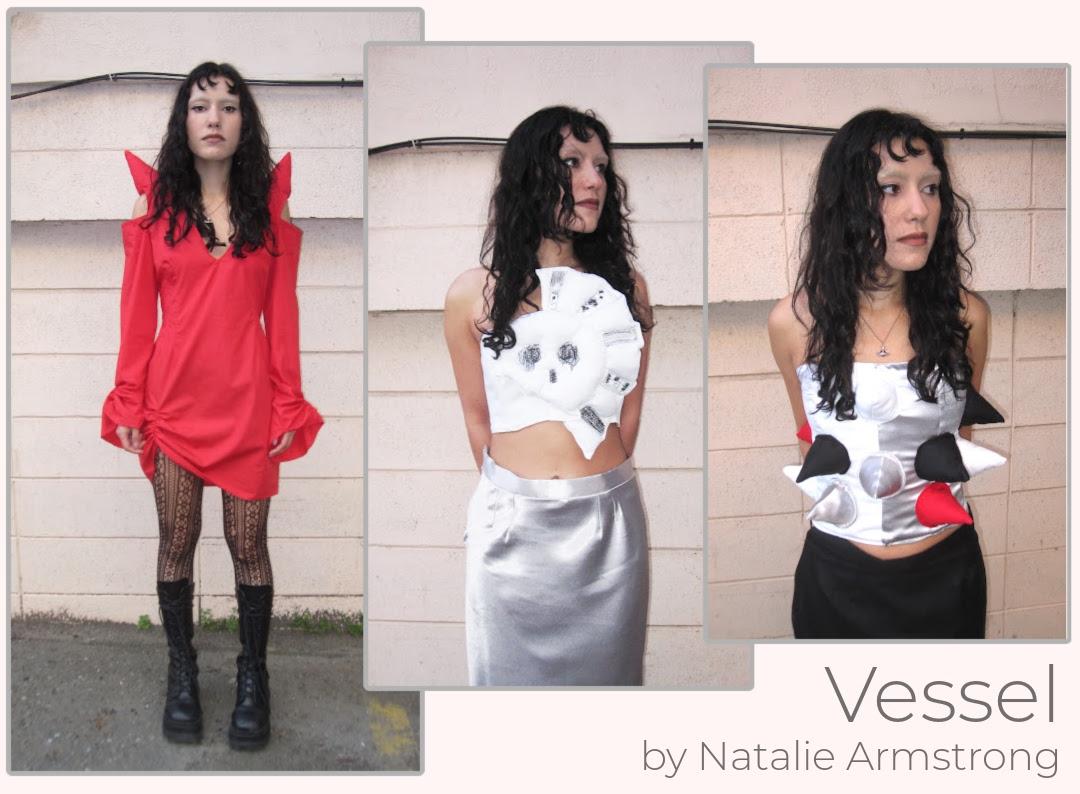 We love hearing from fashion students and seeing what they make with our fabrics! This semester we sponsored a senior collection by Natalie Armstrong, a fashion design student at City College of San Francisco. We are totally wowed by Vessel, Natalie's five-look collection inspired by Aztec architecture and Mexico City! We love the limited color palette, the striking silhouettes, and the three-dimensional soft sculpture details Natalie incorporated into her pieces. As a result of her outstanding collection, Natalie was awarded a scholarship to study fashion design at Academy of Art San Francisco! Congratulations Natalie, we can't wait to see what you make next!