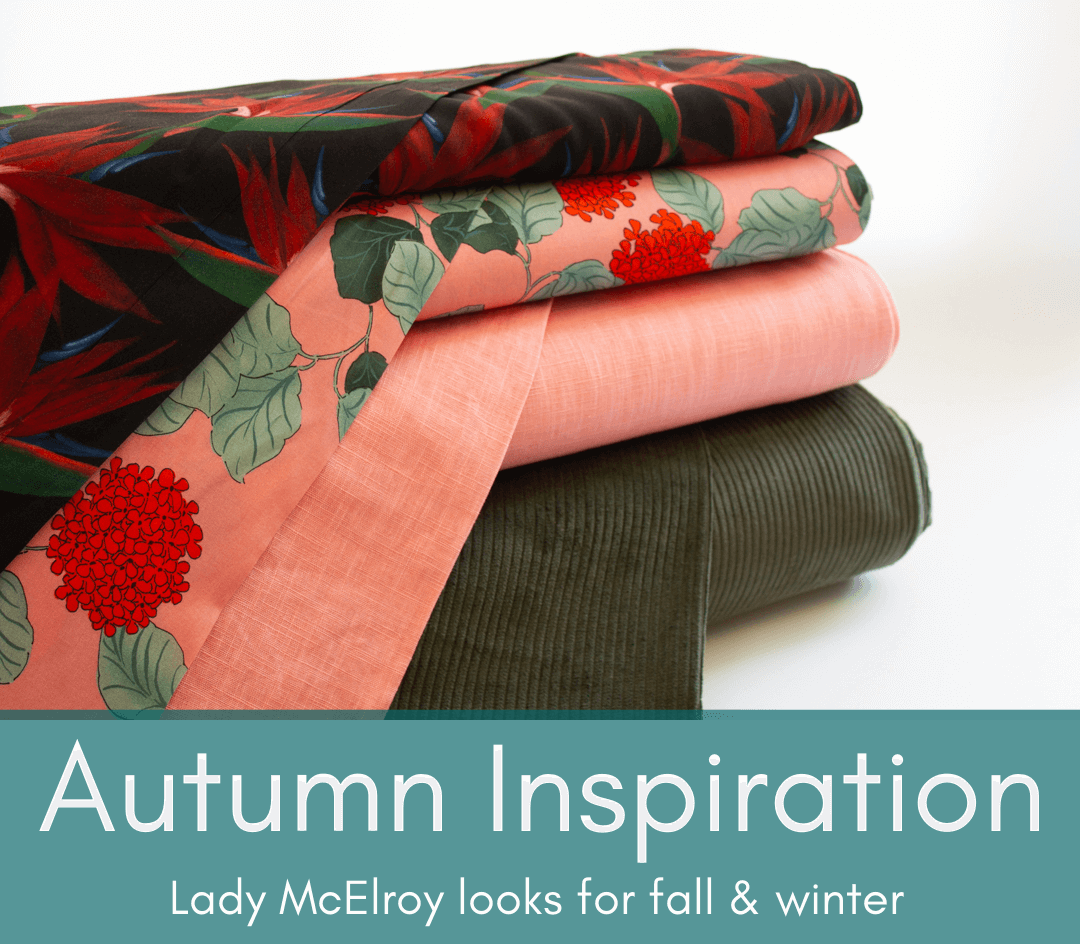 On Friday we shared some of our favorite Lady McElroy fabrics to celebrate the colors of summertime year-round, and today we're back with some fabrics that are going to be absolutely perfect for autumn and beyond. Whether you choose a floral rayon, a gorgeous stretch velvet, or a cozy corduroy, Lady McElroy fabrics are a fantastic choice as we welcome the cooler weather!

Lady McElroy is one of our most beloved fabric lines, and it has become a staple of the shop, with their beautiful fabrics in nearly every aisle. We import these high-quality fabrics directly from England, and have delighted in incorporating them into our own wardrobes over the years. While Lady McElroy is best known for their unique, contemporary fashion prints in substrates like cotton, rayon, and rayon/linen blends, there is even more to discover in this collection (and, as always, more on the way!). 

With its velvety texture and subtle shine, Lady McElroy corduroy is a fall fabric like no other! 4.5 wale and 8 wale are among the heavier corduroys we stock, so they're lovely for for cool weather clothing, bags, and home decor. The Cleo Pinafore Dress and the Meriam Trousers are on the top of our corduroy sewing list, and we can't resist choosing another corduroy to make a coordinating Thayer Jacket or Heather Blazer.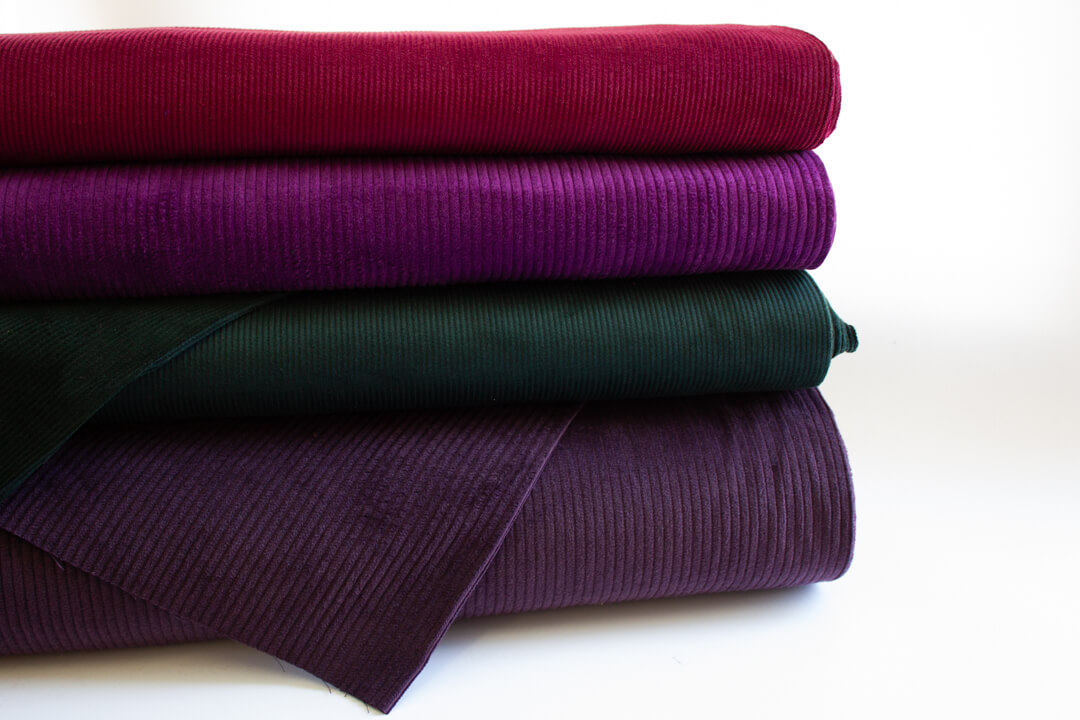 One of the things we love most about sewing is bringing our own personal flair to wardrobe basics like a blouse and jeans. We can't resist a custom-fit pair of Ames Jeans, and Lady McElroy's Deegan is a perfect midweight for autumn (with more colors on the way). Jeans are super versatile, so we have a lot of options for matching tops! We'll make the Donny Shirt twice—once in a cotton lawn and then in a viscose challis—and then we'll choose a bright cotton/spandex knit for a Pearl Cardigan or a pretty Adrienne Blouse.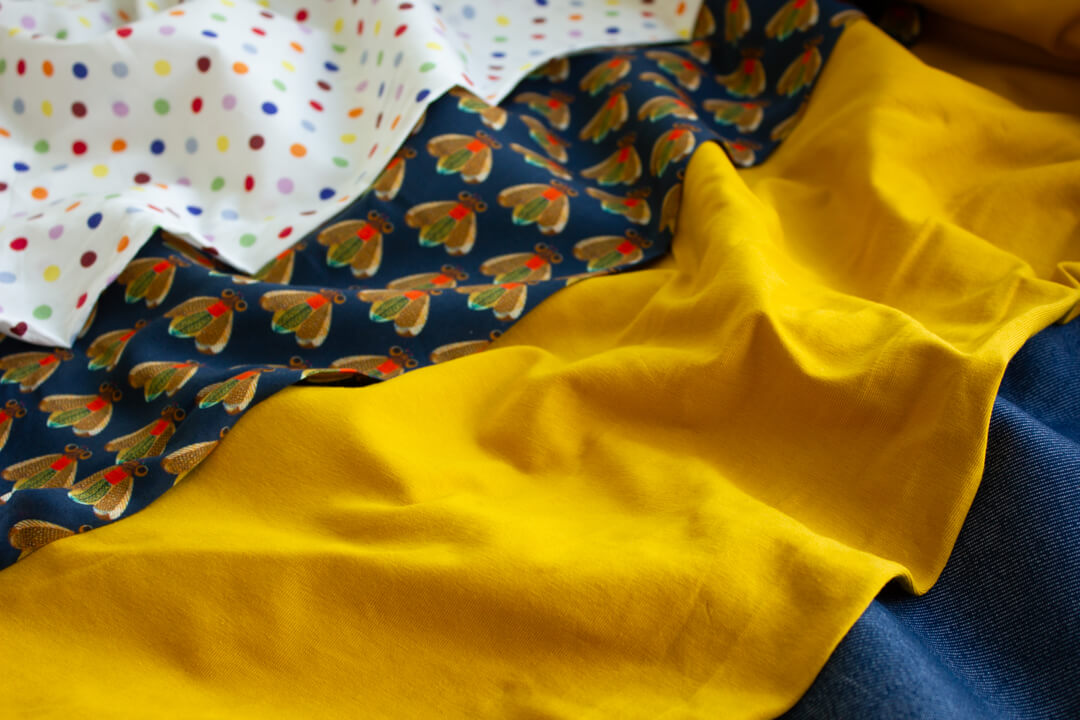 We've been eyeing these Lady McElroy stretch velvets and velours all summer, and now the time is here: we're going to make fancy jumpsuits! Choose a fancy fabric and pair it with a great pattern like the Nova Jumpsuit or the Winsome Ollie for a truly original look. For a riff on a canvas boiler suit, we love Lady McElroy's Cobra Corsage print in a thick stretch twill—it's a great choice for a perfectly elegant Assembly Line V-Neck Jumpsuit.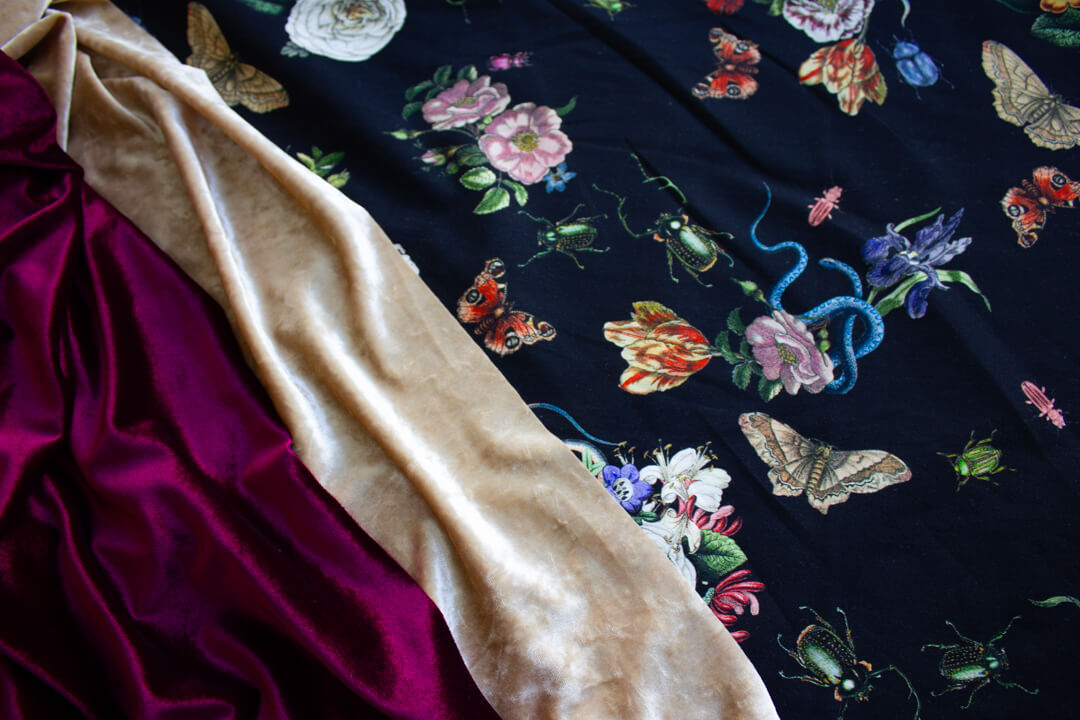 If you'd like to add some cozy layers to your wardrobe, don't miss our selection of Jubilee! Jubilee is a boiled wool/viscose blend that we absolutely love—it's got the gorgeous look of boiled wool, with a lovely drape from the viscose content. We love Jubilee for outerwear like the Canton Moto Jacket and the Cambria Duster (check out our beautiful Lady McElroy lining fabrics, perfect for your next coat project), and Jubilee is an absolute dream sewn up into a sweater like the Toaster. Find even more more Jubilee inspiration in our Boiled Wool/Viscose Spotlight from a few years back!