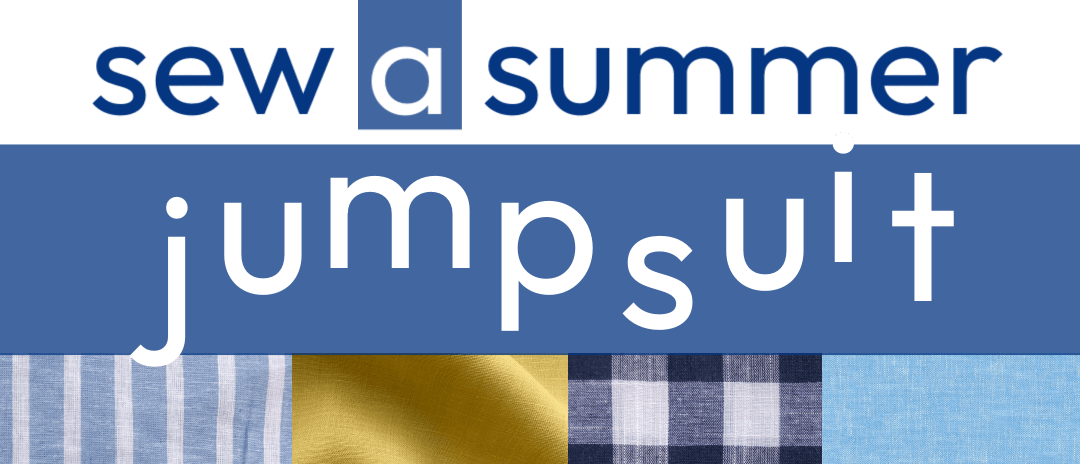 For a quick and easy summer look, we love a
jumpsuit
! If you're trying to pack light, don't sweat the separates—these one-piece outfits look great and make getting dressed a snap (or button, or zip!). Jumpsuits off the rack can be a challenge to fit, but when you sew your own, you can customize it to fit like it was made for you… because it was! Read on for our favorite fabric pairings for our most popular summertime jumpsuits.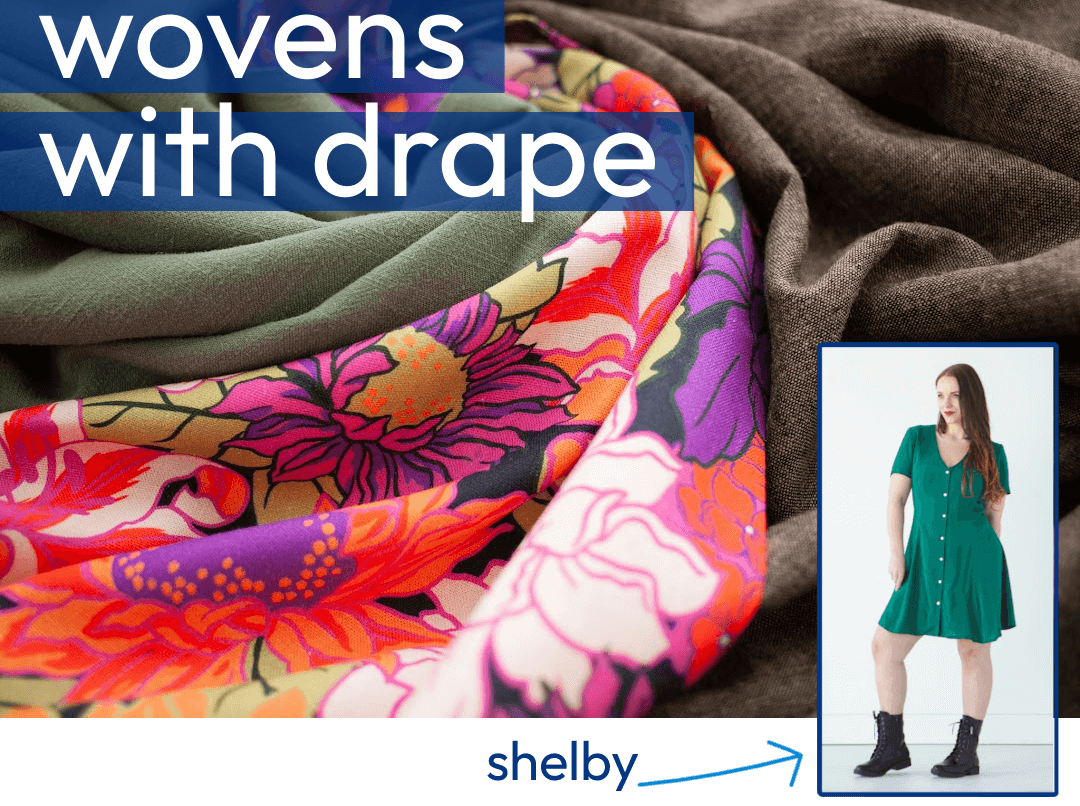 Speaking of blends, choosing a linen/cotton or a linen/rayon with a lovely drape is a perfect choice for a summertime
Shelby
. We love the Shelby pattern's romper variation—it's a cute, dressy take on a jumpsuit you'll want to wear to all your summer events!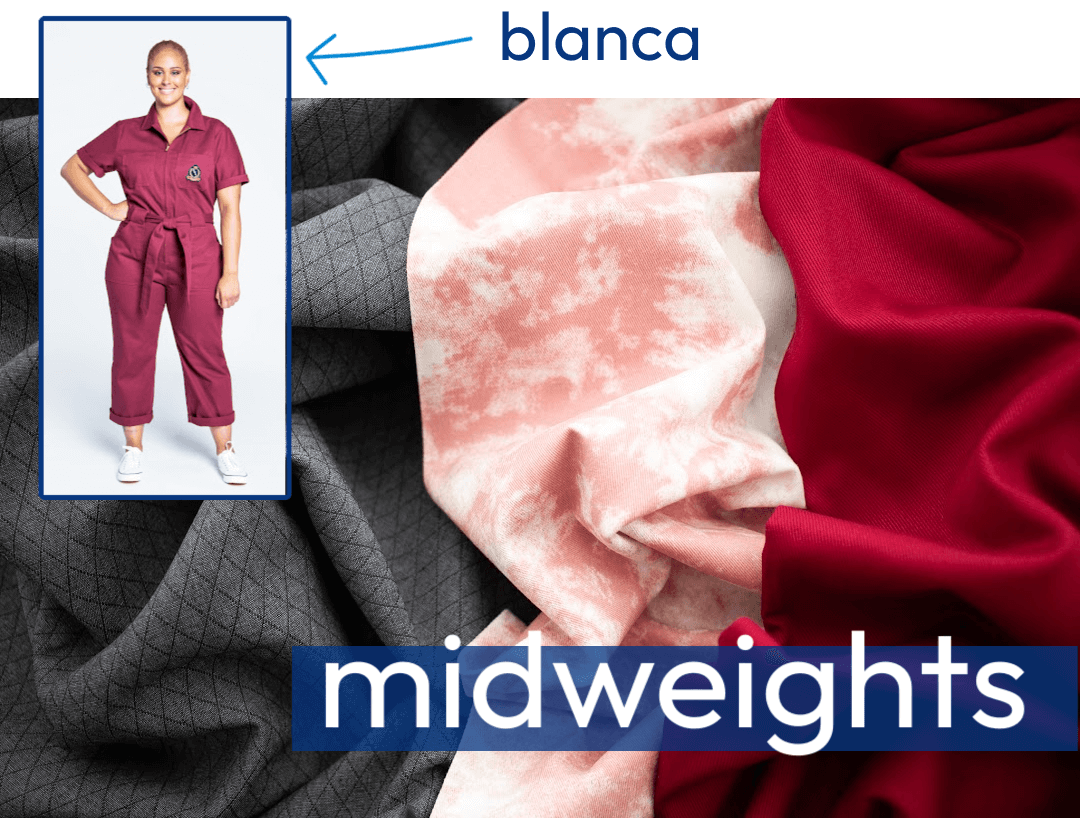 If you're thinking about making a no-fuss summer uniform, look no further than the
Blanca Flight Suit
! Made out of a
midweight fabric
like denim, canvas, or twill, this garment has a great utilitarian look and is perfect for every summer adventure. Even better? Blanca can easily be styled with layers for multi-season wear!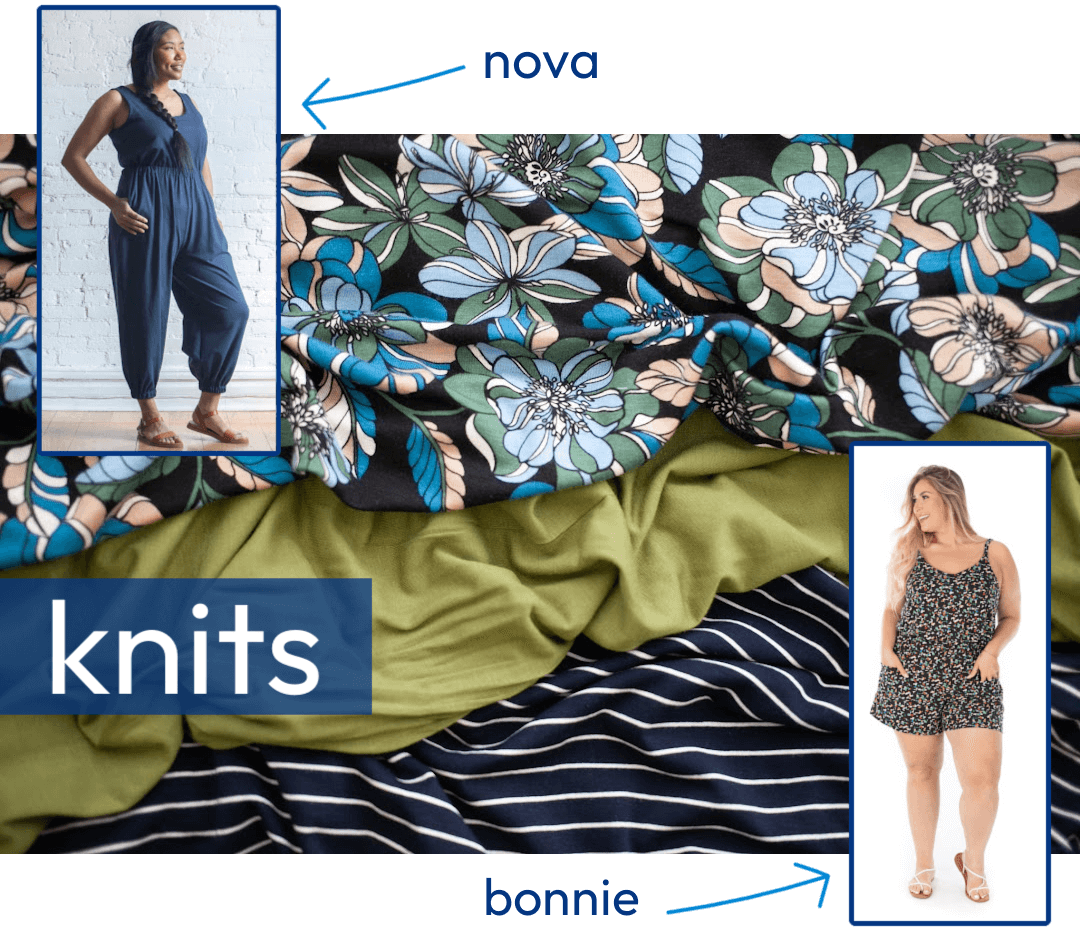 We could never forget about
knits
! These knit jumpsuits look great and feel like the most comfortable secret pajamas. For warm weather we'll pick a lightweight jersey knit (we love a cotton/spandex or rayon/spandex blend for great stretch recovery!) in a solid, stripe, or floral, and pair them with an easy-to-wear pattern like
Bonnie
or
Nova
.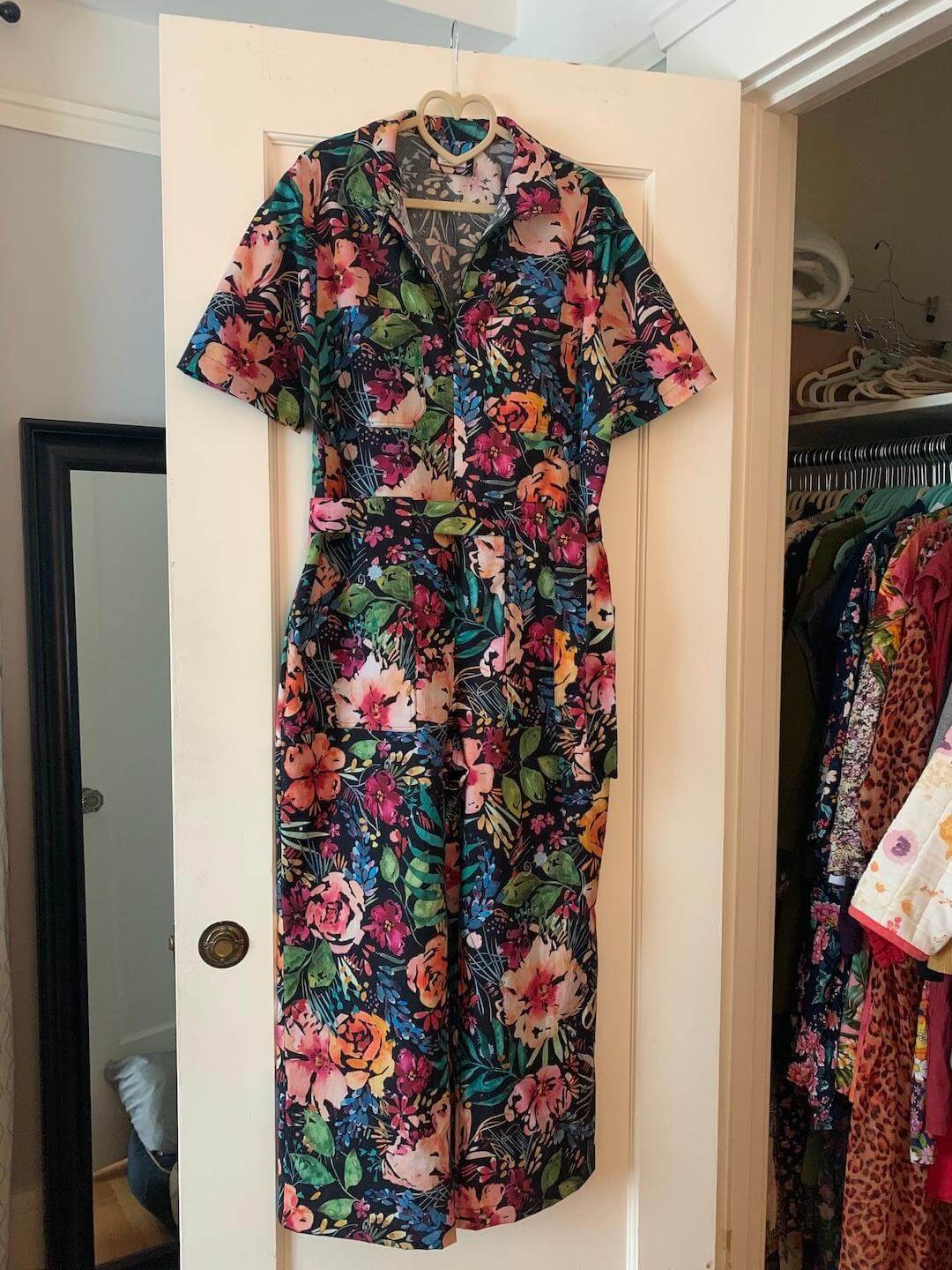 For more jumpsuit inspiration, check out this amazing Blanca by Stonemountain staffer Emily! Emily found this lovely quilting cotton in our upstairs half-price fabrics and used it to make a knockout jumpsuit. We love this make—a patterned Blanca is so much fun! And it's always great to see garments made of quilting cotton, since it can be a wonderful budget-friendly fabric option!