Stonemountain & Daughter Fabrics is celebrating 40 years in business in downtown Berkeley! It has been a remarkable honor to serve our diverse and inclusive customer base both locally and nationally. We are committed to creating a more conscious, kind, and aware society and helping it to ripple out in our world.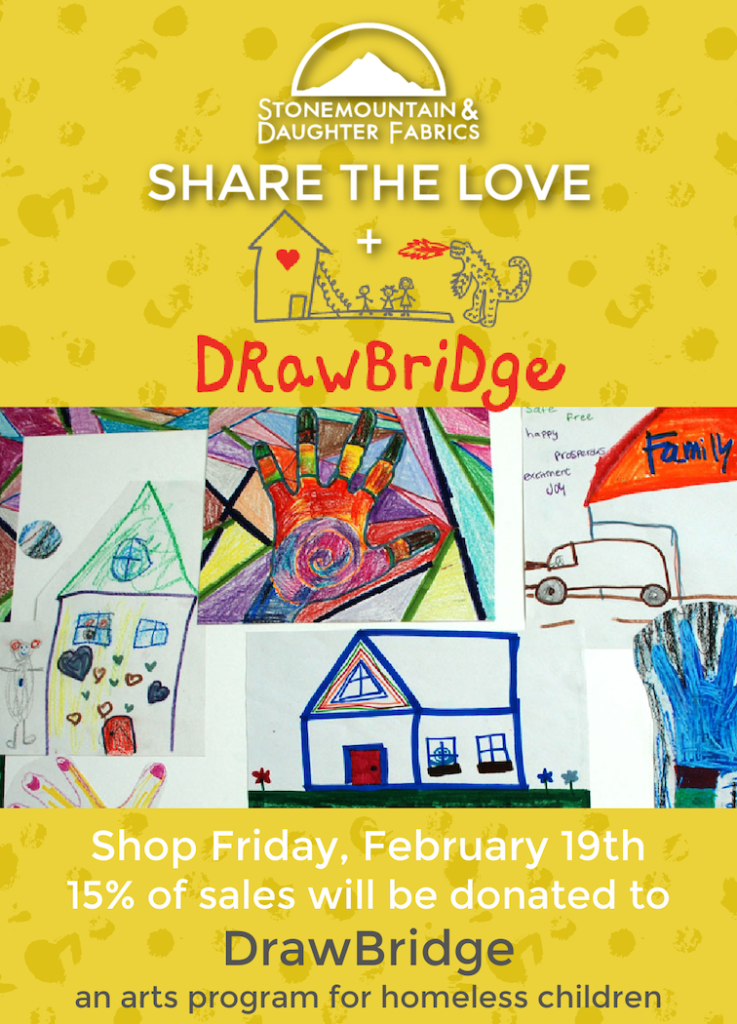 Our company is based on the foundation that our love of fabric brings us together as we continually reimagine our store and world. Putting this love into action and sharing this love with different communities and demographics can have a real impact in our world.
During this momentous time we continue to reflect on our business practices to see where we can do more for those in need. We want to support the folks who show up for the Bay Area and are working to make it a safe and empowering place for all.
As you may have seen, we created our monthly fundraising day called Share the Love. Please join us one Friday of each month as we host a digital donation event where 15% of our sales are donated to a different organization. Another element of our Share the Love program is to use our various social media platforms to share anti-racism resources and amplify the voices of organizations supporting BIPOC and LGBTQIA+ communities.
On June 26, 2020 we hosted our first Share the Love day, raising $2,600 for The Transgender District, and we have continued with a different organization each month for the rest of 2020. We are now looking ahead to our 2021 partnerships. Please let us know if you have organizations you would like to nominate.
Thank you for being a part of our creative community of sewists who want to take care of one another and actually have a real impact in our world.

Together on this journey,
All of us at Stonemountain & Daughter Fabrics
We are pleased to partner with DrawBridge for our February Share the Love event. DrawBridge brings expressive art programs to children who are underserved or experiencing homelessness throughout the San Francisco Bay Area. As sewists, we understand the benefits that art-making and self-expression can bring to emotional well-being, and we are thrilled to amplify an organization that brings these resources to children in need of support.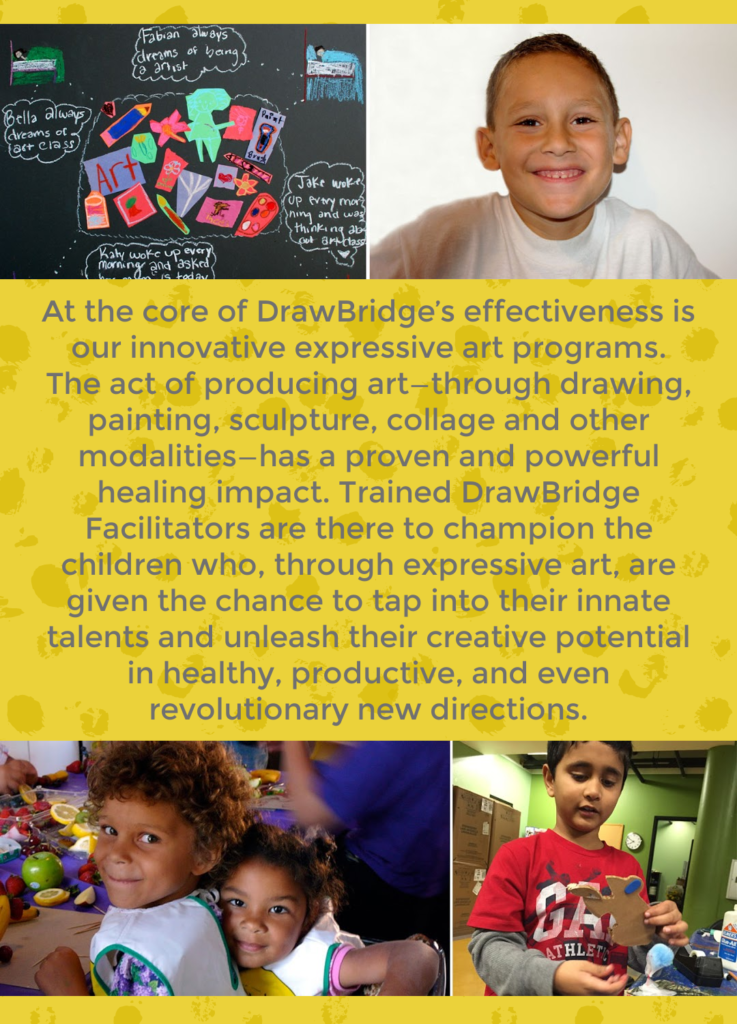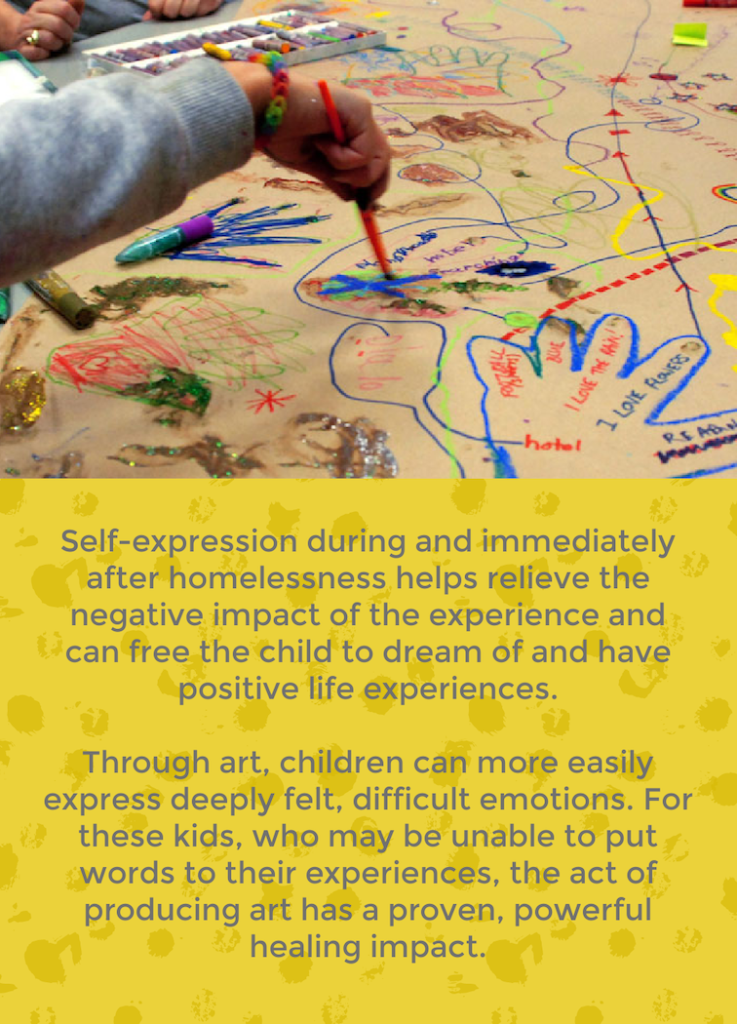 Visit the DrawBridge website here
Make a direct donation to DrawBridge here