We are entering our fourth Share the Love month! This past month has presented new challenges to our community near and far. Wildfires have been affecting the west coast for the last month, and it has exacerbated the dangers already presented by Covid-19. We will continue to meet these inequities with hope, by supporting the grassroots community-led organizations that are in the streets providing resources to the most vulnerable in the East Bay. We want to support those who are amplifying underserved communities from the ground up.

We couldn't have done it without you!
This month we have reached out to The East Oakland Collective to support the mutual-aid work they have been doing in East Oakland since 2016. Founded by Candice Elder, The East Oakland Collective is a member-based community organizing group invested in serving the communities of deep East Oakland by working towards racial and economic equity. With programming in civic engagement and leadership, economic empowerment and homeless services and solutions, They are committed to driving impact in the landscape, politics and economic climate of deep East Oakland.
Shop with us on Friday, September 25th and 15% of your purchase will be donated directly to The East Oakland Collective!
*Please note that coupons and other discounts will not be available on Share the Love fundraising days. This event is online only, as our brick & mortar location remains closed to the public.
---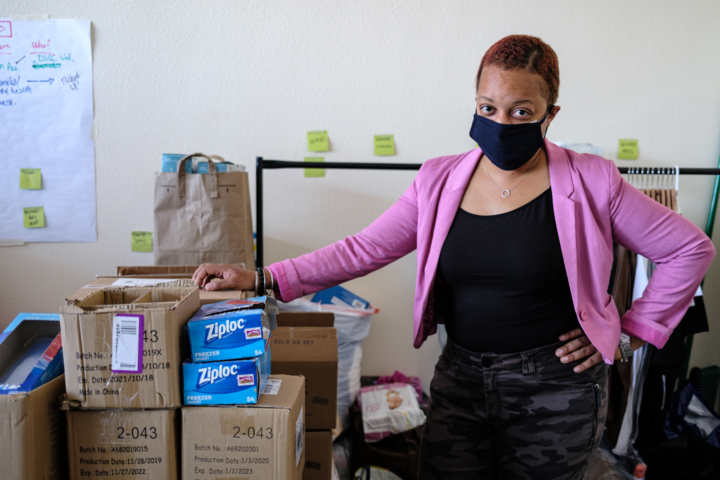 Keeping the Focus on East Oakland
The East Oakland Collective community members comprise of natives, homeowners, residents of East Oakland/greater Oakland and allies. Please read about their commitment to Deep East Oakland;
Like many urban cities across the United States, Oakland, CA is experiencing high rates of displacement and gentrification of Black neighborhoods. Deep East Oakland is where you will still find the largest population of Black residents. We want to get ahead of the curve of gentrification, prevent further displacement and stabilize our neighborhoods. With approximately 109,862 people living in deep East Oakland (City districts 6, 7 and parts of 5) per data from the U.S. Census Bureau 2010, the area is severely underserved and suffers from long-standing disinvestment and lack of resources.Through empowering residents to organize, building civic engagement, fostering economic development and stabilizing our most vulnerable populations (our no-to-low income brothers and sisters), we can impact change.
---
COVID-19 Relief Food and Supply Program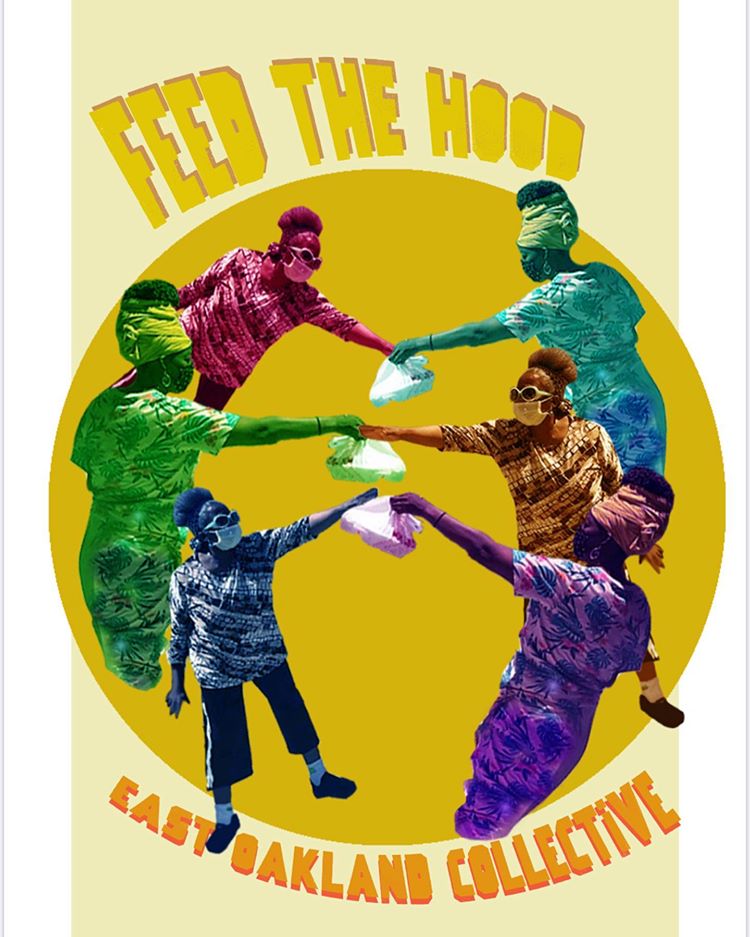 The global pandemic has only highlighted and emphasized the existing disparities in resource access. The East Oakland Collective's focus during this time is alleviating the deepened food insecurity by supporting and serving our unhoused community members, seniors and low income families during this global pandemic. They have already been addressing deep food insecurity in Oakland since 2017 with their Feed the Hood Program.
The Feed the Hood program provides community members with large scale opportunities to donate money, goods and time to provide food and necessities to homeless populations across Oakland. EOC hosts the large scale Feed the Hood events bi-monthly. Since September 2017, the Feed the Hood program has galvanized over 1,500 community volunteers, distributed 20,500 lunches, distributed 20,500 hygiene kits, and served over 4,500 unhoused persons across Oakland. The Feed the Hood program has inspired schools throughout the Bay Area to tackle the homelessness crisis as classroom and student projects.
You can learn more about Feed the Hood and sign up for their newsletter here.
Watch this video to see more about East Oakland Collective's Covid-19 relief efforts.
---
Homeless Rapid Response Team (HRRT)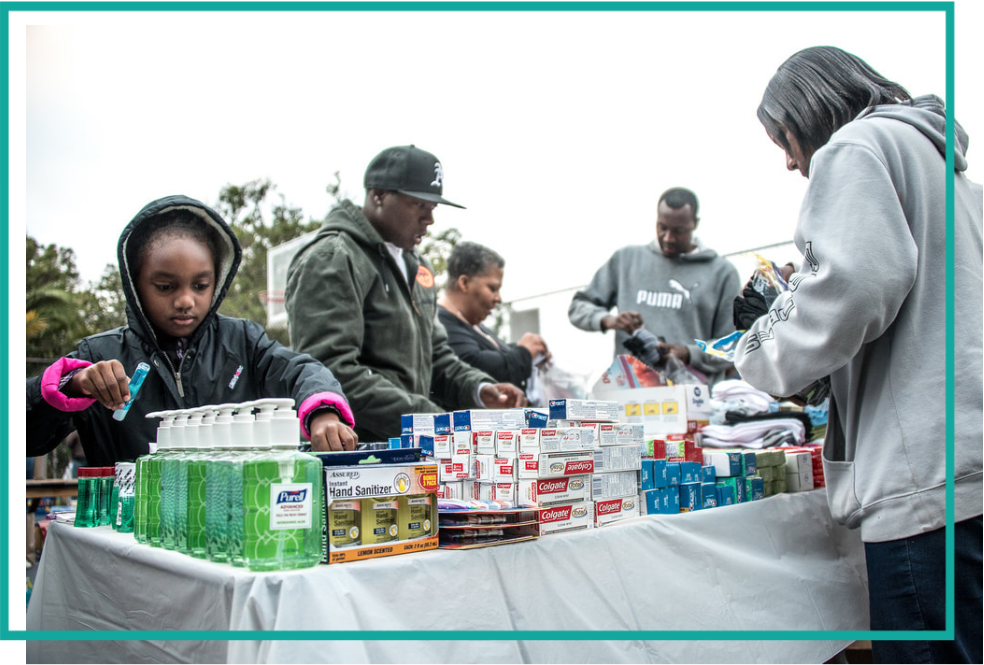 Addressing the immediate needs of unhoused populations across Oakland. Advocacy and organizing on behalf of and with unhoused brothers and sisters in Deep East Oakland. The East Oakland Collective provides food, supplies and crisis management services to encampment residents in East Oakland. HRRT is on-call 24 hours, 7 days a week.
The historic wildfires that have affected the bay area over the last few months have harmful effects on unhoused residents who can not simply shut their windows to provide relief. The East Oakland Collective has in the past used their distribution resources to provide masks. They have been doing this to assist Oakland residents protect themselves from Covid-19, and now it it has become increasingly important to maintain overall health and defend against the terrible air quality. The East Oakland Collective partnered with Mask Oakland & The Village to provide Wildfire Mutual Aid for unsheltered Oakland residents.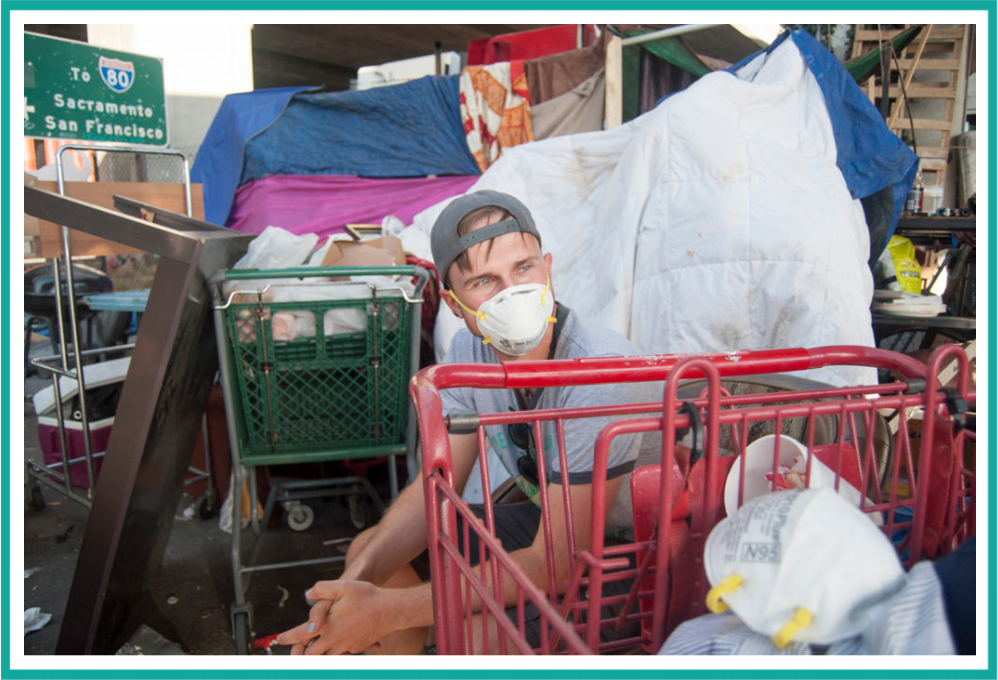 ---
Fill Hotels Not Graves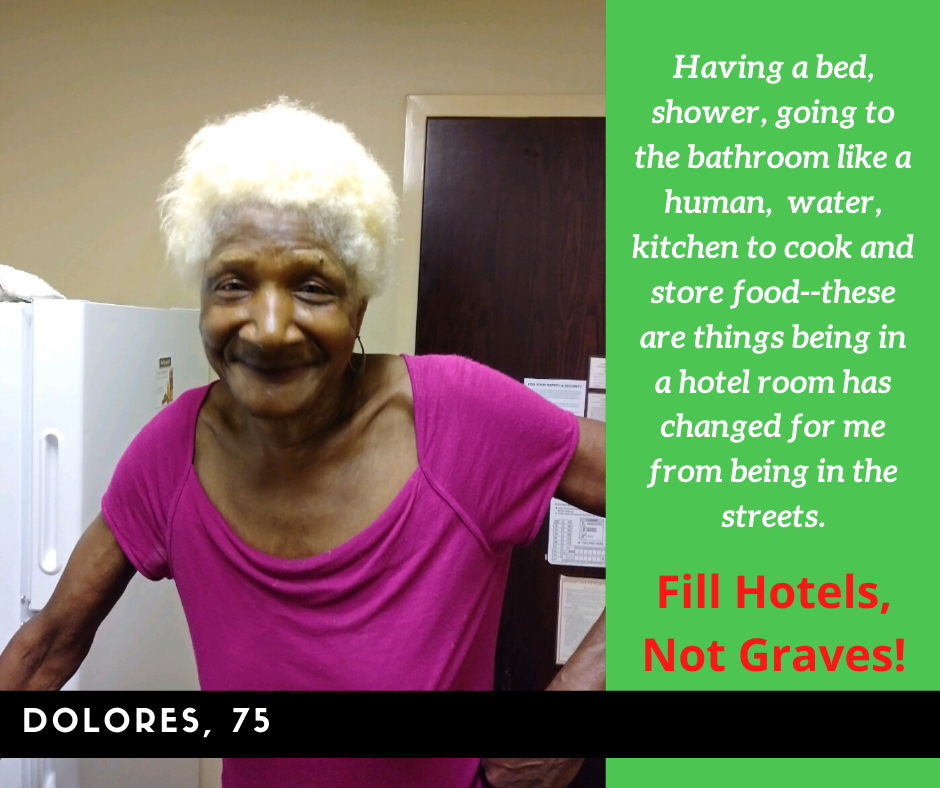 The Village of Oakland, East Oakland Collective, and Love and Justice in the Streets have launched a program following this principle of self-determination: With community funding we have moved 31 Black elders, veterans, families with children, and particularly immune vulnerable folks into hotel rooms across Oakland. These new hotel communities can now safely receive the same services that our volunteers deliver to curbside communities: hot meals donated by restaurants, grocery bags from the food bank, personal hygiene supplies, visits by volunteer medical professionals, unhoused service providers, and advocates who support self-organization.
To support funding a hotel room for an unhoused neighbor to you can donate to Fill Hotels Not Graves.
---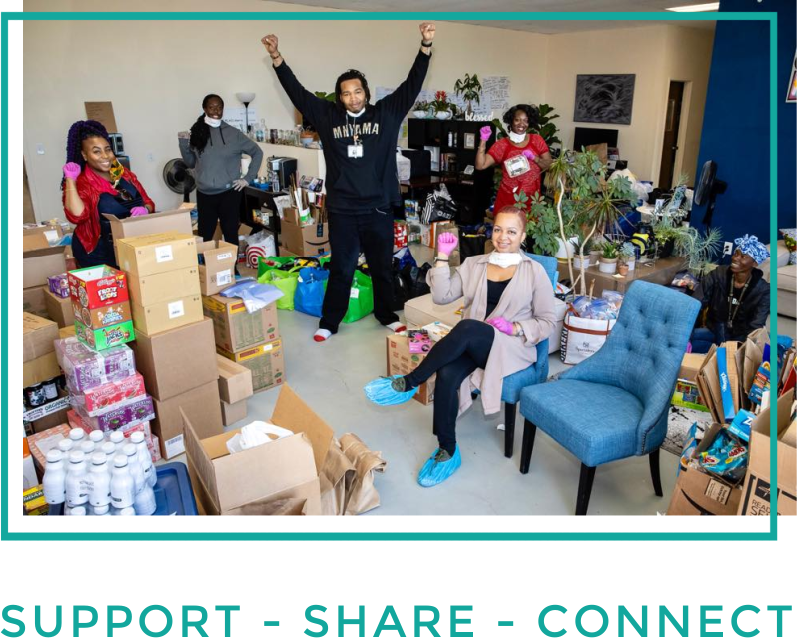 Let's work together!
Consider donating directly today to support efforts to increase racial and economic equity in deep East Oakland. Your valued contributions will directly support programming such as Take Back Our Streets; civic engagement, leadership and economic empowerment initiatives. All monetary donations are tax deductible. Here
Visit their website to learn about The East Oakland Collective's other programs.

Share this blog with your friends and family! Share the amazing work that The East Oakland Collective is doing for the community of East Oakland.
---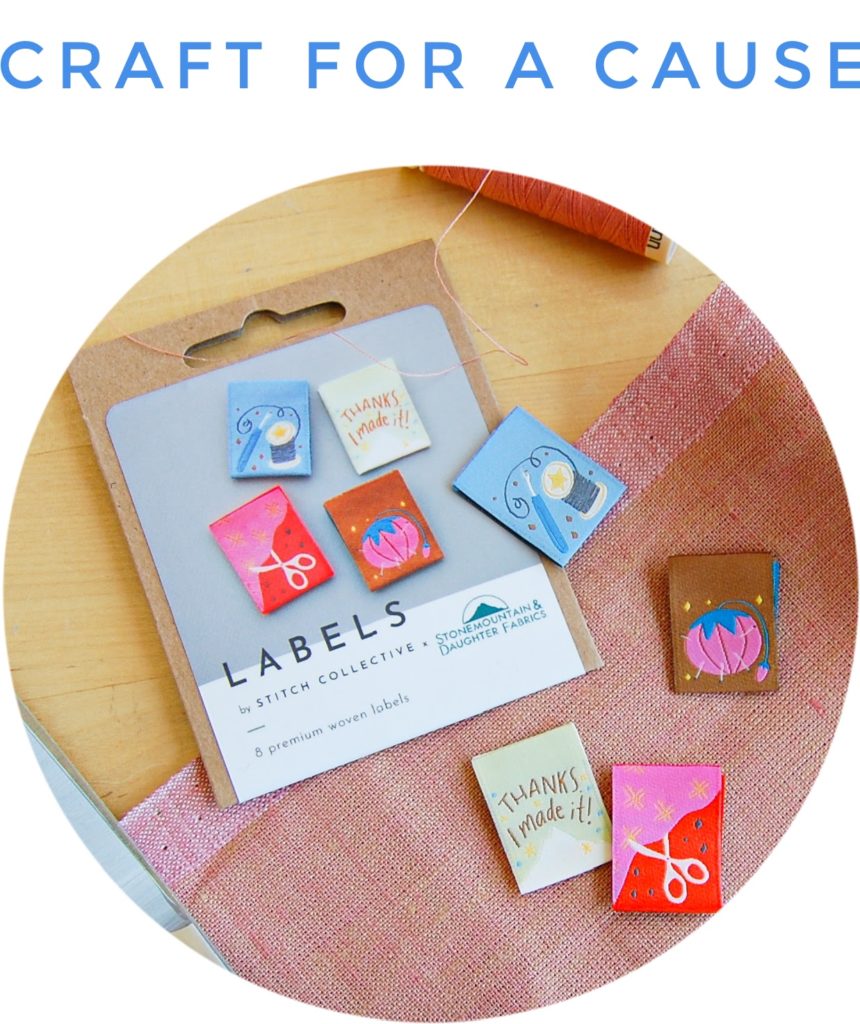 Have you seen our new labels? Introducing our woven label collaboration with Stitch Collective, with original artwork by illustrator Erin Wallace!
We are excited to share that 50% of profits from our woven labels will go to racial justice organizations. This month's donation will go to The East Oakland Collective!