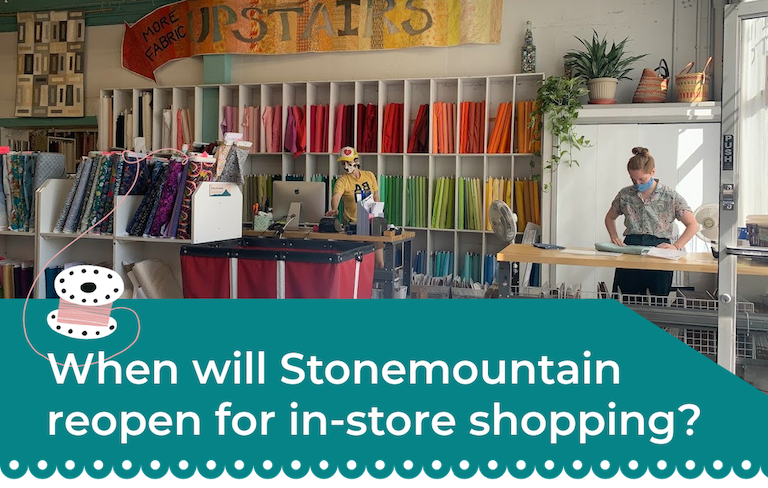 We have heard from many customers asking about our timing to reopen for in person shopping. We are deeply touched and reminded about how essential Stonemountain & Daughter Fabrics is to our community. It is a place where people come together to connect with beautiful fabrics that encourage our creative nature.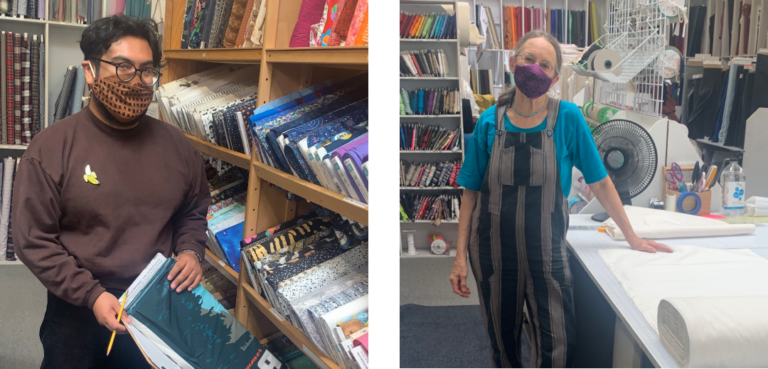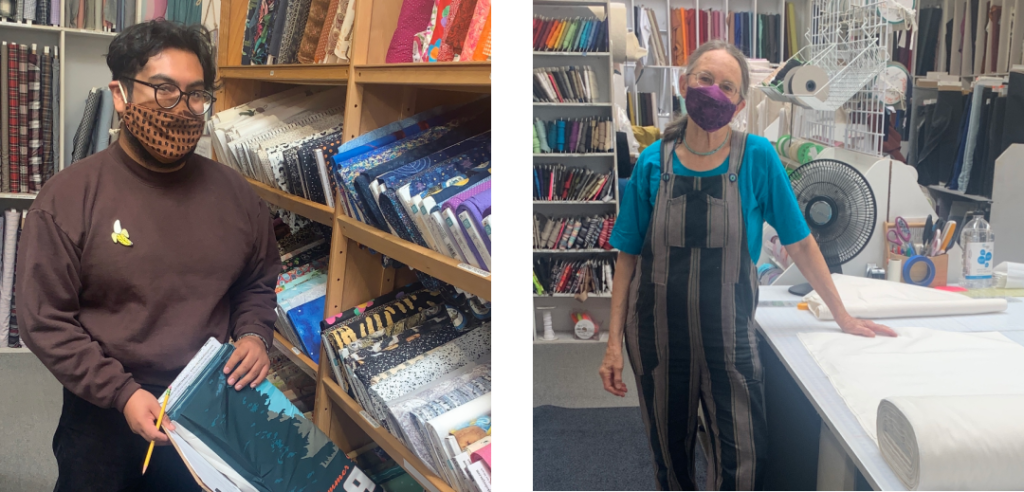 While the governor has lifted some of the restrictions, we've decided that keeping the physical store closed while helping the online business thrive is the best option for all of us at this time. There are challenges in doing both safely that we still need time to figure out.

We understand that this is disappointing news to many of you. We miss you in our store, too! Please know that we are doing everything we can to reopen as soon as possible while making sure our online shop has everything you need. Our team is busy working 7 days a week fulfilling all your orders in the fastest turnaround time possible. Our buyers are searching the world for the most wonderful selection of fabric, indie patterns, notions, and other supplies—check our New Arrivals on our website for the daily additions. For our local community, curbside pick up is very easy and is something we will continue with once we reopen.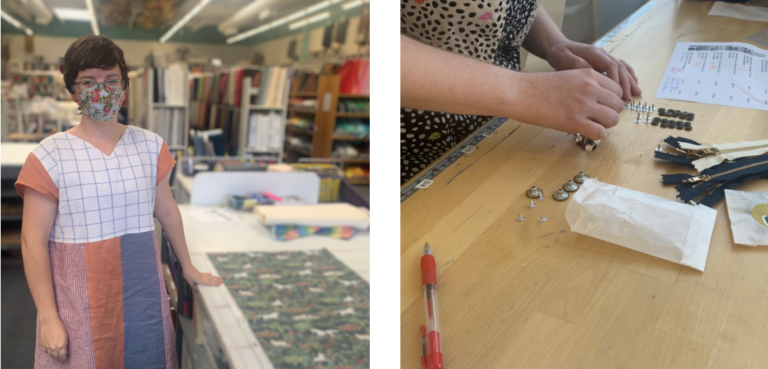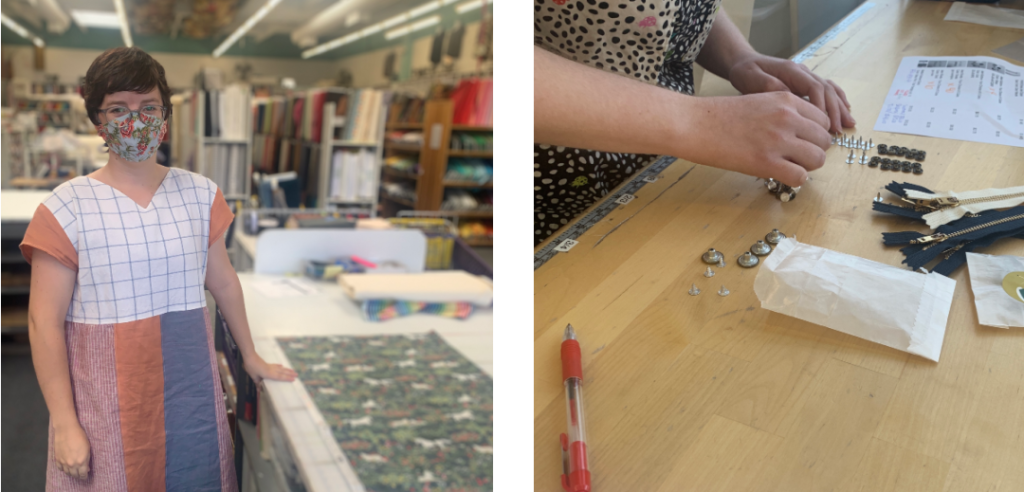 To our many local customers, we want you to find the supplies you need to create your projects, and support you by reinforcing that we are all in this together. In that light, if you can't find what you need from us, or really need that in-person experience, then we love referring our community to the other great businesses in our area that are open and available for in-person shopping. Here is a list of those businesses: New Pieces, Piedmont Fabric, Lacis, Discount Fabrics, Artist & Craftsman Supply, Joann Fabrics, and Michael's. We recommend reaching out to them directly to see what their hours are. We have always felt that each store is a star in our universe and we all shine much brighter together!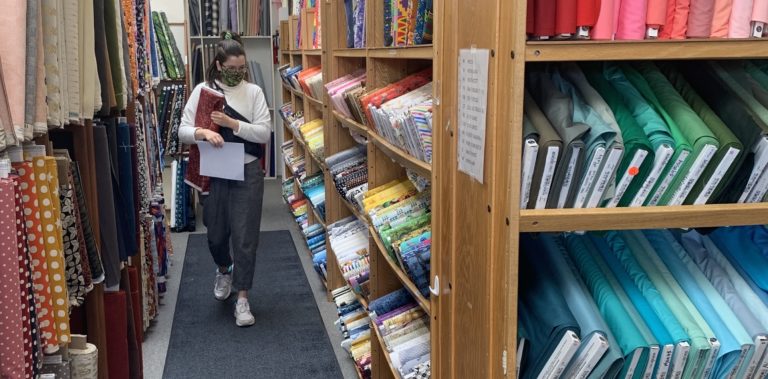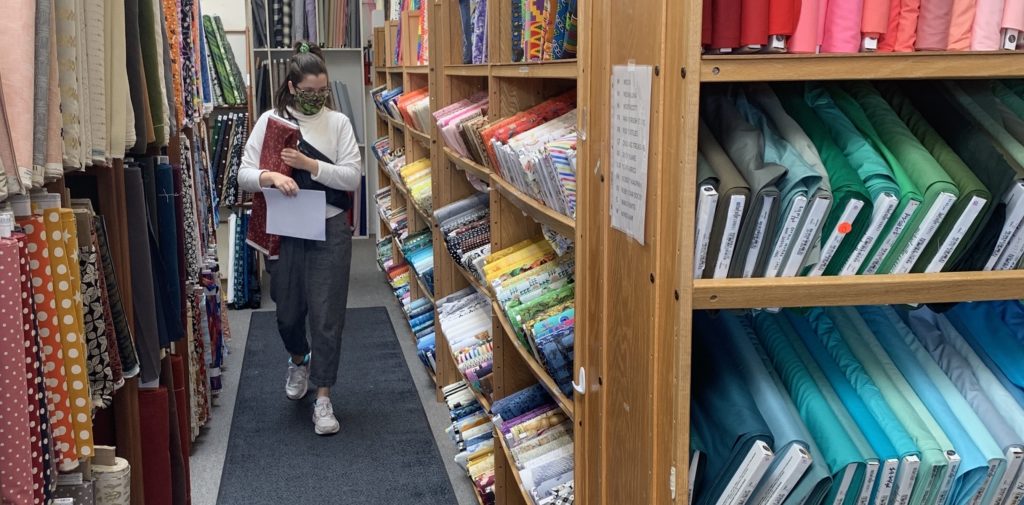 As we approach our 40th anniversary in Berkeley, we would like to express how grateful we are for every one of you this past year. Each order matters. Your notes, praise, and help spreading the word all make a big difference to our small team at the Mountain.

We are feeling energized and hopeful as we navigate through these next few months of 2021. Thanks for joining us and being a part of it all!

Be well, and happy sewing,
Suzan and the entire crew at Stonemountain & Daughter
Kind words from our community:
"I love your store, and have been a loyal (and enthusiastic) customer for years. Thanks so much for all that you folks have done to make the online shopping experience as good as it can be. Nothing beats the touchy-feely aspect to in-person fabric shopping, but you have clearly worked very hard to make sure descriptions are thorough and accurate. So, while I can't wait for you to reopen your doors to in-person shopping, in the meantime the online experience of your shop is one of the best I've run into."
"Thanx for this email update regarding your thinking for re-opening the "hard copy" store. As a Stocktonite who sooo dislikes shopping online/paying postage…and is itching to come shop in person…I must say I agree you are making the safe decision at this time. Your isles are very narrow, and part of the pleasure, and creativity, of shopping is browsing and thinking, which keeps one inside the store a while. Although, as I said, I don't like shopping online, I am very grateful you have made what must be a herculean effort to step up and stay open online, with a large inventory, and get our orders to us ever more quickly."
"I think you are doing a great job and very smart to keep it the way it is for now. Best wishes to you all."
"Since I am no longer local to Stonemountain & Daughter, I may not be representative of your entire customer base. But, I had to point out to you that you do such an excellent job of representing your products/fabrics online, that I feel very comfortable ordering from you and don't necessarily need the 'in-person' fix. Although if I found myself close by, I would definitely come for my Stonemountain fix."