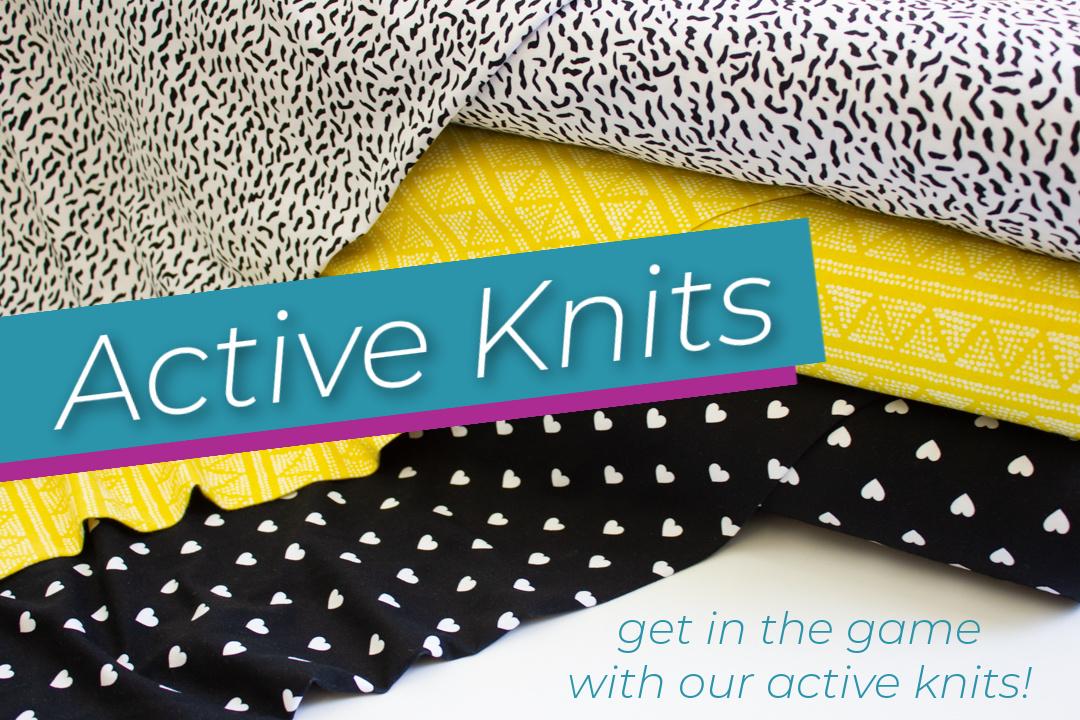 One of our favorite things about sewing is that we can make so many great-fitting wardrobe basics—our active knits play a big role in that! Active knits are perfect for wearing while you exercise, but that's only the beginning. Due to their construction (and sometimes a little bit of spandex), these knits have a nice stretch, meaning that you can achieve a closer fit than with woven fabrics, and the garments really move with you. We love that this level of fit and comfort is possible, and that we made it ourselves!

Our
designer deadstock collection
is a source of some real fabric treasures, like these outstanding
cotton double knits!
They're 100% cotton with a jersey knit on one side and a pique knit on the other, so you can choose your favorite as the "right" side of your garment. While these medium-weight knits would be great for tops, jumpsuits, dresses, and more, we've been eyeing them for a pair of lounge pants since they arrived—they're a great fit for a pattern like the
Hudson Pant
or the
Rebel Sweatpants
.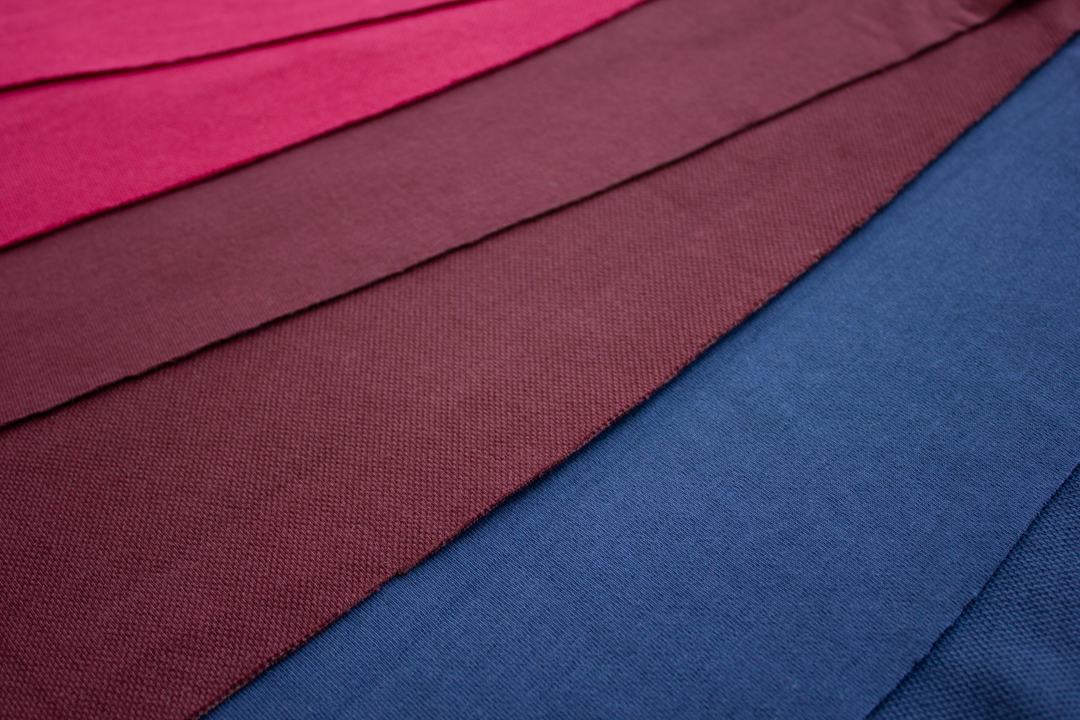 A midweight knit with a soft, brushed back, sweatshirt fleece is a fabulous choice for a custom-fit sweatshirt to wear on your morning walk, on cool summer evenings, and beyond! Start with a great pattern like the
Stanton Hoodie
, the
Page Hoodie
, or the
Zipper Hoodie
and create a sweatshirt you won't ever want to take off. Gotta make an entire ensemble? These cozy fleece knits are perfect for the sweatpants patterns we mentioned above.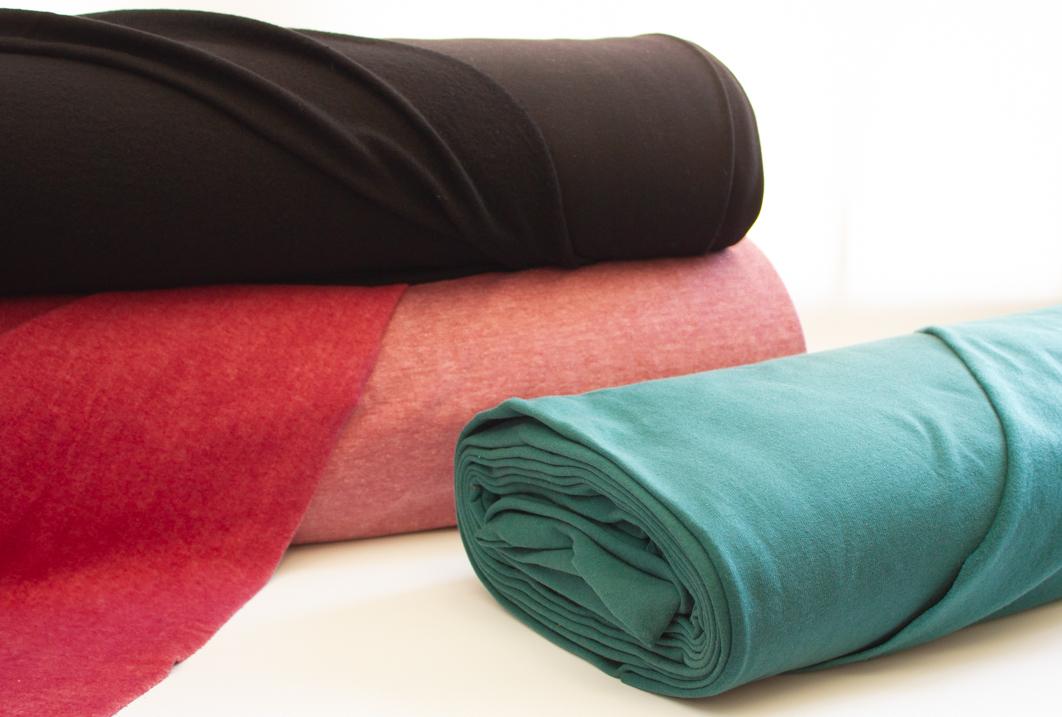 Cotton/spandex knits are soft and stable, which makes them easy to sew and comfortable to wear—whether you're new to knits or a seasoned sewist, you'll love making them a part of your look! These coordinating solids and prints inspire us to try some color blocking, a fun technique for retro-styled t-shirts like the
Rio Ringer Tee
and the
Nico Raglan
. Knits aren't only for t-shirts—we also love these easy knits for wardrobe staples like the
Virginia Leggings
and the
Dune Tank & Briefs
.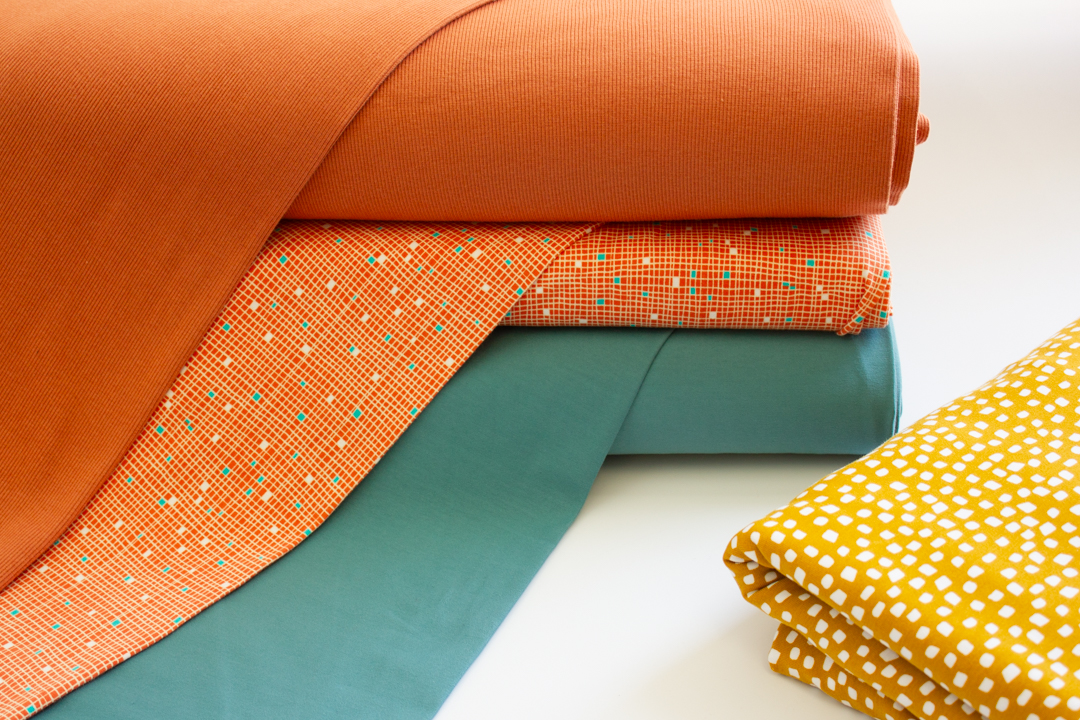 We got a bit of swim time in over the summer, and now we're looking forward to multi-season lap swimming in custom-made swimsuits! Our collection of
swimwear knits
is streamlined for your sewing (and swimming) success—we've stocked only the best swim knits, so whether you decide to make a
Faye
, a
Claudia
, or a
Cottesloe
, you'll love the result!