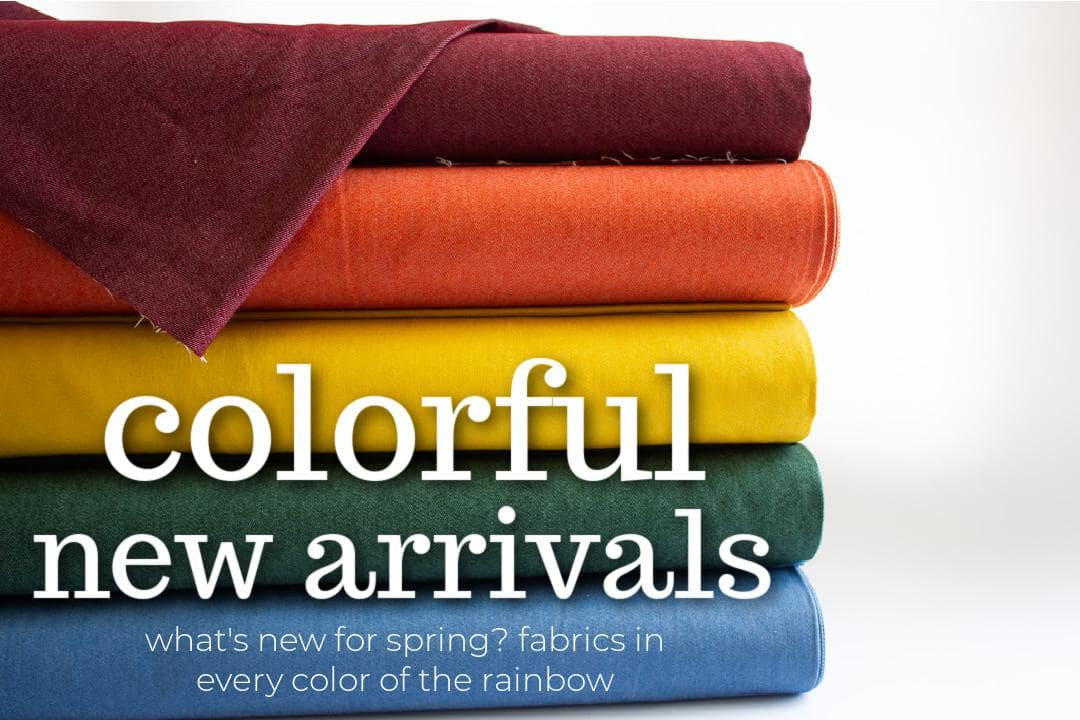 The colors of springtime are making their appearance all around us, and we're seeing these same gorgeous colors in our new fabric shipments at Stonemountain & Daughter! We're gravitating towards bright, rich tones in solids and gorgeous prints and patterns, and we're even looking at basics like denim in a whole new light. Thanks to these amazing colors of Deegan Stretch Denim, we're feeling inspired to add even more color to our everyday.

Spring ushers in the season of tees, tanks, and comfy, cool clothes. Knits and jerseys are perfect for this time of year: they make great lightweight layers for cooler days and will be amazing on their own once the warmer days arrive. We love the pretty palette created by these knits—they'll be great for tops like the Rumi Tank and the Adrienne Blouse, for dresses like Turner and Appleton, and even mixed and matched for a cute pair of Jeanne Knit PJs.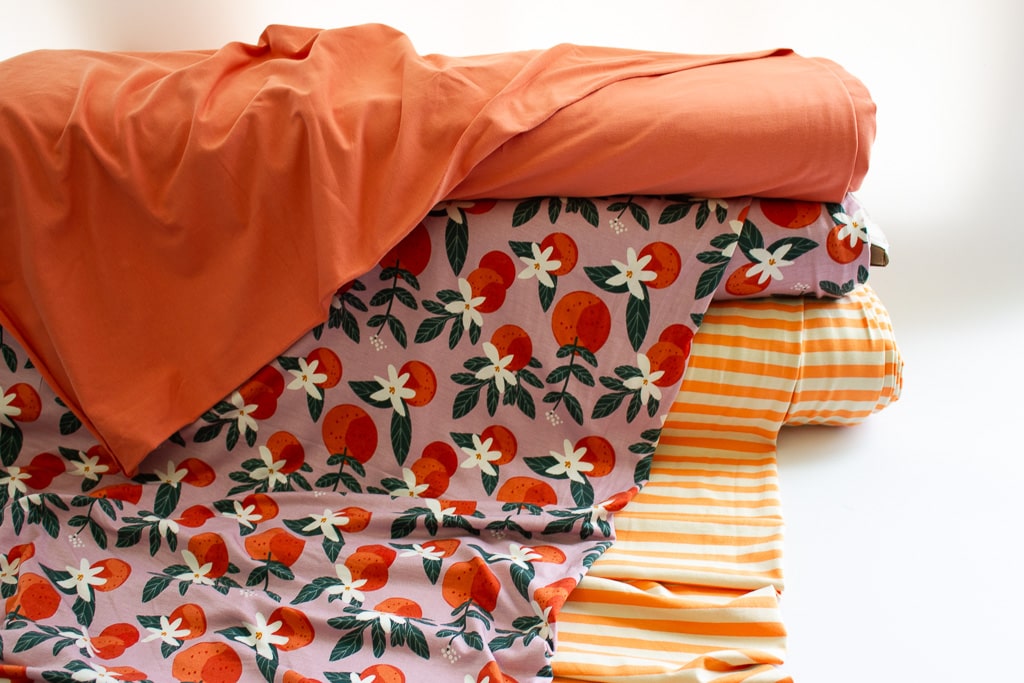 Sometimes we get a fabric in stock and it's not quite the right season for it—these wools are a great example, as spring is truly their time to shine! Depending on your climate, wool can be the perfect layer to take you through the last chilly days and nights of spring. These colorful plaids would make great shackets and jackets (we love The Arbor or the Ilford Jacket), while the wool/cashmere is a bit cozier and fancier—we think it would be absolutely incredible as a Canton Moto Jacket with a contrasting Bemberg lining!