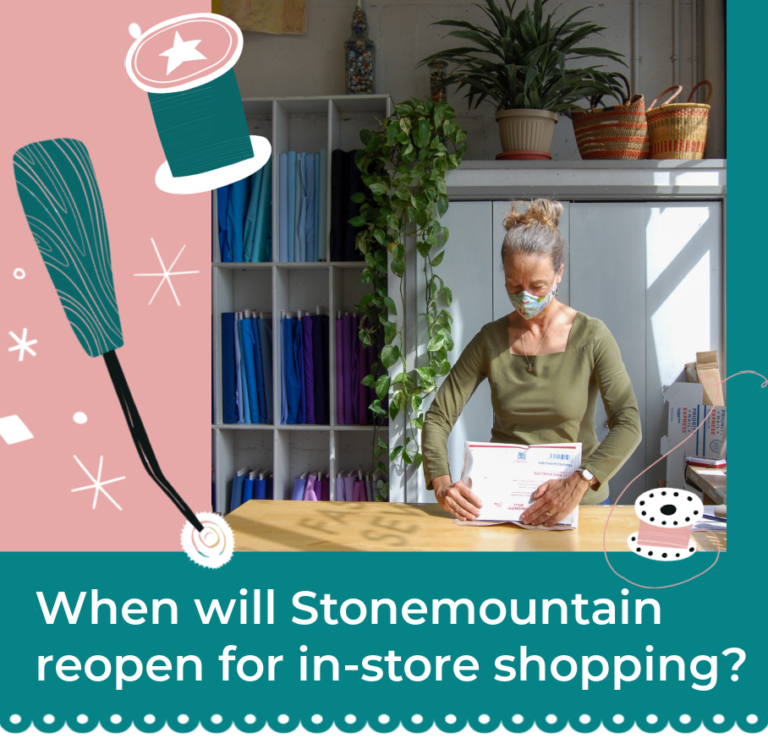 Hello friends,
As spring arrives, Berkeley is beginning to reopen. We are excited to hear that orange tier is upon us. With the opening of retail, restaurants and other businesses Berkeley will be enlivened once again. 
Naturally, we are receiving more questions about the reopening of Stonemountain. In spite of the changes in city regulations, we have decided to remain closed for in-person shopping at this time. While we anticipate the day we can welcome our community of makers back to linger over fabulous fabrics, dream up new projects, and conjure ideas with other makers, we have chosen to offer online shopping only for now.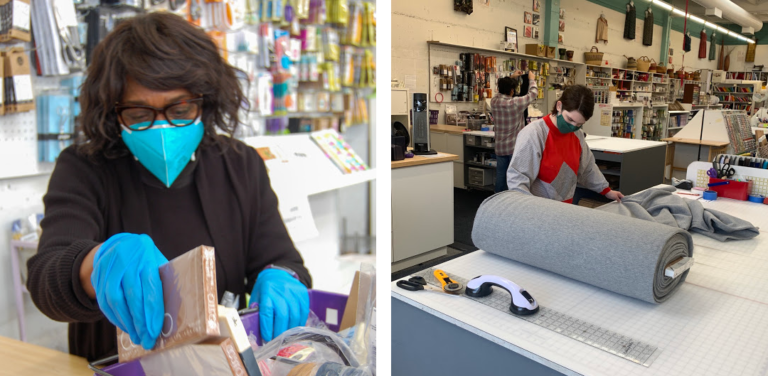 Our goal is to have the entire staff fully vaccinated before we start to bring customers back into the shop. Since a large portion of our customer population will not be eligible to make vaccination appointments until later this month, we will delay reopening.
We would like to create a space that is ideal for in-person shopping. You may remember the layout of the shop before we closed for the pandemic, but today the shop looks very different. Over the past year, we have transformed the space from a retail shop to a working warehouse, so we could continue to serve you online in the most efficient ways.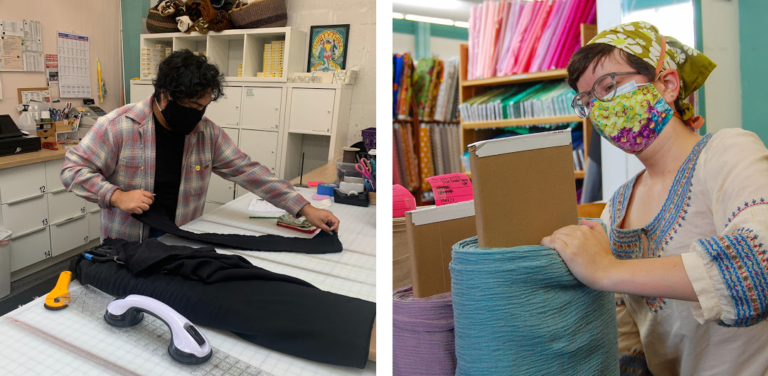 Re-opening our physical store while still being able to effectively serve our expanded online customers is both exciting and daunting. We aspire to create a shop that is accessible and welcoming to all without worry of line ups and capacity. We're not yet sure how this will all take shape, but we're committed to a vision that would provide you with the full Stonemountain Experience.
As we continue to evaluate the steps needed to transfer our working warehouse into a customer-ready shop once again, Stonemountain & Daughter Fabrics will continue to serve you online.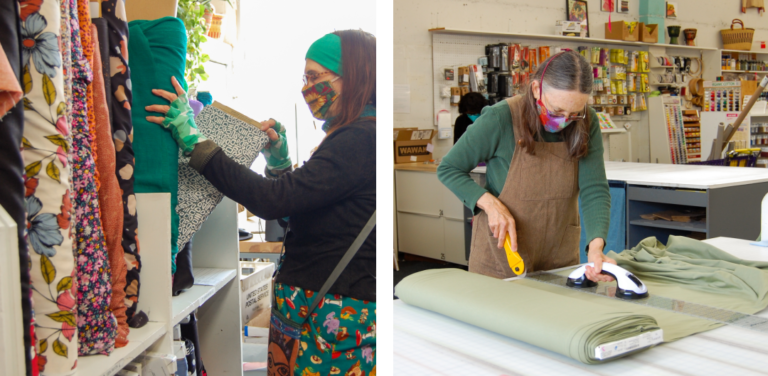 We miss you. We miss hearing about your sewing projects. We miss your excitement about fabulous fabrics. Please continue to share your projects by tagging us #stonemountainfabric on Instagram—we'd love to see what you're working on!