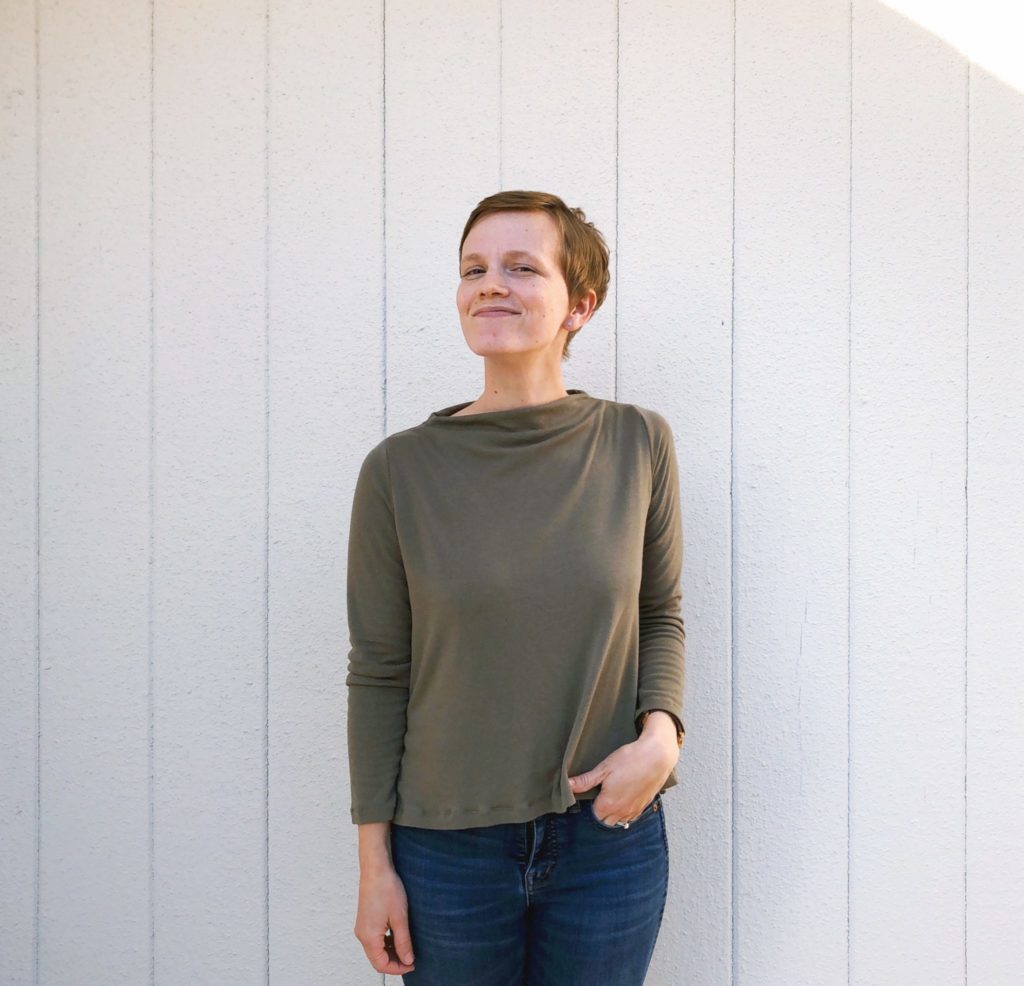 Elise is a powerhouse of inspiration. She sews, knits, does home DIY projects, raises two children, and has created the Get to Work Book planner AND authored the book Big Dreams, Daily Joys. We love her attitude toward tackling projects: set a goal, divide it into smaller steps, and work on it consistently. This can be applied to most anything in life, but is especially nice for sewing on a busy schedule. Thanks to Elise, we've learned that sewing 20-30 minutes a few times a week can be just as effective as a marathon sewing session (and is usually more enjoyable!).
Another thing we admire about Elise is that she is very aware of what she wants to sew and how it will fit into her life. She's very much a "cake" sewist—her wardrobe is full of easily wearable, thoughtfully made pieces that coordinate well and work for her lifestyle. Her Stonemountain Sewist project fits into this beautifully! She made a Toaster Sweater 2 by Sew House Seven in our Bamboo/Merino Jersey for a soft, cozy, and machine washable garment that's perfect for Southern California winters.
Why did you choose this fabric?
When I looked my closet this winter, I knew I wanted a few more long sleeved tops. I don't currently have much green in my closet and was super drawn to the color of this Bamboo/Merino Jersey.
What do you especially like about the fabric?
It's so soft! And it sewed up well.
How did you pre-treat/launder the fabric?
I machine washed cold and then dried in my machine as normal. I am not precious with my garments (unless they are hand knit).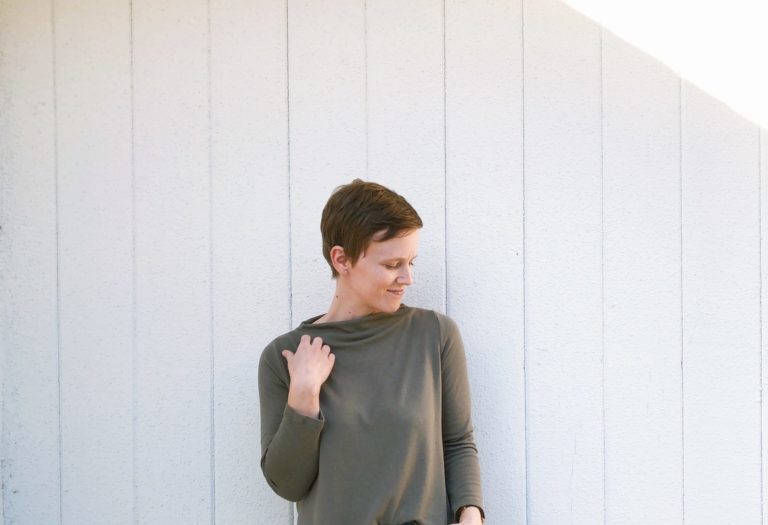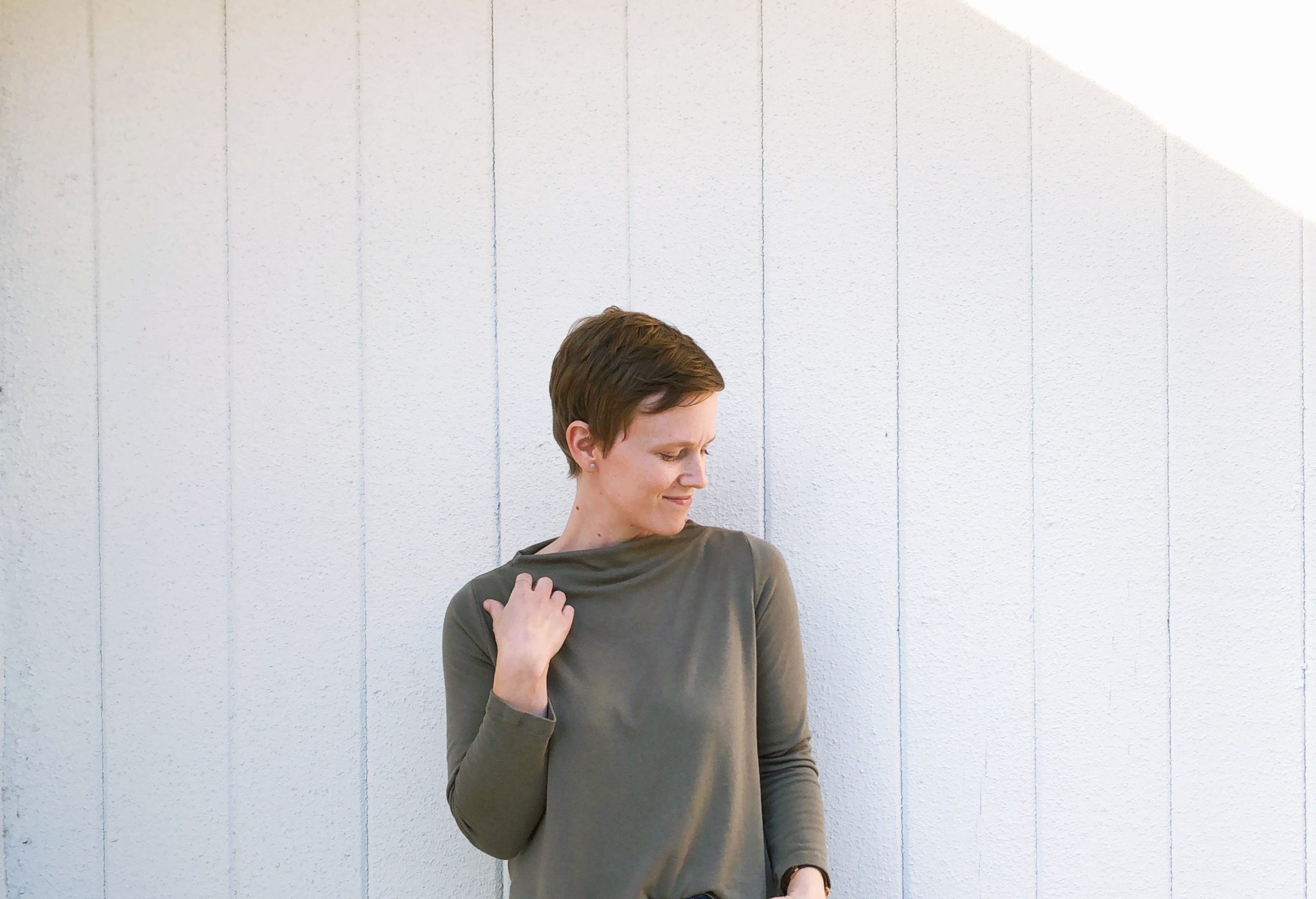 What pattern did you make?
Sew House Seven's Toaster Sweater 2
What size did you make?
XS
Did you make any modifications?
I shortened the sleeves quite a bit (maybe 2.5 inches) because I tend to like more of a bracelet length sleeve. I also worked a bit on the neckline to catch the facing in the sleeve seam allowance so there wasn't extra fabric flopping around up top.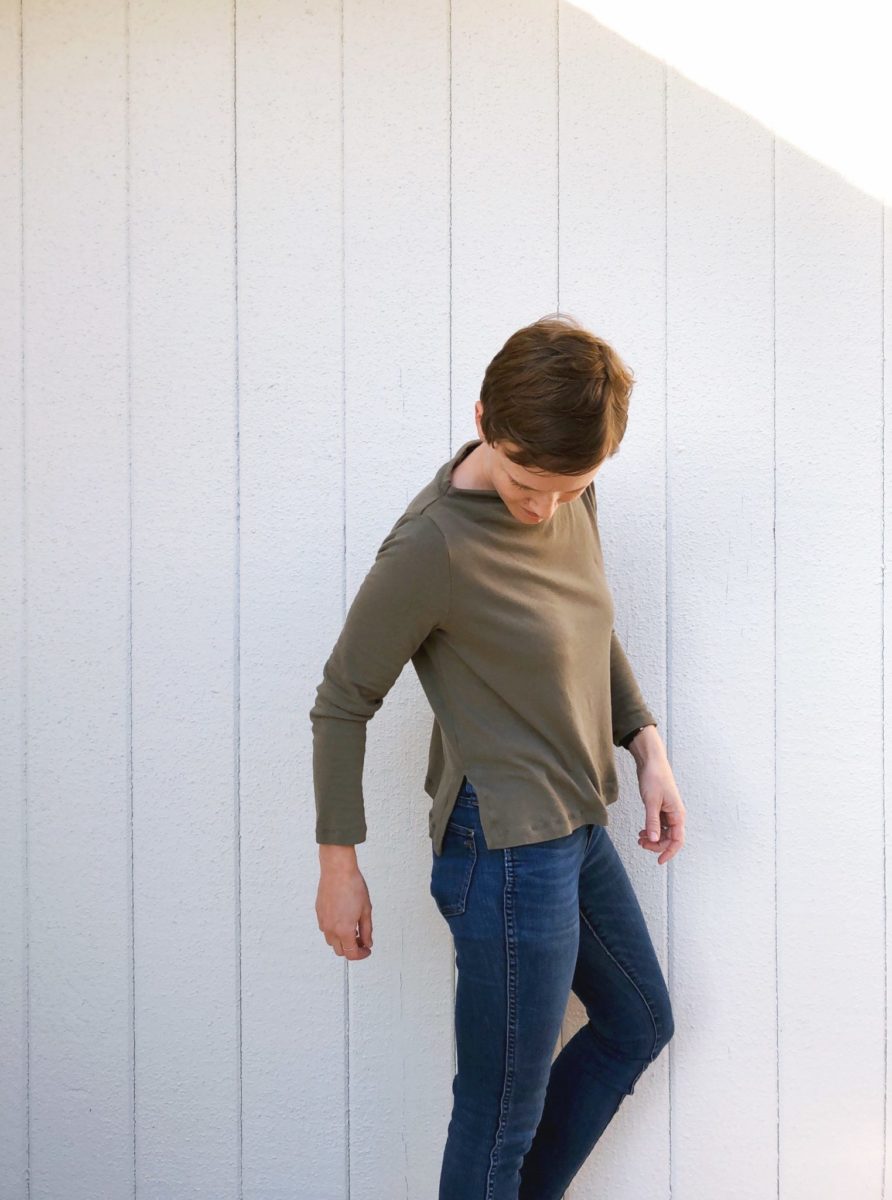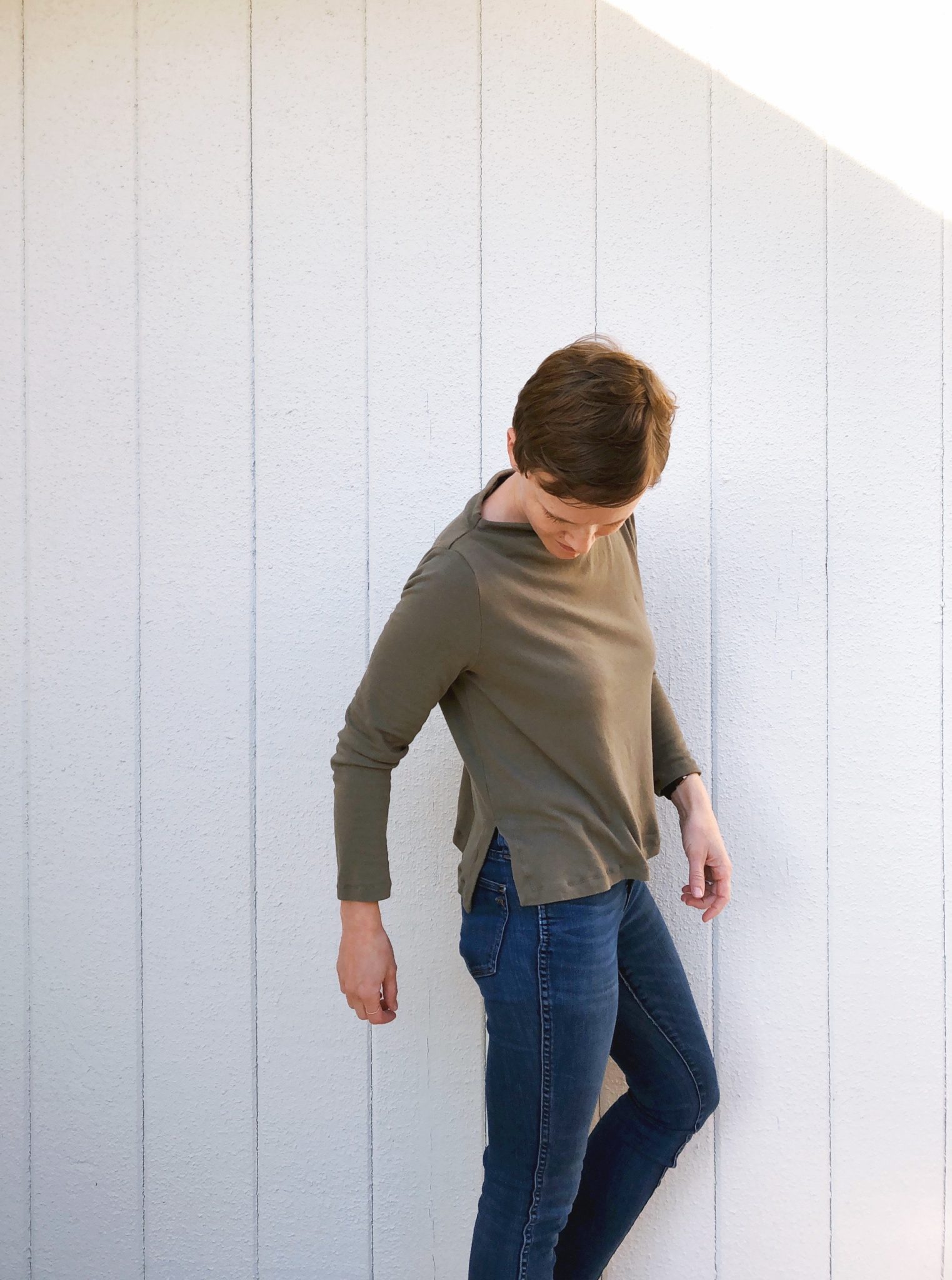 Did you use any special notions or tools for your project?
I used Wonder Tape to secure the hem in place before sewing.
Is this garment your typical style? How will it fit into your wardrobe?
Yes, I think so! My goal for 2020 is to make super-wearable/bummed-it's-in-the-wash garments. I think I will wear this for the rest of the winter with jeans and then probably in the spring with shorts.
What else would you like to share about your project?
This was a fun pattern! I would recommend it for sure.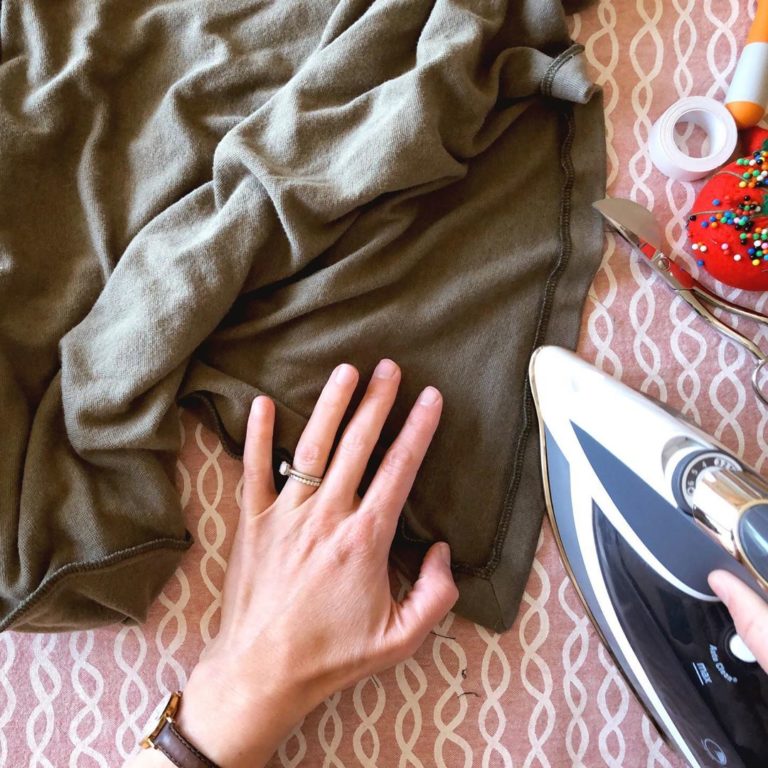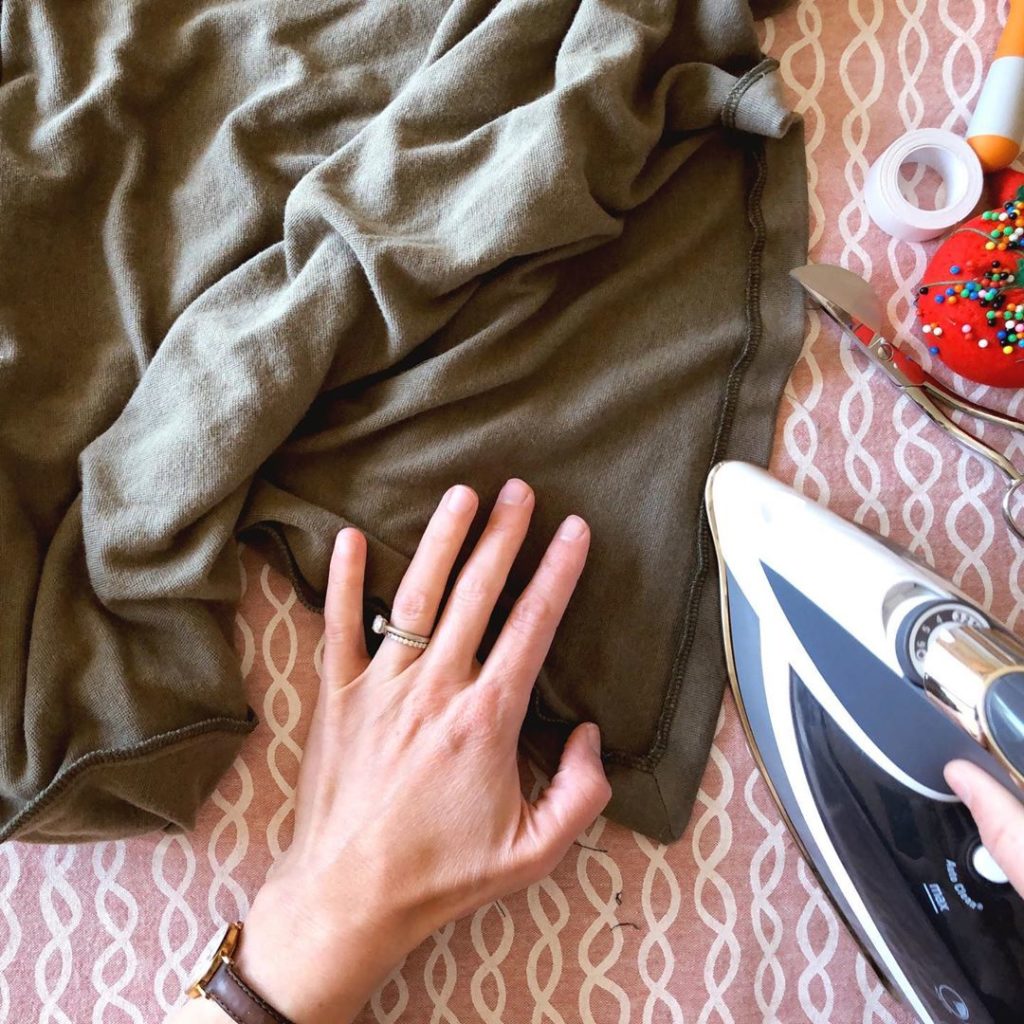 If there are any gaps in your me-made wardrobe of basics, this Bamboo/Merino Jersey is just the thing for building up a collection of tees, sweaters, and tanks. The combination of rayon and wool makes for a super soft and beautifully drapey fabric. Merino is antimicrobial, breathable, and machine washable, so garments made from this fabric can be worn and washed time and time again.
Elise, thank you so much for joining our Stonemountain Sewists team and being a regular source of inspiration for us 🙂
Be sure to keep up with all that Elise is doing on her Instagram and blog!