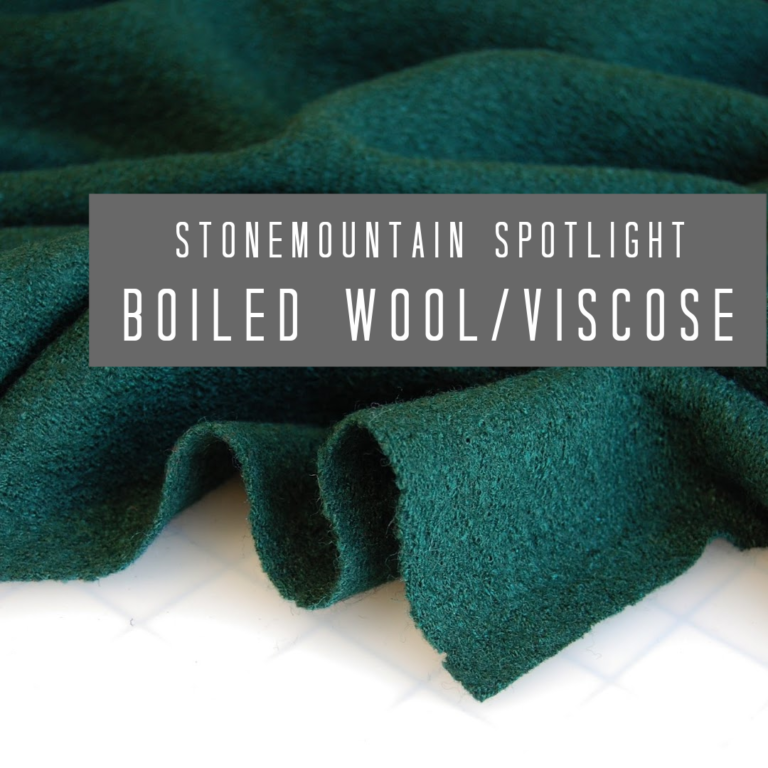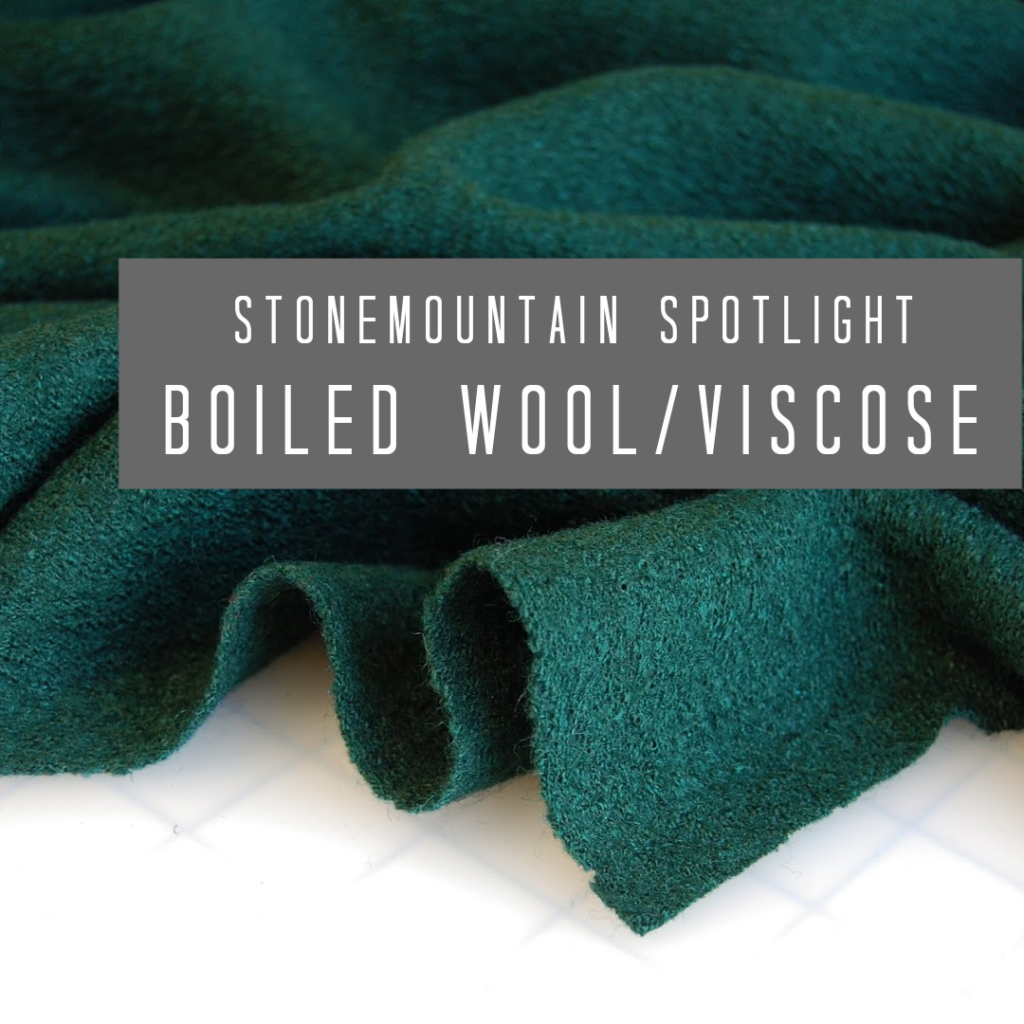 Welcome to another installment of our Stonemountain Spotlight! This time we challenged our staff to create garments out of one of our favorite autumn/winter fabrics, Boiled Wool/Viscose. Like traditional boiled wool, this fabric is dense and warm, but the viscose content adds beautiful drape. This makes it quite versatile—you can use it for coats, flowy cardigans, and everything in between! Because the fabric does not fray, it is perfect for use in unlined garments or those with raw edges.
For this Spotlight, we're going to let you in on the staff's creative process like never before! You will get to see their initial design inspiration this week, their sewing projects in-progress next week, and finally, the finished wool/viscose garments in mid-November. We can't wait to see (and share) what our amazing staff creates, and we hope you'll join us in making something out of Boiled Wool/Viscose this month!
Starting Sunday November 1st through Thursday November 26th
save 15% off on boiled wool/viscose using code SPOTLIGHT15
Valid while supplies last. Discounts may not be combined or applied retroactively.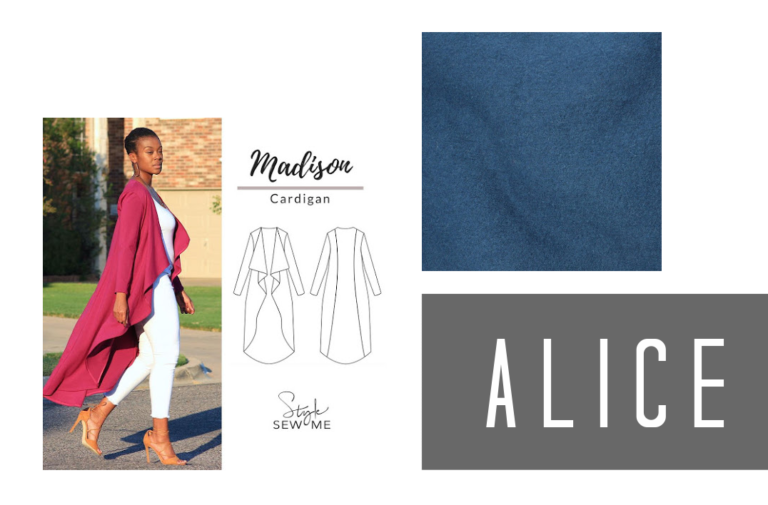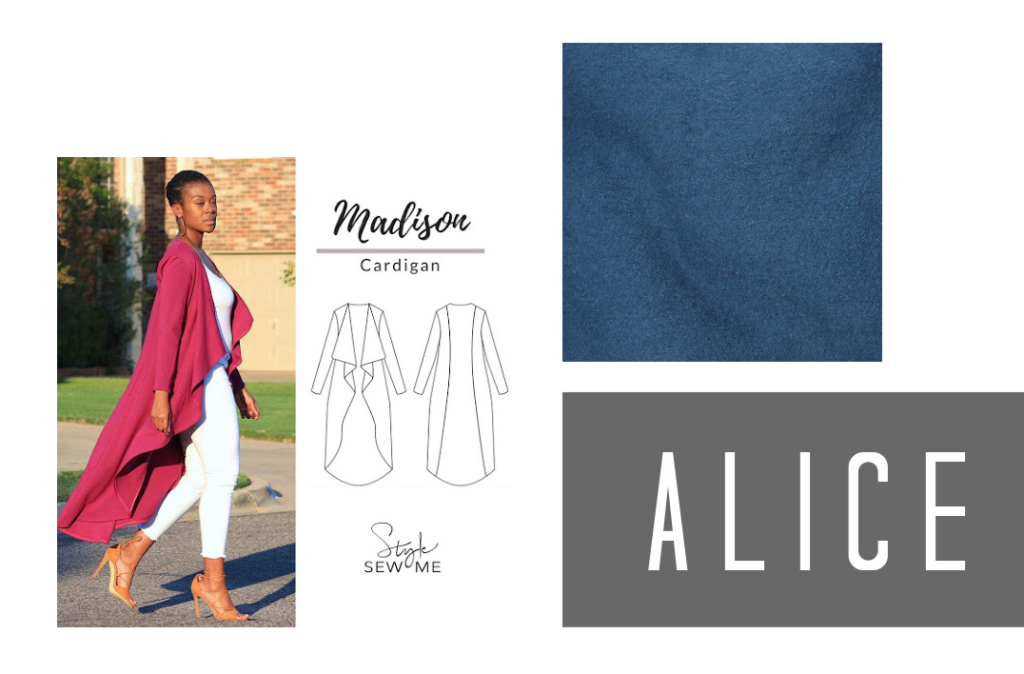 Alice is going to sew the Style Sew Me Madison Cardigan in Dark Peacock wool/viscose. This will be a beautiful addition to Alice's autumn wardrobe, and we can't wait to see how it turns out!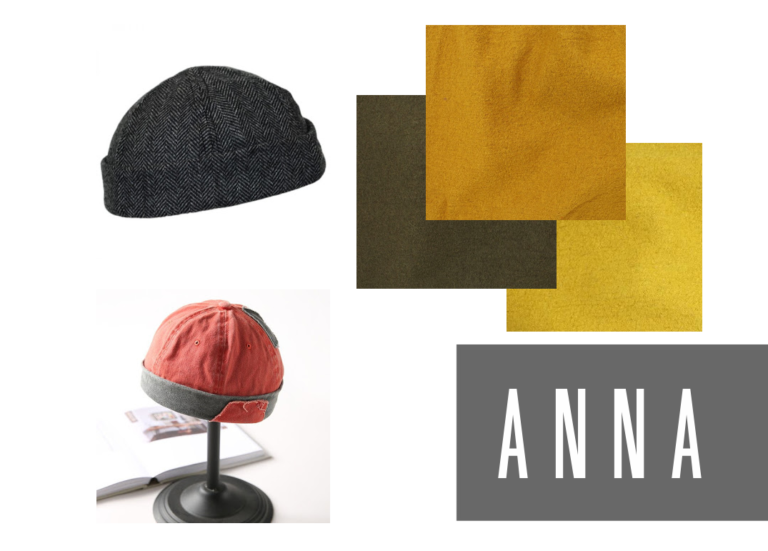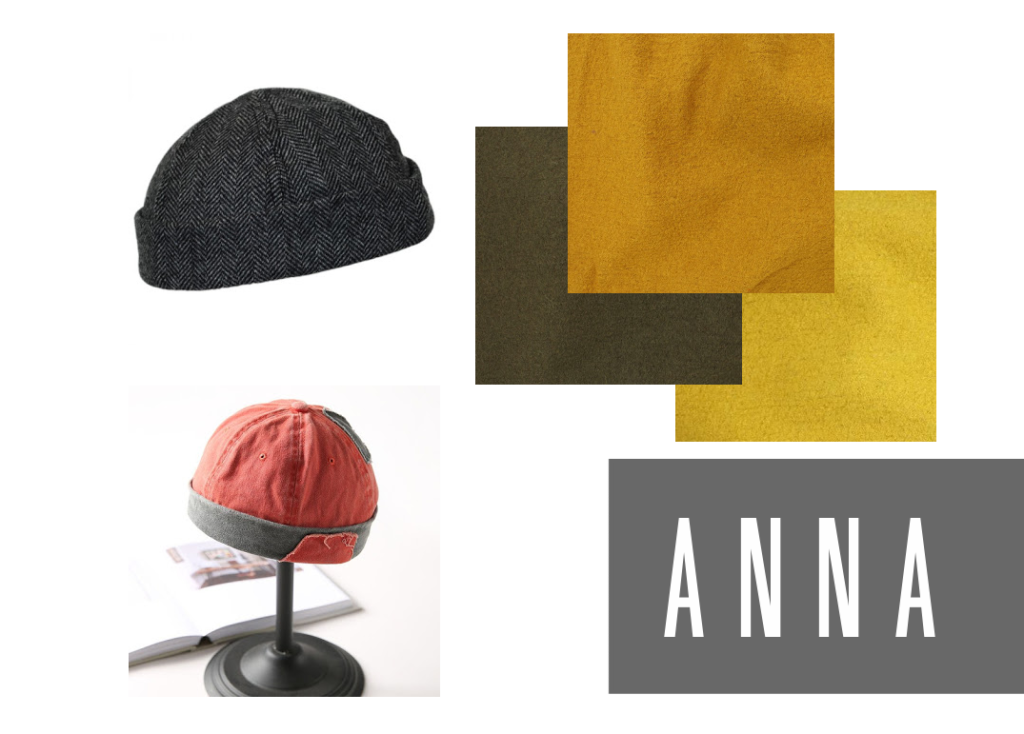 Anna will be using boiled wool/viscose in three colors: Citrus, Saffron, and Dark Olive, to create her own pattern based on a favorite hat. Anna says: "I bought the inspiration for the 6 panel brimless cap in Hong Kong in 2017, and copied the pattern & made several iterations in cotton. I'm excited to try one in wool! I'm not a beanie person, so I'm looking for something cozy!"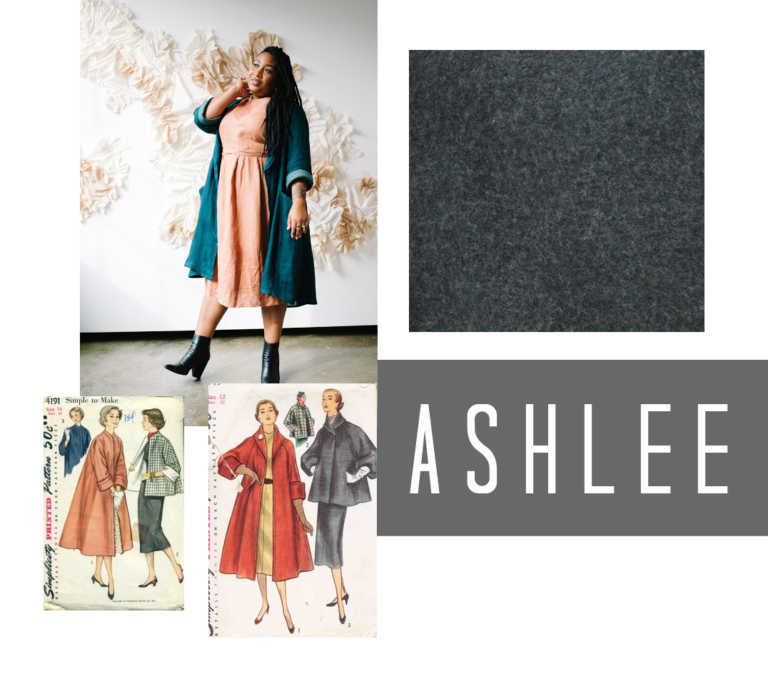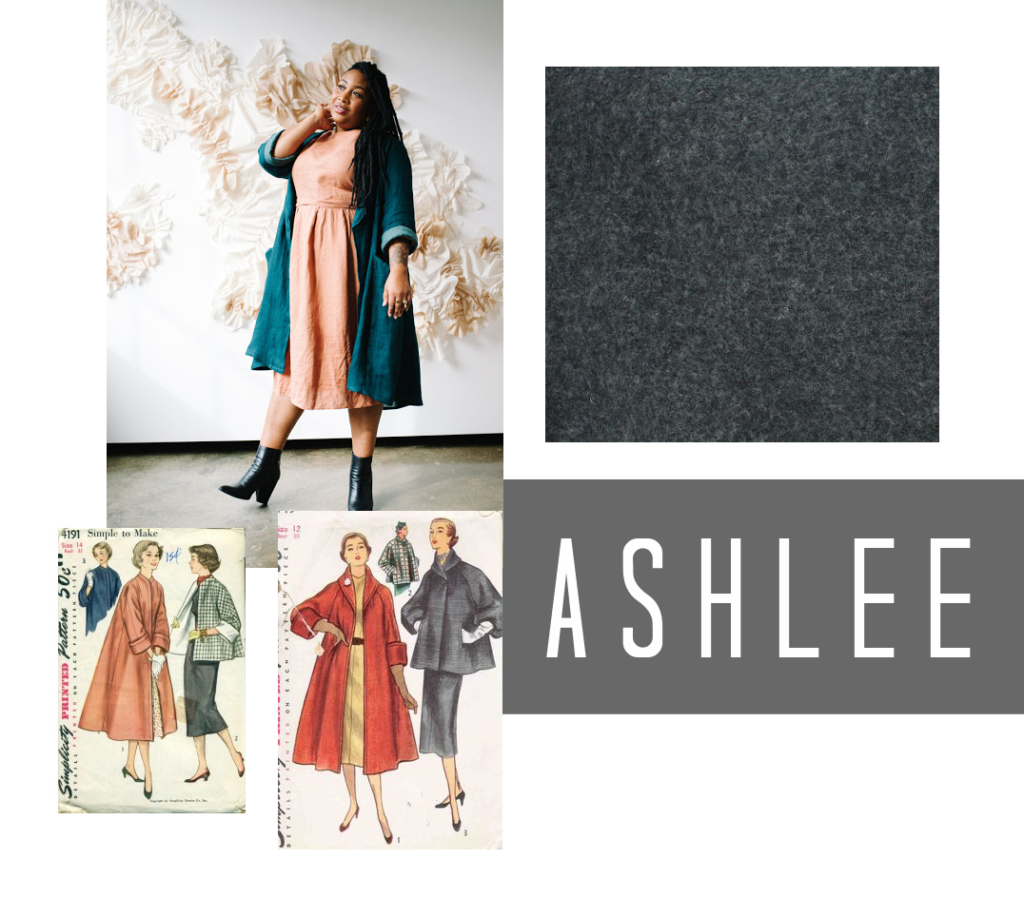 Ashlee will be creating Sew Liberated's Lichen Duster in Dark Heathered Grey. Ashlee says: "I've always wanted a duster, they're just so elegant and cool. Do I think this because some of my favorite sci-fi heroes wear them? Possibly. Is it my love of those 1950's swing coats? Possibly. Either way this project is a fulfillment of my younger self's dream for a long coat."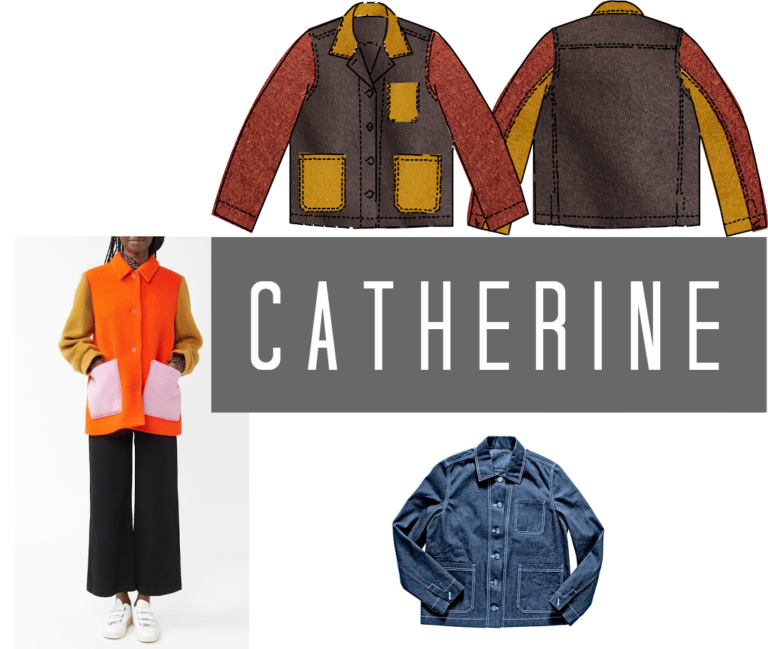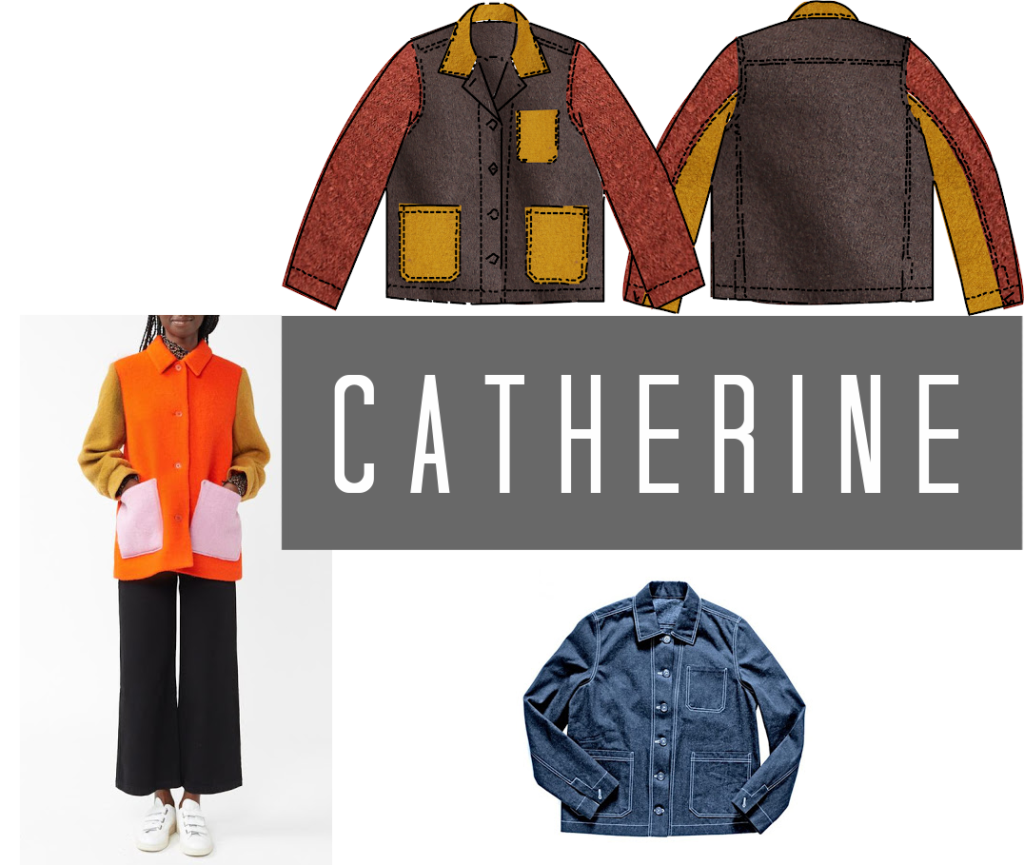 Catherine found ready-to-wear inspiration for a colorful twist on the Merchant and Mills Ottoline pattern: "I'm inspired by this jacket and want to do some colorblocking with a few colors."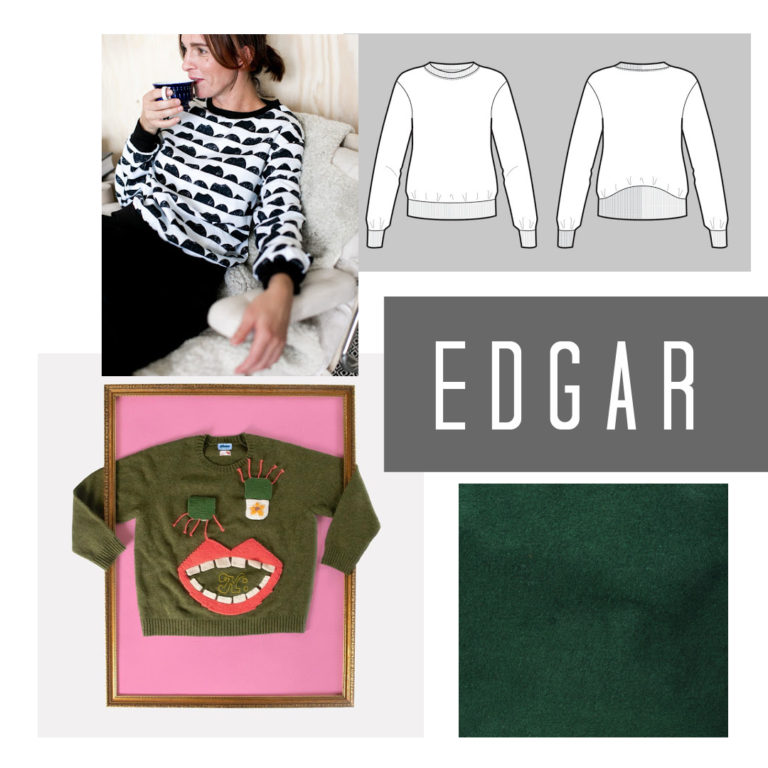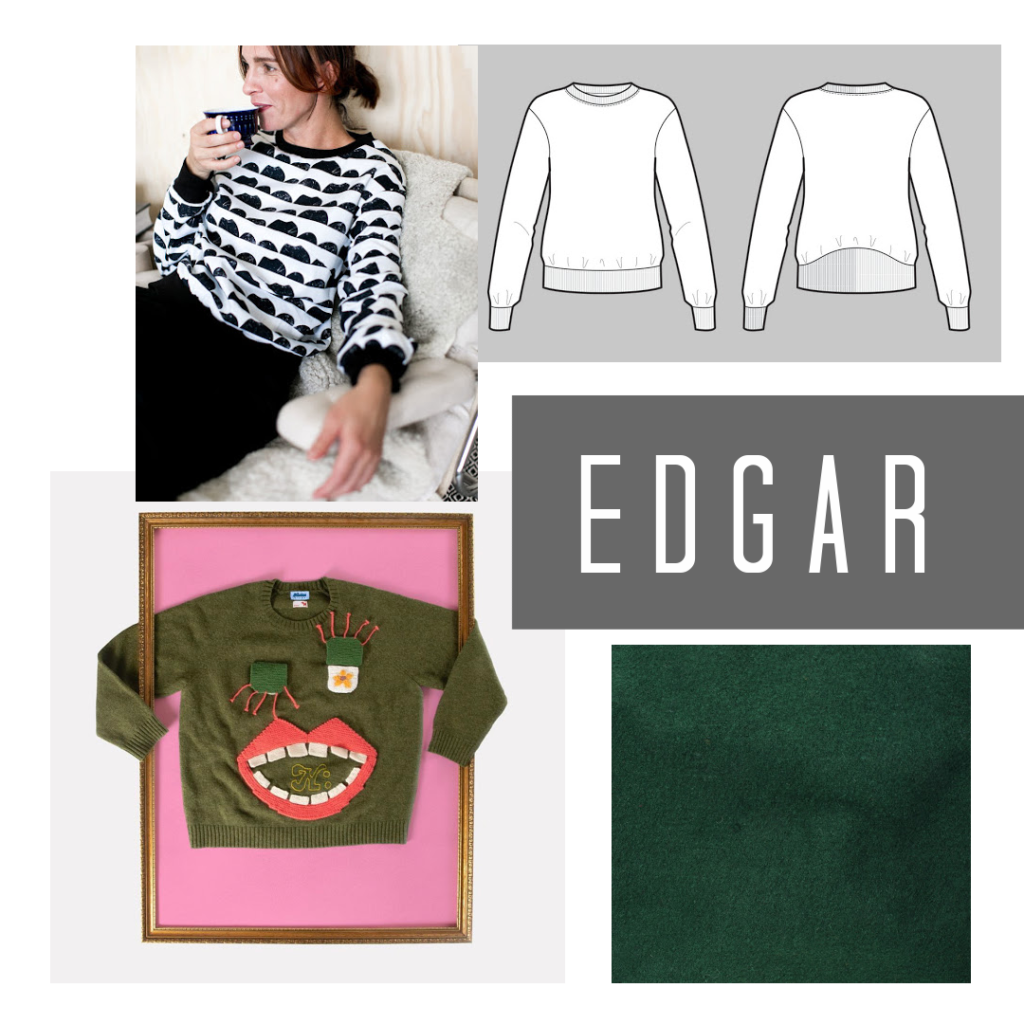 Edgar has selected pine wool/viscose to make an Assembly Line High Cuff Sweater. Edgar says: "I'm in love with a cropped crew neck sweater. So my project was inspired by an Icelandic artist, Yrurari, who makes such fun sweaters that are very conceptual."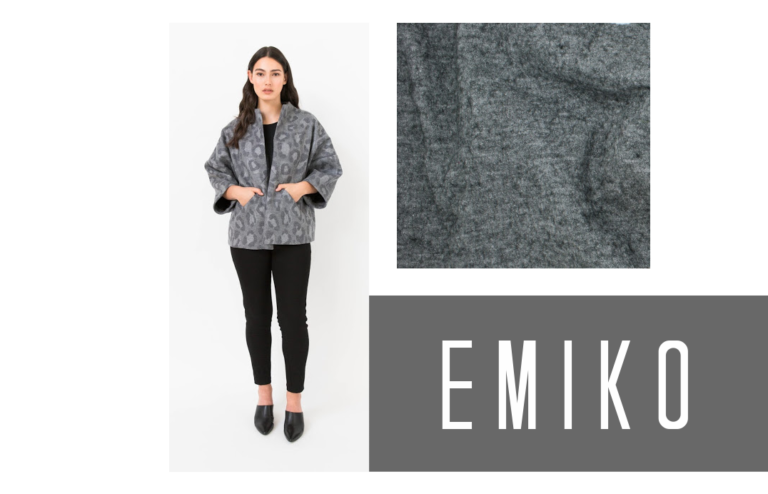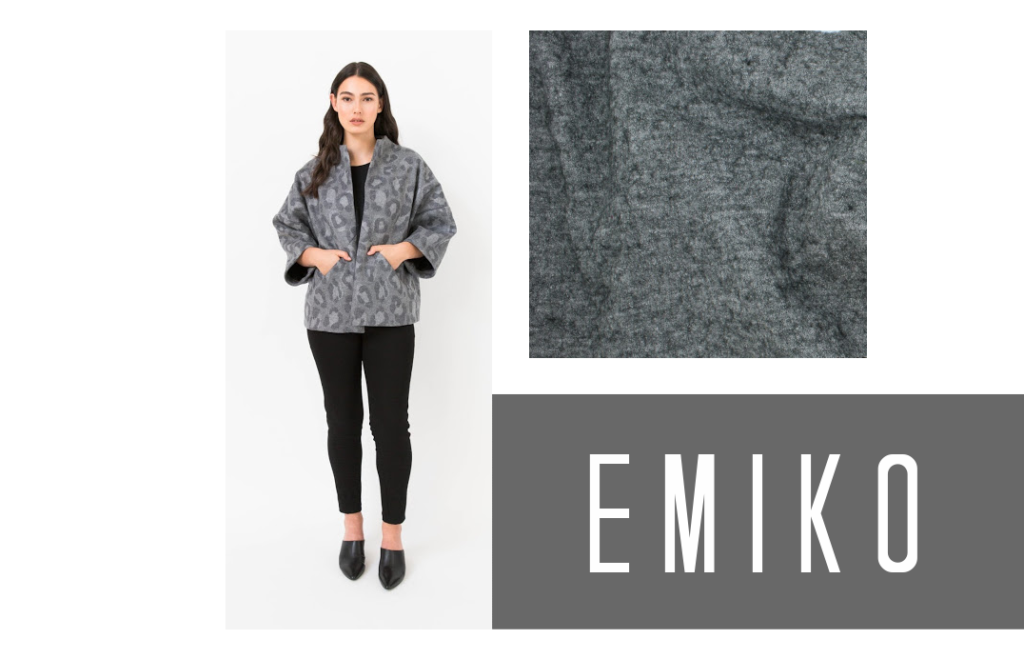 Emiko will be making a heather grey Sapporo Coat for this Spotlight. Emiko says: "I have been wanting to make a Sapporo Coat for a long time, but was undecided about what material to use, and was inspired by the beautiful texture of the boiled wool."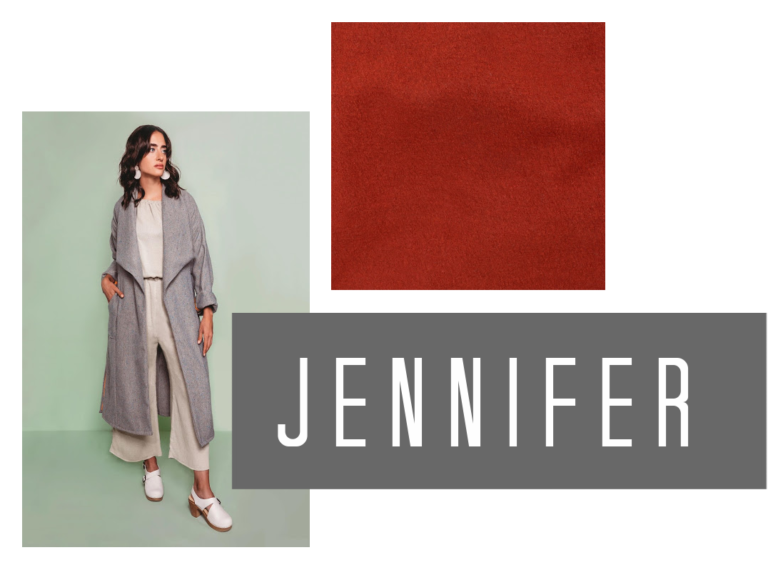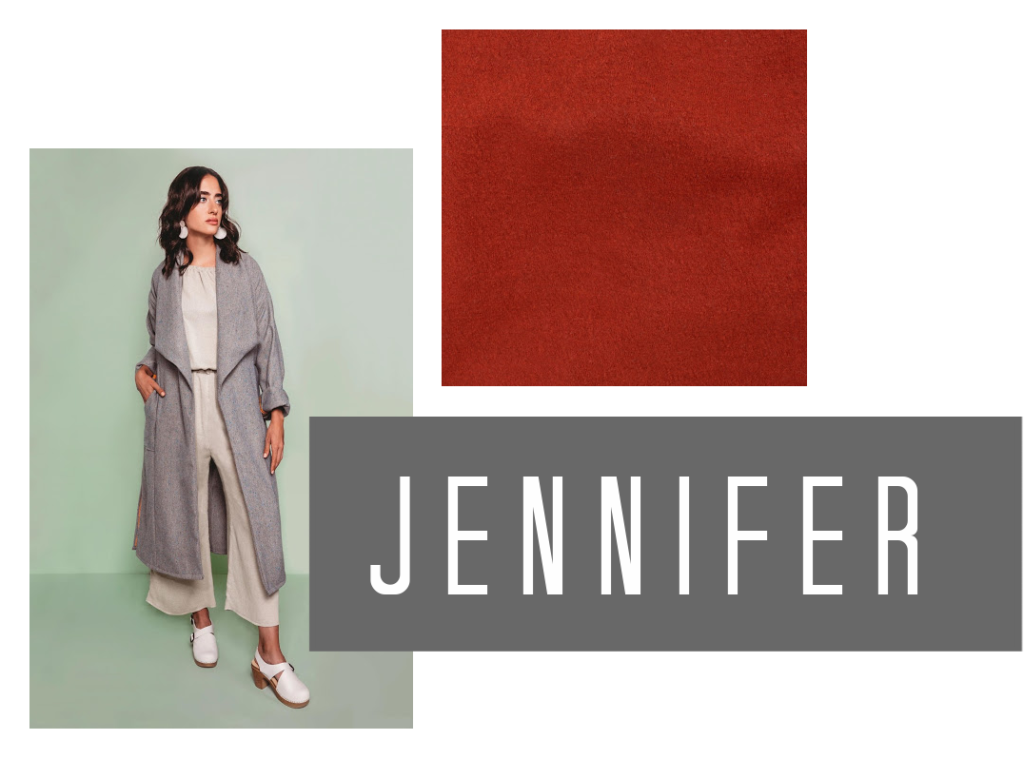 Jennifer will create a Friday Patterns Cambria Duster inspired by the colors of autumn foliage– we think the paprika wool/viscose is a perfect match for the beautiful tones we've been seeing in nature.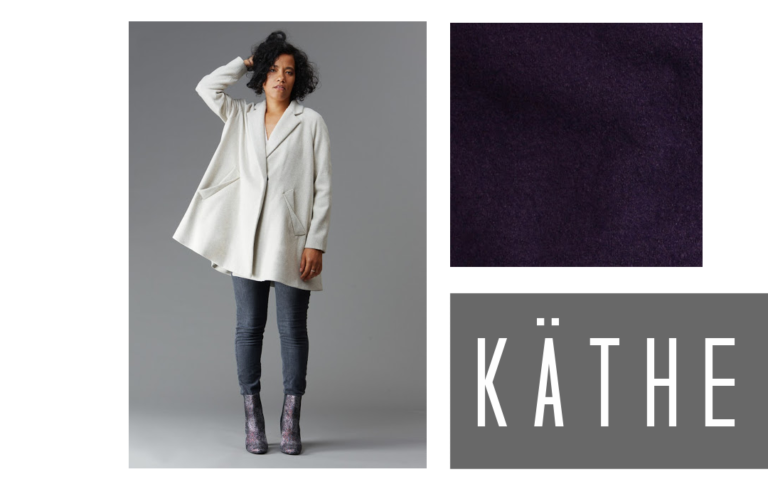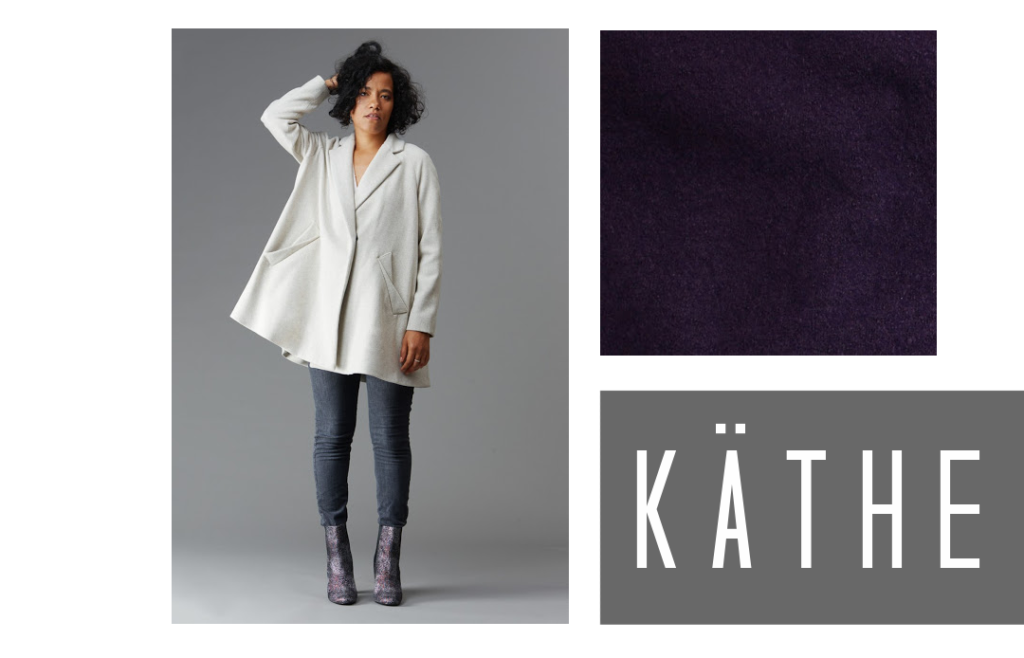 Käthe just got a new bike and is envisioning a purple Opium Coat for the most regal of autumn bike rides. Käthe says: "I need a winter coat and I always like a swing pattern. Raglan sleeves are tantalizing. Seems like plenty of room in this pattern for bike riding freedom of motion."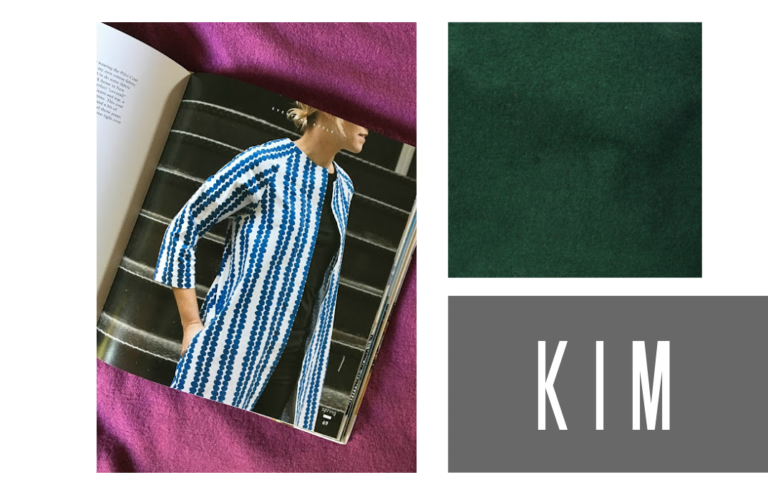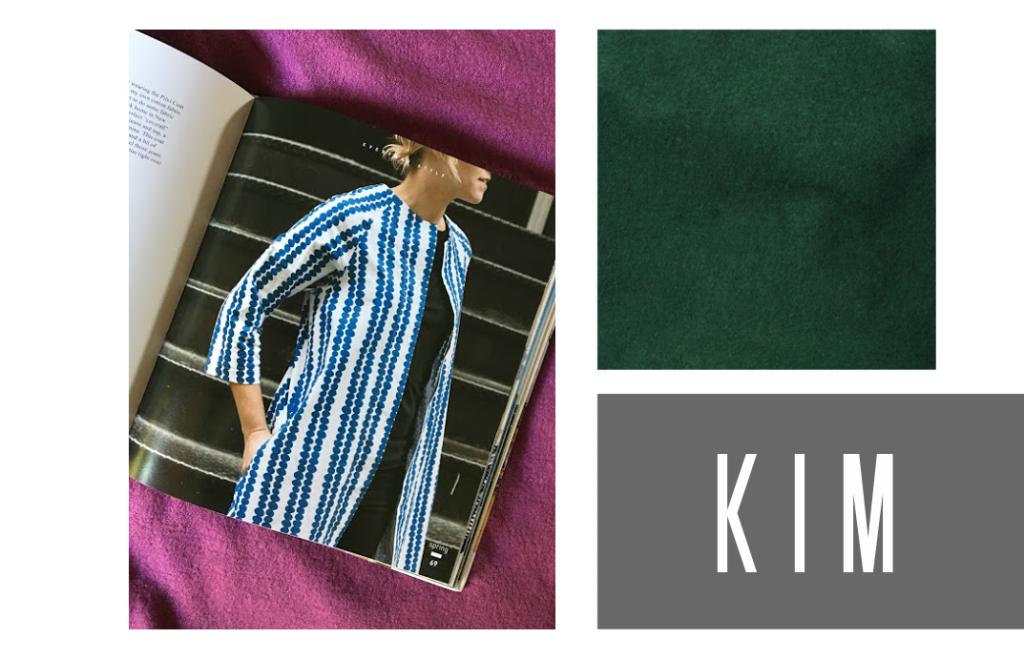 Kim has selected wool/viscose in pine for her Spotlight project, the Pilvi Coat from Everyday Style by Lotta Jansdotter. Kim says: "I have seen this coat hanging in store since I started working here and love how it looks and since coats are not really my thing to make this will give me the opportunity to make one too."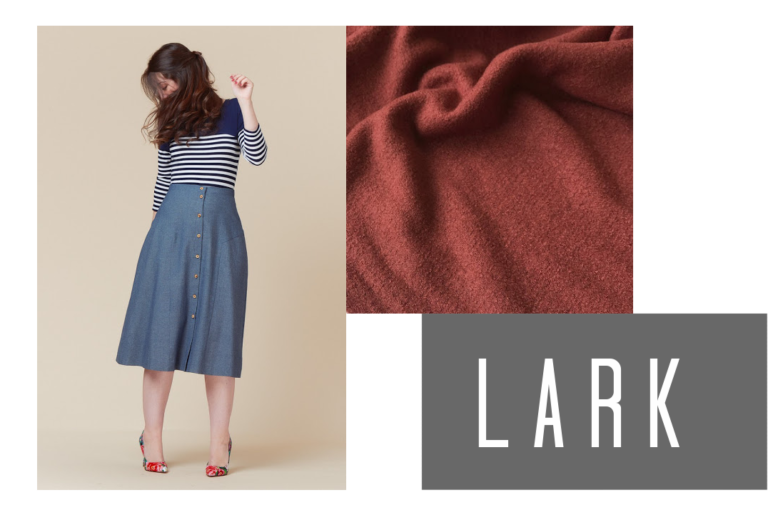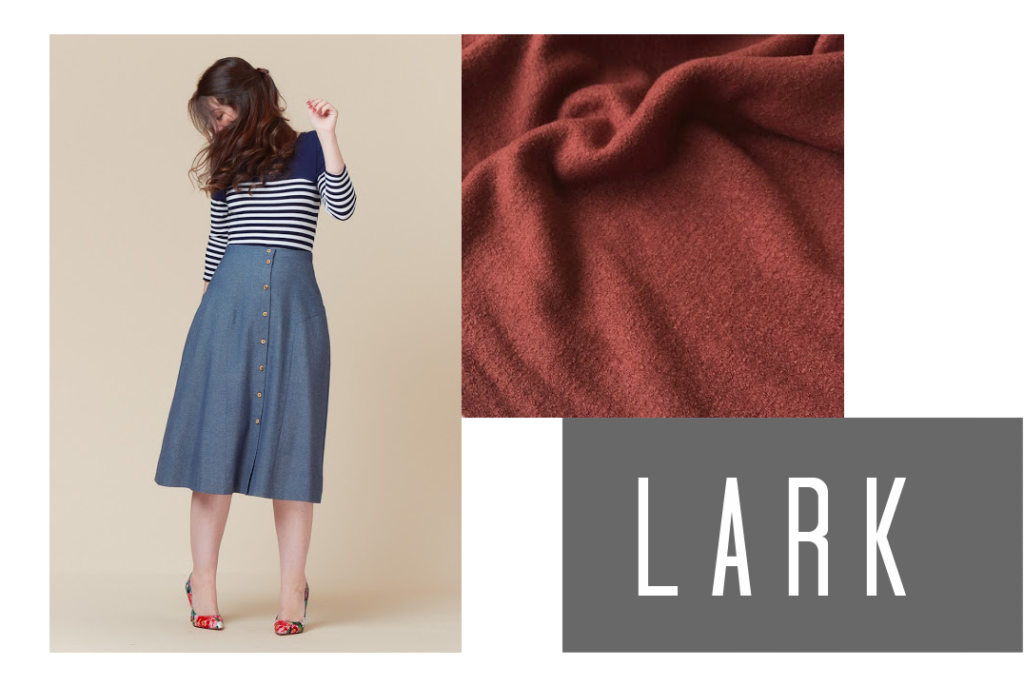 Lark will be creating an Azara by Deer and Doe using brick wool/viscose. Lark says: "I'm inspired by vintage fashion at the moment. I'm looking to create a skirt that can be worn through the fall and winter."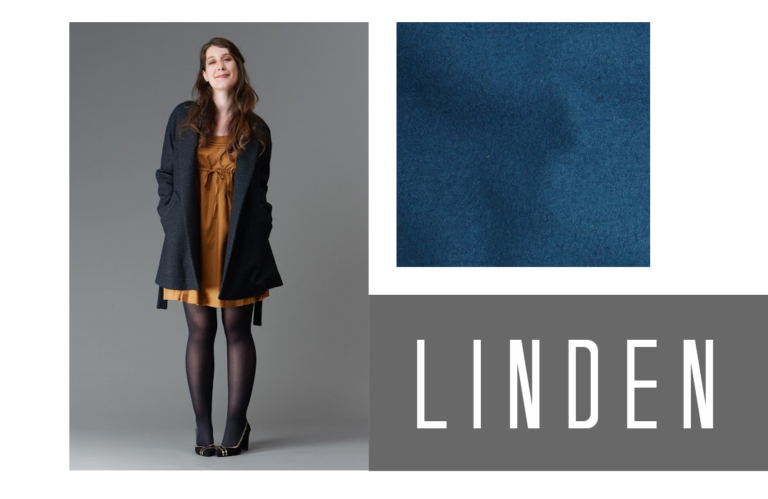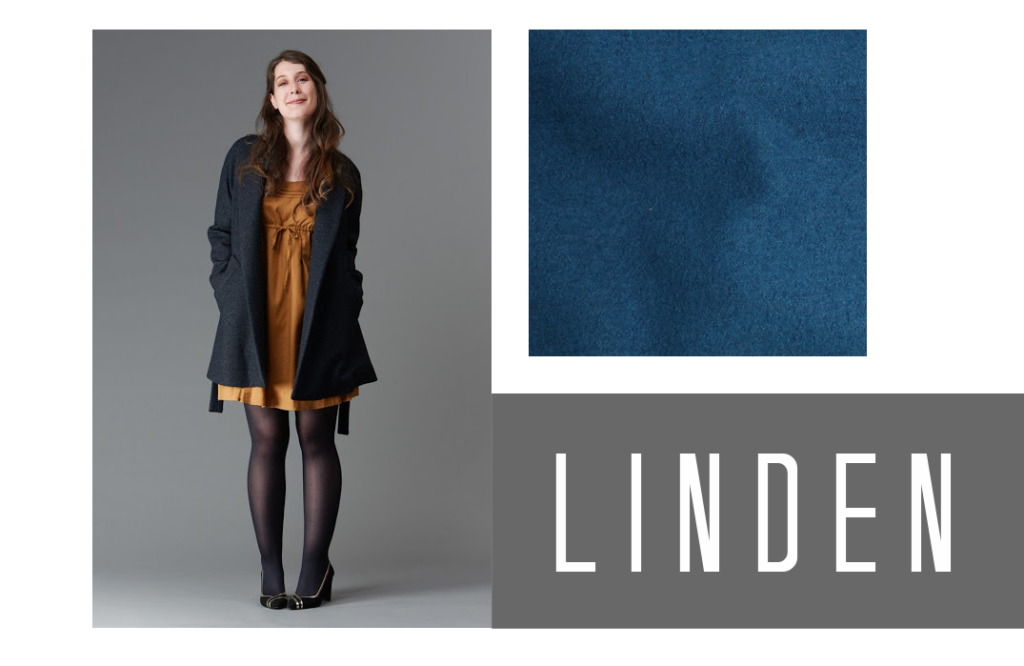 Linden is seeing this Spotlight as a perfect opportunity to try a new technique while sewing the Opium coat: "I've been wanting to learn to make welt pockets for a while, and the origami welt pockets were inspiring!"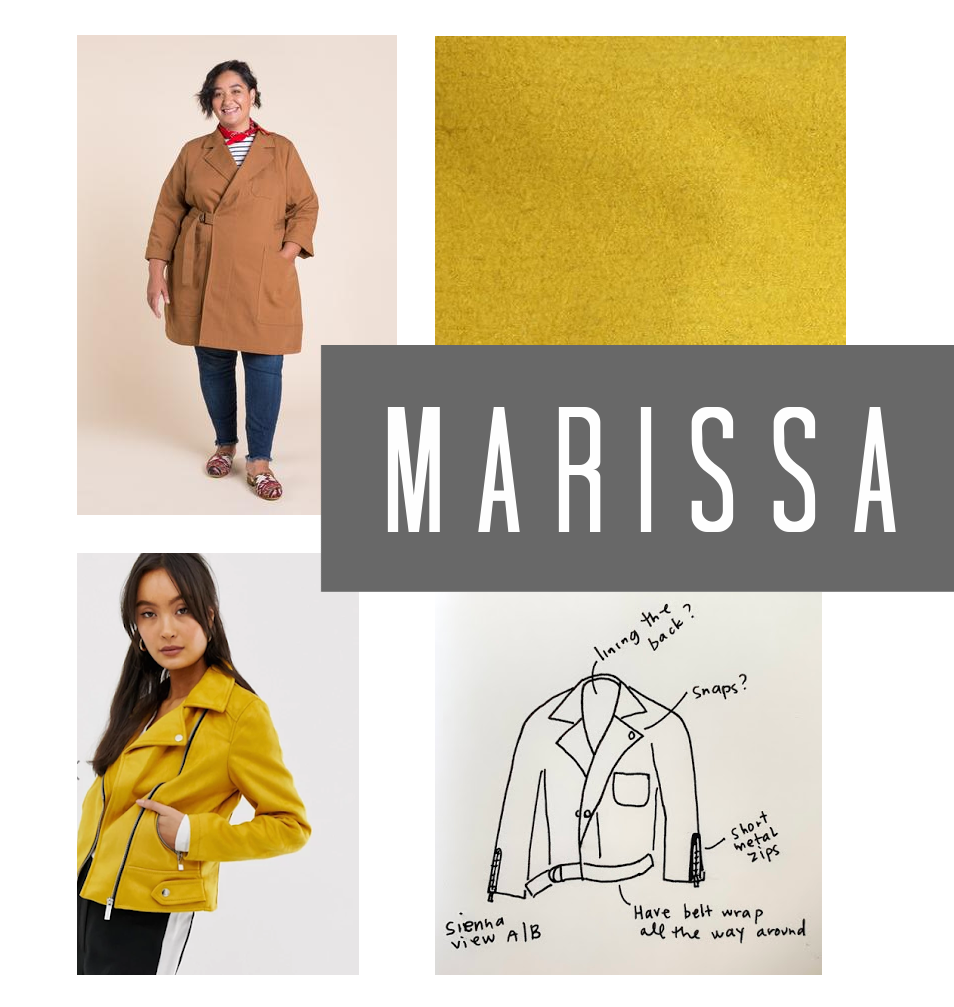 Marissa is planning to use citrus wool/viscose to create her dream jacket: "I've always been drawn to the idea of a wool motorcycle jacket— I love the structure and all the details, but I'm not so much a leather jacket person. Boiled wool is definitely more my speed! I'm going to use the Closet Core Sienna pattern as a starting point and go from there."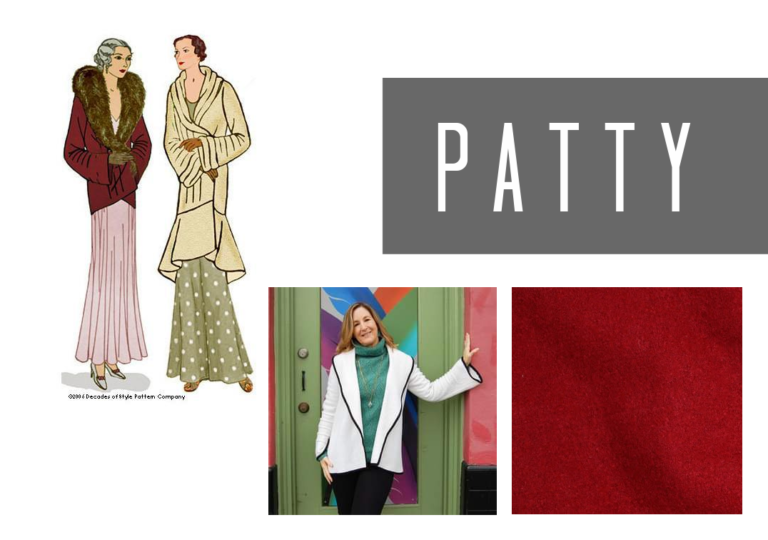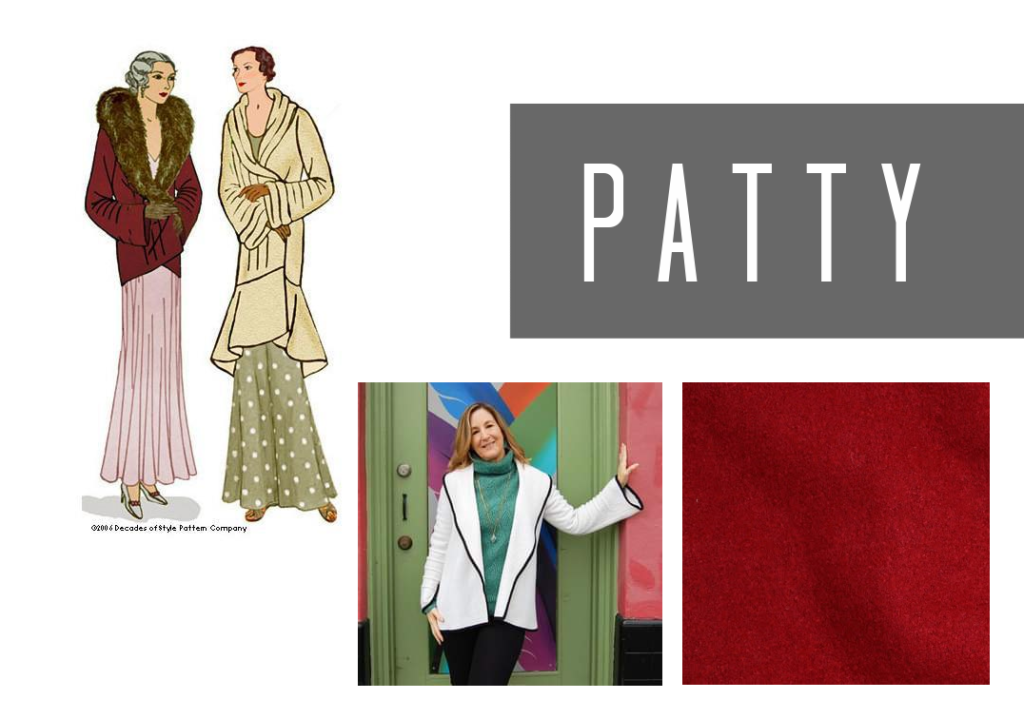 Patty says: "I thought right away that I'd like to make the Decades of Style Parisienne Coat, but I wanted to do it without that flounce at the bottom. I looked online to see if anyone had made it that way, starting in the usual places (patternreview.com, etc.) but nothing. And then, I found one…and who was wearing it but (Stonemountain and Daughter's resident Fabric Lady) Suzan, standing in front of the store, and hers was made in the same boiled wool/viscose we're planning to use!" Patty got to try on Suzan's jacket, so she's feeling confident in her pattern choice. Patty will be making her coat in the red wool/viscose.
Thanks to our staff for sharing their ideas for Boiled Wool/Viscose! Stay tuned for next week's post to see how their projects are coming together.