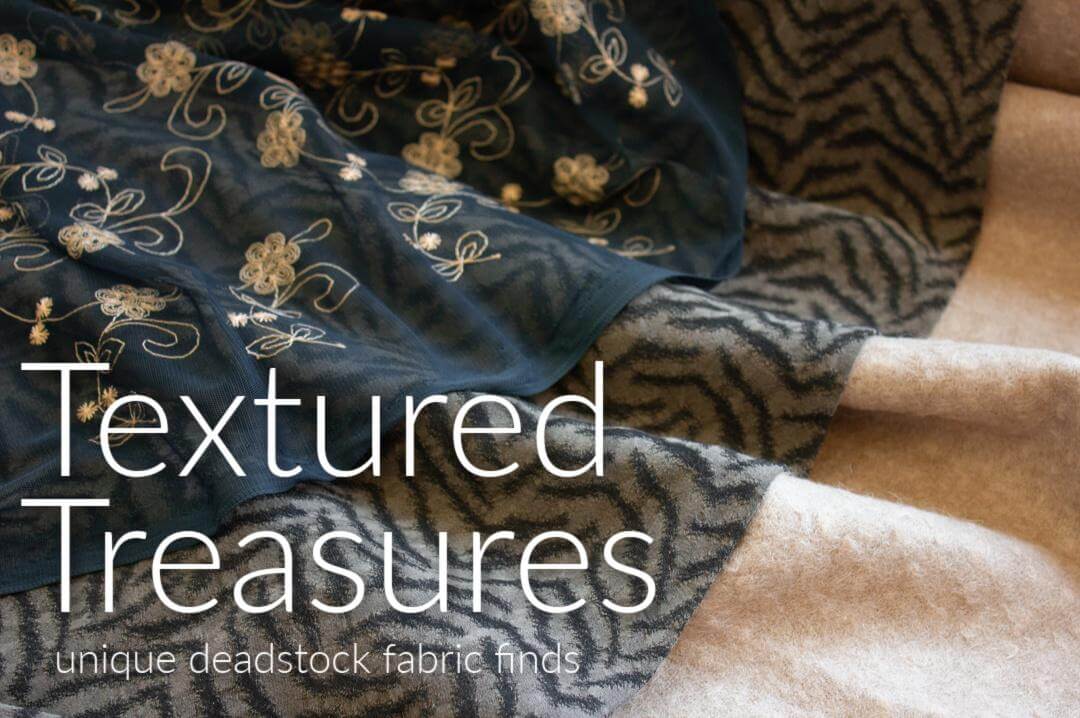 While sewists usually search for fabrics by fiber content, pattern, or color, there are many ways to explore our collection! One interesting way to explore fabrics is by texture. Texture is created by weaving (or knitting) fibers together to make a fabric, but that's not all—the texture of the fibers contribute, as do any special washing treatments applied to the fabric after weaving. If you're on the lookout for great texture, our deadstock fabric collection is the perfect place to start. Our collection of deadstock includes some of the most unique fabric textures in the entire shop—which we're featuring today, to inspire your fall sewing!
Our first group of textured textiles are assembled in the photo above. This washed rayon has an unusual, ripply texture that's perfect for a top like the Sudley Blouse. We'll layer an embroidered tulle over a silk or rayon lining to create a unique Fiore Skirt that will be fun to dress up in this fall and winter. A bulky, textured wool coating is best showcased in a no-frills coat pattern like the Grodin.

Often called sample cuts or designer ends, deadstock fabric is left over from textile mills and/or the fashion industry. Over the past several months, we have stocked some incredible, high-quality designer pieces from Europe and Britain, much to the delight of our community of sewists. We're excited about these fabrics, too, and we hope to bring you even more in the months to come! Visit our designer deadstock primer to learn more about this fantastic fabric source.

A textured neutral is a great way to bring some extra flair into your look! These textured knits will be fun as a couple of Agnes Tops to dress up your fall wardrobe. They'll look amazing with this super-textured polyester chenille—we can see it as a cute mini skirt like Ava or Brumby, with a matching Three's A Charm Jacket for a terrific, textured ensemble!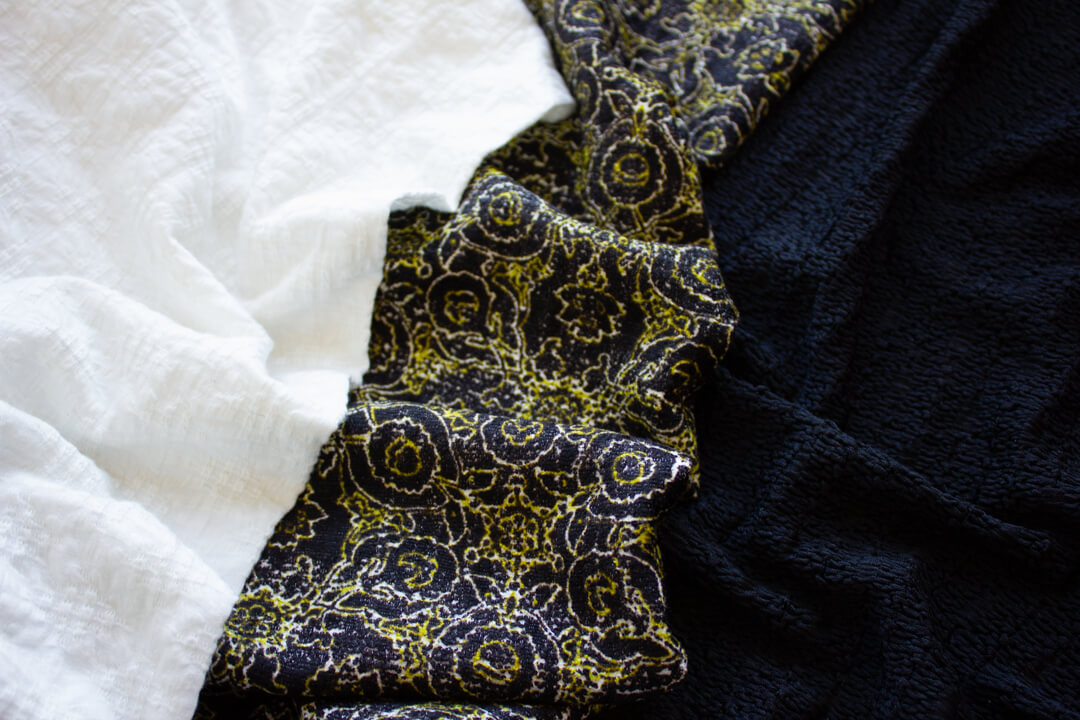 At first glance, these deadstock fabrics appear to be typical shirting fabrics, right? Texture reveals that these fabrics are anything but ordinary! This "chambray" is actually a yarn-dyed rayon/nylon—super sheer with a crisp texture. Cream crepe de chine has a silky hand and fluid drape with metallic stripes woven throughout. These two fabrics are great for fall dresses like Ashling and Romey. Our final fabric is made up of two layers (a yarn-dyed stripe and a super-sheer nylon mesh) that create an abstract floral pattern. We think this unique fabric would make a fun Assembly Line Cropped Jacket!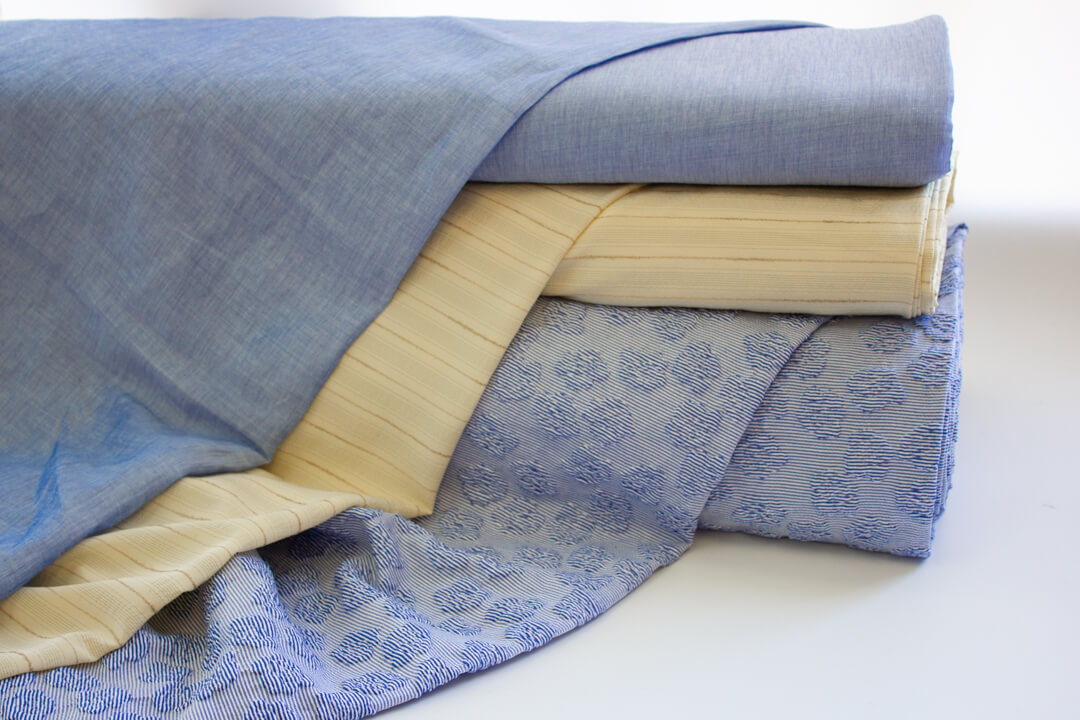 Festival season continues, and we have the perfect festival fabric for you! This European designer deadstock fabric is a colorful, ruffly, crocheted delight—it's reinforced with elastic threads for a considerable amount of stretch and good recovery. A fabric like this is best with a basic pattern, so we suggest sewing it up into a Max Tee, a Billie Dress, or a pair of technicolor leggings (try Virginia or Belmont) to brighten your—and everyone else's—day.