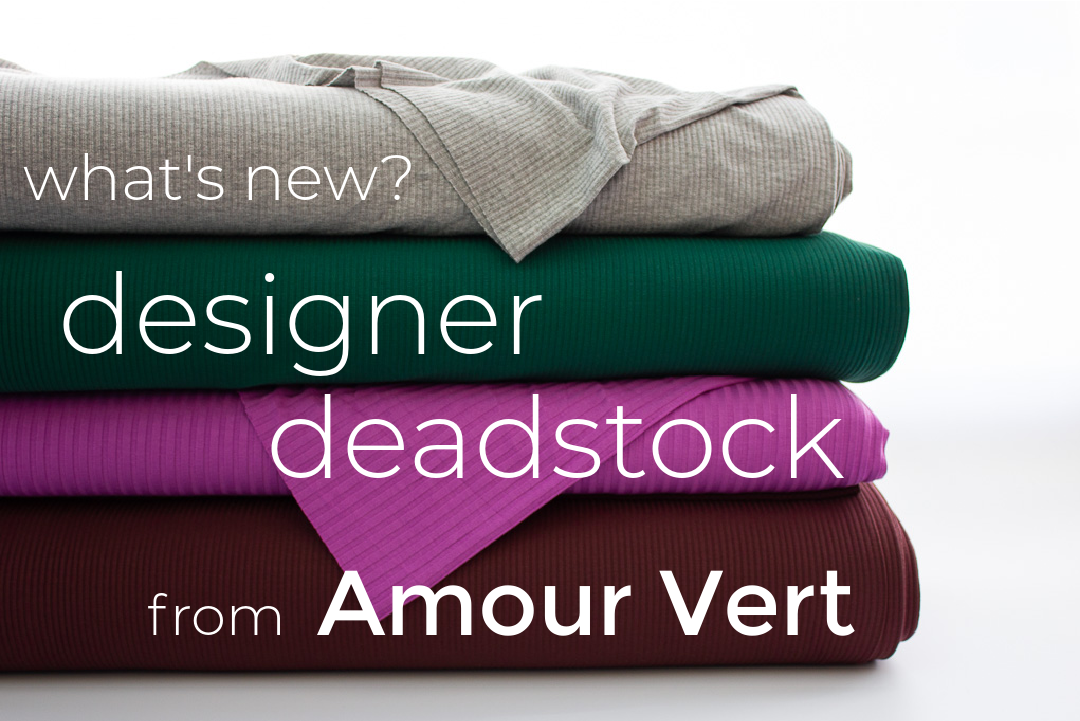 Spring is on the way, and this amazing new batch of
designer deadstock
 fabrics from Bay Area-based fashion label
Amour Vert
is giving us plenty of sewing inspiration! Through our partnership with Amour Vert, we've been able to source some gorgeous, sustainable deadstock fabrics left over from their production line, and we're so excited to share another batch with you!
This latest group from Amour Vert features an assortment of silks, rayons, and knits—today we're sharing our favorites of the bunch, along with pattern ideas for each group. As with all deadstock fabric, quantities are limited—if you see something you can't live without, don't wait too long to place your order!

Amour Vert has made a commitment to sustainable and eco-friendly fabric production, and these beautiful fabrics are the result. We love that their fabric production process is socially and environmentally responsible, transparent, and traceable. We also love that working with these materials inspires us to continue the pattern of sustainability: join us in sewing garments that will be a part of our wardrobe for years to come!

Amour Vert silks are mostly opaque with a lovely, fluid drape. Because they are sandwashed, these fabrics have an incredible texture and they're washable! While we always recommend testing a swatch first, we love the result from handwashing these silks with gentle detergent and allowing them to line dry. Sandwashed silk is perfect for spring garments like the Cedar Dolman,Remy Raglan , Ogden Cami , and the Estella Dress .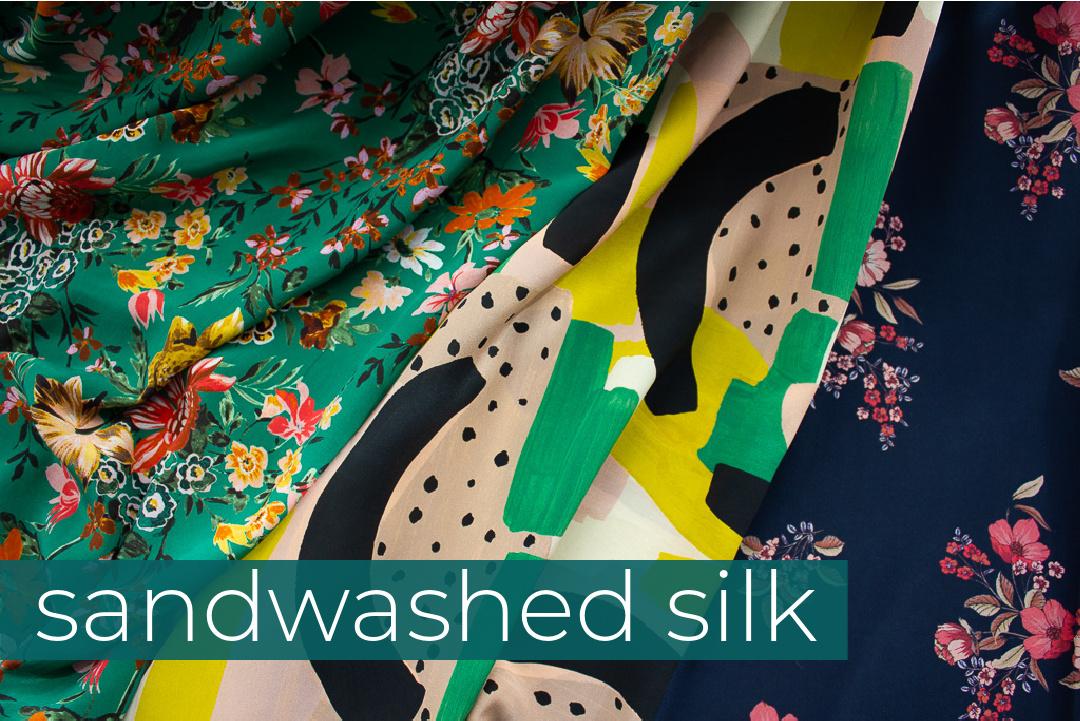 Made from recycled, plant-derived cellulose fibers, cupro is a rayon fabric you'll love wearing! Amour Vert's sandwashed cupro has a gorgeous sheen and a beautiful drape. It is lightweight and mostly opaque, with an incredibly soft hand from the sandwashing treatment. This sandwashed cupro would be perfect for garments like the
Hughes Dress
, the
Zadie Jumpsuit
, or the
Assembly Line Culottes
.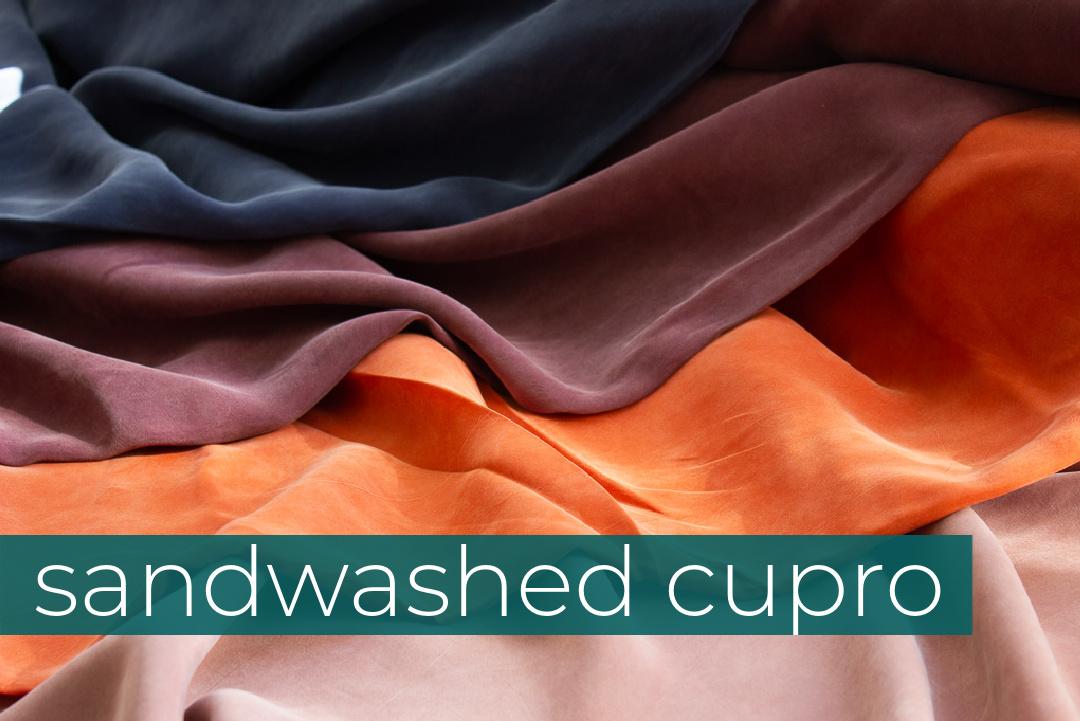 Amour Vert's collection of knit fabrics is made in Los Angeles and includes everything from plain jersey to textures like ribbing and scallops. Made of high-quality materials, Amour Vert's knits are a delight to sew and perfect for everyday wear. Plain and ribbed jerseys are great for tops like Adrienne and Rumi, while lightweight, scalloped sweater knits are perfect for cardigans like Pearl and Charlotte and dresses like  Appleton.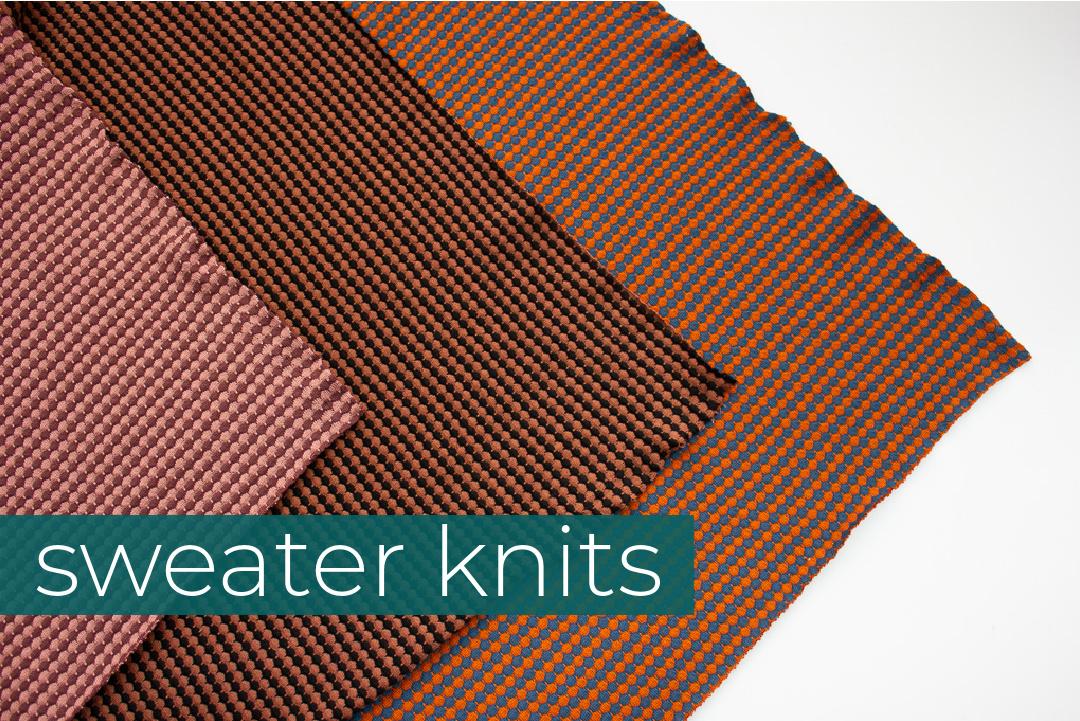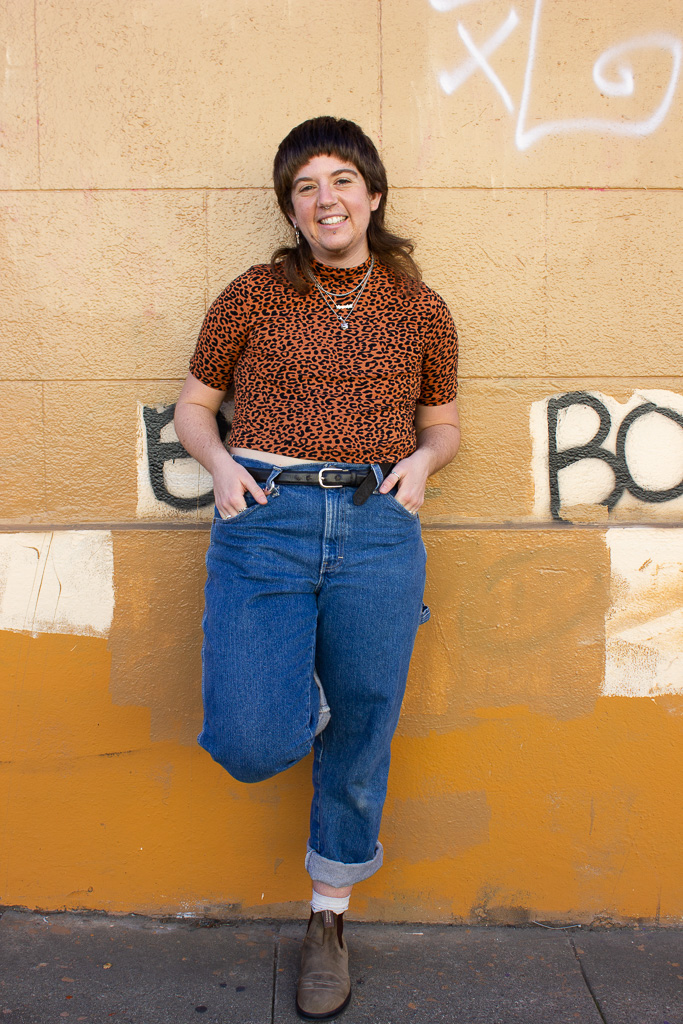 We love sales associate Sicilia's cool, casual look! This fit features a freshly-sewn Nikko made of Amour Vert's cotton/modal jersey. Sicilia's specialty is sewing with knits, so we were excited to see their take on Nikko. Nikko is a quick sew for beginner and advanced sewists, is easy to customize (we love Sicilia's cropped length!), and can be styled for a variety of looks. And if you really, really love leopard? This knit fabric is available in two fantastic colorways!