We recently added a GSM cutter and scale to our tool kit and we couldn't be more excited! If you're not huge fabric nerds like us, you may be wondering what a GSM cutter is and why we would want one.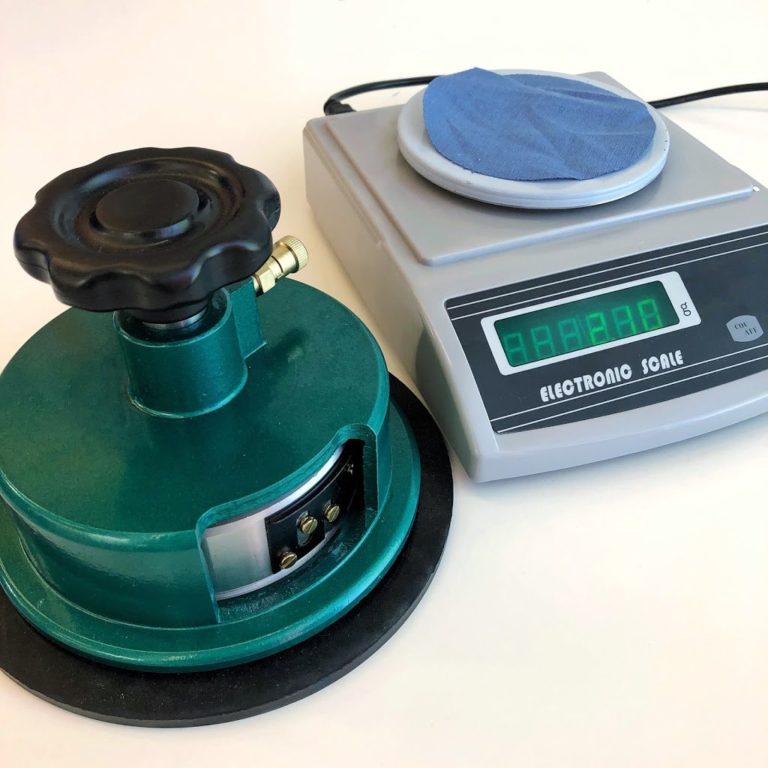 GSM stands for grams per square meter, and is a standard measurement for fabric weight. The cutter allows us to cut out a perfect circle with an area of 100 cm, and the scale precisely measures the weight of the little fabric circle. We can then multiply that number by 100 to get the GSM of the fabric.
You can see a video of the GSM cutter in action here!
GSM can be converted to ounces per square yard, another common fabric weight measurement. As you would imagine, oz/square yd is mostly used by fabric companies in the United States and GSM is used pretty much everywhere else.
But knowing that a fabric has a weight of 210 GSM or 6.19 oz/square yd is not very helpful information if you don't have a reference point. So we have put together a handy guide of fabric weights that will give you a better idea of what those numbers mean and how to use them.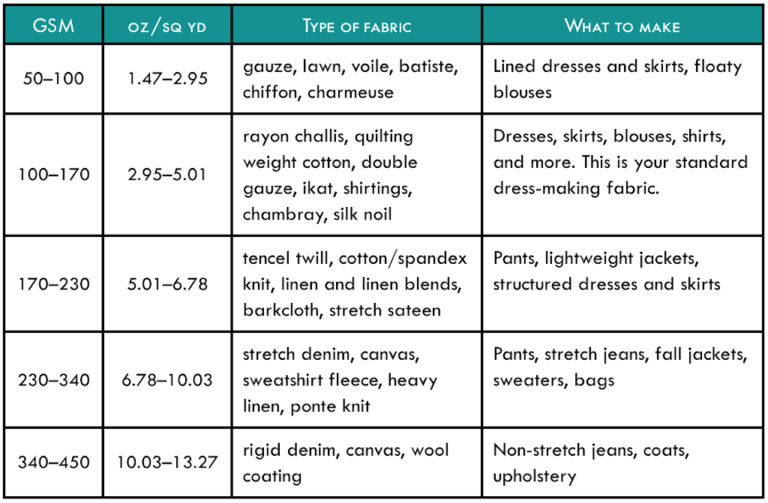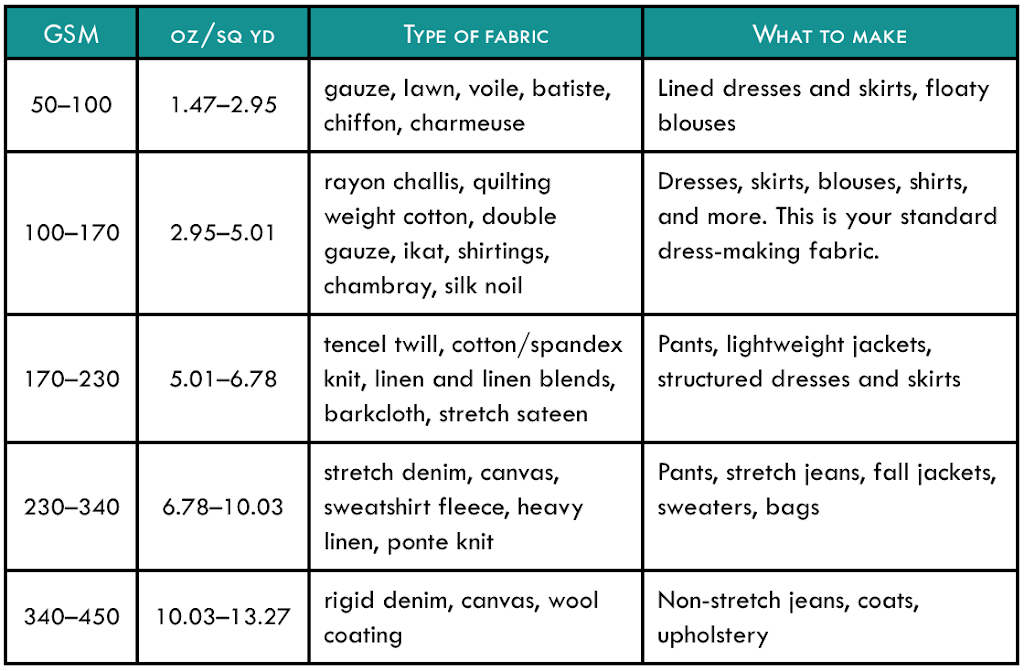 Though fabric weights are generally pretty straightforward (a heavy fabric will result in a more structured garment, etc.), there are some caveats to consider.
Rayon is a heavier fiber than cotton, but is also more drapey and fluid. This means that though our bamboo rayon knit is 7.4 oz/sq yd, it actually acts more lightweight than a cotton/spandex knit that is 5.16 oz/sq yd. You could easily make leggings out of the cotton/spandex knit, but the bamboo rayon would not be firm enough. The heavy drape of bamboo rayon knit makes it perfect for garments like maxi dresses and flowy tops (like the Ebony Tee!), but less ideal for garments that need a bit of structure.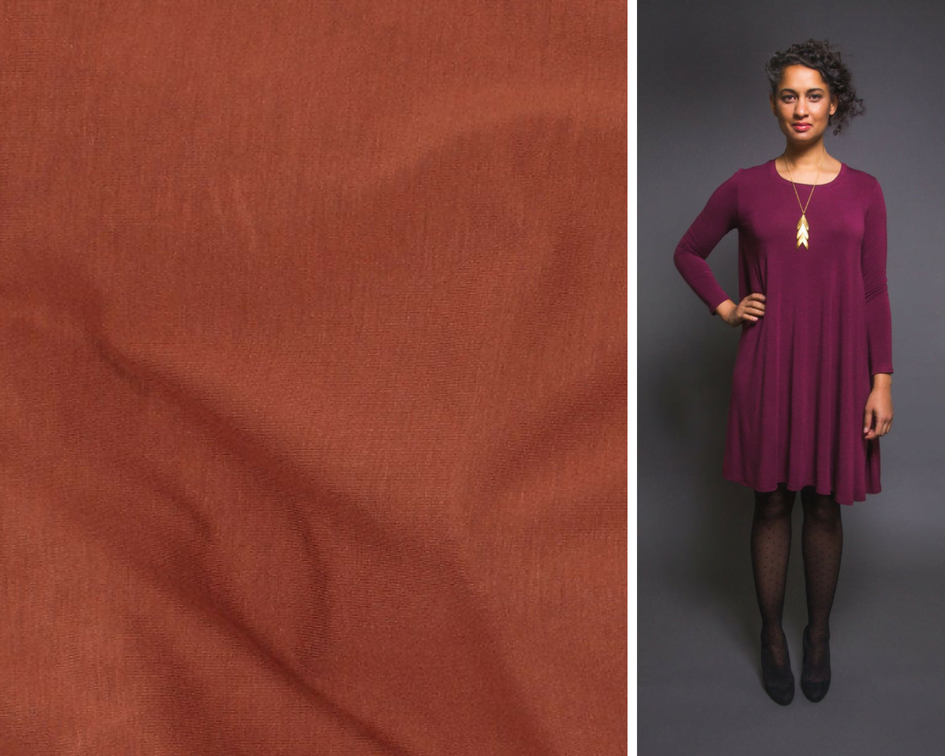 Our Bamboo Rayon is 7.4 oz/sq yd or 250 GSM, but it's best suited for garments that have more drape than structure.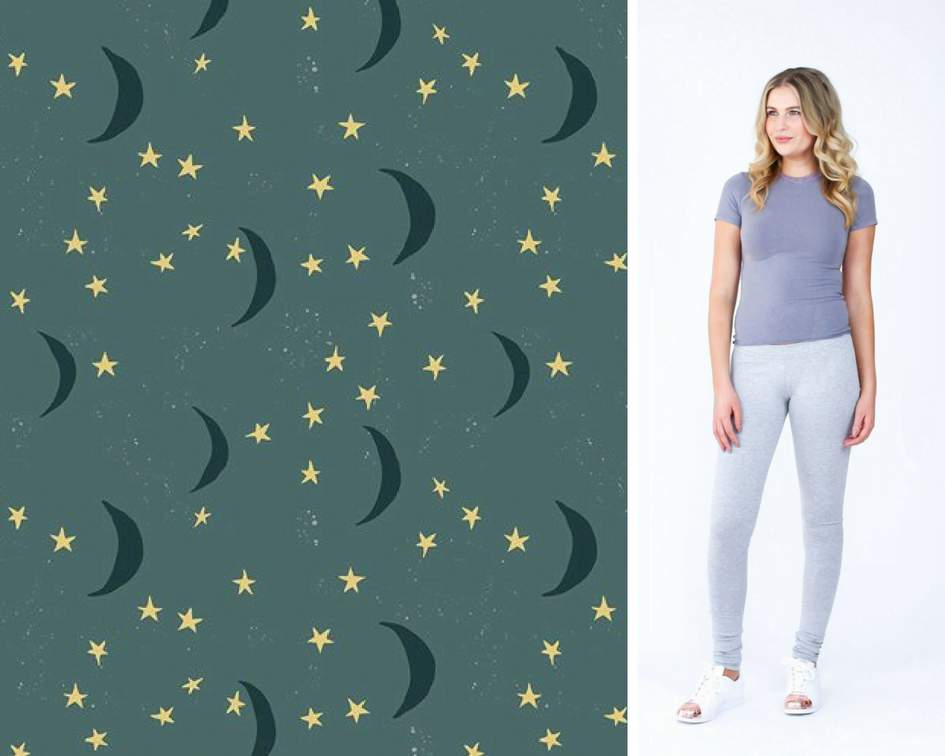 Cotton/spandex knits by Art Gallery Fabrics are 5.16 oz/sq yd or 175 GSM. They're firm enough for leggings and other garments that require fabric with a bit more heft.
In general, it can be difficult to get an accurate idea of knits even when you know the weight because of how they are made. Knitting uses more fiber or threads than weaving. A knitted piece of cloth will weigh more than woven piece that is the same size and content.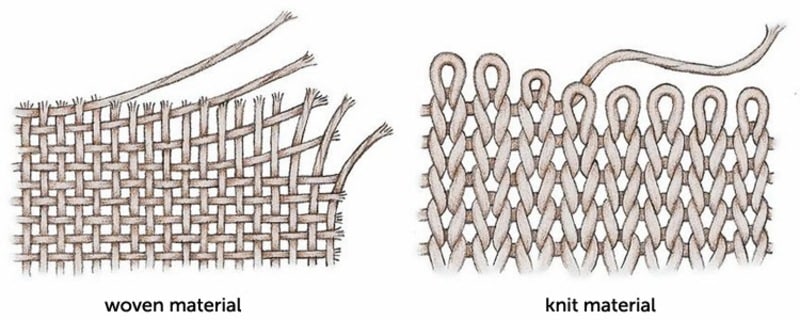 Additionally, many knit fabrics have some spandex or lycra content, which adds extra weight but doesn't make a knit feel or act heavier. Therefore, a knit that weighs 4.7 oz/sq yd can feel more lightweight than a woven fabric with the same weight.
For example, our Cashmeer Sweater Knit is great for sheer, summer weight sweaters and cardigans, while our Tencel Twill is great for pants and unlined skirts or dresses. They're the exact same weight, but feel completely different!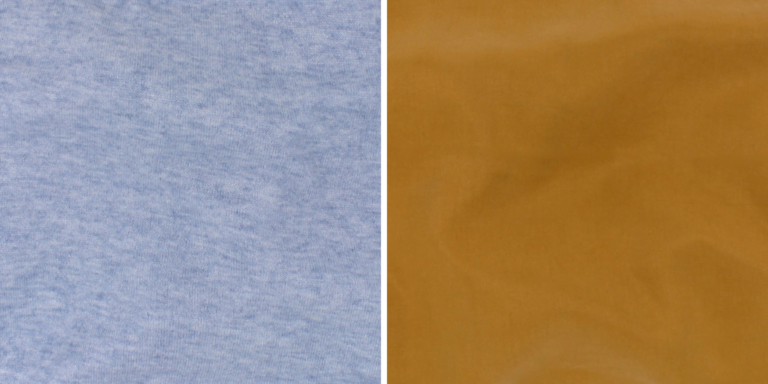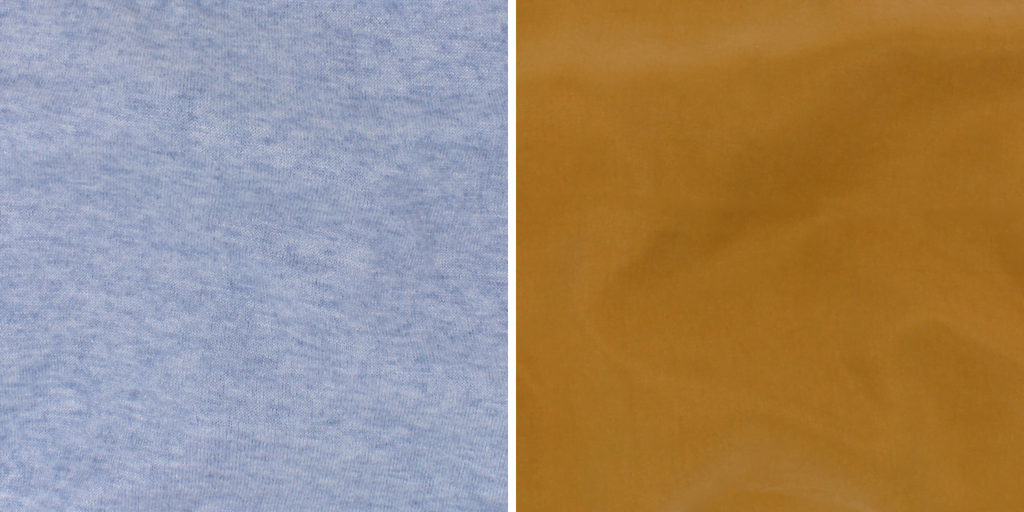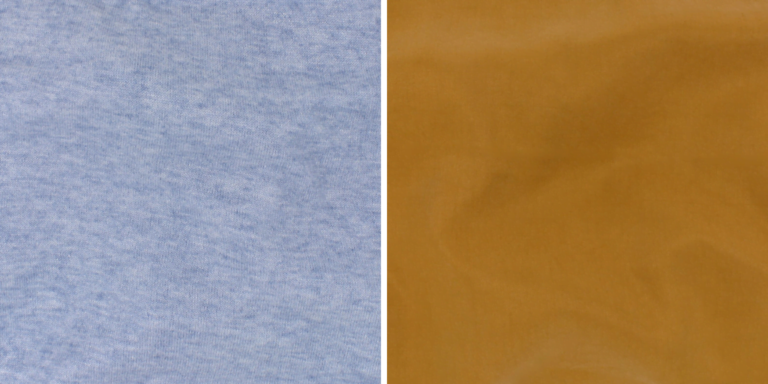 Our Cashmeer Sweater knit on the left is great for a lightweight Cocoon Cardigan, while the Tencel Twill is a good match for the Ulysses Trench. Two very different garments, but made with the same weight of fabric!
Knowing the weight is very useful information, especially if you're comparing woven fabrics. If you're looking to make a linen dress for summer, then knowing the weight will help you decide  between Nevada or Delave linen. Nevada is a medium-heavy 6.19 oz/sq yd while Delave is 4.4 oz/sq yd—a better weight for a warm weather dress!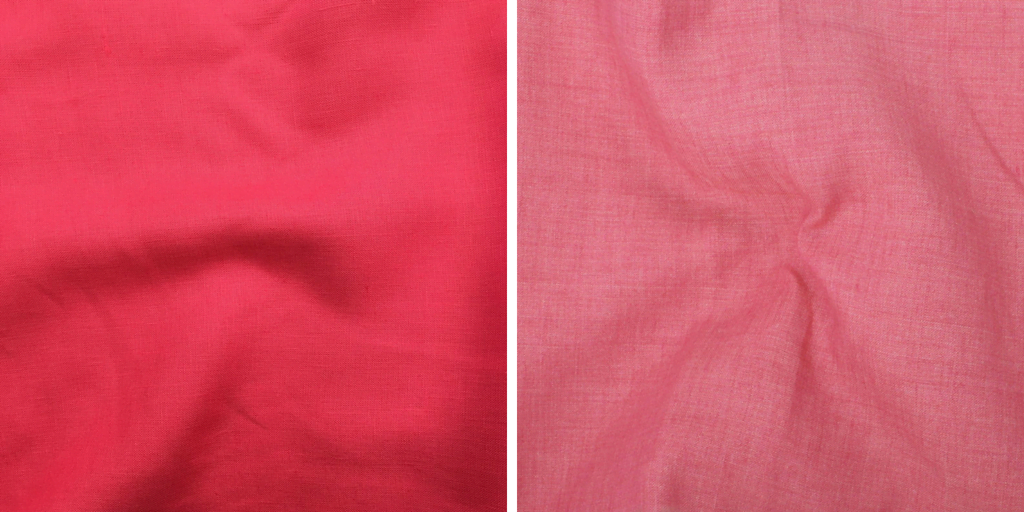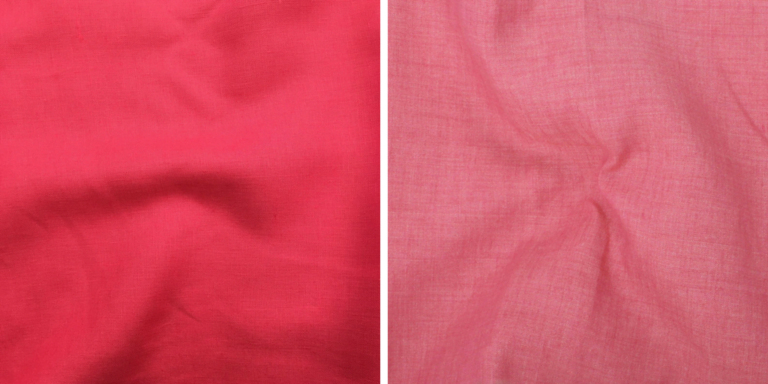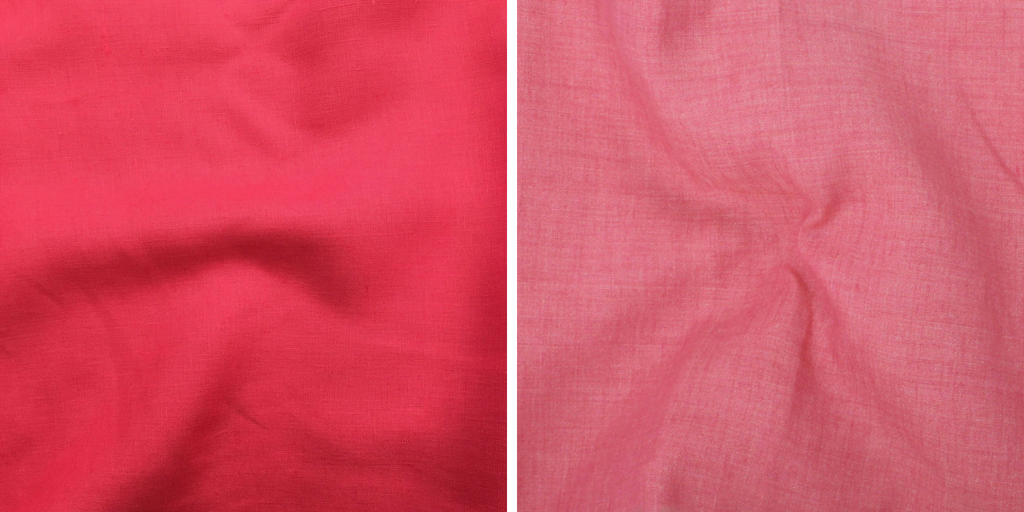 Both are 100% linen and a great color for a sundress—how do you choose between Nevada and Delave when you're shopping online?
We know that shopping for fabric online can be difficult! We're really excited to have a new tool that allows us to provide our customers with more helpful information. Though we won't be able to cut and weigh all of the fabric in our shop, we will work on adding this information to the fabrics that are a bit more ambiguous, like our new Japanese Yarn Dyed Twill.
And as always, if you have questions about a specific fabric and its weight or whether it will work for a pattern, please ask! We are always happy to answer questions or offer suggestions. Just shoot us an email at [email protected] or contact us through our Facebook or Instagram!