We know that it can be a challenge to build a palette, so here's a bit about how we created our sample palette (and two more for the coming months!):
For our harvest-inspired set, we started by listing colors that would suit our theme—in this case, rich shades of green, orange, gold, and caramel. We then selected a few cotton prints that worked well together, added some yarn dyes, and then swapped solids in and out of our pile until the palette felt like a good balance of light, dark, print, solid, and texture.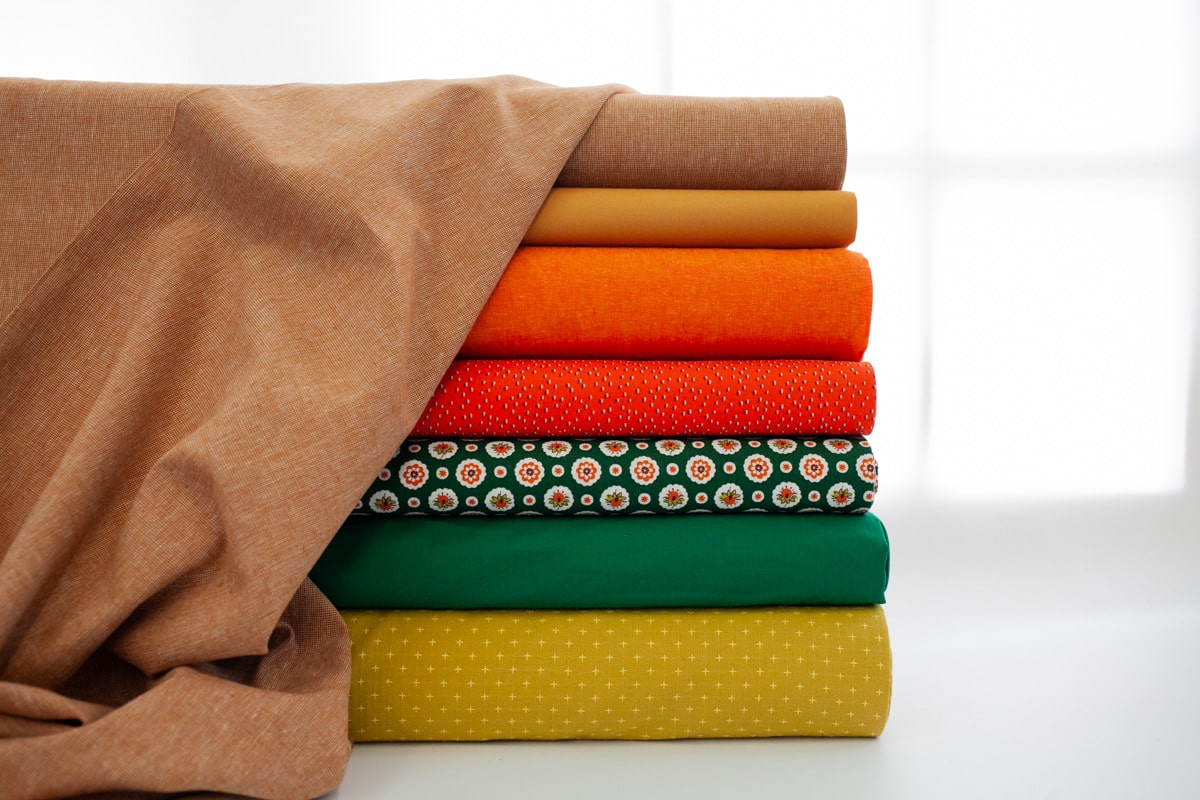 For our winter table, we built our palette with colors that suggested winter but not a specific holiday—this allows us to use our accessories all season long! We started by selecting a wintry print and a coordinating yarn dye, and then identified the colors we wanted to focus on: icy blue, cool grey, dark green, and silver. We brought it all together with a leaf green cotton solid that matches a color in the poinsettia print. For a Christmas-specific set, swapping in a rich red would definitely do the trick!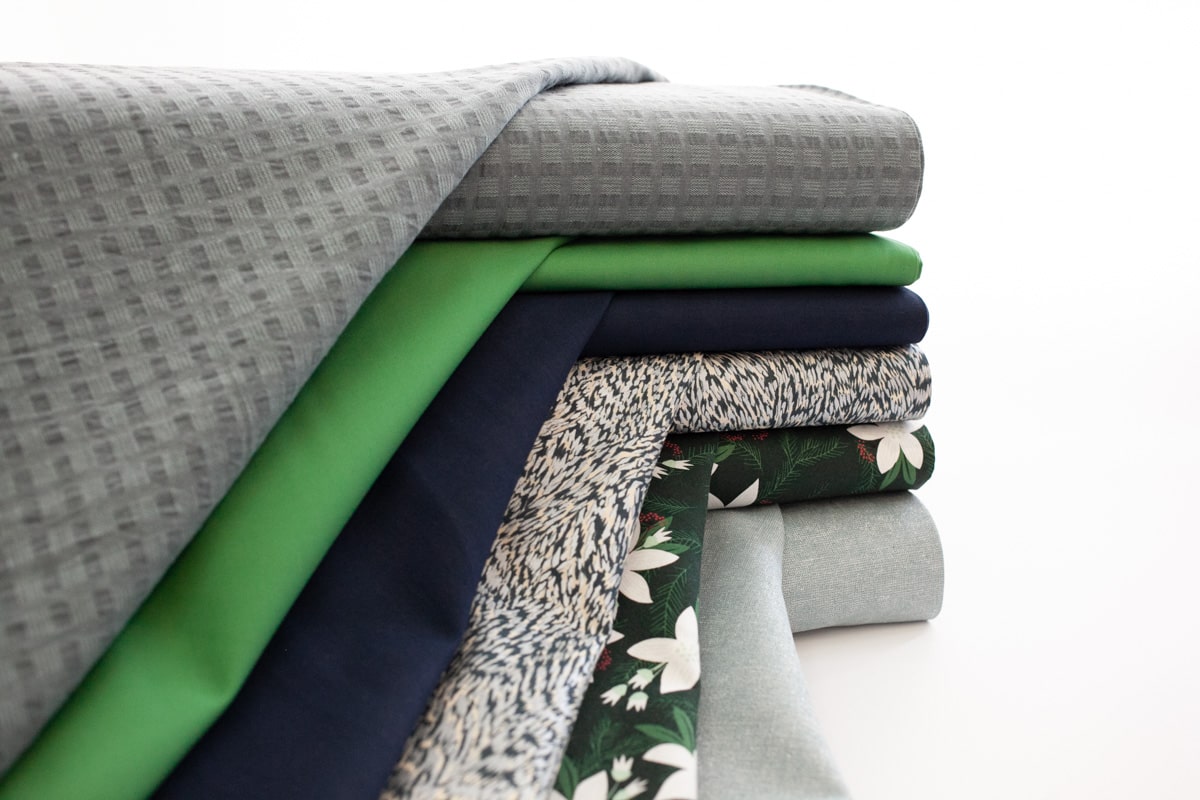 We had a similar strategy for building this palette—we wanted to make a set that would feel appropriate for Valentine's Day, but not limit its use to only that day. This combination of solids, yarn dyes, and printed quilted cotton come together to make a harmonious, Valentine-inspired composition.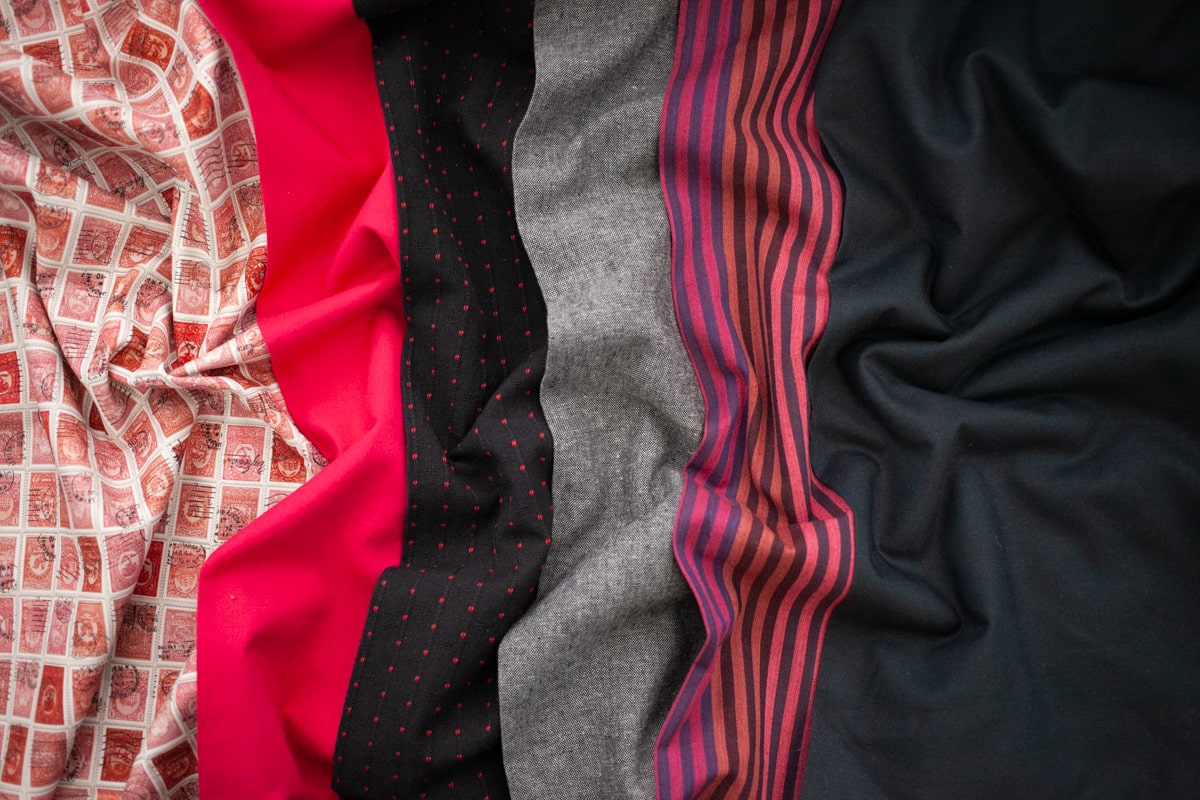 Feeling inspired? For even more tips for building a fabulous palette, check out our blog about choosing quilting cottons—great advice to apply to a set of handmade home goods, a quilt, or any colorful sewing project!