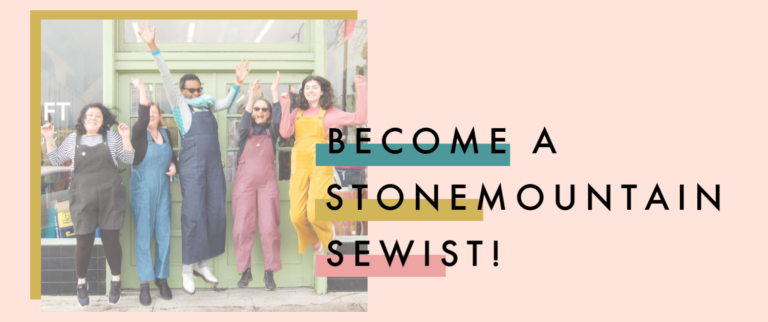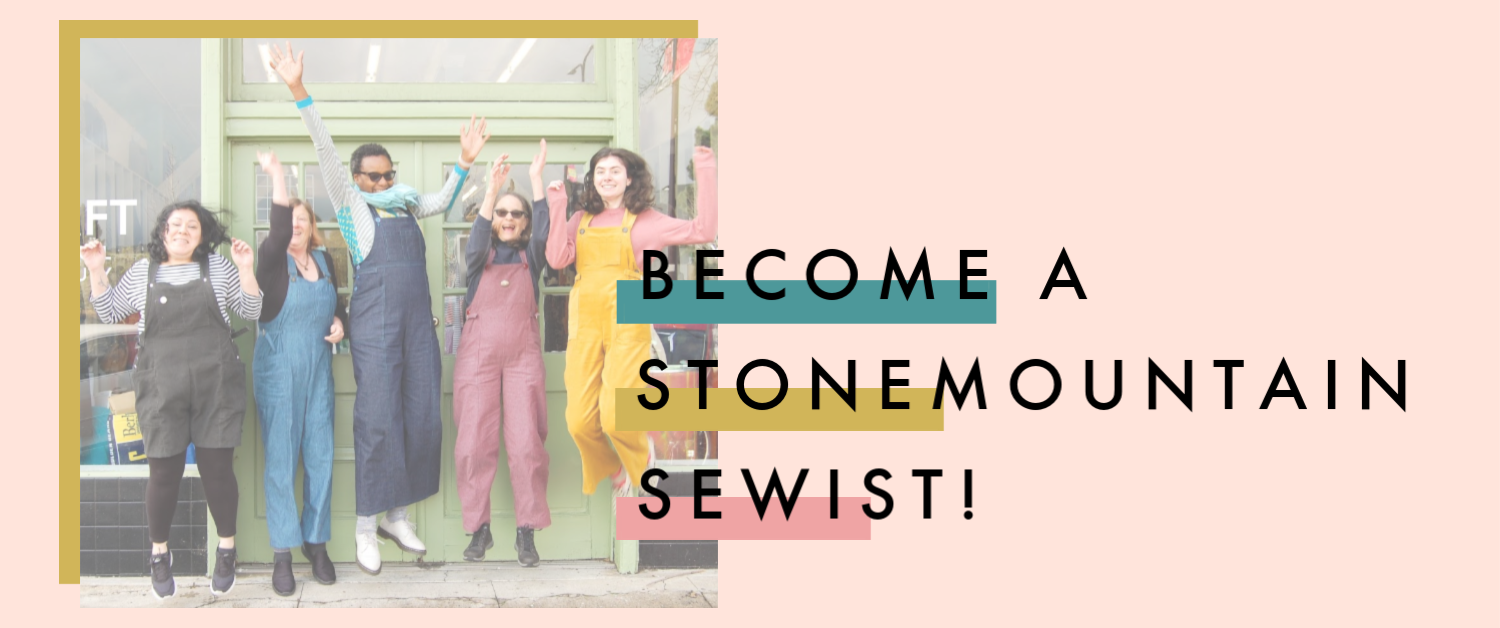 Calling all garment sewists! We want to collaborate with a diverse team of talented, creative folks who love fabric as much as we do. We're constantly being inspired by what our customers make with our fabric and patterns, and we'd love to share that inspiration with everyone.
How does it work?
As a Stonemountain Sewist, you will receive a stipend and can choose from a curated selection of our fabric for your project. You will then have three weeks from the time of receiving the fabric to sew and photograph your garment(s). To finish, we will collaborate with you on a blog post to show off your beautiful creation!
Who can be a Stonemountain Sewist?
If you make garments (for yourself, your family, your friends, your pets—whoever!) and you have a public Instagram account, then you are eligible. We encourage garment sewists of all ages, sizes, genders, and personal styles to apply.
If this sounds like something you would be interested in, please click the image below to fill out an application. Applications close Thursday, July 25th.