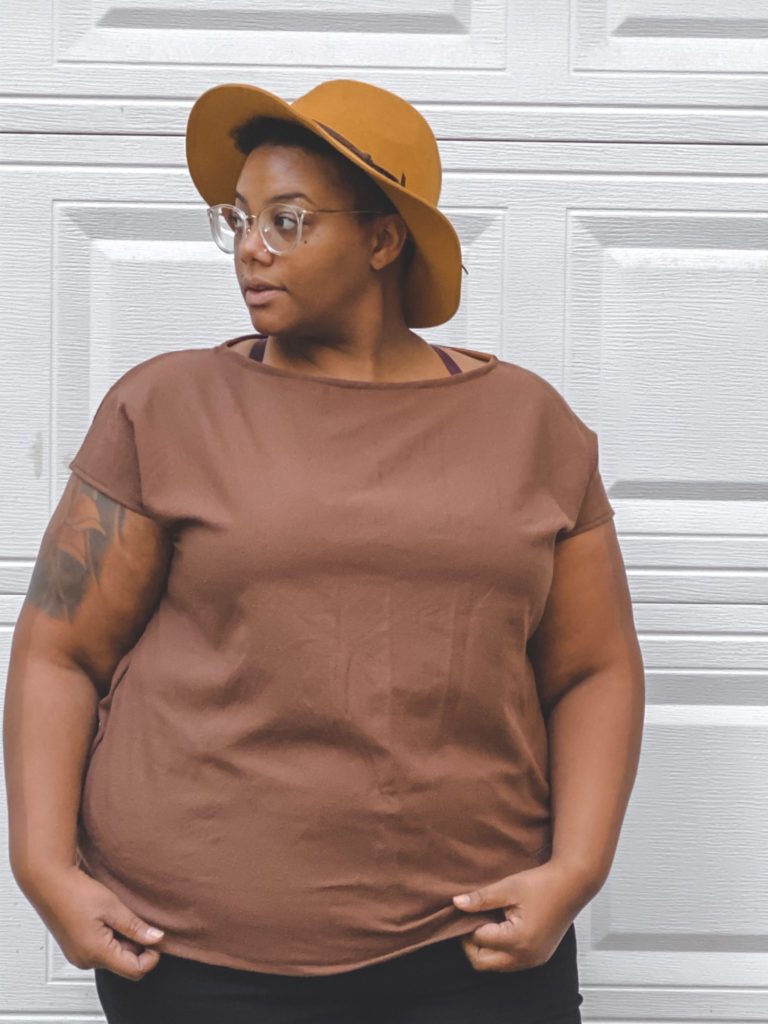 We are so inspired by Aaronica! Not only is she an amazing sewist, but also an entrepreneur and mom of three. She runs a popular natural parenting blog called the Crunchy Mommy, has been featured in both Simple Sewing Mag and the Love to Sew podcast, yet still finds time to create her own gorgeous clothes!
Aaronica's me-made wardrobe is filled with everything from classic basics to knockout dresses and bodysuits. She uses both prints and solids brilliantly, often mixing stripes with florals or adding a pop of leopard print to an otherwise solid outfit.
For her Stonemountain Sewist project, Aaronica went with our silk noil in Nutmeg—a perfectly autumnal color and name! She paired it with pre-made bias tape from Atelier Brunette, which is a fun way to add a bit of contrast to your project (and also to get out of making your own bias tape!).
Why did you choose this fabric?
I saw someone with a silk noil jumpsuit and I wanted to try it for myself! Plus Nutmeg just sounds so perfect for the season!
What do you especially like about the fabric?
This is THE softest, most comfortable woven I've ever touched.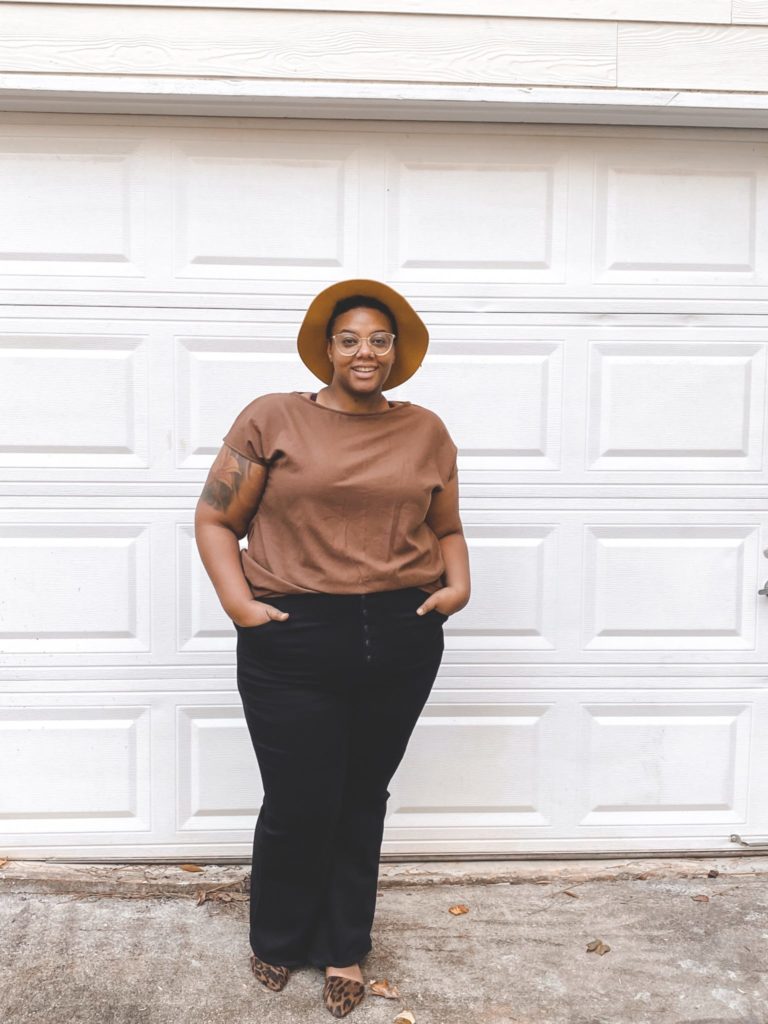 How did you pre-treat/launder the fabric?
I use natural, eco-friendly laundry detergents. So I washed it on cold, permanent press with dark colors.
What pattern did you make?
I made the Halfmoon Atelier La Brea Tee
Did you make any modifications?
I added 2.5 in to the bodice.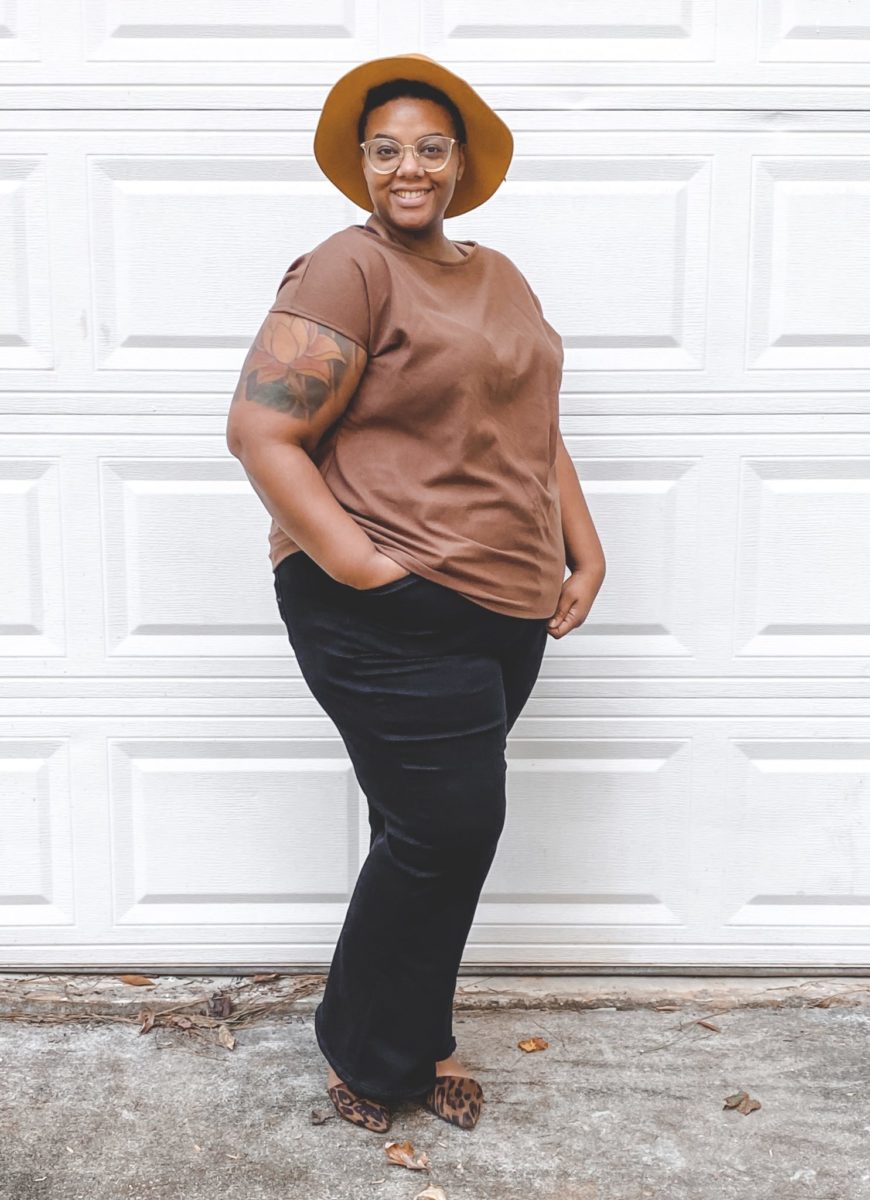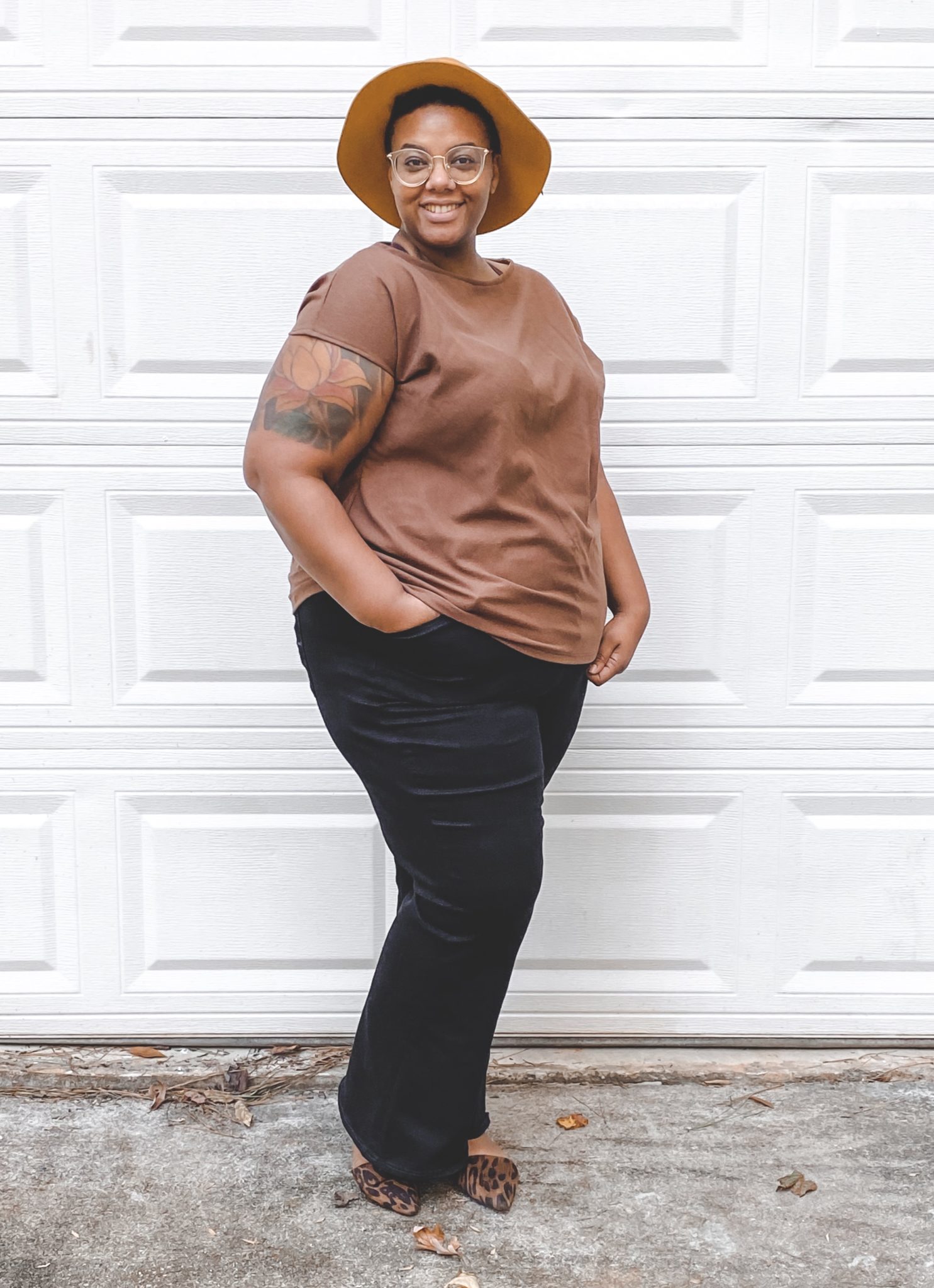 Is this garment your typical style? How will it fit into your wardrobe?
This is definitely a wardrobe builder. The color goes with everything and can be worn through the seasons. I plan on wearing it as often as possible!
What else would you like to share about your project?
It was so hard to choose a fabric to work with because everything screamed BUY ME! But in a world where everyone wants patterned clothing, making a quality garment in a solid is everything.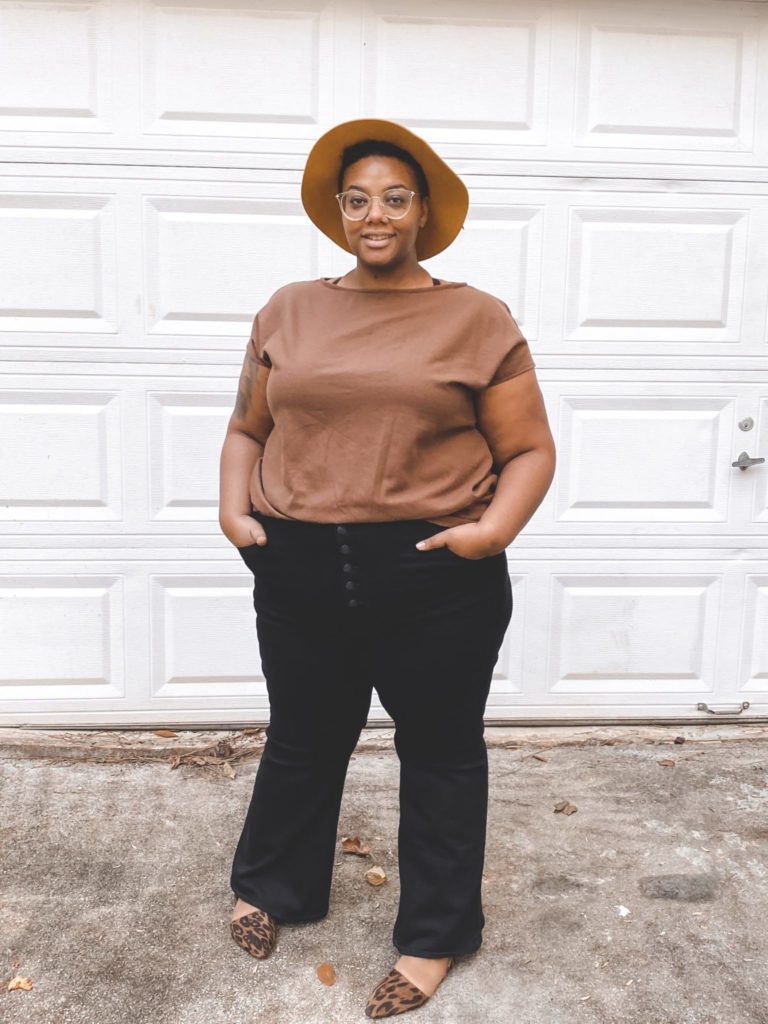 This outfit is basically our dream fall look—just throw on a chunky cardigan and you are good to go! And we love the versatility of a simple boxy tee like this. Aaronica shows just how easy it is to style and accessorize.
You can find more of Aaronica's beautiful handmade style on Instagram as @needleandthebelle and also @thecrunchymommy.