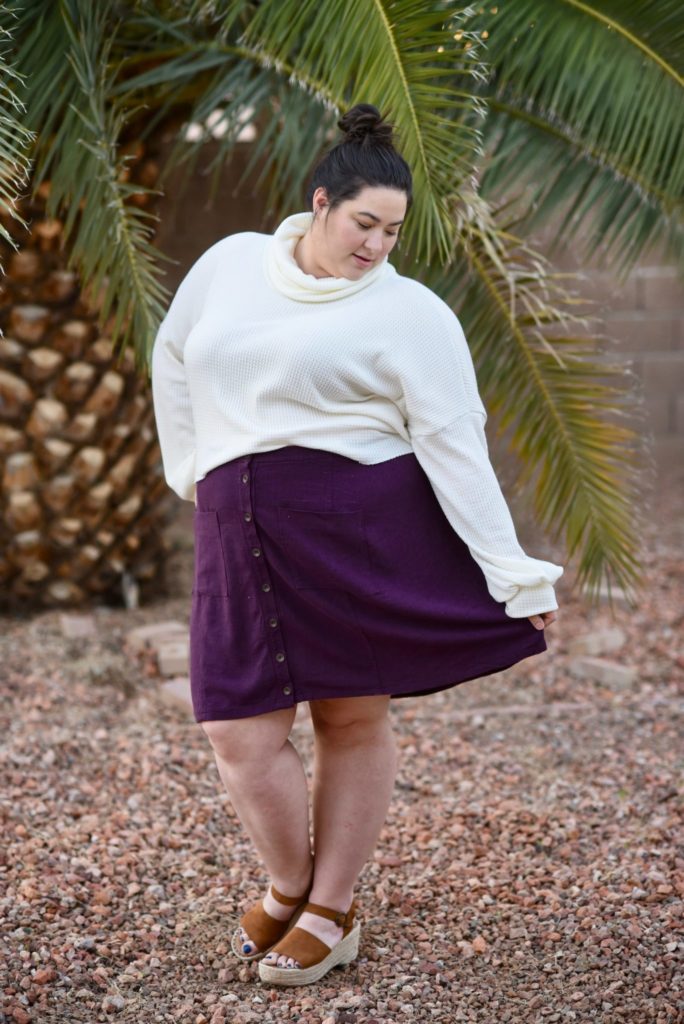 We were so excited when Leanne responded to our Stonemountain Sewist application. We love her style, she's all about body positivity, and she takes absolutely gorgeous photos of her makes!
Leanne chose to make the Reed Skirt by Grainline Studio, one of their most recent patterns. The Reed Skirt was released in Grainline's new inclusive size range, which now includes sizes 0-30. It's fantastic that some of our favorite pattern companies are stepping up and making their patterns work for more people—especially when the new sizes are also available in paper format!
The fabric recommendations for the Reed Skirt call for structured fabrics like denim, twill, and corduroy, but Leanne made hers from Mora Slub, a drapey viscose/linen blend. It's always great to see makers think outside the pattern envelope, especially when it turns out this beautifully!
Why did you choose this fabric?
Living in the desert, linen is my favorite fabric to work with year round. The Mora Slub had a really fun texture that I don't really see on my standard rayon/linen blends I get in Phoenix, and that plum color? It screamed winter to me!
What do you especially like about the fabric?
It has such a nice drape. Some linens can be kind of stiff when you first start working with them, but this slub has a nice drape and weight to it. I think it worked really well with the skirt pattern.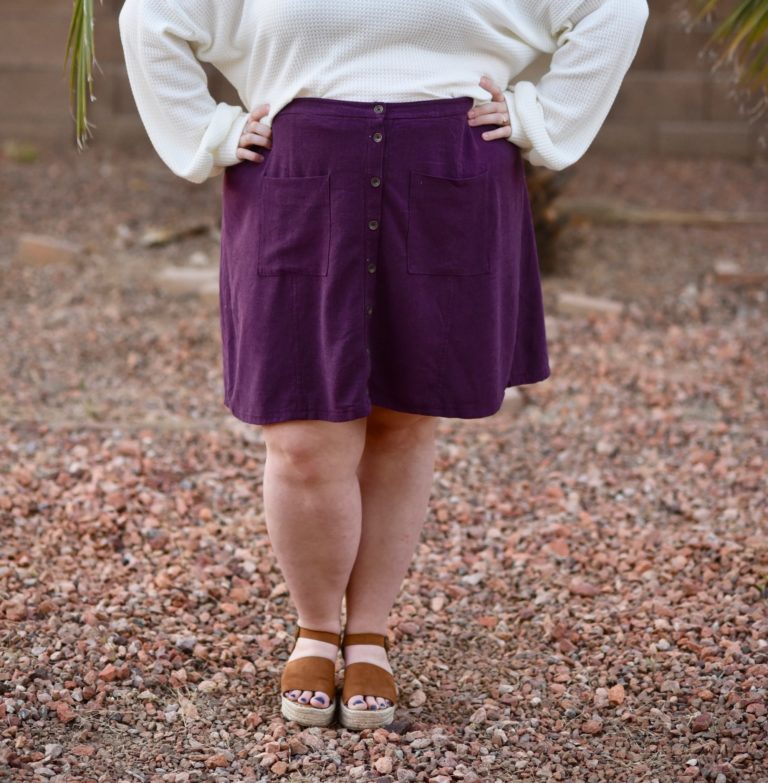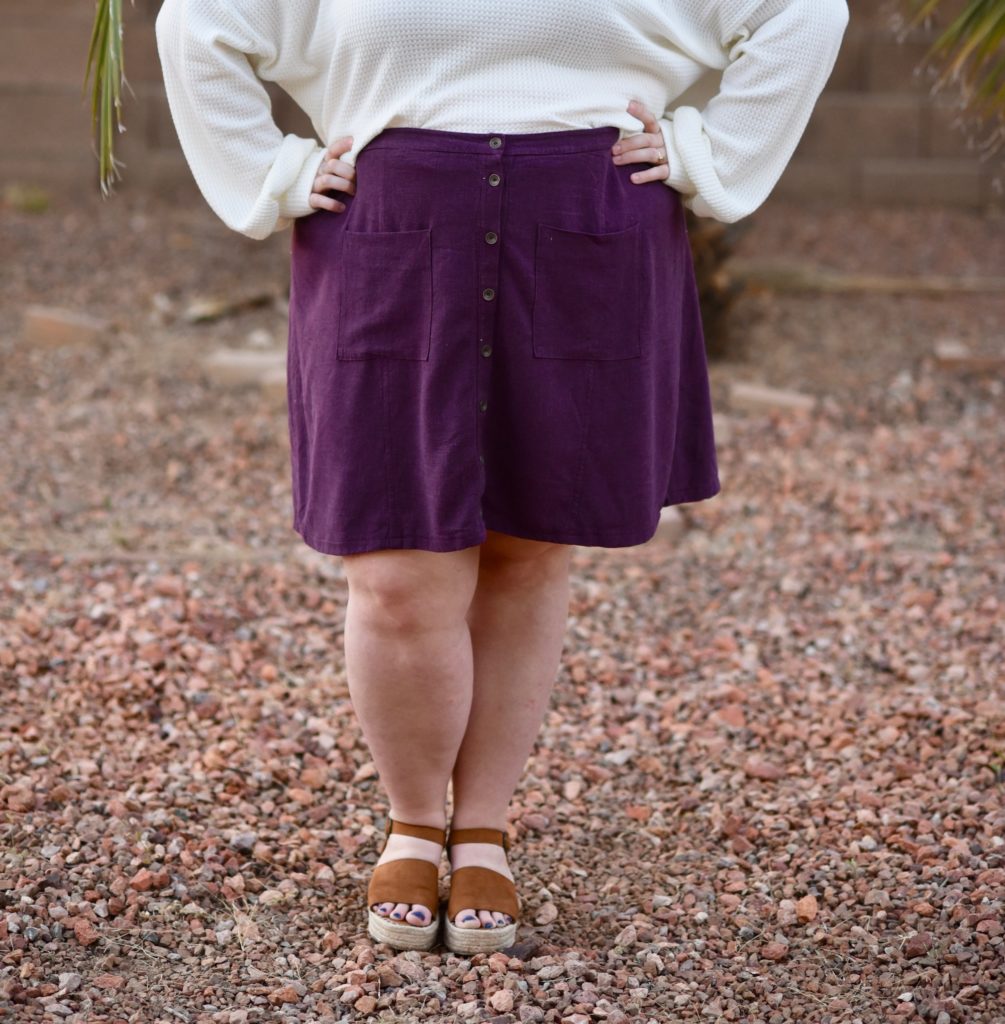 How did you pre-treat/launder the fabric?
I use a free & clear detergent, and always wash my fabrics on cold then dry on low. I hate ironing, so the second the dryer was done I got the fabric out to help prevent any wrinkling.
What pattern did you make?
The Grainline Studio Reed Skirt, high five for their new inclusive sizing!
What size did you make?
I made the size 30, but ended up grading out to a 32 in my waist because of my measurements.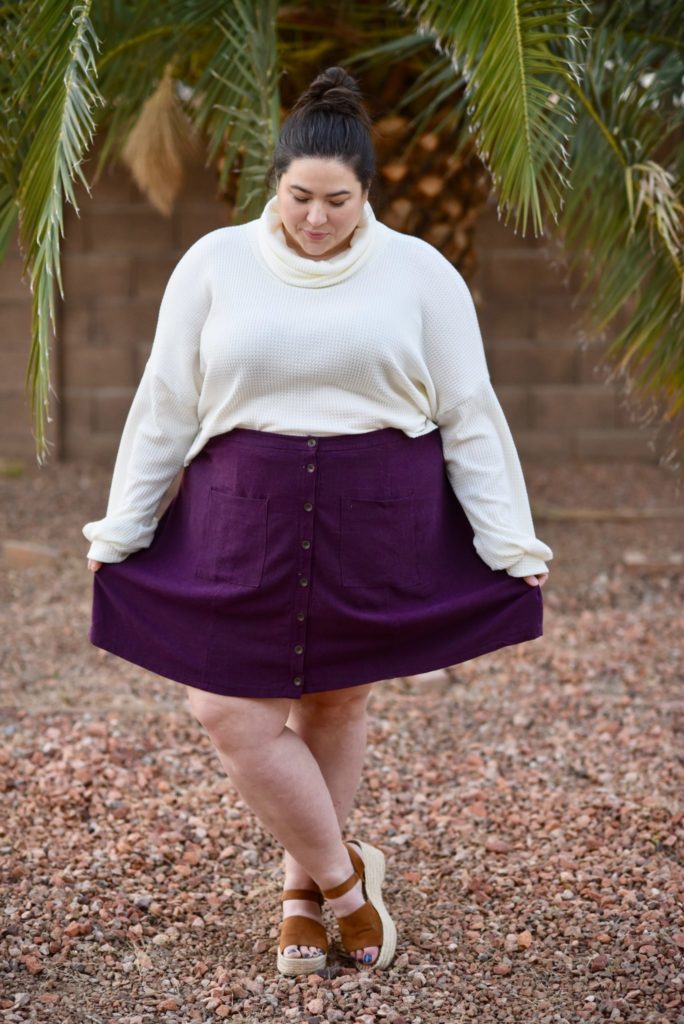 Did you make any modifications?
I graded out at the waist to a 32, and I also used the View C pockets with the view A front because I'm a sucker for patch pockets in patterns.
Did you use any special notions or tools for your project?
When I was hand sewing my buttons, I used some Ponderosa Creative Thread Gloss to help prevent any knots or snags in the thread. I like to double my thread when sewing buttons, and I've spent too many minutes picking out knots when I just want to finish my garment!
We can totally relate! Hand sewing can be relaxing, but not when you just want to wear your new garment and your thread keeps tangling. We like Thread Magic Thread Conditioner, which can also be used for machine sewing.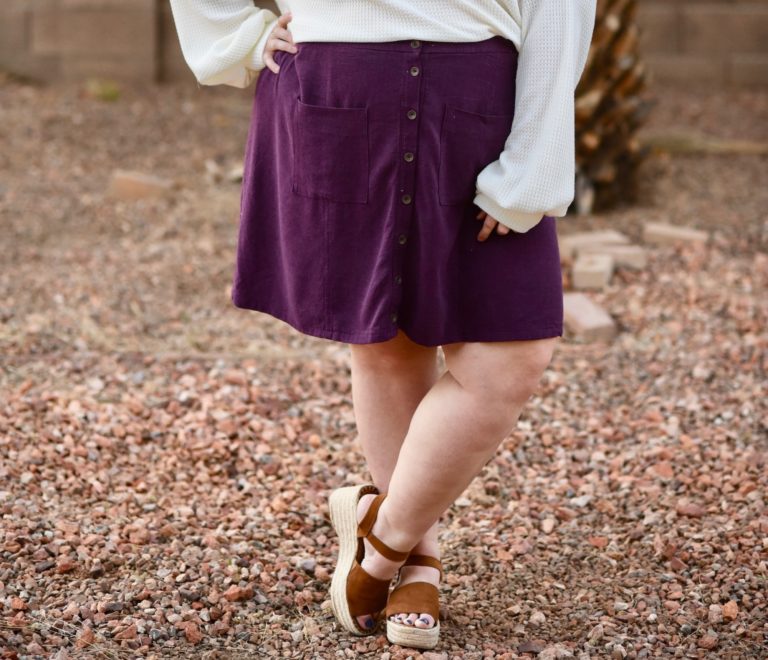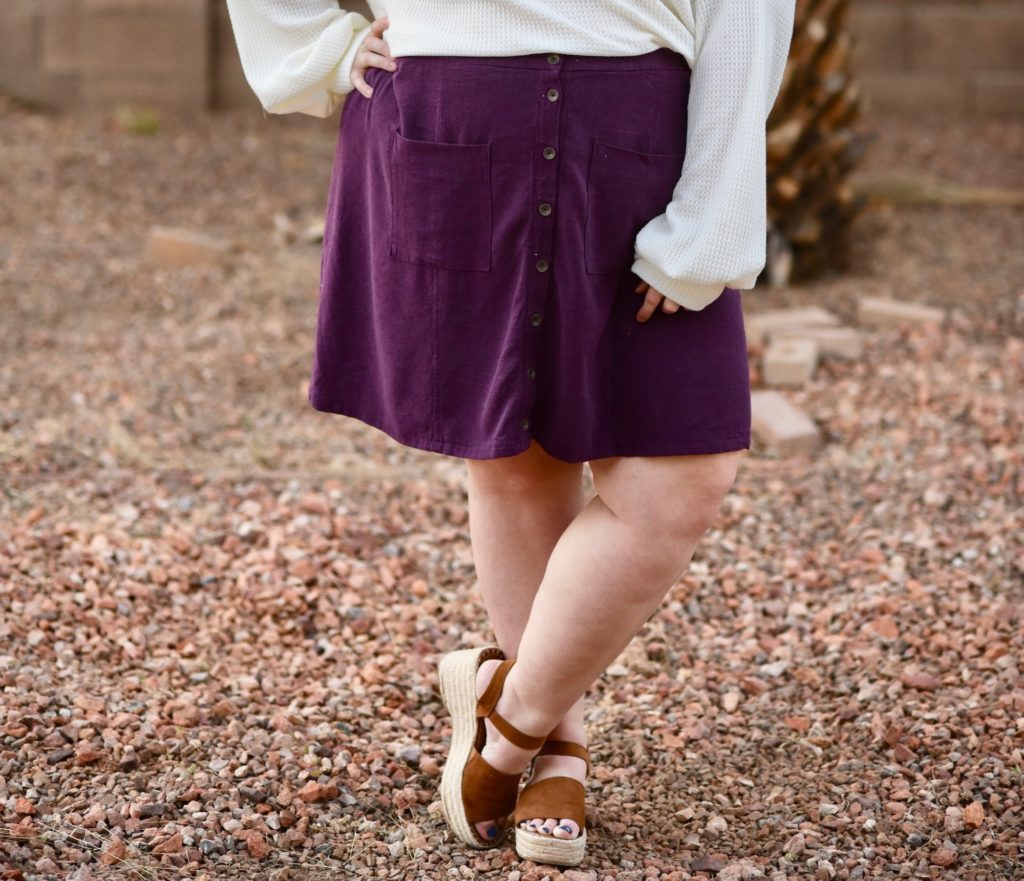 Is this garment your typical style? How will it fit into your wardrobe?
Yes! As soon as I saw this skirt, I knew that it would look so cute and winter appropriate with a loose fit sweater. The plum skirt paired with the white waffle knit on top is definitely something I would wear to holiday parties or maybe even Thanksgiving (unless leggings win, which, let's be honest…they probably will)!
What else would you like to share about your project?
Despite the finished garment measuring 0.5-1″ smaller than my waist measurement, after grading out I did end up having to take it in at the center back about 4 or 5 inches. I would definitely recommend a quick muslin of the skirt before you cut into any precious to you fabric. I think the Mora Slub is such a good fabric for bottom patterns, especially if it doesn't really get cold in the fall and winter months where you live. It feels more substantial than a lightweight linen but is still light to wear and super comfortable.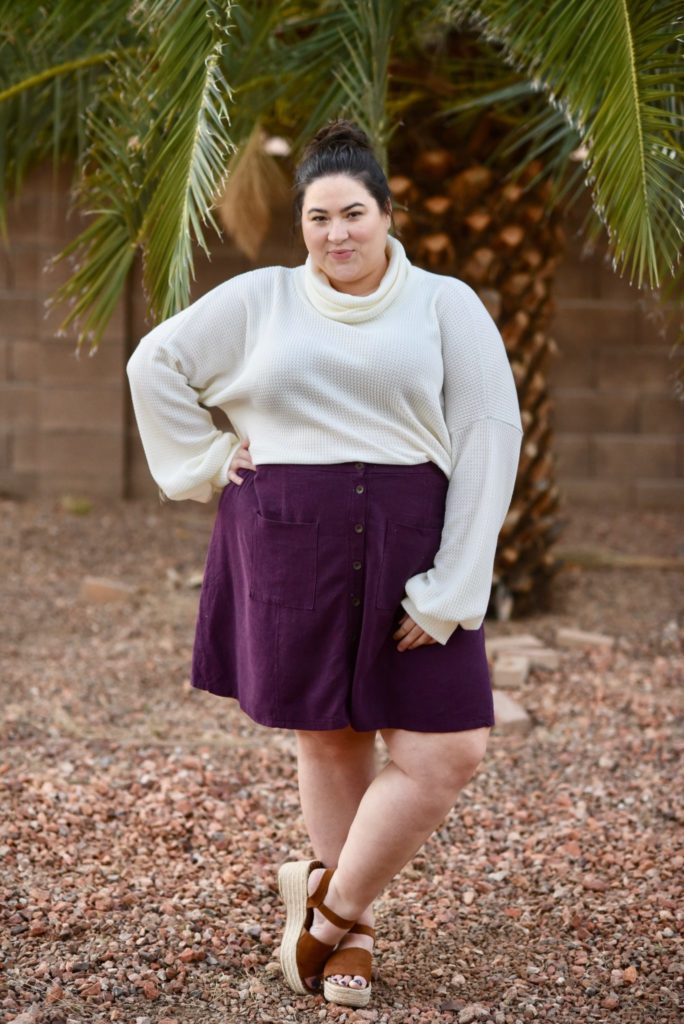 This outfit looks so comfortable and cozy, but can easily be dressed up (like with Leanne's super cute sandals!). Leanne lives in Phoenix, but if you're in a cooler clime you could add some tights and boots to make the Reed work for winter. And she's right—this deep, rich purple really is perfect for the season!
To see more of Leanne's beautiful makes and photos, follow her on Instagram and be sure to check out her blog!