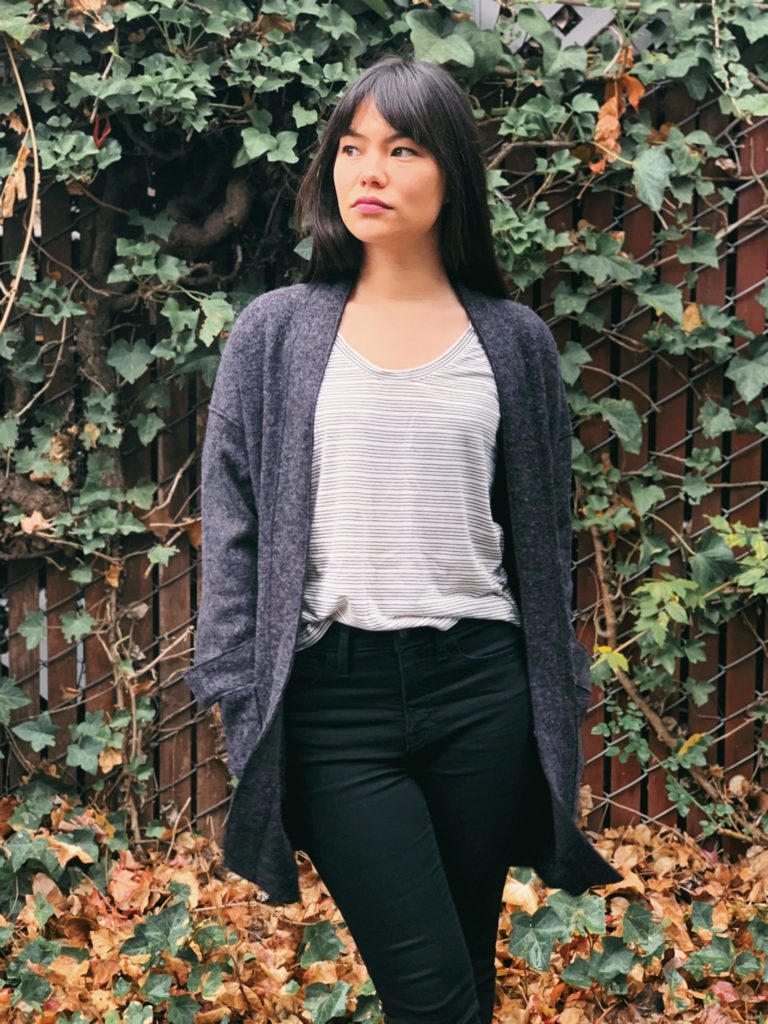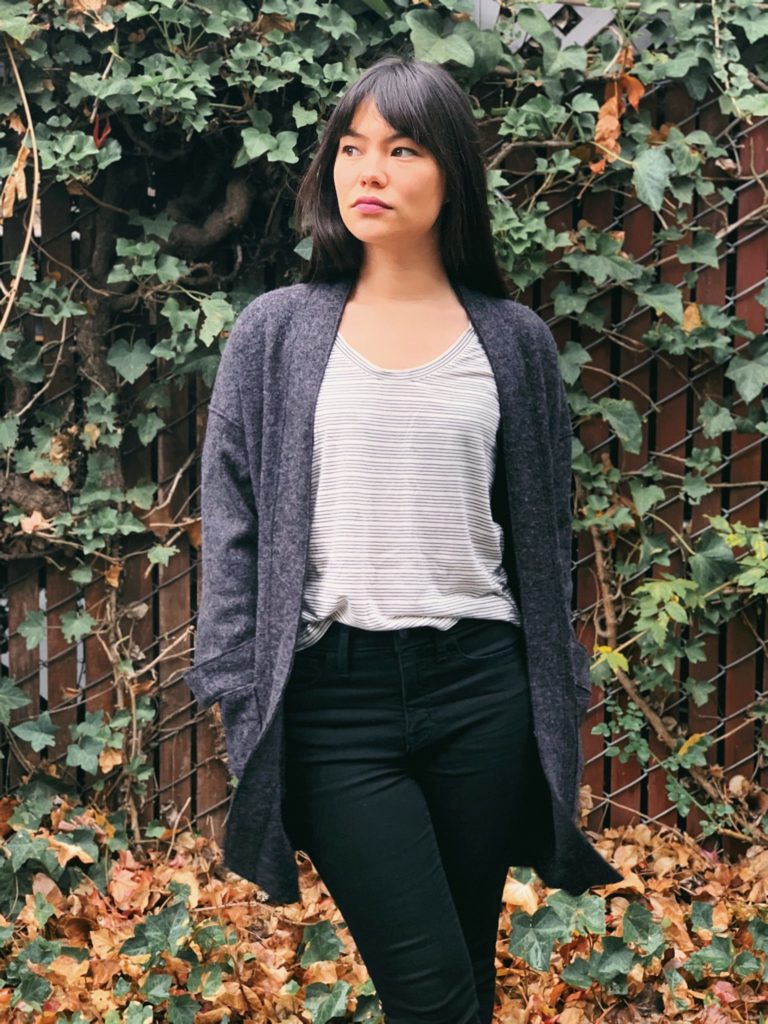 Winter always comes as a bit of a surprise in the Bay Area. You think it will stay 65 degrees and sunny forever, and then suddenly the temperatures drop, it starts to rain, and all you want to wear are layers of sweaters and jackets.
Sara's wardrobe is full of beautiful makes that are perfect for Bay Area winters. She's not only an excellent sewist, but an incredible knitter who makes beautiful, cozy sweaters and accessories. And we love how she sticks to a limited palate of greys and blues, proving that neutrals are anything but boring.
For her Stonemountain Sewist project Sara stuck to something familiar and made a layering piece that fits her style perfectly. A boiled wool jacket is a closet staple, especially in classic, goes-with-everything heathered grey. And our Boiled Wool/Viscose makes a jacket like this especially lovely, since the viscose content adds beautiful drape and softness. Sara chose the Berlin Jacket pattern (available from Tessuti), which is a simple raw-edged style that really lets this fabric shine.
Why did you choose this fabric?
None of the edges on the Berlin Jacket are finished, so it's important to choose a fabric that doesn't fray. The nature of boiled wool lends itself perfectly to this pattern. Most of my wardrobe falls in the black/grey color family so the heathered charcoal was an easy choice.
What do you especially like about the fabric?
I love that the wool/viscose blend has a bit more drape than a typical boiled wool and adds a bit of movement to the jacket without it being too stiff.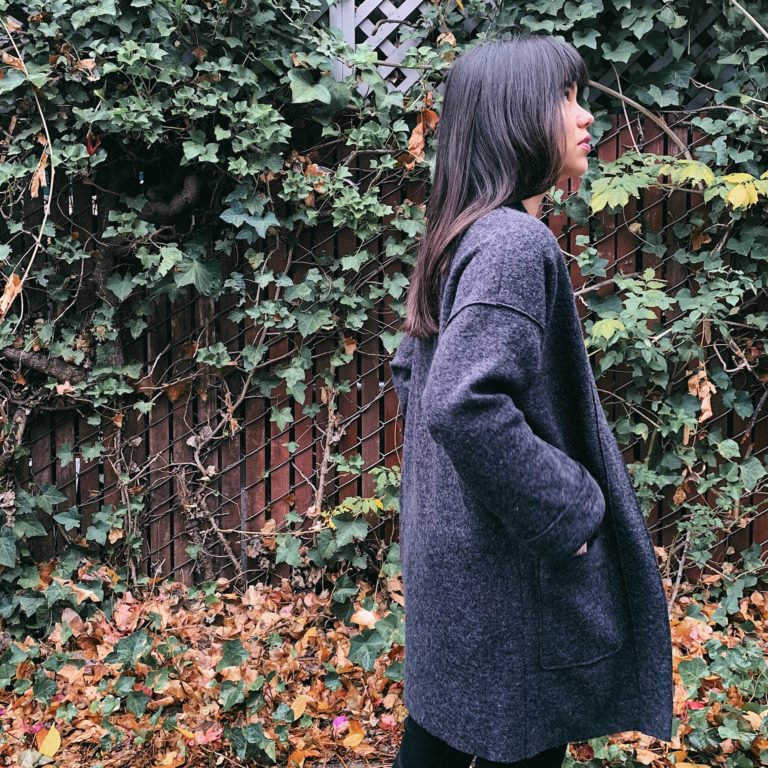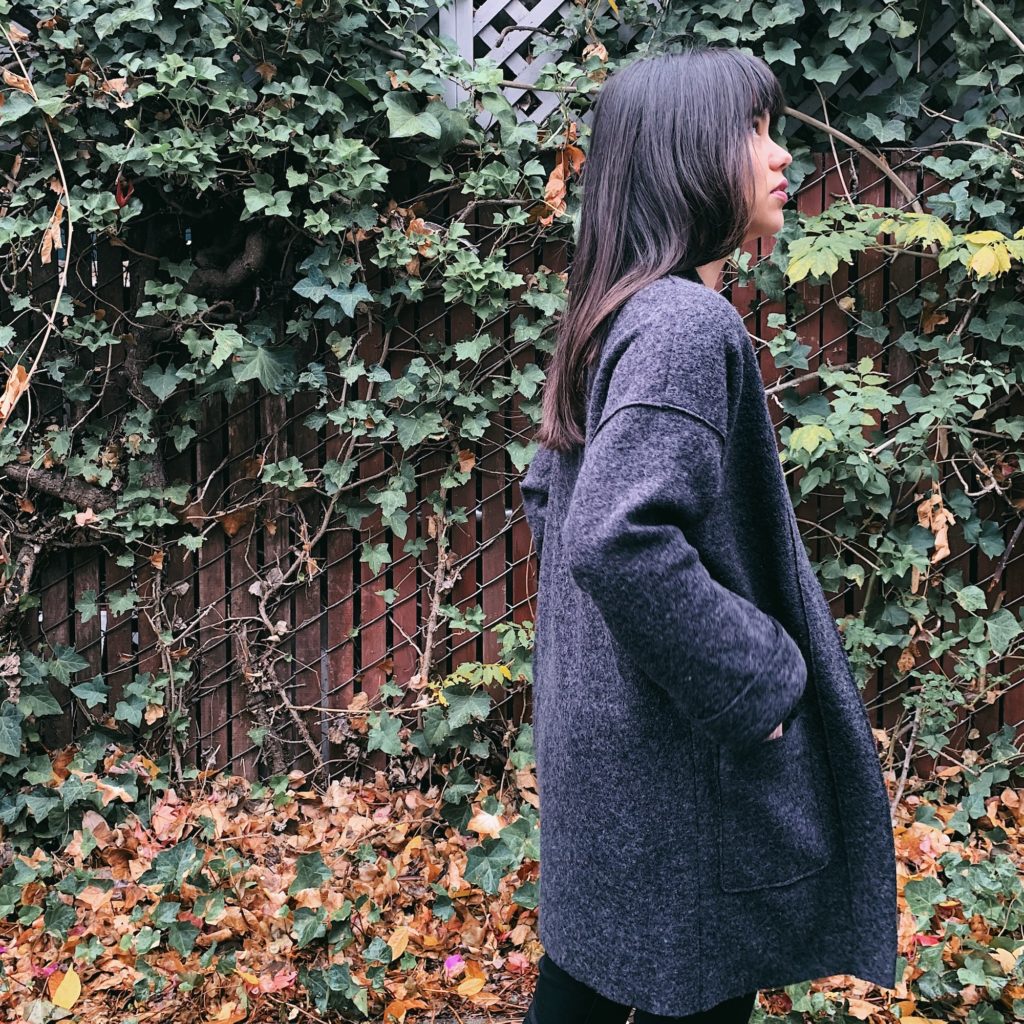 How did you pre-treat/launder the fabric?
I'll be honest—I went back and forth on how to pre-treat this fabric for a few days. Knowing I wouldn't be washing this jacket in the machine, I opted to just run the fabric through the steam cycle in my dryer.
What pattern did you make?
I chose to make the Berlin Jacket by Tessuti.
What size did you make?
My measurements put me between the XXS and XS. While I love the oversized look, I opted to make the XXS – at barely 5'1", I'm always nervous about being swallowed by my clothes!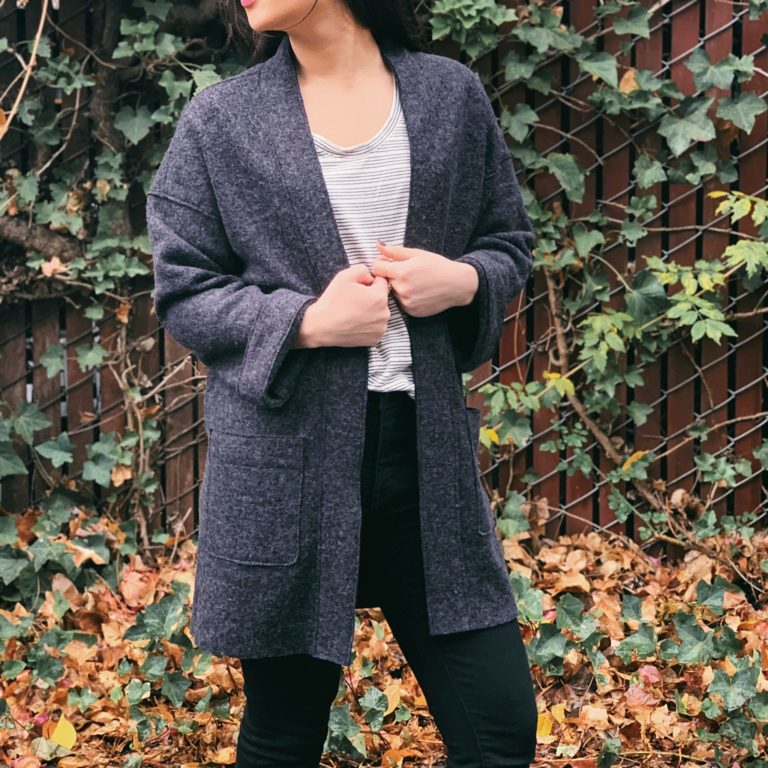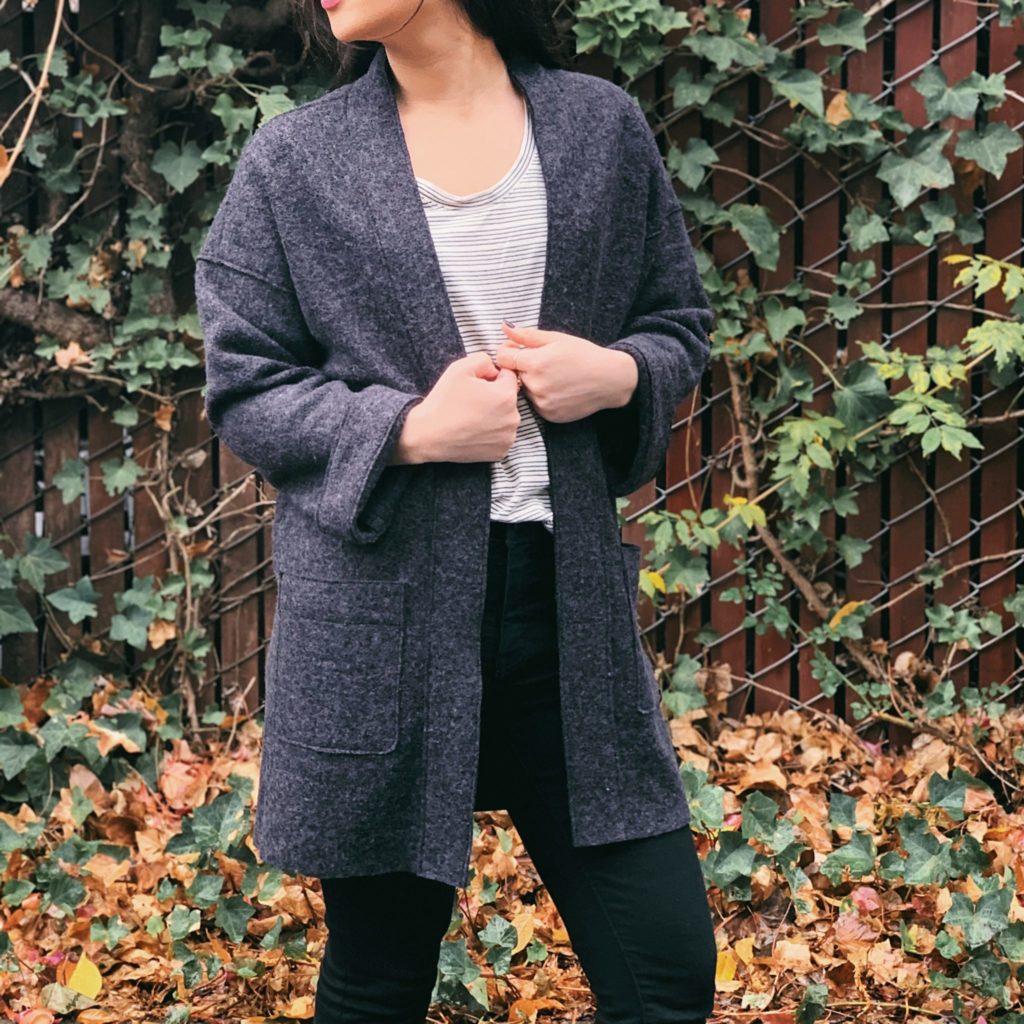 Did you make any modifications?
I ended up chopping off 4" from the hem and moved the pockets up so that the jacket hits me at mid-thigh. I also sewed the neck facing to the outside of the garment instead of the inside. I've seen a few other people do this on Instagram and really liked the look of this with the other exposed seams that were already part of the pattern construction.
Did you use any special notions or tools for your project?
I used my machine's walking foot to sew up the entire jacket. While I probably could have gotten away with using a standard foot, since the fabric was so squishy, the walking foot gave me peace of mind that everything would stay in place while being sewed.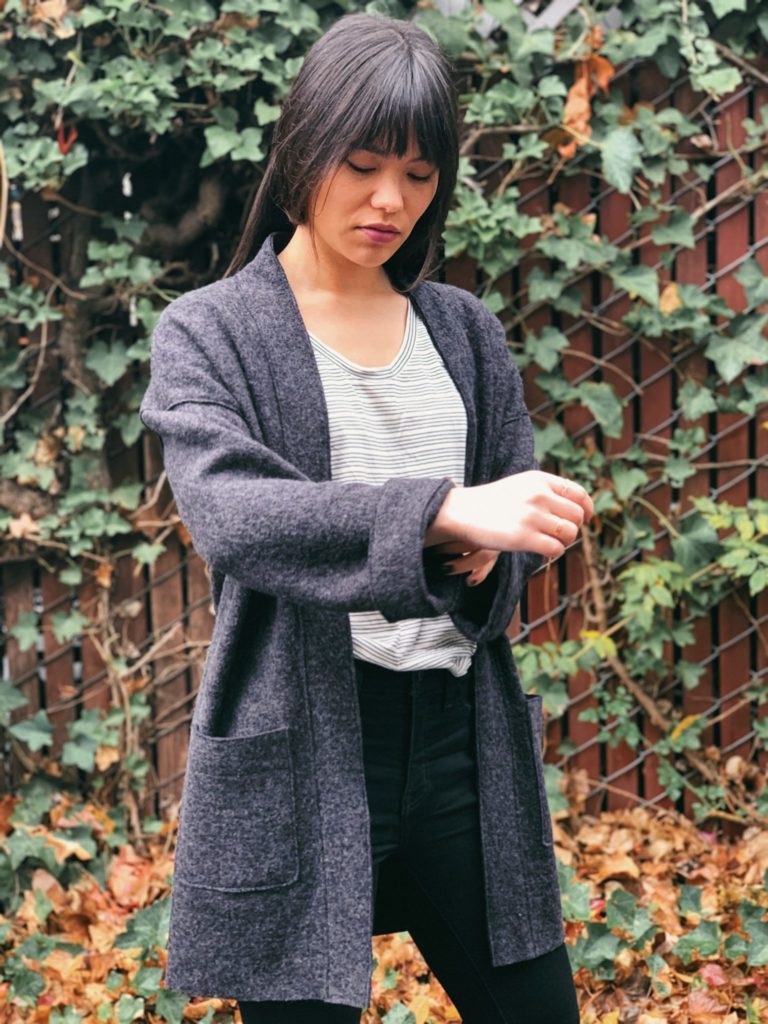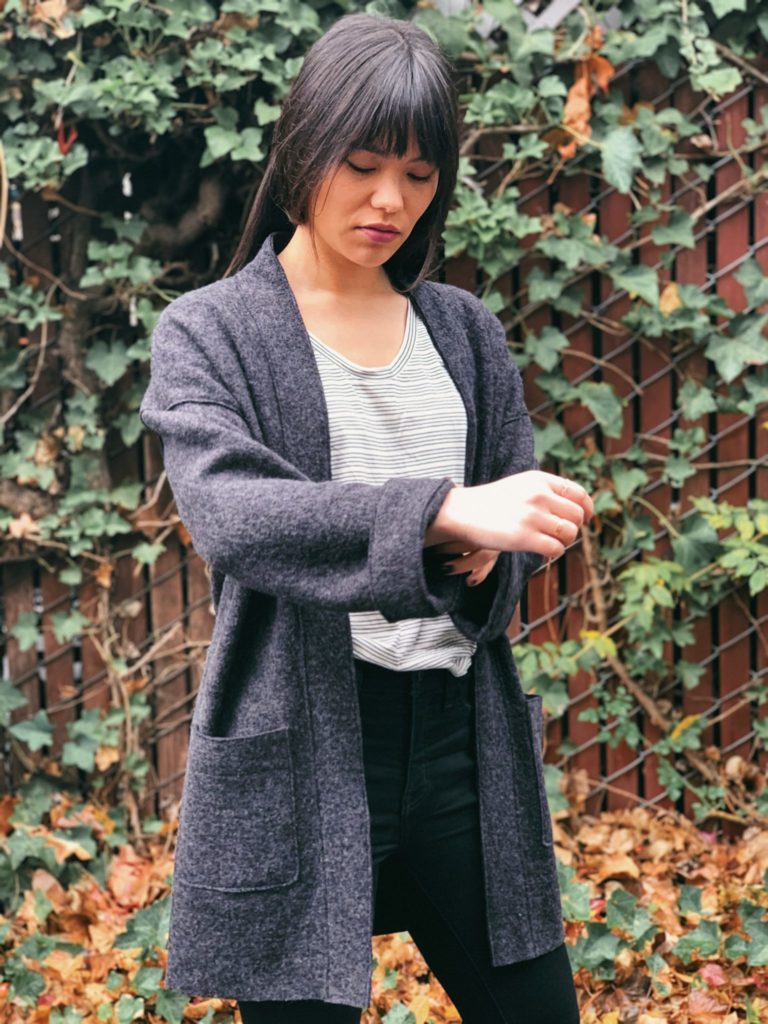 Is this garment your typical style? How will it fit into your wardrobe?
100%! I played it very safe with my fabric and pattern choices, but what can I say…I know what I like! I pretty much live in oversized cardigans and sweaters in the winter and this jacket fits right in.
What else would you like to share about your project?
This was such a quick make! It only took a few hours to cut all the pieces out and sew the jacket up. I was looking for a pattern that would work well for the colder months but also be quick to sew up as we enter the busy holiday season—and the Berlin jacket checked all of those boxes. I'm so happy with the finished jacket and I see it quickly becoming a staple in my closet this winter.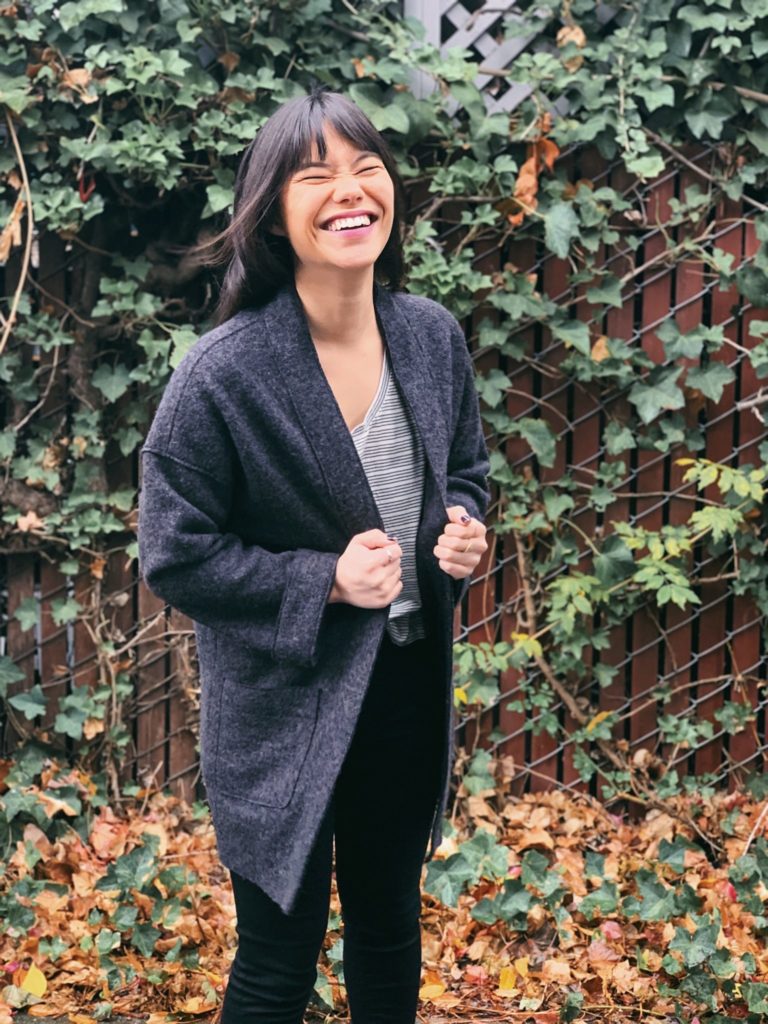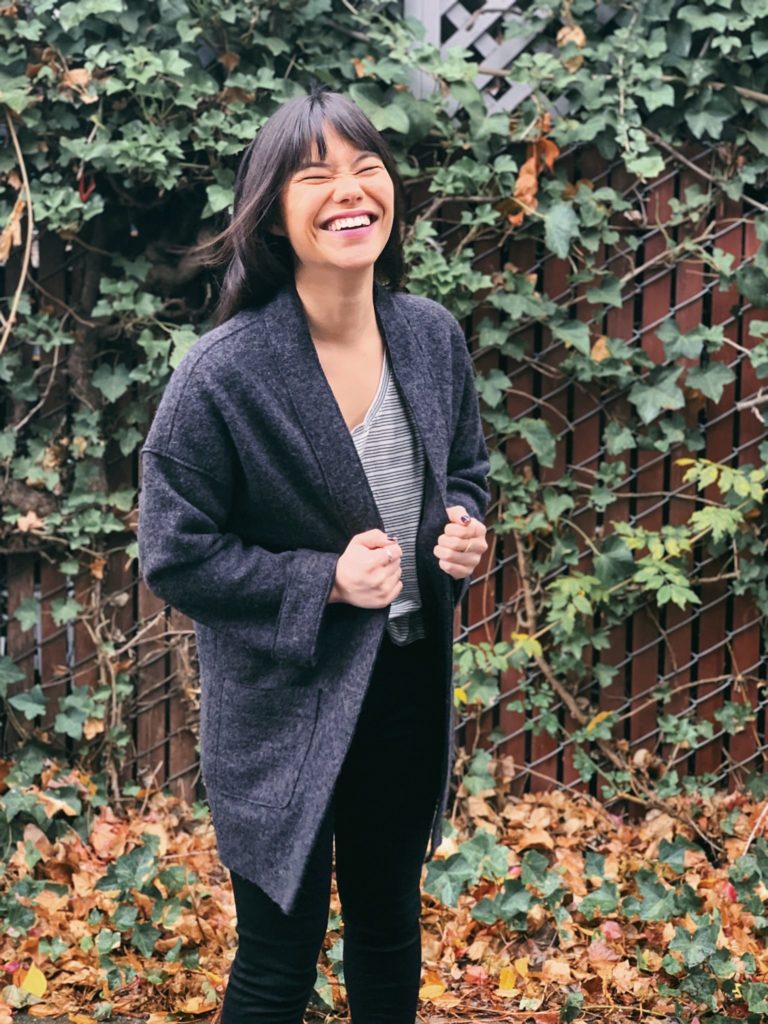 This jacket is so perfect for the Bay Area—you could wear it indoors or out, layer it up with sweaters and scarves, or throw it on over a t-shirt like Sara did for these photos. If you're looking for some more outerwear ideas for Boiled Wool/Viscose, check out these patterns:
And if you're looking for sewing ideas, knitting inspiration, or just want to look at some beautiful photography then you should absolutely check out Sara on Instagram!